J-Live – Pay It Forward – (@realjlive)
Mortier Music emcee J-Live dropped some new HipHop dopeness with his new video/single called "Pay It Forward". Take a close listen to what J-live is saying in this joint, dude is always dropping jewels in his songs, see if you can catch it. This joint it off his forthcoming album, J-Live "His Own Self" and I already know there're gonna be some treats on there 4sho! The video was shot and directed by Ercell Ivanhoe. This is HipHop!!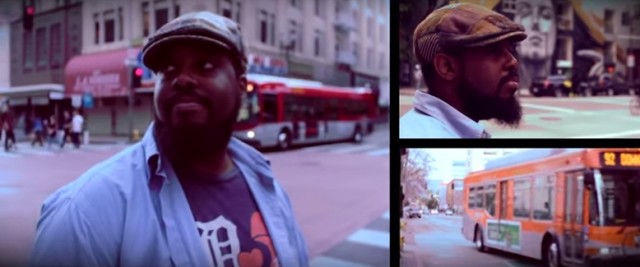 Dj low Cut "Ambition Of The Shallows" feat. Napoleon Da Legend & Paloma Pradal (Dirty)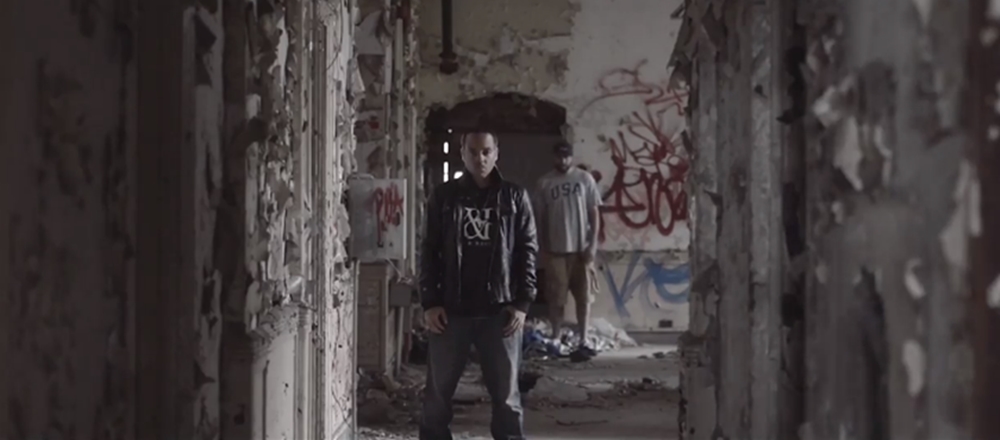 Spittin In Da Wip alumi Napoleon Da Legend linked up with Dj Low Cut and Paloma Pradal for HipHop banger called "Ambition Of The Shallows". The beat is crafted by Dj Low Cut and the visuals are directed by Eric D.
About Dj Low Cut:
"Stuck in the depths of a dark alley, blocked by yet another breeze, hitting a stone wall, road sign ahead: Dead End.
Impasse. "Cul-de-sac".
Hip‐hop. The original, some would say, official music of the late 20th Century Bronx. Some say it has endured it's fair share of distractions, detractors and defectors. Some say it has murdered itself, having been abandoned by its so‐called best men, those who have gone off in other directions, or who have, simply, just beat‐retired. Yet, there are plenty of Soldier Monks still out there, prepared to sweat it out in the Temple of Machinery and Mics.
Low Cut honored this cause four years ago, with his MPC crafted minimalist version of NY Minute and he's back to ring the bells and unsheathe the samples!
The starting point of Dead End's production remains the 90's boom-bap, but the will to carry it even further brings it to its destination. By decorating it with rich samples flushed out after digging through vinyls pressed several decades ago, it is guided by a compass pointing deposits to the East. With sound quality inherited from a fastidious composition and mix works, using inspiration rather than just being a copycat, Dead End celebrates it without setting it up as a museum piece."
Kooley High IS Back With New Visuals "Ceiling"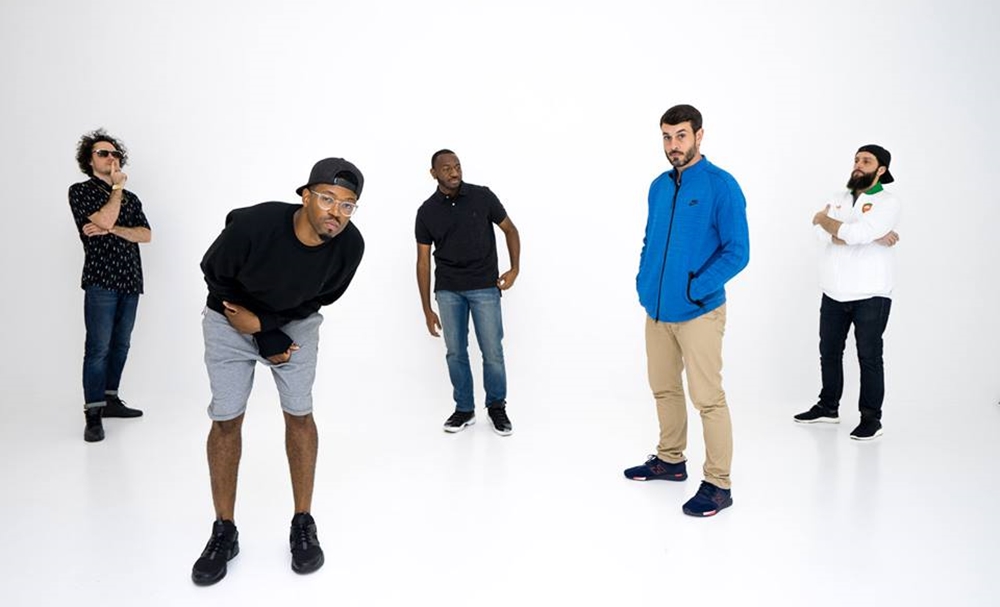 We're hyped to see North Carolina Hip-Hop crew Kooley High back at with new treats! Their latest single "Ceiling" features a piano driven sample, a light boom bap beat pattern, a dope bassline and a Outkast "Aliens" sample in the hook. Tab-One and Charlie smarts spit some tight bars about elevating to higher heights, hence the name Ceiling ;).
"Ceiling" will be featured on Kooley High's upcoming album "Never Come Down" which will be executive produced by 9th Wonder. As you may or may not know 9th Wonder scooped up Rapsody while she a part of Kooley High back in the day so it's pretty dope that he's now executive producing their new album. Will we see a Rapsody cameo on the new album??? We hope so, that would be epic!!
In case ya'll forgot ("Kooley Is High" 2009)

Jean Grae & Quelle Chris "Gold Purple Orange" (Dirty)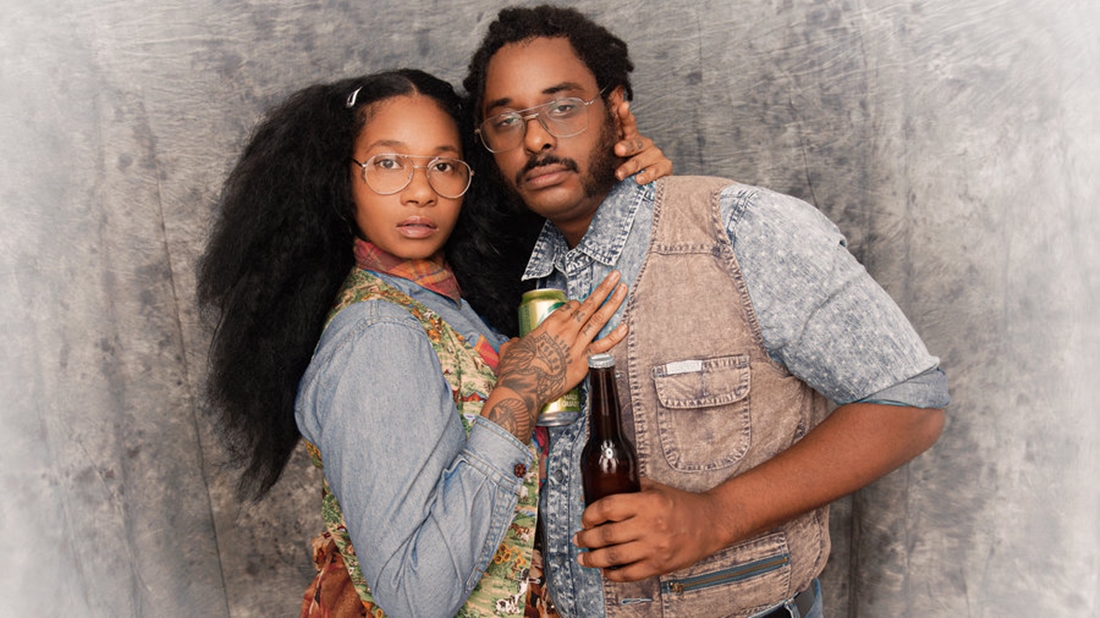 Jean Grae and Quelle Chris get their awkward early 80's vibe on in their latest single/video "Gold Purple Orange"! It's a fun video featuring Dane Orr, Eric Andre, Anna Wise, Hannibal Buress,, Denmark Vessey, Duncecap, Jonathan Hoard and Littles The Cat. The beat was crafted by Quelle Chris and featuring Dane Orr on Sax. Jean Grae also directed the video. "Gold Purple Orange" is featured on the "Everything's Fine".
About "Gold Purple Orange"
Jean Grae Says… "Glamour photo shoots from the 1980s. They're beautiful. They're soft. They're expressive. People have the best shots and expressions. Not to mention- props. Not to mention backdrops. Yet, I have mentioned them.
When we came up with the album title, I started thinking about what kind of photos best expressed that statement. It was instantly the awkward, temporary confident smile of an 80s glamour shot.
What could make that even more awkward? Holding that pose for a very long time. It's a metaphor for the sociopolitical state of our global community. Just kidding. It's commentary on the treatment of British orphans in the 1800s. Just kidding. It's not being afraid to be yourself, for a long period of time.
Even if that seems uncomfortable. Not kidding.
Just kidding. No I'm not. It's about sandwiches. There are none in the video.
It's a fun video. Our friends are in it.
We played dress up. I love editing and shooting and directing videos. In that way, it was also a fucking blast.
I shot it in our living room, and now we own entirely too many 1980s backdrops for photo shoots.
Shout out to the amazing Mindy Tucker, who shot the original album art and press photos, because we then continued with the look, to keep the project cohesive.
Really, it was a wonderful artwork shoot for both experiences."
It's always cool to see HipHop heads having fun!!