VIDEO: Sole Foundation 94 At Agenda Show NYC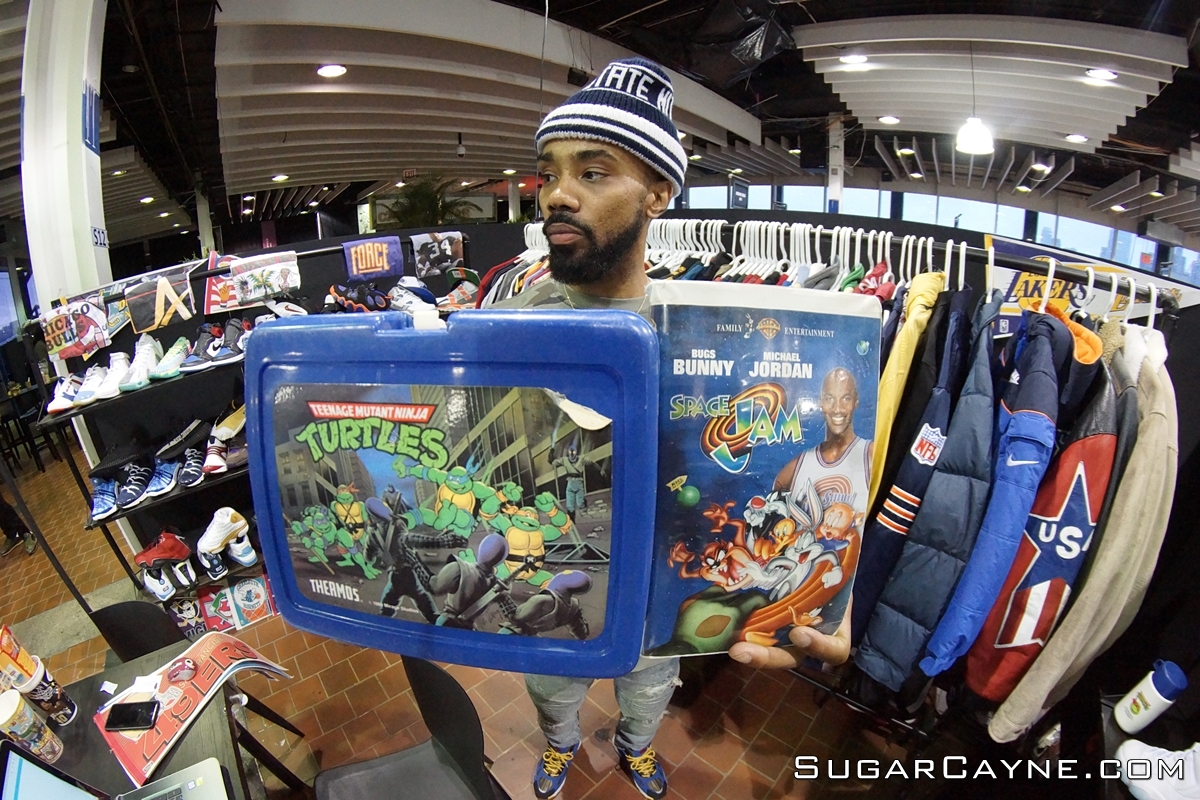 Ahmad Bennett had a booth setup for his company Sole Foundation 94 at the Agenda Show. He had all kinds of cool old school and vintage collectibles that he accumulated over the years on display. Ahmad give Crazy Al Cayne a little tour of his booth where they checked out some sneakers, collectible cereal boxes, toys, clothing, hats, cup and even collectible soda cans.
Ahmad will be opening a store front this summer in the DMV area. Make sure you check out the Sole Foundation Website to see more products and info on the new store.

About Sole Foundation 94
Sole Foundation94 has passion for securing the latest releases as well as vintage collectibles. We pride ourselves in providing the best shopping experience to our customers and it shows with every return shopper. If you have any issues with our products, services, or need help to secure a hard to find shoe, please reach out and we will promptly be at your service.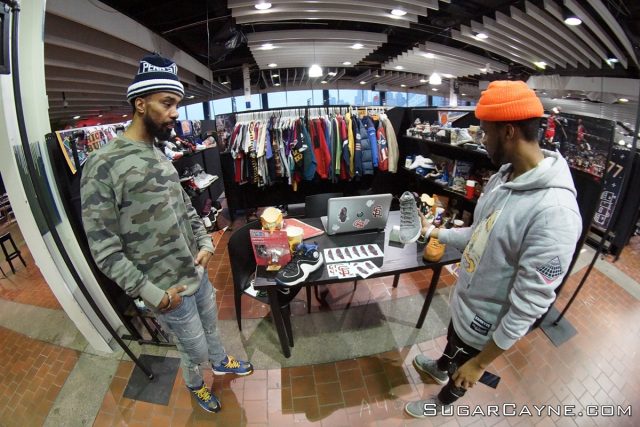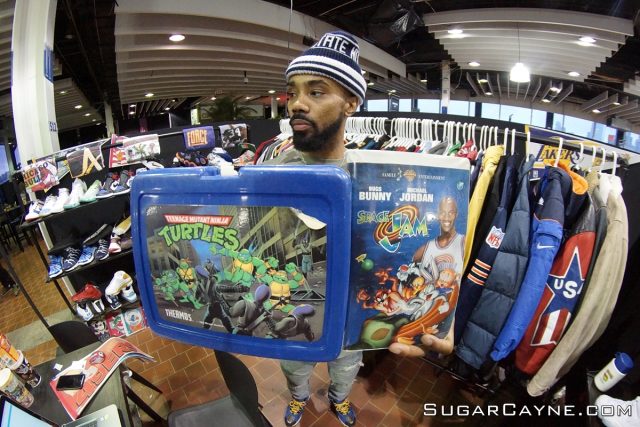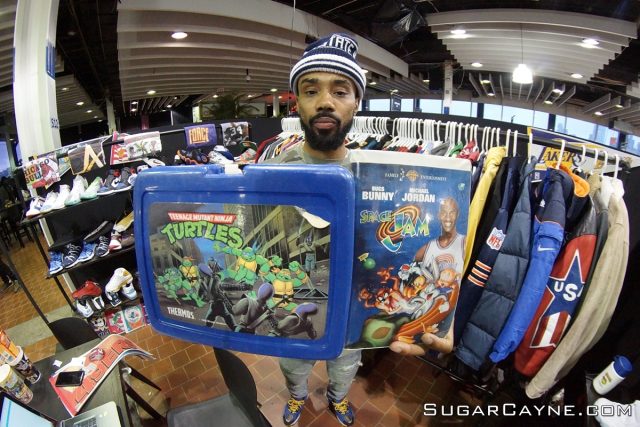 The Air Jordan 1 Receives A "Desert Sand" Sneakers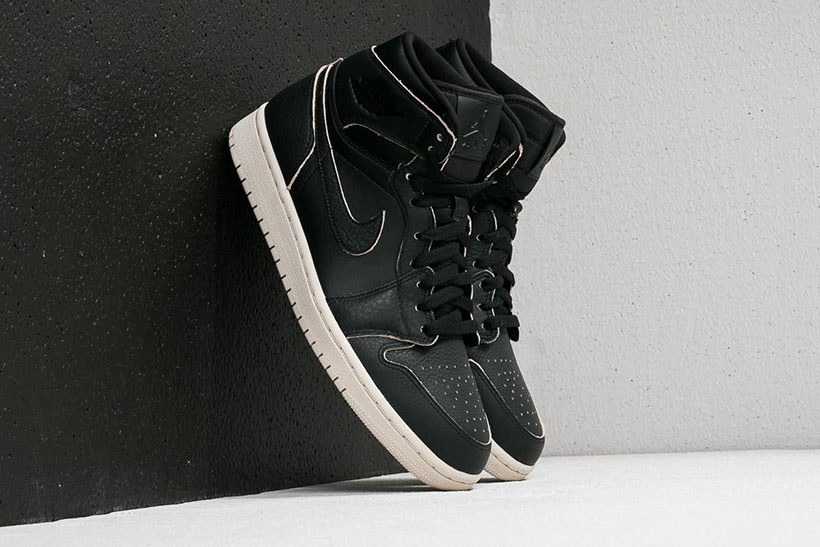 Jordan Brand recently released a new Air Jordan 1 in a new contrasting colorway. The latest iteration of the iconic sneakers is called the "Desert Sand" and it features the kicks in a black leather upper with accents of light brown edges which highlight the kick's paneling.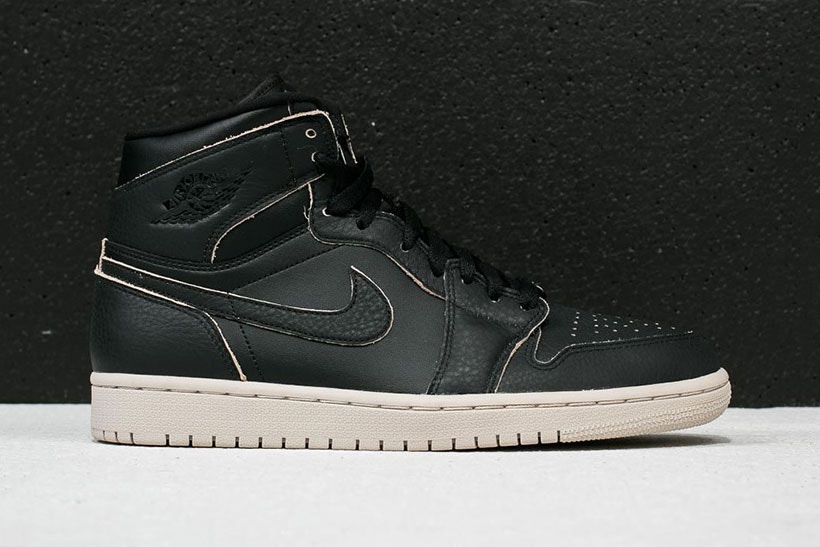 The midsole and outsole match the light brown "Desert Sand" colorway of the edges and black laces are used to complete the look.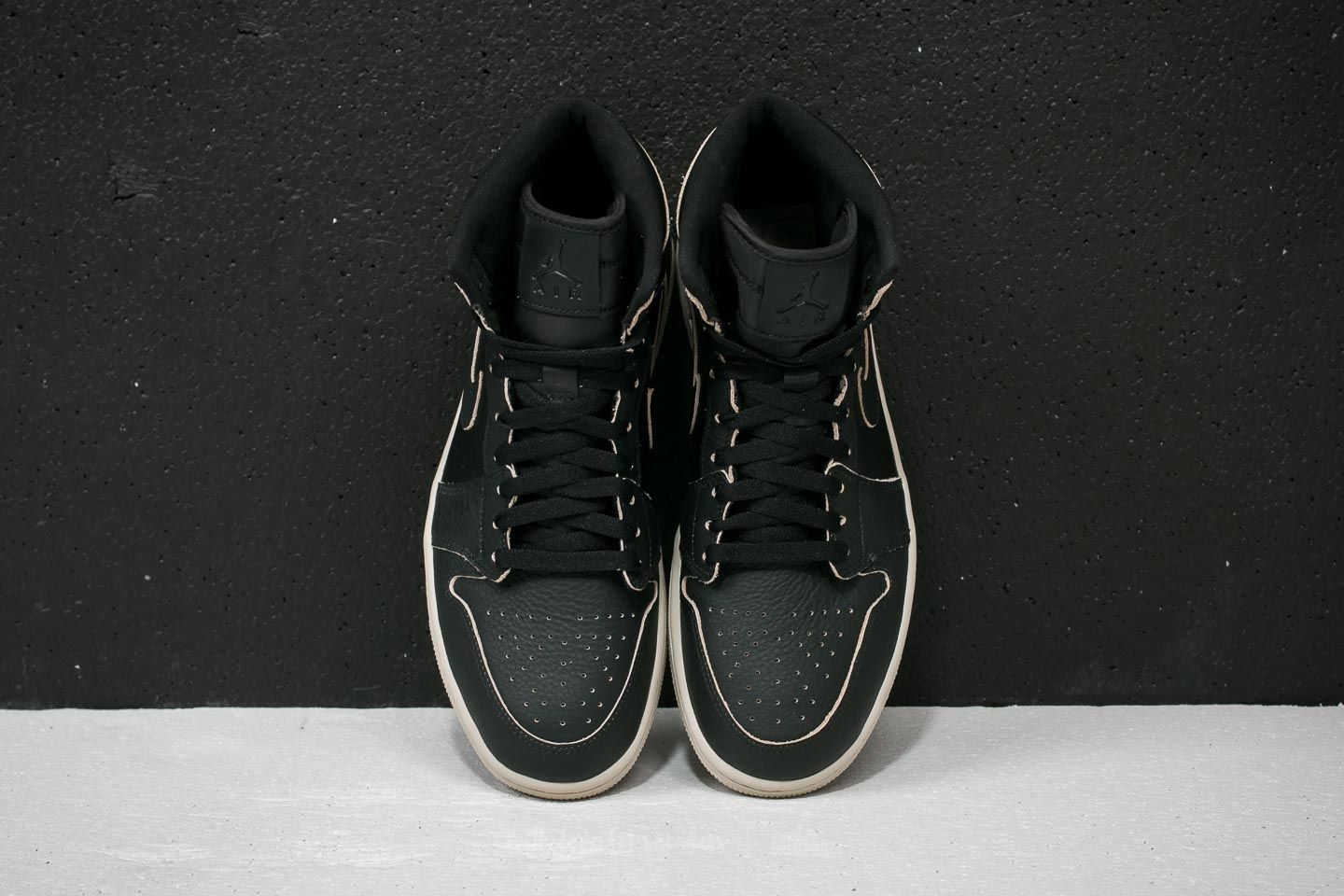 You can get your feet in a pair of these bad boy's for a hefty $175 at Footshop.
Pokémon x FILA Court Deluxe Low-Top Sneakers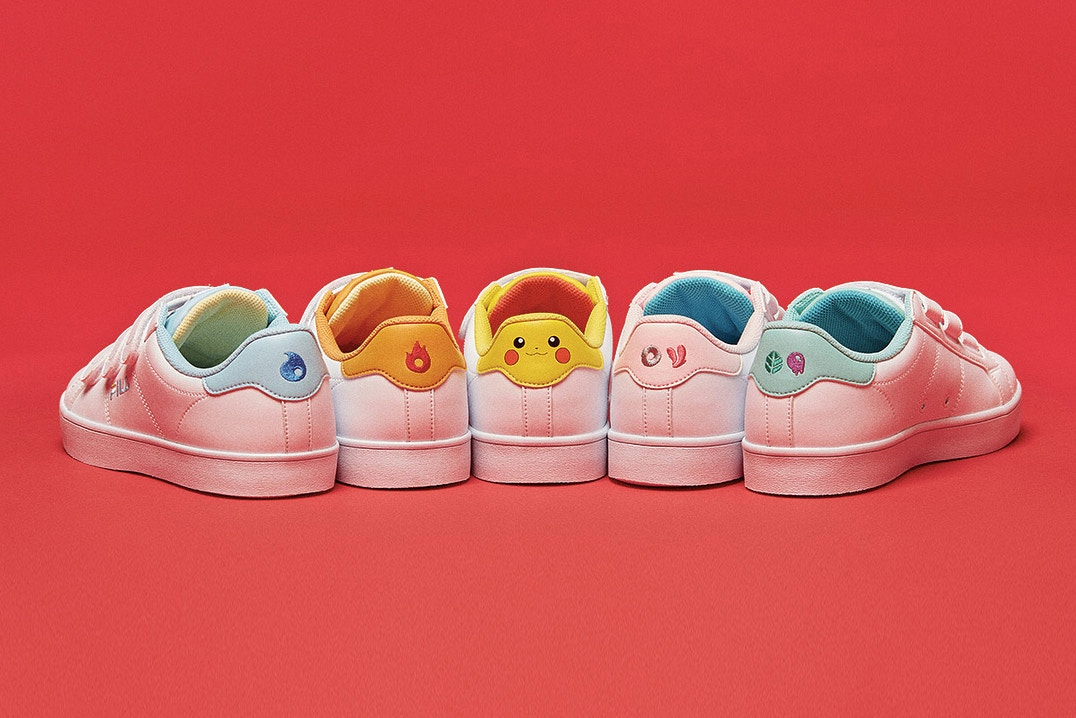 FILA just let the masses get a glimpse of its latest collaboration with Nintendo's Pokémon brand. FILA enlisted its Court Deluxe Low-Top silhouette sneakers for the task of becoming the canvas for the collabo. The sneakers are constructed from leather and features adjustable velcro straps for that easy on/easy off steeze. The Pokémon inspired kicks also feature the pokéball logo on the tongue. The Heel is where you can find the faces of some of the most popular animals in the Pokedex, Charmander, Squirtle, and Bulbasaur. The sneakers will also come in a special edition box which also features the Pokeball. Too bad these are only currently available in South Korea 🙁 But there should be a worldwide release coming in the near future??
Guardians of the Galaxy Baby Groot High Top Sneakers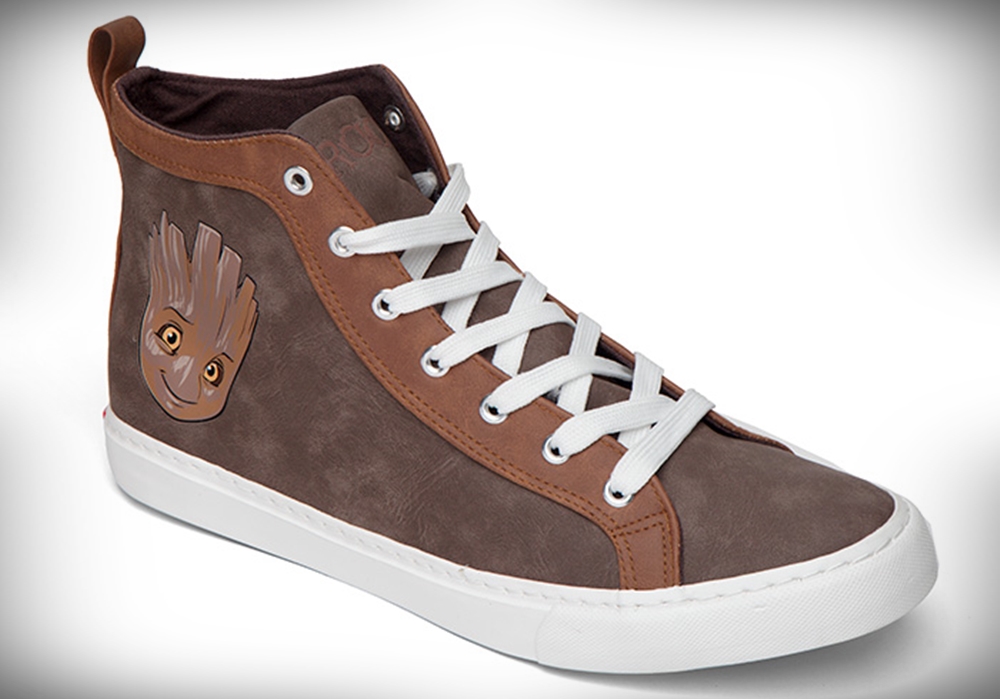 More cool exclusive Marvel inspired sneakers by the good folks of Think Geek! These are a pair of Guardians of the Galaxy "Baby Groot" High Top kicks featuring the face of Baby Groot on the side panels of the upper. The sneaker is constructed of a Faux leather material in a dark brown colorway.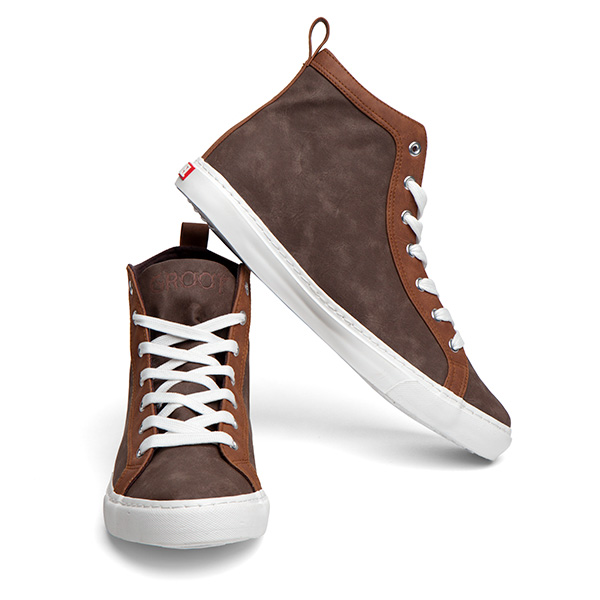 The sole is done in white, "Groot" is embeded on the tongue, Light brown is used along the eyestays and with laces balances out the look.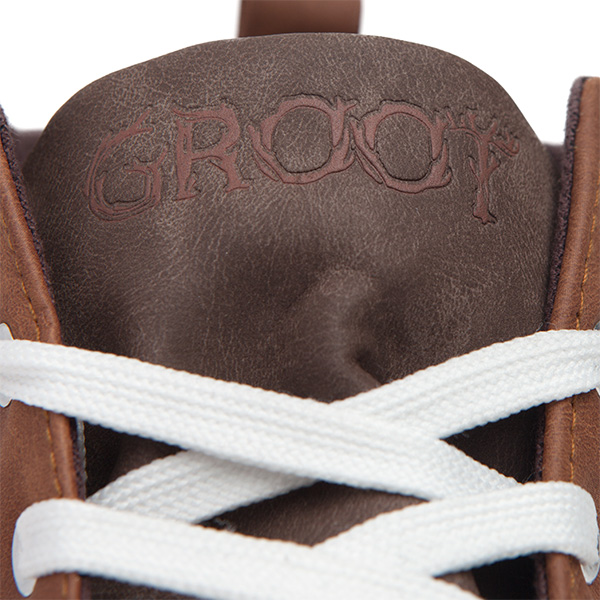 "Don't worry, these shoes aren't made of wood. That wouldn't be very nice to Groot. Also, that would be pretty uncomfortable. We've worn clogs once – never again. We still have nightmares about the blisters." ~ThinkGeek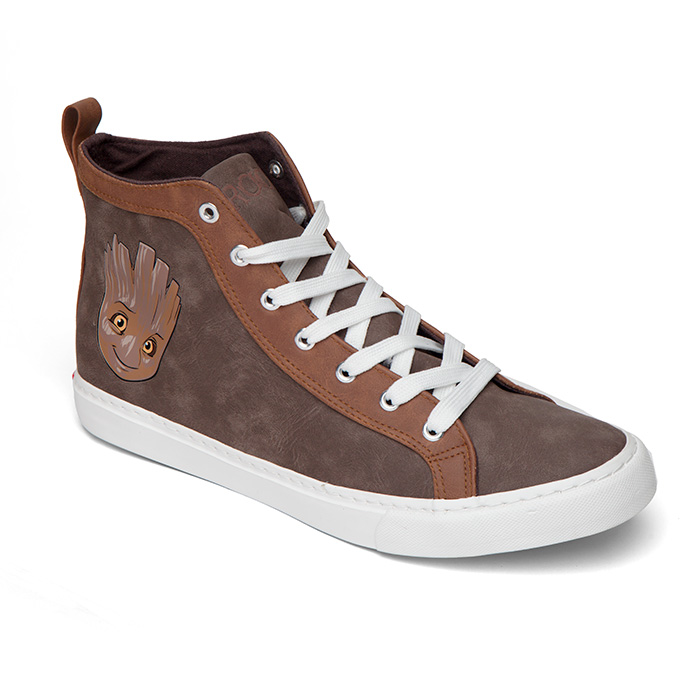 For more info visit ThinkGeek.com