2018 GT – Speed Series – BMX Racing Fleet (24 Photos)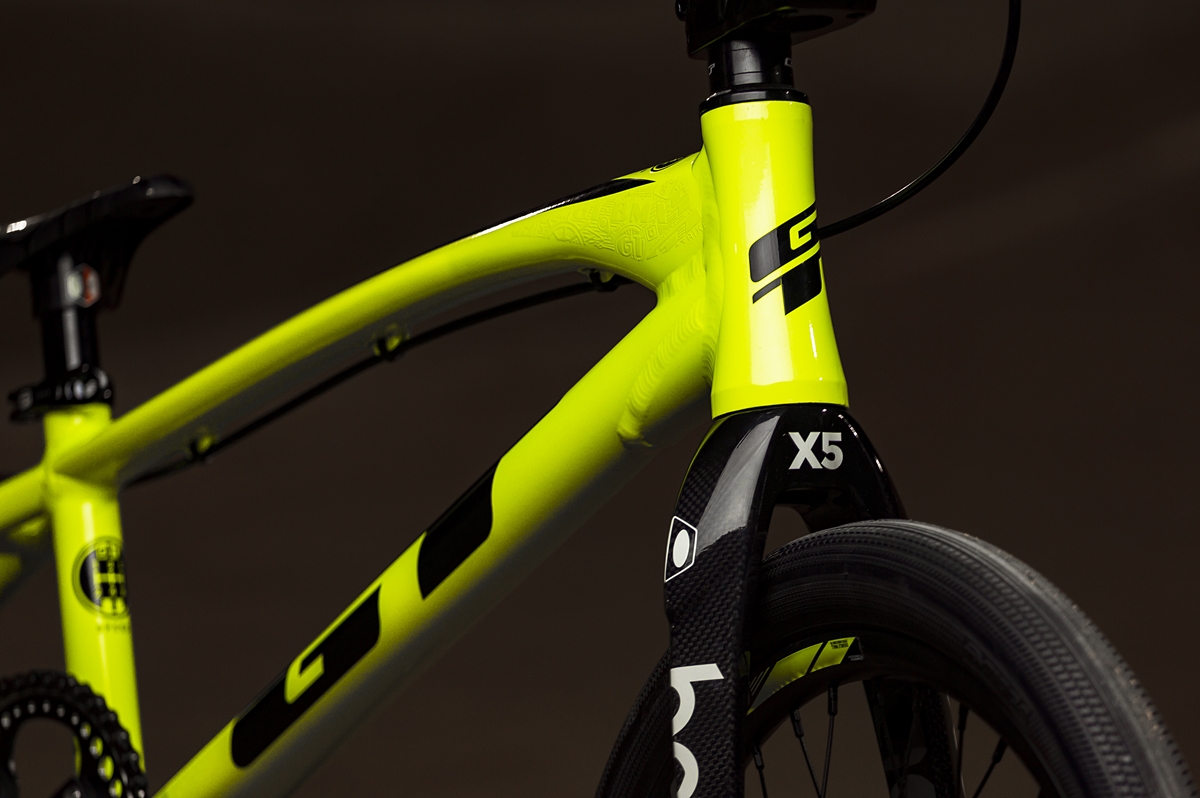 GT's 2018 fleet of Speed Series complete BMX racing bikes are looking pretty awesome! These bikes are made for some serious racing action right out the box. Each bike in the line up features a frame made of 6061-T6 AL, alloy formed and butted speed metal tubing with a CNC and forged Quick Change Dropout System. The smaller frames like the miro features reverse dropouts. Parts wise the bike is on point with BOX carbon 20mm forks, a 20mm GT speed series sealed hub laced to a speed series aero double wall rim and Tioga Powerblock tires. The rear hub features six pawls, four sealed bearings, and 72 points of engagement, Nice! The bike is also fitted with a BOX echelon seat/post combo. Promax parts are used for the quick release seat clamp, brake lever, brake arms, impact stem and KMC is supplying the chain. The rest of the parts are GT.
We're loving that neon yellow/black colorway of the frames, they're definitely gonna stick out on the track. But the little, intricate styling on the frames is what really makes them sexy like the embossed, filigree design on the side of the top tube, the six-speed shifter logo on the seat stay and top tube. It also looks like the GT logo on the head tube is embossed on the frame as well! Really nice!!
PRESS RELEASE:
"GT 2018 Speed Series Unlocks a New Level of BMX Racing Wilton, Conn. – September 19, 2017 –GT Bicycles, a premium brand of Dorel Industries, Inc. (TSX: DII.B, DII.A), today announced the launch of the completely re-designed BMX Speed Series. Part of GT's BMX Race lineup for more than 20 years, the all-new Speed Series has been upgraded with advanced frame technology and bold new color and graphics. GT's Speed Series is an elite racing bike at a great value.
During the design process of the new Speed Series, we made sure to pay respect to a frame that has changed the standard in BMX race for more than two decades, said Ben Ward, GT BMX Race Product Manager. We worked closely with our team riders globally to deliver a bike that is ready to lead them to the top of the podium.
Since it first burst onto the BMX scene, the Speed Series brought victory after victory on the track thanks to GT's attention to balanced weight and stiffness. The 2018 Speed Series bikes have been designed with an even lighter weight alloy frame than its earlier predecessors, which continue to deliver a balanced ride that allow riders to go farther faster but always be in control.
Also part of the line are the Speed Series junior level bikes, the Speed Micro 20, Mini, and Junior. These bikes have the same first-class specs as their larger counterparts. The Speed Series is available in 8 models with a price range of $599-$1,049 USD. The Speed Series' alloy frameset is also available at $399 USD."
For more info visit GTBicycles.com
Close up photos by Jason McGuire
Colony Oz-One Frame! Retro BMX Dopeness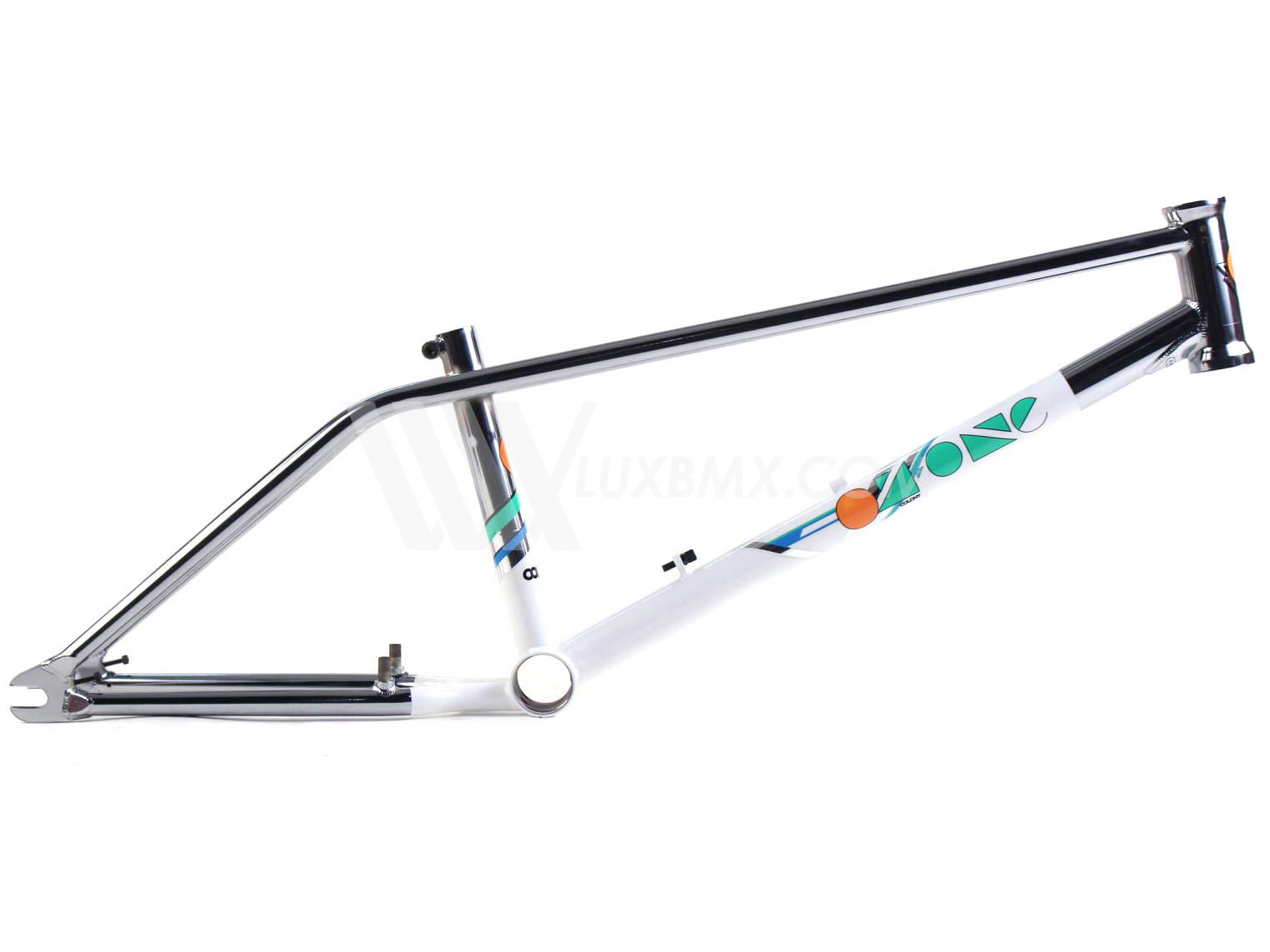 The folks at Colony are always making some dope BMX frames and their most recent frame build has been causing a crazy buzz on the web! Their latest build is called the Oz-One and it's a retro frame inspired by the classic 1988 Ozone Method One.
The frame is a modern take on the classic Ozone and features geometry that will be very close to the Colony Prody Frame.  It will come is three top tube sizes; 19.5″, 20.5″ & 21″ in White over Chrome only. We love the two tone colorway of the white over chrome, it adds so much style to the frame along with the twin top tube.
The Oz-One is available for pre order now, better get on it because there're only a limited amount that will be made.
Visit ColonyBMX.com for more info!
(Exclusive) 2019 Mongoose Title – Elite Series – BMX Racing Complete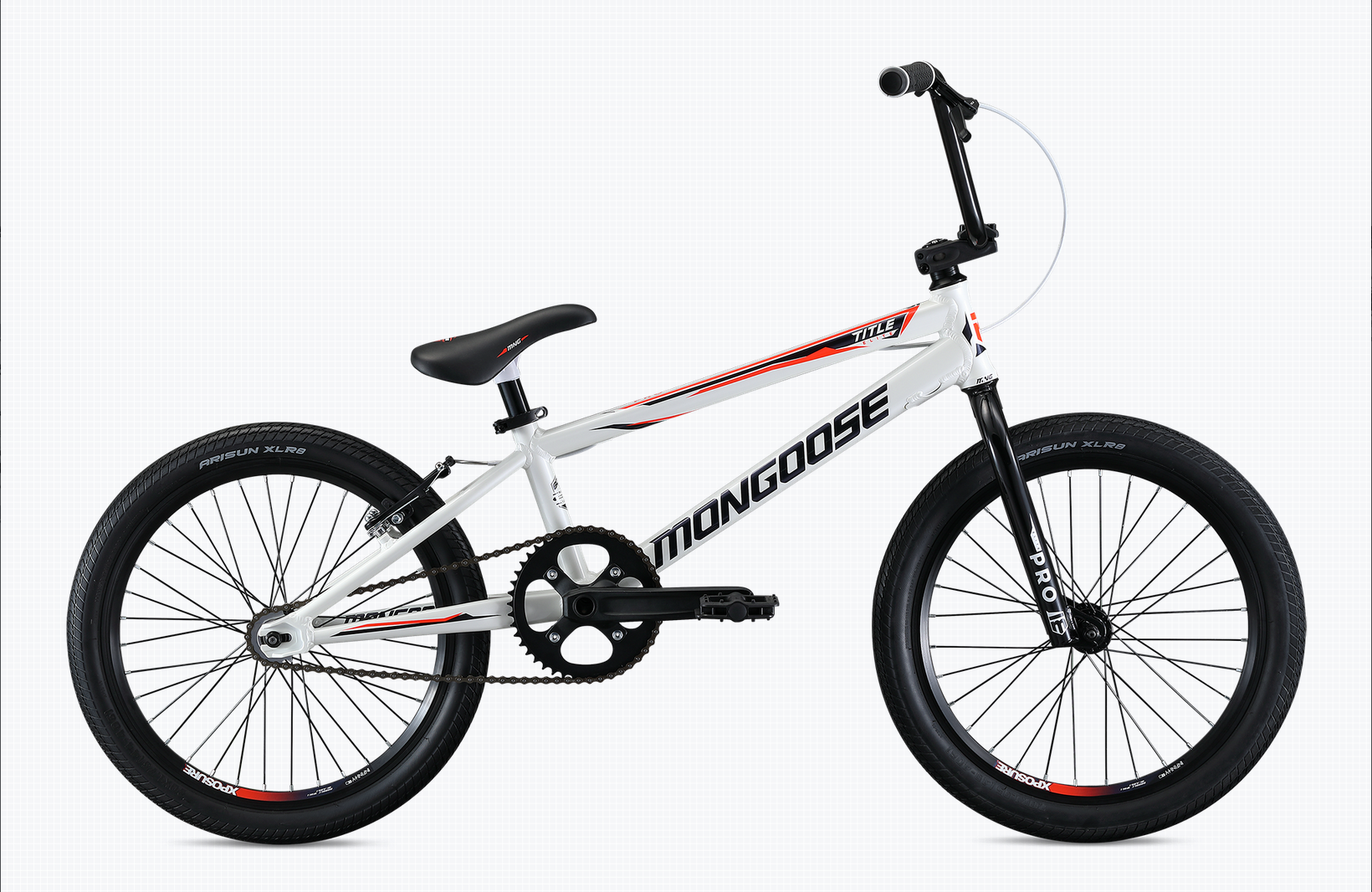 Legendary BMX Brand Mongoose had a successful and much talked about return to the BMX Racing scene with their super affordable "Title" complete series and now they're taking it a step further with the 2019 Title ELITE! The Title Elite takes the already awesome Title frame and upgrades it to elite level BMX racing quality. The stock parts also get a nice upgrade, Here's what we know so far…
1. The Title Elite will be coming in 3 sizes:
-Pro (20.75)
-Pro XL (21.26)
-Pro XXL (21.73)
2. The will only be available as completes
3. The Chainstay length with be a tad longer than the original title at 14.33
4. The bars and forks will be chromo on the Elite
5. The new cranks will be 2 piece this time and they will also be chromo
6. New extruded tubing is used on the frame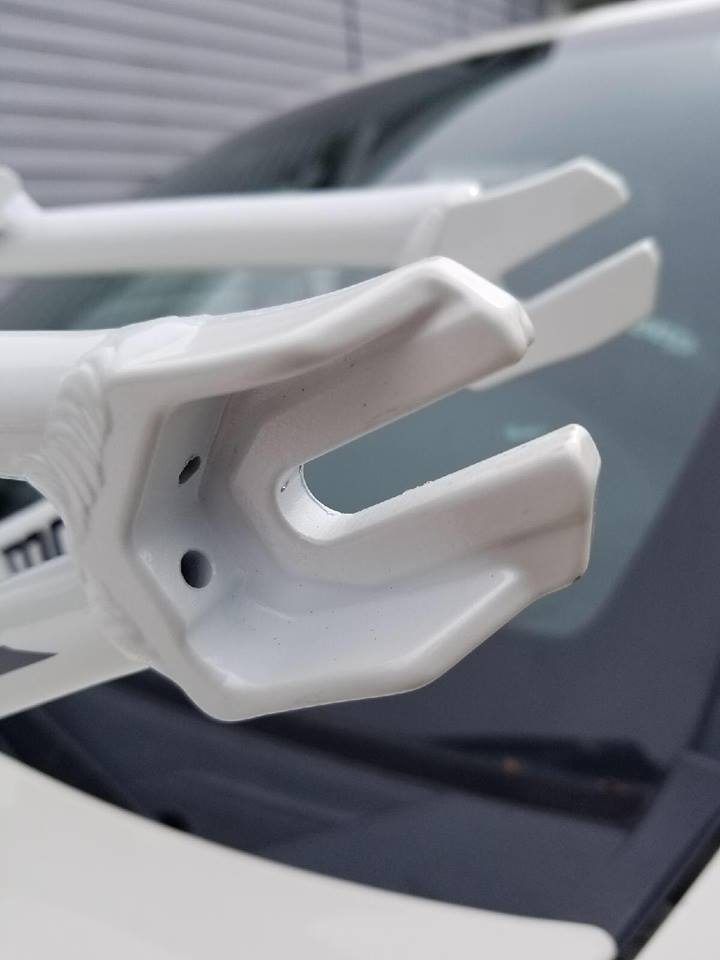 7. The dropouts get upgraded to the beefed 3d style for increased stiffness
8. BB86 Bottom Bracket
9. Flaired out seat tube
10. New colorway, White with orange and black decals
11. Price $450
12. Sealed cassette and sealed front hubs
13. Lock-on grips
Pretty awesome!!
You should be seeing the La Revolution Cafe team riders shredding the BMX racing tracks on the Title Elite really soon! Be sure to follow them on Facebook
We're super excited to see the Goose getting more involved in the BMX racing scene and we look forward to seeing these new Title Elites on the tracks this summer!
Now the previous Title line will still be available but for 2019 they will be getting the updated race decals and will be available in Blue. Wait a min. The last time we saw a Blue Mongoose racing bike was on the legendary, first generation Solution. Could the new blue colorway be a little tribute to the Solution?? OH SNAP!!
Fyxation – Mesa MP – Desert Series Pedals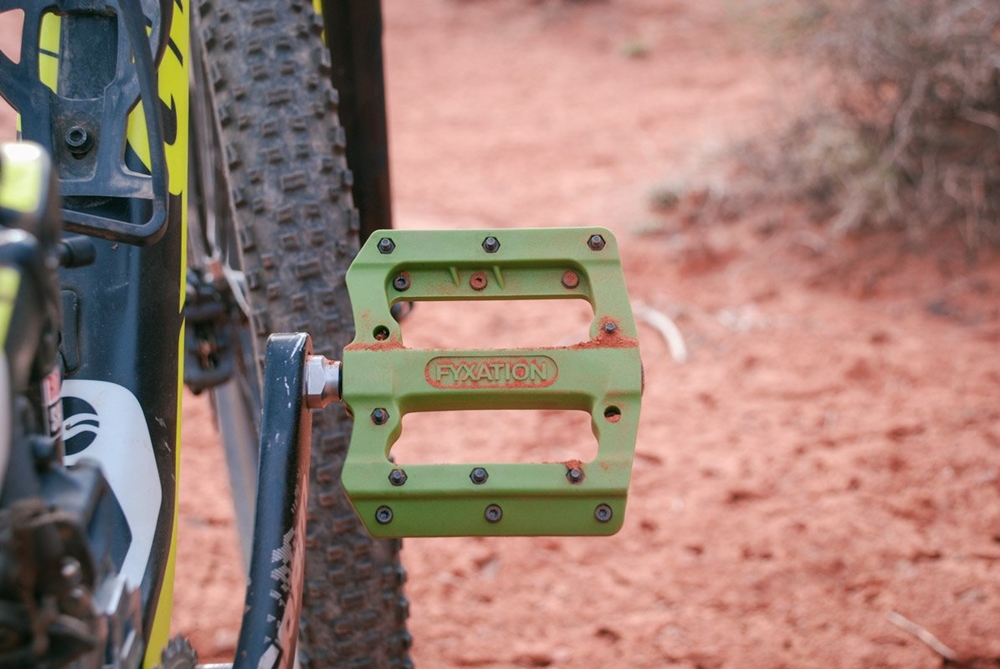 For all you flat pedal mashers looking for a fresh pair of pedals to shred on, check out these new Mesa MP pedals from Fyxation.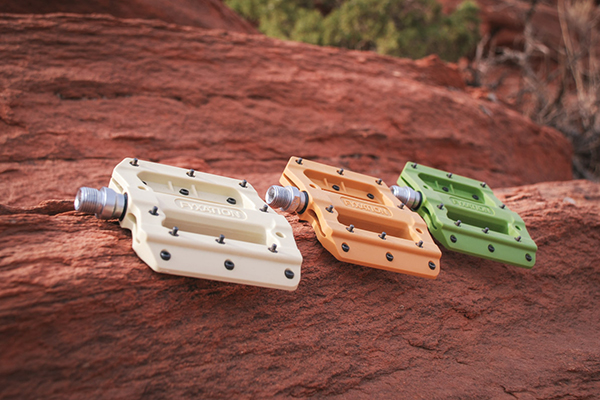 "The desert Southwest is filled with amazing vistas, stunning scenery and some of the best mountain biking that can be found anywhere in the world. The Mesa MP Desert Series was inspired by the amazing colors that can be found in the desert and pays tribute to the biking meccas of Moab, Fruita and Sedona. These nylon replaceable pin sealed bearing thin bodied pedals are ideal for riding anywhere in the Colorado Plateau and beyond. The earth tone colors stand out in a crowded pedal market where bright/flashy colors rule and they are a great addition to any bike where subtle hues are the goal."
~Fyxation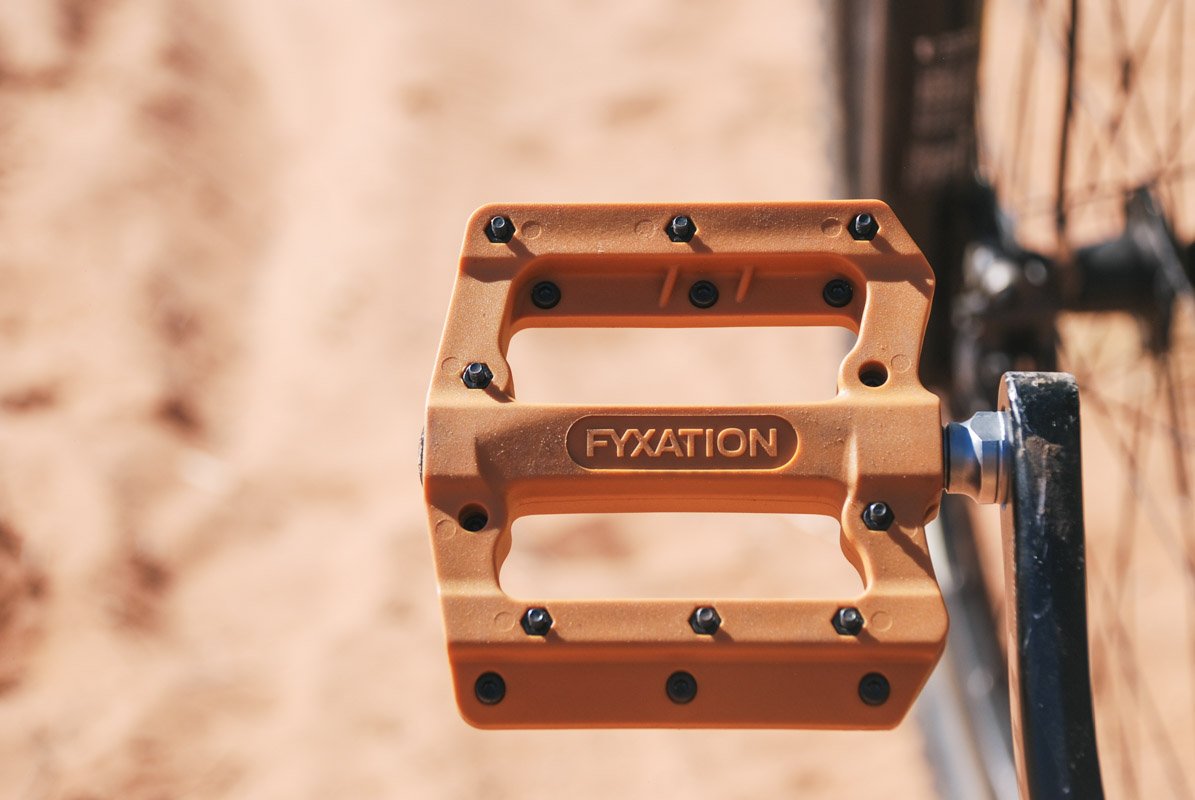 PEEP THE STATS:
-High impact nylon body built to take abuse.
-Smooth running sealed bearing and DU bushing with cro-moly spindle
-Nylon body that doesn't suck heat out of your feet like alloy pedals do (hint hint fat bike riders)
-Installs with 15mm open end wrench or 8mm hex wrench
-Replaceable steel pins for added grip
-Pin Spec – M3x0.5 x 7.5mm
-Spindle thread: 9/16″
-Height: 14mm
-Width: 105mm
-Weight: 351g/pair
-Color: Black, Green, Blue, Red, Orange and Purple
We're loving the earth tone colors of the Desert series and we also liking that you can use either an allen key or wrench to put on the pedals. These pedals are nice!!