Shoe Surgeon x Jack Daniel's x Nike Premium Air Force 1 Kit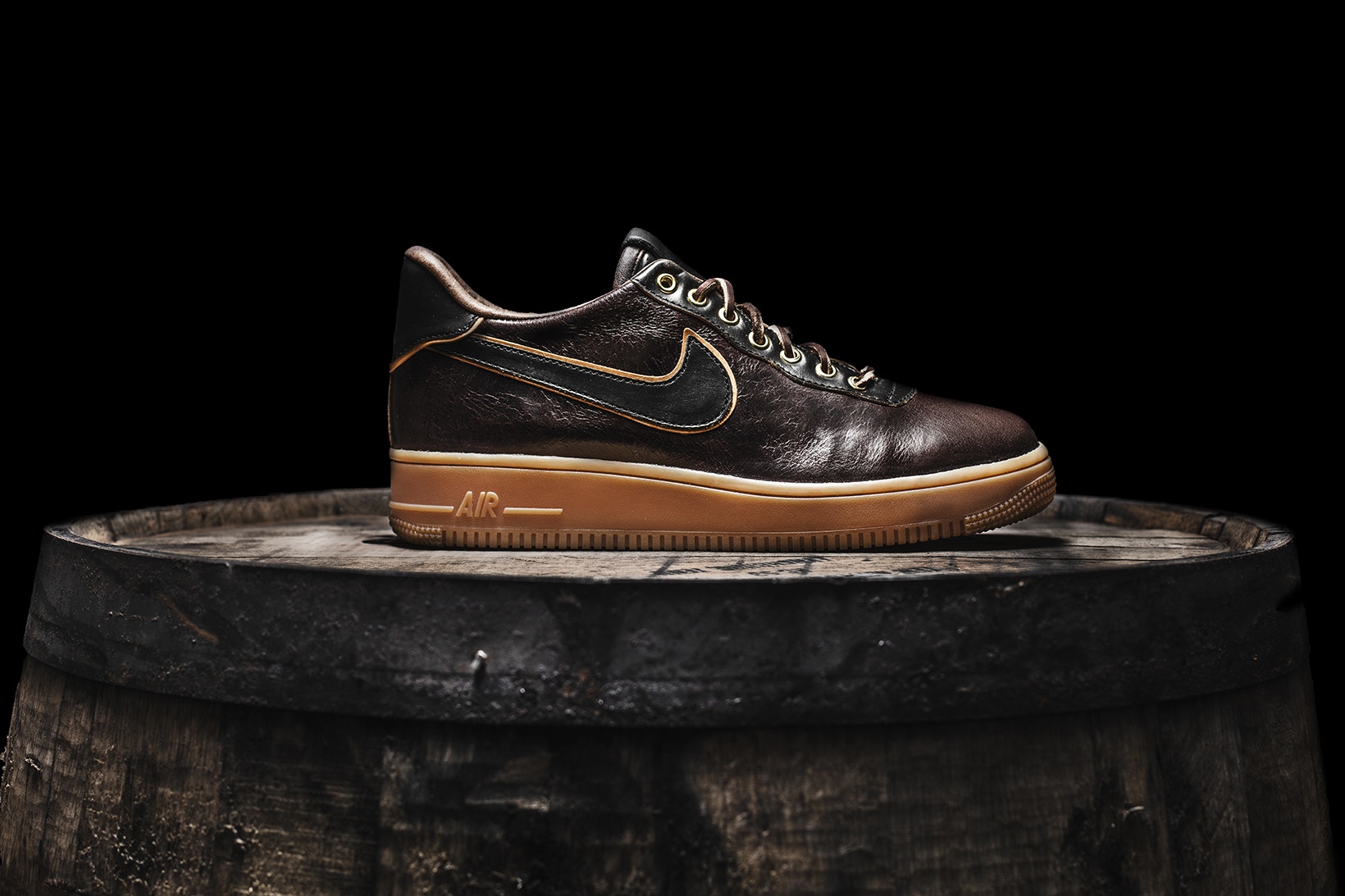 Dominic Chambrone AKA "The Shoe Surgeon", unveiled his latest Nike Air Force 1 collaboration with iconic whiskey brand Jack Daniel's. These kicks are constructed with a black Horween leather with vachetta tan leather accents and metallic gold detailing. The lining is done up in distressed leather with russet undertones that will make is age after each time it's worn. Another notable fact about the construction process is the whole sneaker is single stitched throughout which allows for fewer panels compared to the average Air Force 1.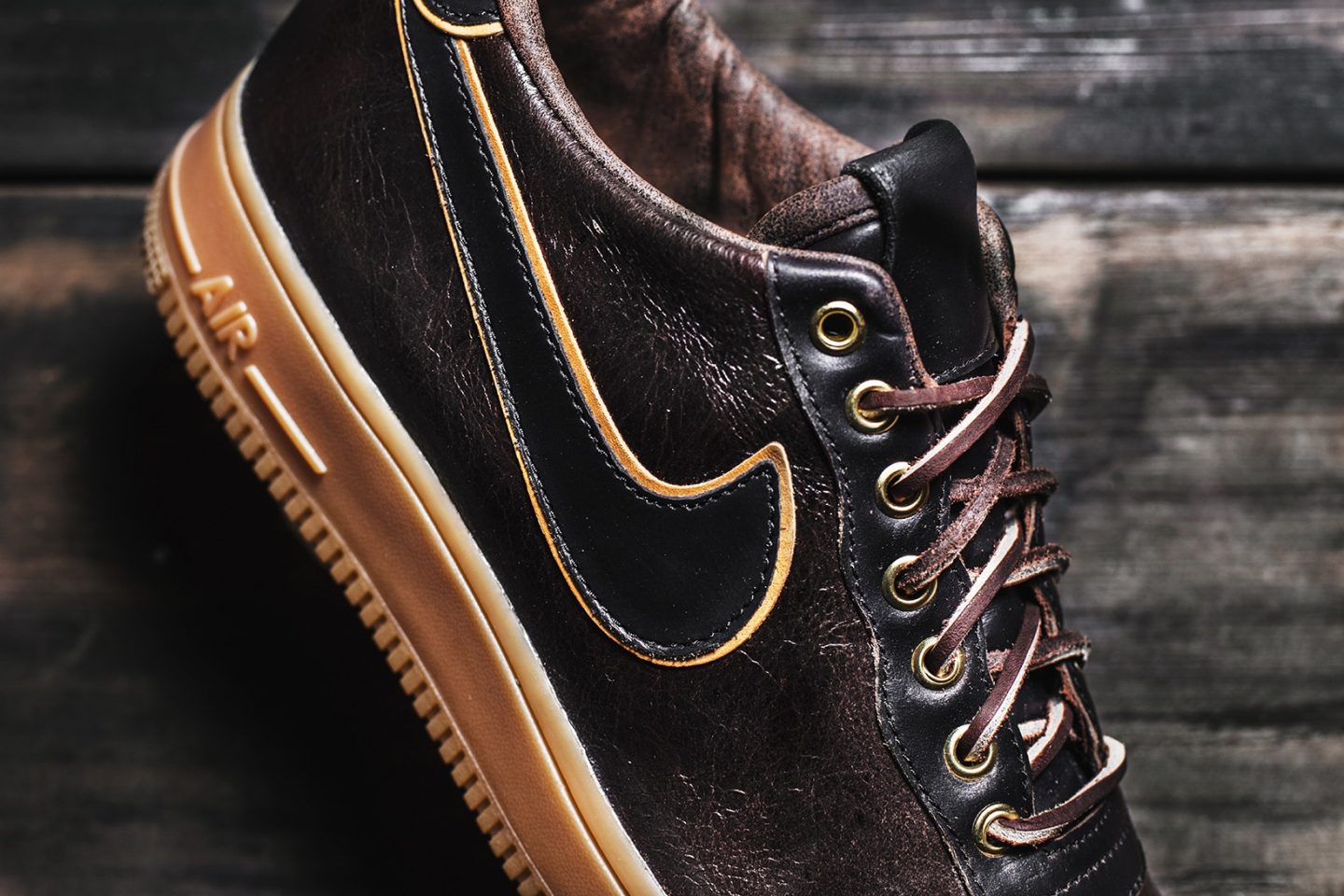 When it comes to making a super luxurious pair of sneakers like this you know it has to come with some extra treats and this set sure does!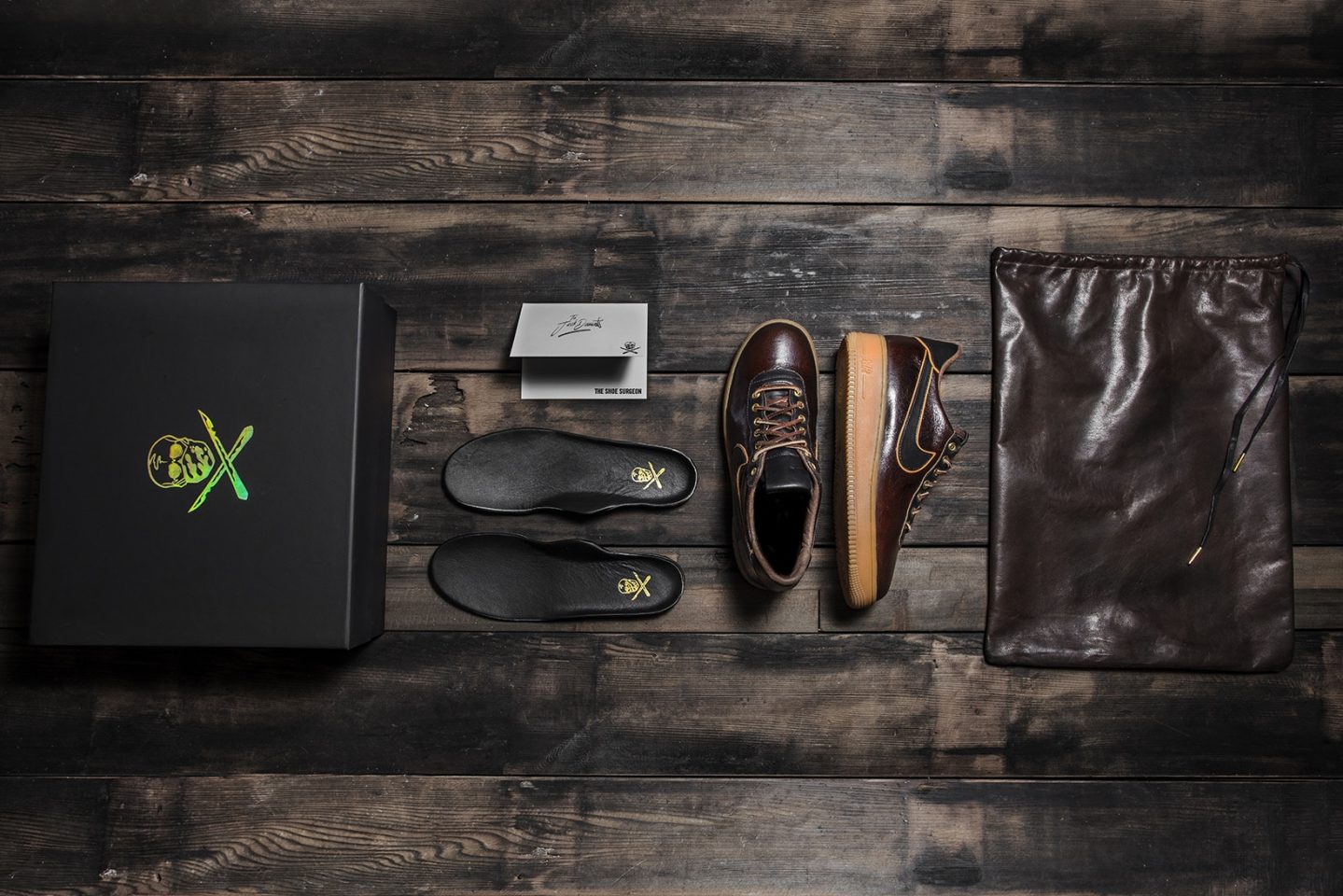 The extra goodies include a custom Shoe Surgeon branded box,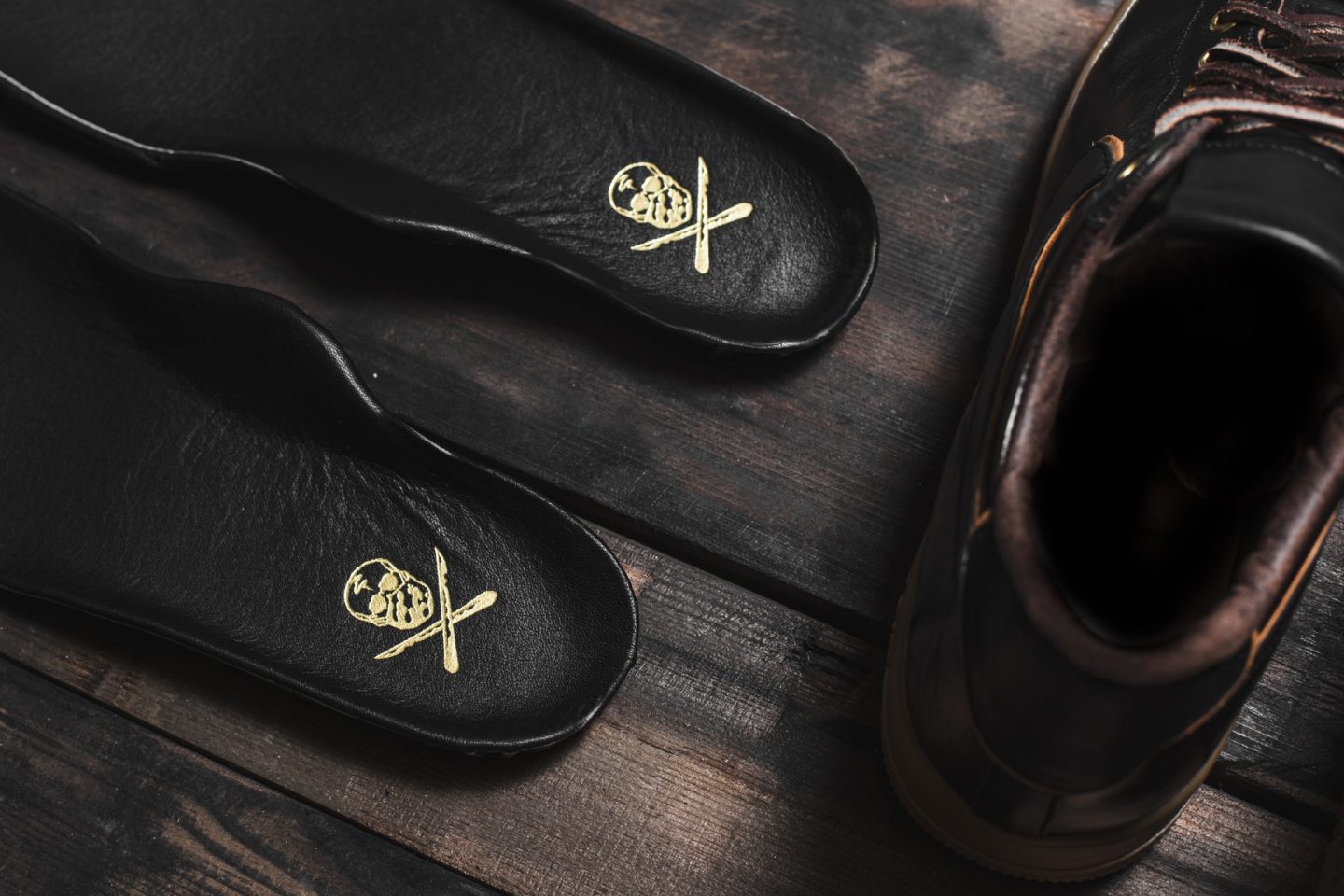 inner sole replacements with the Shoe Surgeon logo on the heel side,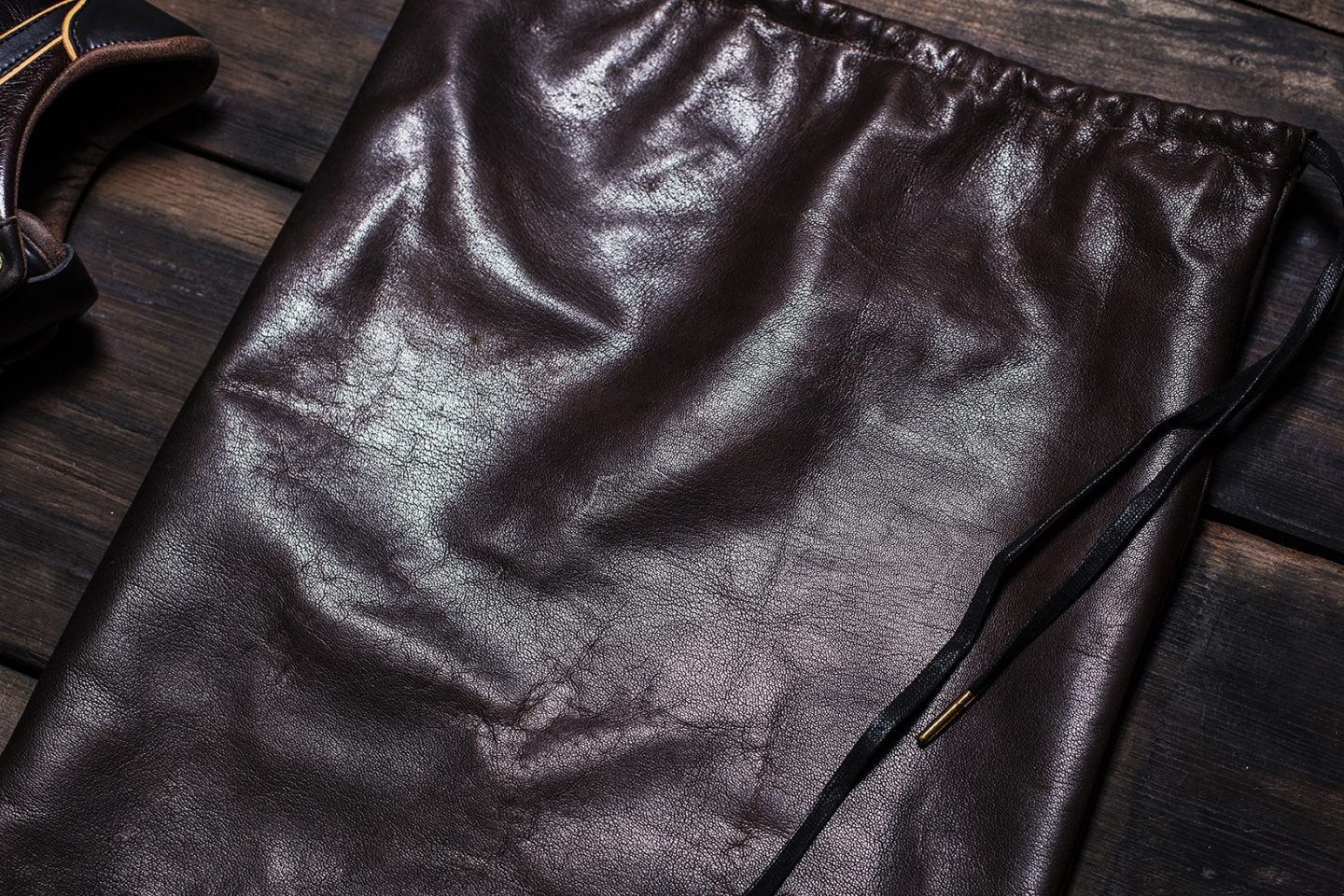 a premium leather carrying bag to match the sneakers and a card that says "To Jack Daniel's" on it. These are definitely a dope set of collectible sneakers!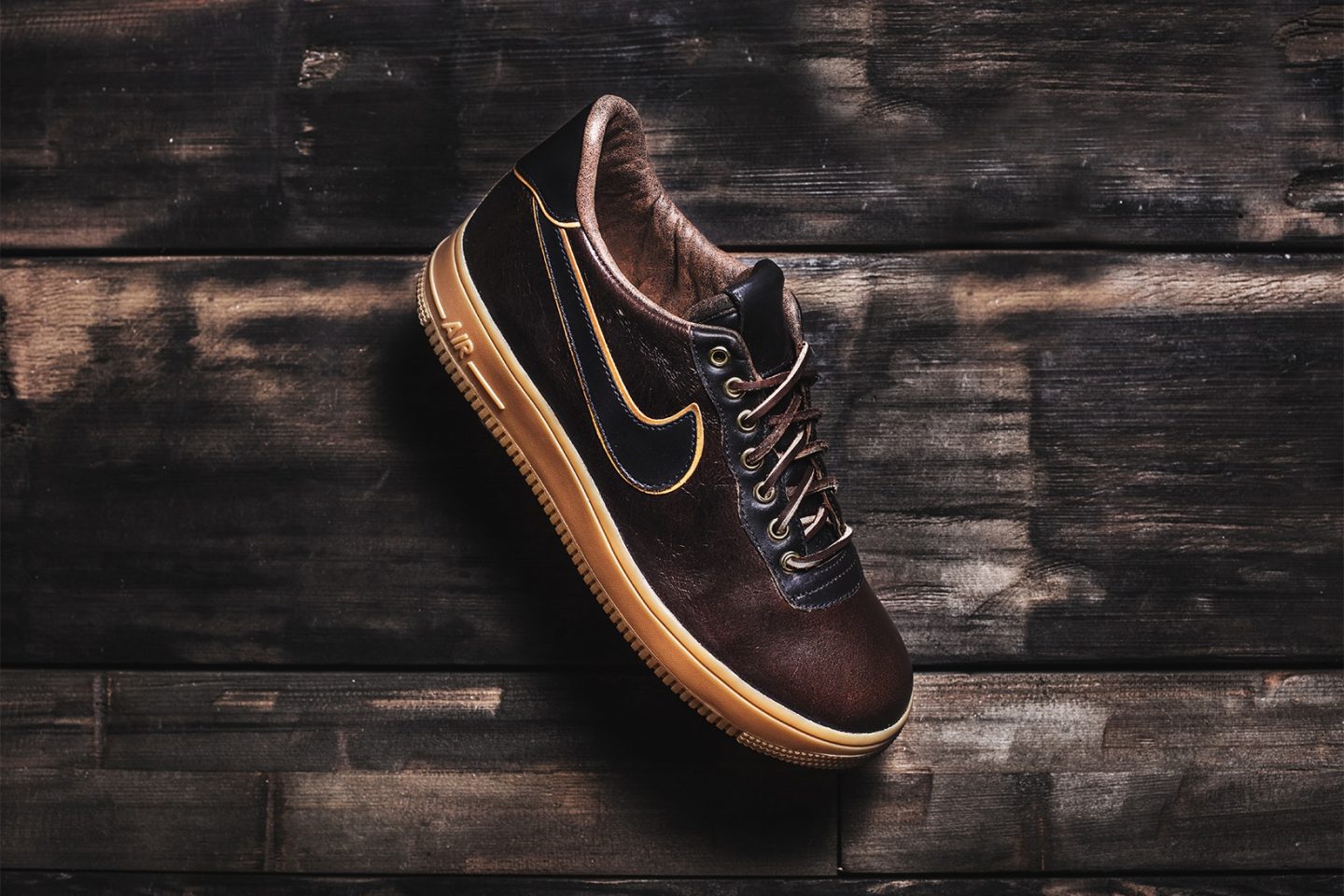 We already know the price on these have got to be through the roof but if your in the Los Angeles area between February 17-18th you can have a chance to win these puppies. It's all going down at the Jack Daniel's Lynchburg General Store pop-up in Los Angeles from 10 a.m. to 11 a.m.!! Be there!
Lynchburg General Store
903 West Olympic Boulevard
Los Angeles, CA
Just Cavalli x Xena "Graffiti" Sneaker Collaboration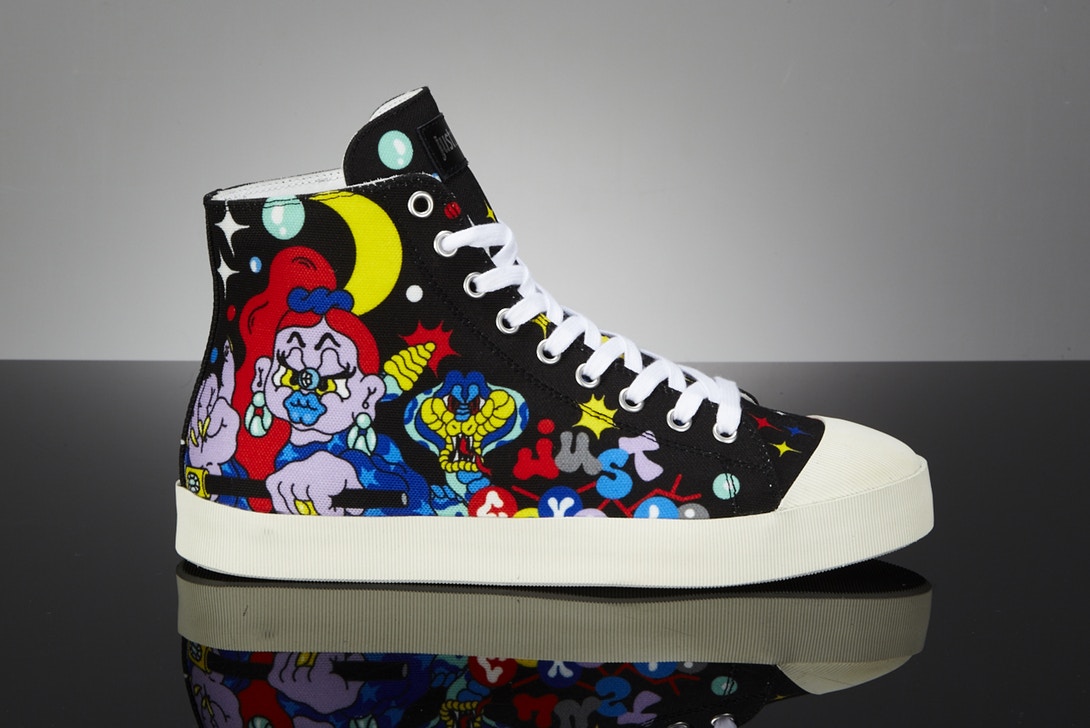 Italian designer Roberto Cavalli's, Just Cavalli brand, recently released its latest sneaker design. It's a collaboration with street artist Fatima de Juan, a.k.a Xena who created a graffiti/cartoon inspired design. The black canvas upper features a colorful mural of gypsy looking woman, a snake a moon, some stars and "Just" done in bubble letters. The sneakers also feature white laces, toe caps and rubber sole. Just Cavalli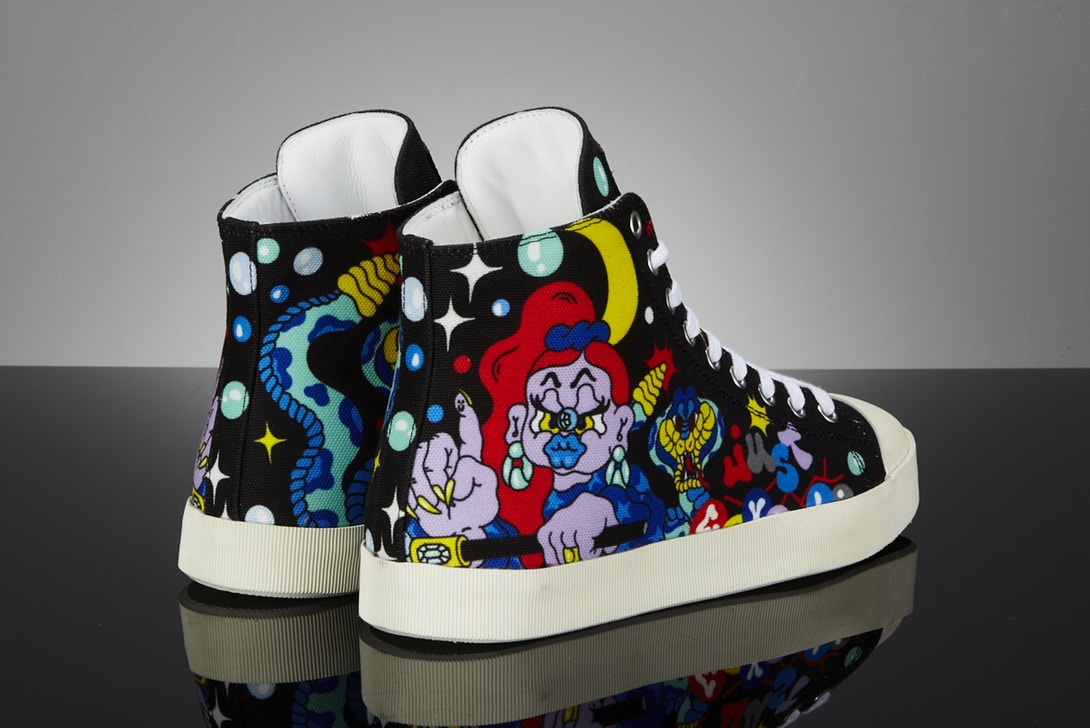 About Just Cavalli x Xena "Graffiti" Sneakers:
"From city walls to sneakers – Just Cavalli challenges six street artists to create six representative walls of the brand world, Fatima de Juan's spray (stage name Xena) won and met the Just Cavalli Spring Summer 2018 collection with the creation of the GRAFFITI SNEAKERS.
Fatima, originally from Palma de Mallorca, loves to combine fashion and graffiti, is inspired by the New York scene of the late '70s and by comics. Against the black background of the GRAFFITI SNEAKERS, the bright colours of a strong and decided female figure stand out. The figure is flanked by a snake, symbol of the brand reinterpreted in a pop key.
The sneaker is the result of a mixture of values: the street, the underground culture and transgression, that are increasingly strong values for the Millenials and Z generations, who were asked to vote on the official @justcavalli_official profile for the strongest artwork of the six exposed to see it represented on the Limited Sneakers."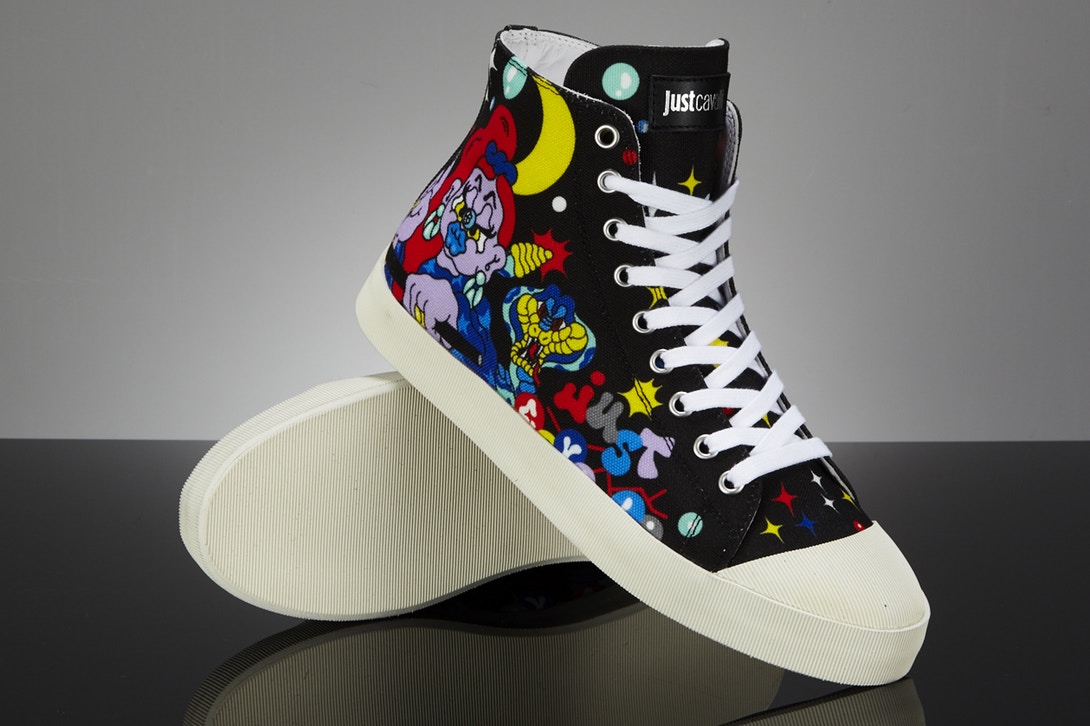 For more info visit JustCavalli.com
Think Geek "Deadpool" High Top Sneaker Are Dope!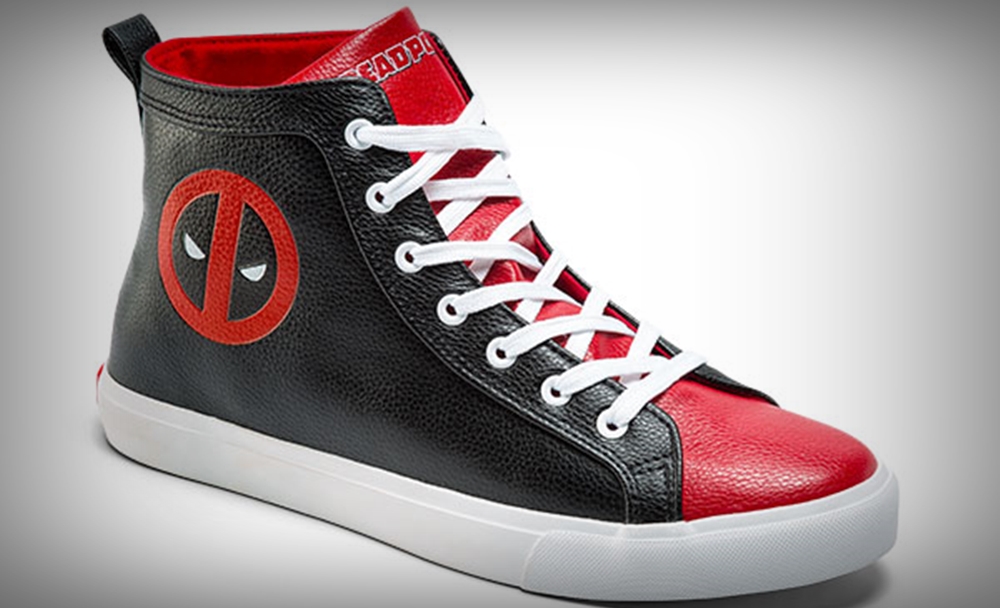 We're loving these new Deadpool inspired high top sneakers by Think Geek! These High Top Officially-licensed kicks feature a black and red colorway to resemble Deadpool's outfit. Black is used on the side panels with the Deadpool mask symbol.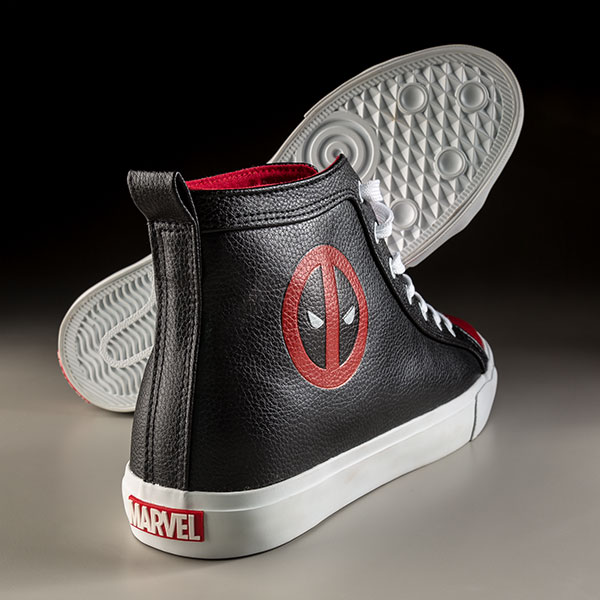 Red is used on the inner panels, tongue and toe cap areas. A "Deadpool" logo patch is embroidered at the top of the tongue. White laces are used to accompany the White mid-soles/soles and eyestays. The sneakers are constructed with a Faux leather material.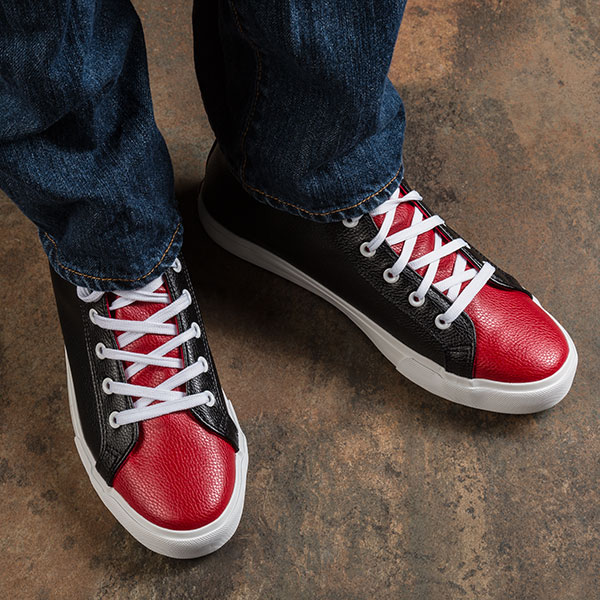 "You think it's easy looking this cool? Nope – it takes a bit of effort. Usually maximum effort. Look, it's hard getting out of bed in the morning. The least we can do is look good if we're going to go to the trouble of getting up before 11am. And looking awesome starts from the ground up – literally. You need a good pair of sneakers to start, and complete the look. Just don't go outside in just your sneakers. Unless you're Wade Wilson." ~ThinkGeek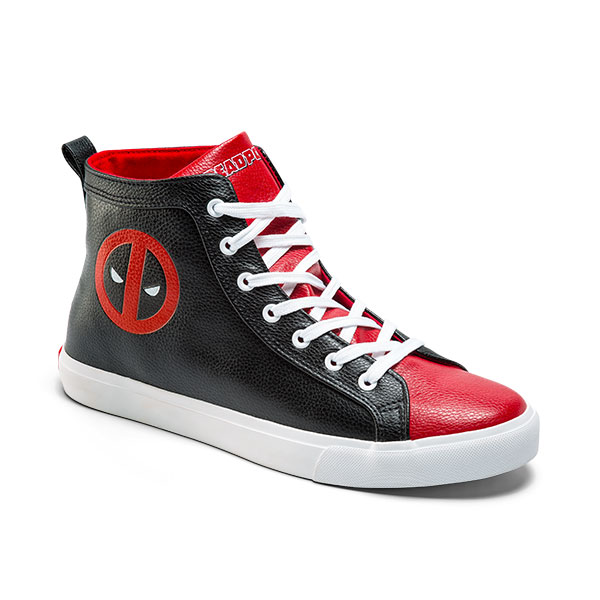 These kicks are part of ThinkGeek's new line of sneakers inspired by MCU superheroes!
Marvel "Black Panther" High Top Sneakers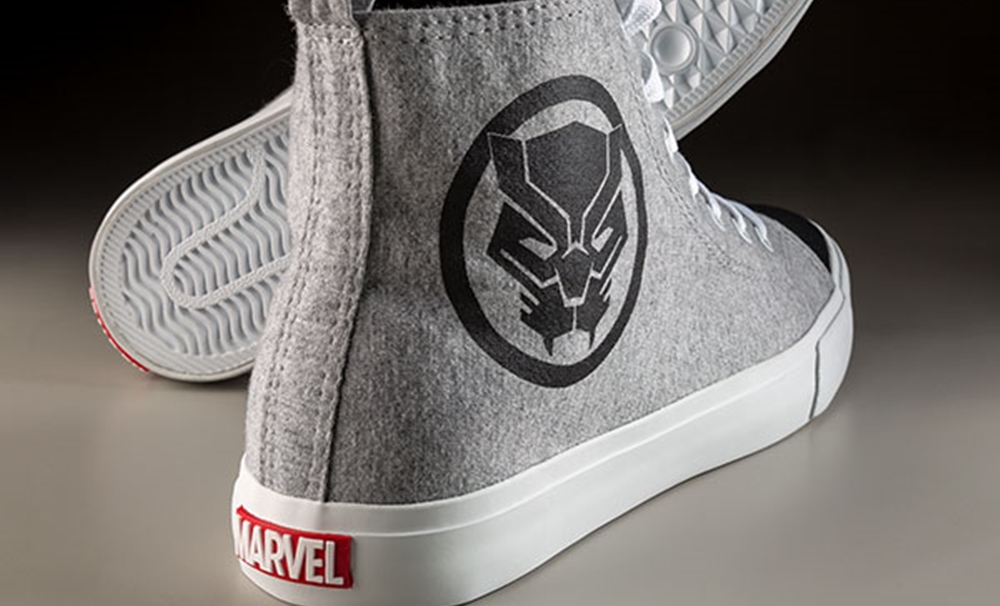 Marvel/Walt Disney and ThinkGeek recently released a fresh pair of Black Panther inspired sneakers!! The high top kicks feature grey side panels with the Black Panther logo on them. A black colorway runs along the tongue through to the toe caps.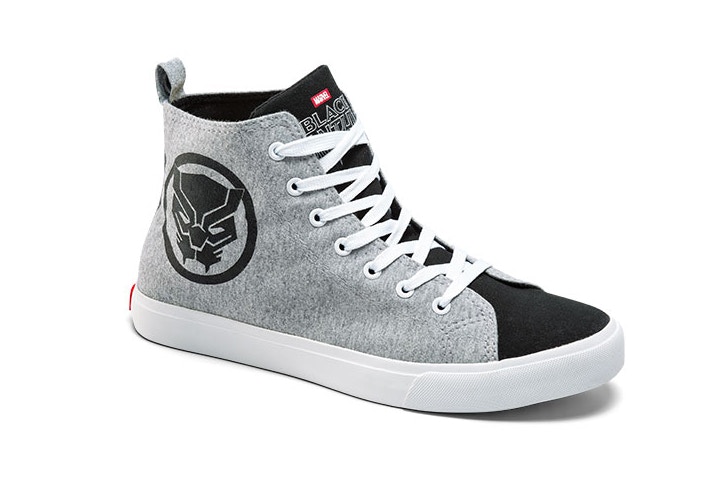 A Marvel/Black Panther logo patch is found on the tongue and a Marvel logo is also located on heel in the mid-sole. Last but not least are the white laces and sole to complete the look.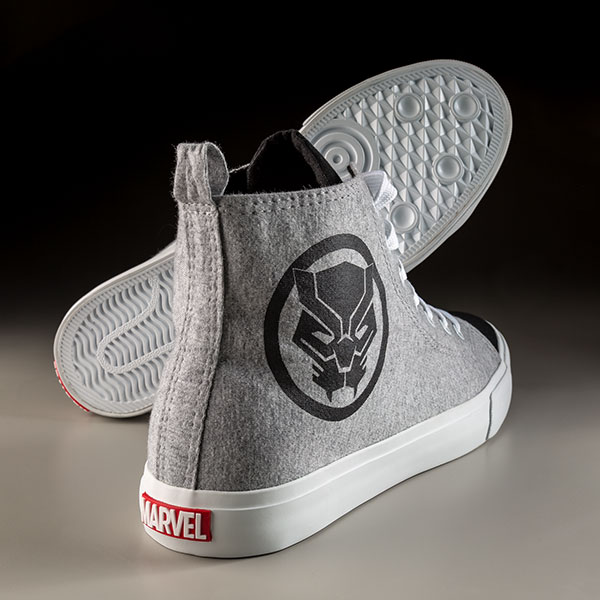 Now we know some of the sneaker snobs will try to hate on the kicks but we're digging them. However we would've loved to see the kicks resemble more of Black Panther's outfit with that vibranium blue and black leather but we're not mad at them, Plus they're only $49.99!! Nice!
For more info visit ThinkGeek.com
With all the futuristic technology at their disposal, the nation of Wakanda has created a true masterpiece. Incorporating style, comfort, and functionality this snazzy pair of high tops will help even the mightiest king protect his homeland… or at least walk from place to place while looking awesome. ~ThinkGeek