SPITW REGISTRATION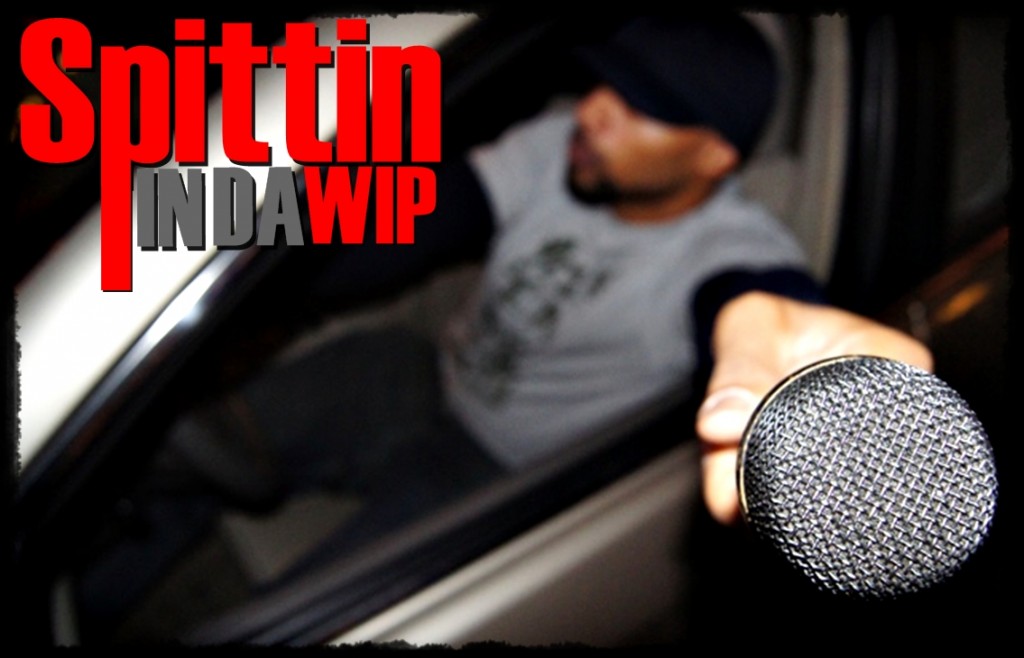 Below is the calendar of future dates and cities that we're shooting Spittin In Da Wip episodes. If you'd like to get on an episode of Spittin In Da Wip please select the Taping and Staff tabs on the upper left side of the calendar to get started, from there you can choose which package and day you want. Once you register for your appearance we'll contact you with the exact location for the shoot. We urge you to come on time, if you come late you'll have to wait till all the episodes of the day are shot before you be able to film your episode.
Before you book your appointment you must esign the talent release form at this link https://RealEstate.echosign.com/public/hostedForm?formid=F2L7J5Q593VX8 
The Spittin In Da Wip taping schedule
1. How do I get on Spittin In Da Wip?Below are the Spittin In Da Wip rules and F.A.Q.'s.
All appointment are booked in the appointment calendar, you'll have to check the calendar for available dates. There is a $60 fee to appear on Spittin In Da Wip.
2.Where do you film Spittin In Da Wip?We film Spittin In Da Wip in NYC for the most part but we will be going on the road to film in select cities throughout year. There will be announcements made with updates about our travels. Check back at the Show Calendar to see what dates we're shooting and the locations we'll be shooting at.
3. Where does Spittin In Da Wip, air? SIDW airs on Public access TV in Manhattan, Brooklyn and Long Island on the Crazy AL Cayne TV show. We also post our episodes on CAC-TV.com and our official Youtube channel
4. Can I curse? cursing is allowed but it's not recommended and going fwd Absolutely no N-words or F-Bombs, if you use the N-Word or f-word it will be bleeped out of the final edit which can prolong the time that your episode will be posted.
5. If I Mess up my vers can I do it over? NO! You gotta come correct, Spittin In Da Wip is a showcase on wheels, when your on stage performing live, if you mess up you gotta keep it moving, same thing with Spittin In Da Wip. NO DO OVERS
6. What is the Spittin In Da Wip Top 50 Charts? The Spittin In Da Wip Top 50 Chart is the all time top 50 MC's that have appeared on S.I.D.W. It's like our own Billboard chart. The ranking is based on visitor/member participation in the ratings. Here's how it works; Once an episode of S.I.D.W. Is Posted to CAC-TV.com, visitors/members can fill out the ratings box on that episodes post page.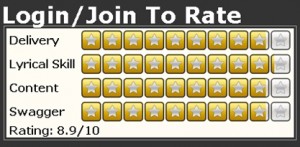 Viewers rate the MC's Lyrical Skill, Swagger, Delivery and Content. Once an episode gets at least 30 people to fill out the ratings box and if the MC's rating is high enough, the episode will show up on the TOP 50 Chart.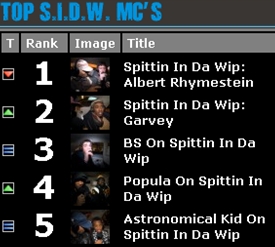 Click on the link to the see the chart http://www.sugarcayne.com/sidw/top50/
Click on this link to see all of the Spittin In Da Wip episodes http://www.sugarcayne.com/sidw/
7. When will my episode be posted on CAC-TV.com? It usually takes 4-6weeks for an episode to get posted on the site. To keep up with the new post to the site you can follow us on Facebook, Twitter, Myspace, or subscribe to our RSS feed and email newsletter
8. Will my episode be seen on the CAC-TV cable broadcast? Not every Spittin In Da Wip episode will be seen on the cable broadcast of CAC-TV, only the one's that we feel are the best. If your video is on the charts http://www.sugarcayne.com/sidw/top50/ you'll increase your chances of getting your episode on the TV show so spread the word and get people to vote on your episodes.
9. Can I do a vers from a song I already did on another show or on my album? NO, come with new bars
10. Do I have to spit a freestyle? No you don't have to spit a freestyle, your allowed to spit a "Written", "Freestyle" or a combo of the two("Fritten")
11. Can I bring my own beats? Nope! You have to spit over a random beat created by Crazy Al Cayne
12. Do I get to hear the beat before I pick it? Nope! You'll be selecting a beat from a random list, all the beats have names, once you pick the beat name we'll start the music and then you start spittin.
13.What If I don't like the beat I picked? After you pick a beat you have to spit to it no matter if you love it or hate it. FYI not every beat is going to be good, it's part of the game.
14.If I order a DVD copy of my episode, when should I expect it?4-6weeks after the episode is posted on CAC-TV.com
That's it if you have any more questions you can ask them below.