BIKE OF THE DAY: Jayhawk Custom BMX Racing Build (8 Photos)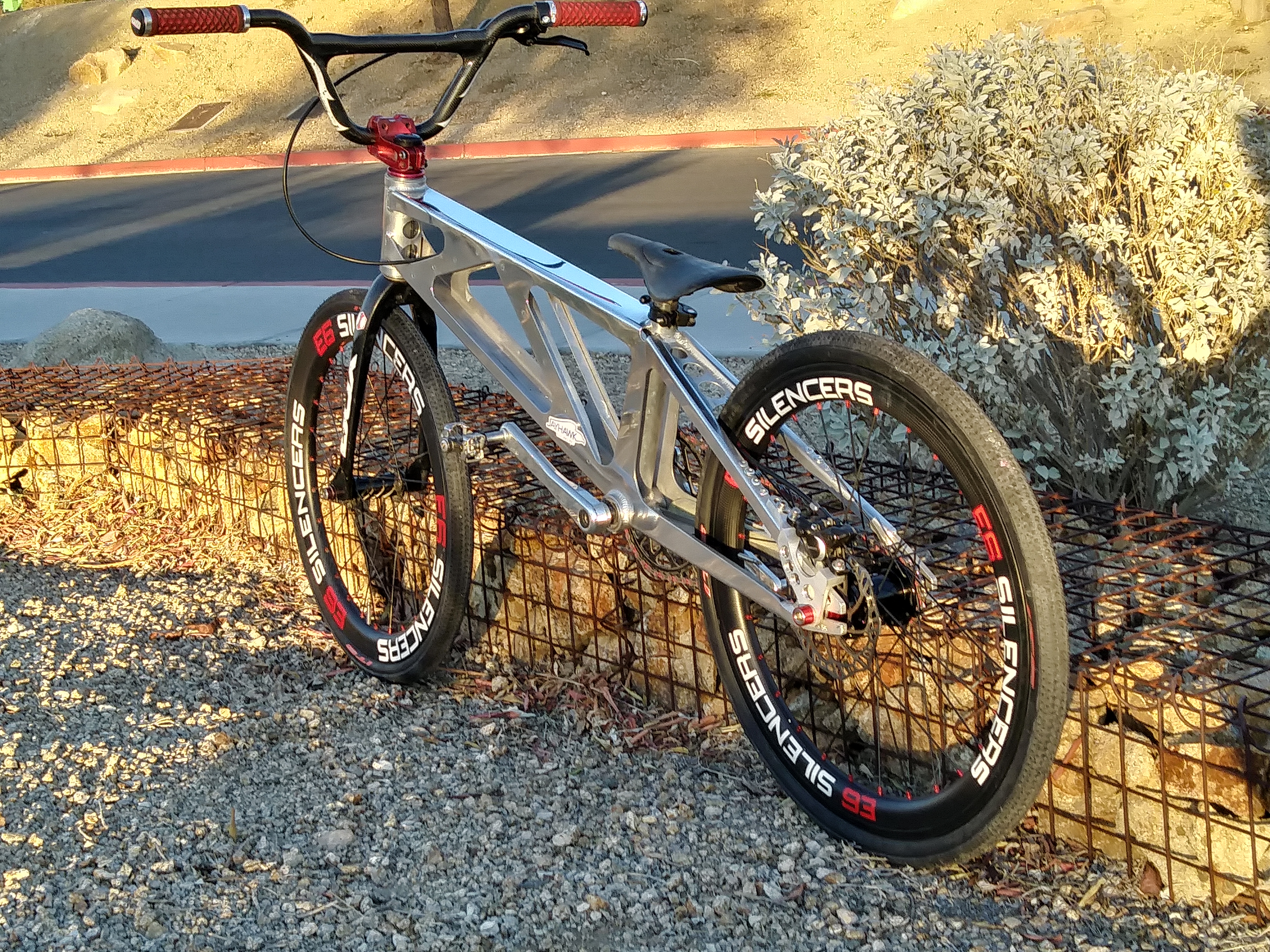 We've been following the development of the unique, new Jayhawk BMX race frame design for a while. We recently saw one built up on E6 Racing Components Instagram page and had to make it Bike Of The Day!!
This frame was completely customized for Jeff Evan's son who after riding so many bikes over the last three years knew what he wanted in his frames geometry and features. What was awesome is that the folks at Jayhawk were able to meet all his customization needs. The frame is already a head turner with its industrial polished look but those E6 Silencer Rims really make this bike look super sexy. We also love the Polished/Red/Black colorway they chose for this bike but don't think for a second that this is some carpet queen build, this bike is made for BMX Racing at the highest levels!! We can't wait to see one in person!
FUN FACT: This is the 2nd time a Jayhawk build was featured as Bike Of The Day!
PARTS LIST:
FRAME: Custom Jayhawk (altered geometry, extra bracing, polished, brake post removed).
STEM: Felt 40mm
FORKS: Box xl
RIMS: E6 racing components Silencers expert 1 3/8″
SPOKES: Dt swiss 15ga
HUBS: Onyx
COG: Onyx
TIRES: ITS hustler 1 3/8″
TUBES: Vee Rubber 60mm
CRANKS: Snap 165
CHAIN RING: Biolabs oval
CHAIN: KMC X9SL pink beast cancer awareness edition chain
PEDALS: Xpedo .
BOTTOM BRACKET: Sinz Ti
BRAKE LEVER/DISC BRAKE CALIPER: Shimano M315 hydraulic (140mm rotor)
DISC BRAKE BRACKET: Jayhawk (first one)
HANDLEBARS: Bombshell Tribal Expert carbon
GRIPS: ODI/VANS
NOTE: "Plans to change this year are answer 6″ pro carbon fiber bars, brakeless frame, and 1.5″ e6 rims."
Visit Jayhawk's official website to find out more info
For more details about E6 Racing Components, visit their Facebook Page
Bike Of The Day: Standard XXL Cruiser Raw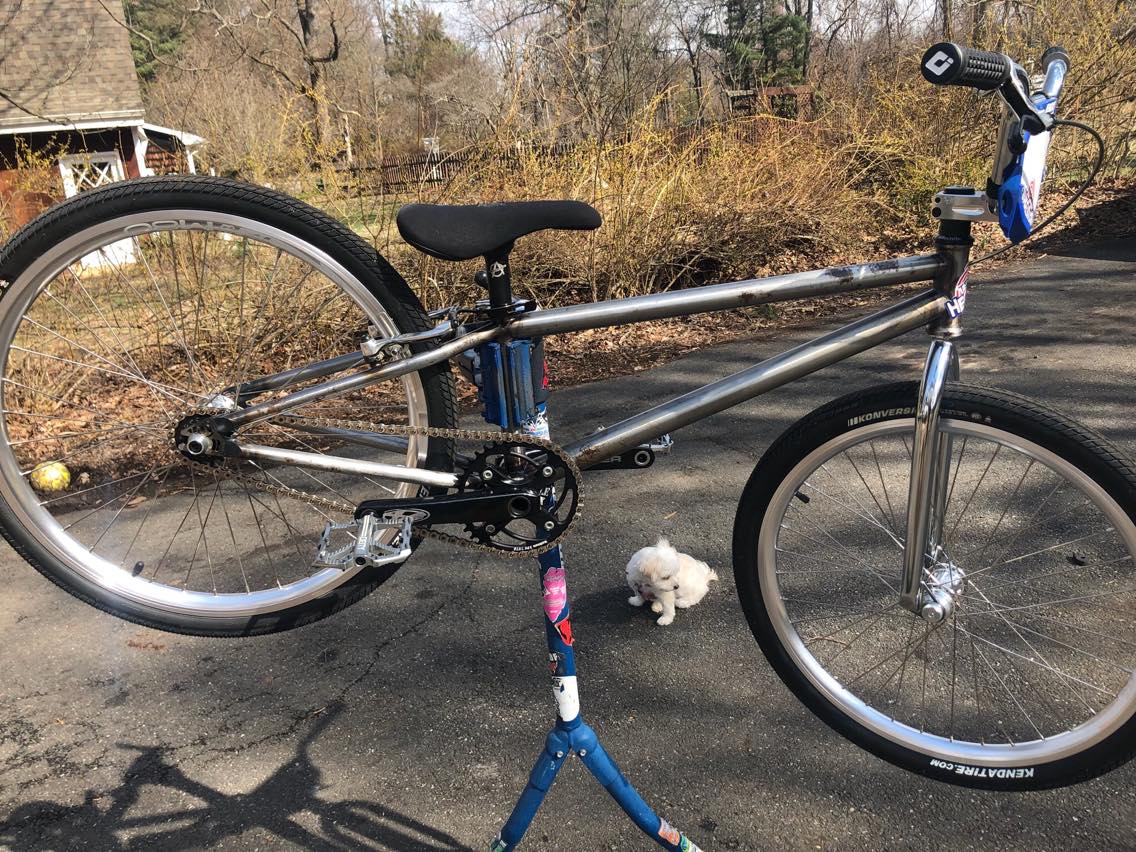 Trevor Hoeckele of Team Heckler BMX sent us pictures of his sick personal Standard XXL cruiser build for Bike Of The Day. We're digging the raw look of and all the TNT parts featured on this bike. Check out the stats below!
The bike features: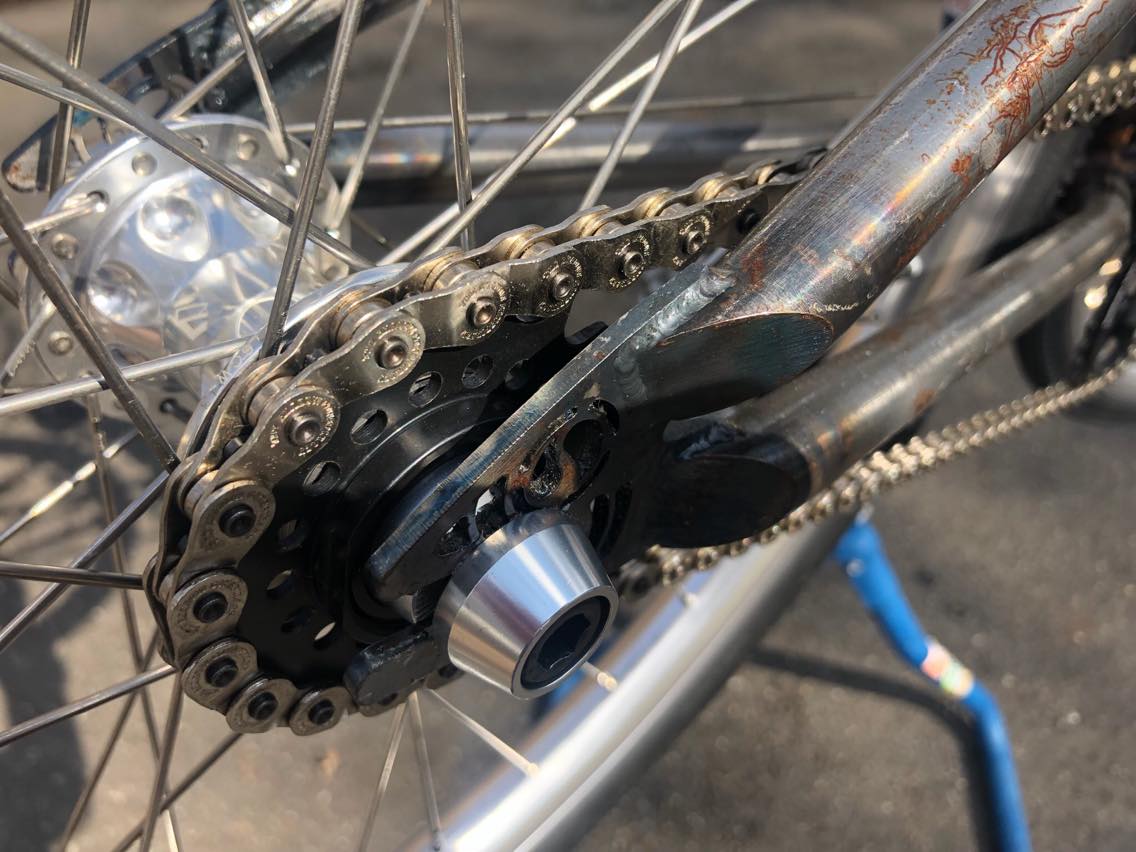 -TNT rapid fire hubs laced to TNT M80 hoops
-Kenda tires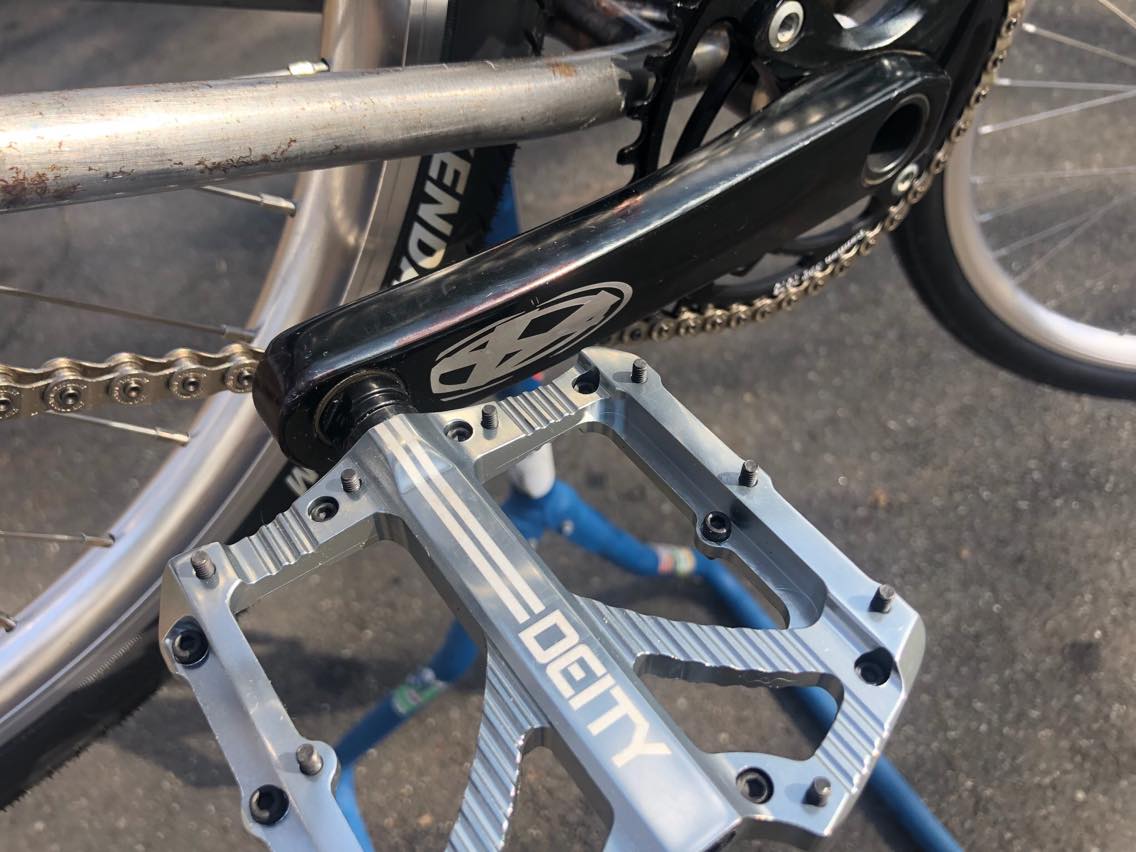 -Answer 177.5 cranks
-Deity pedals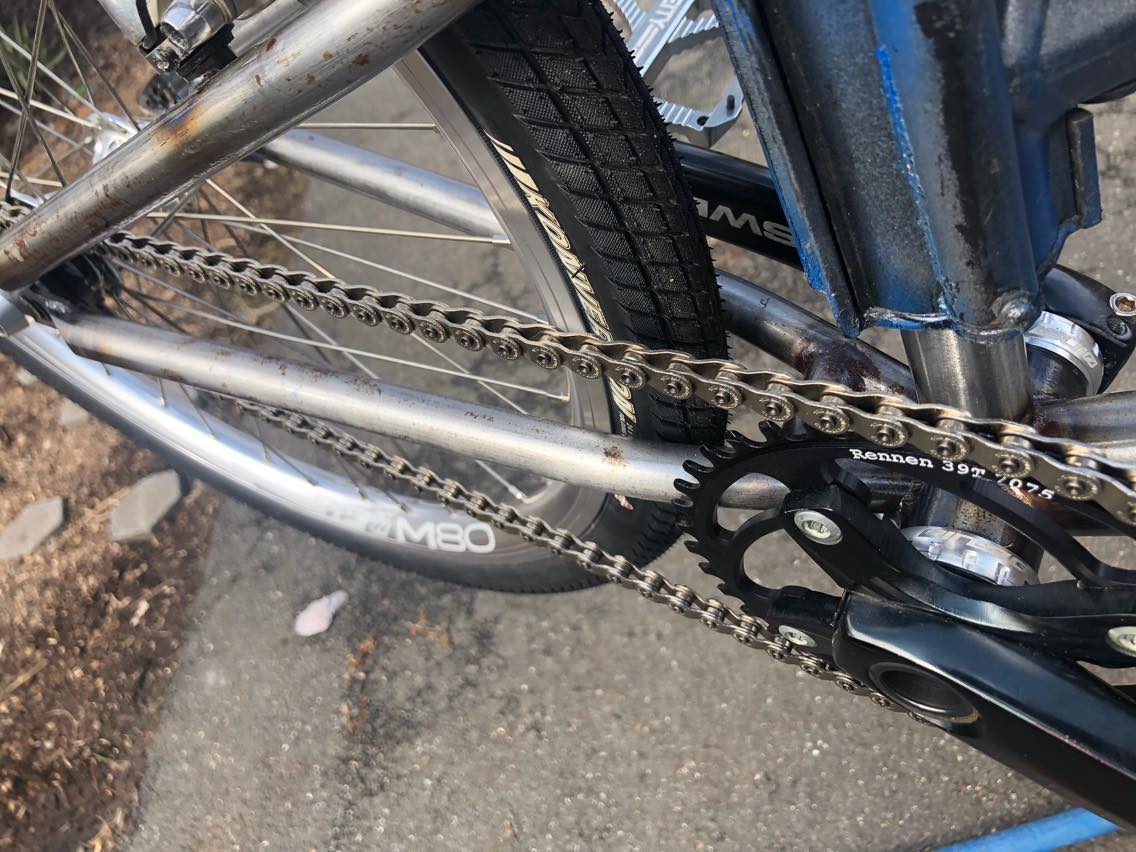 -Rennen 39t to 17t.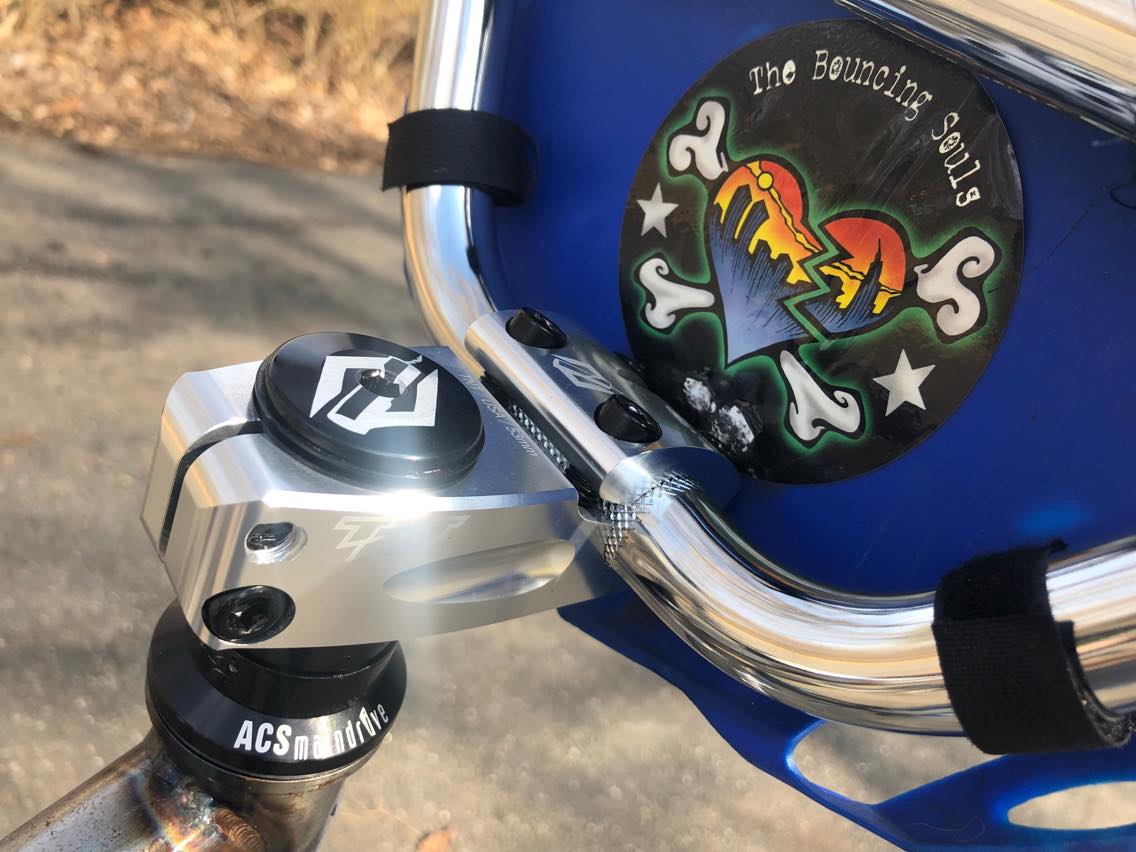 -TNT 53mm stem.
-TNT bars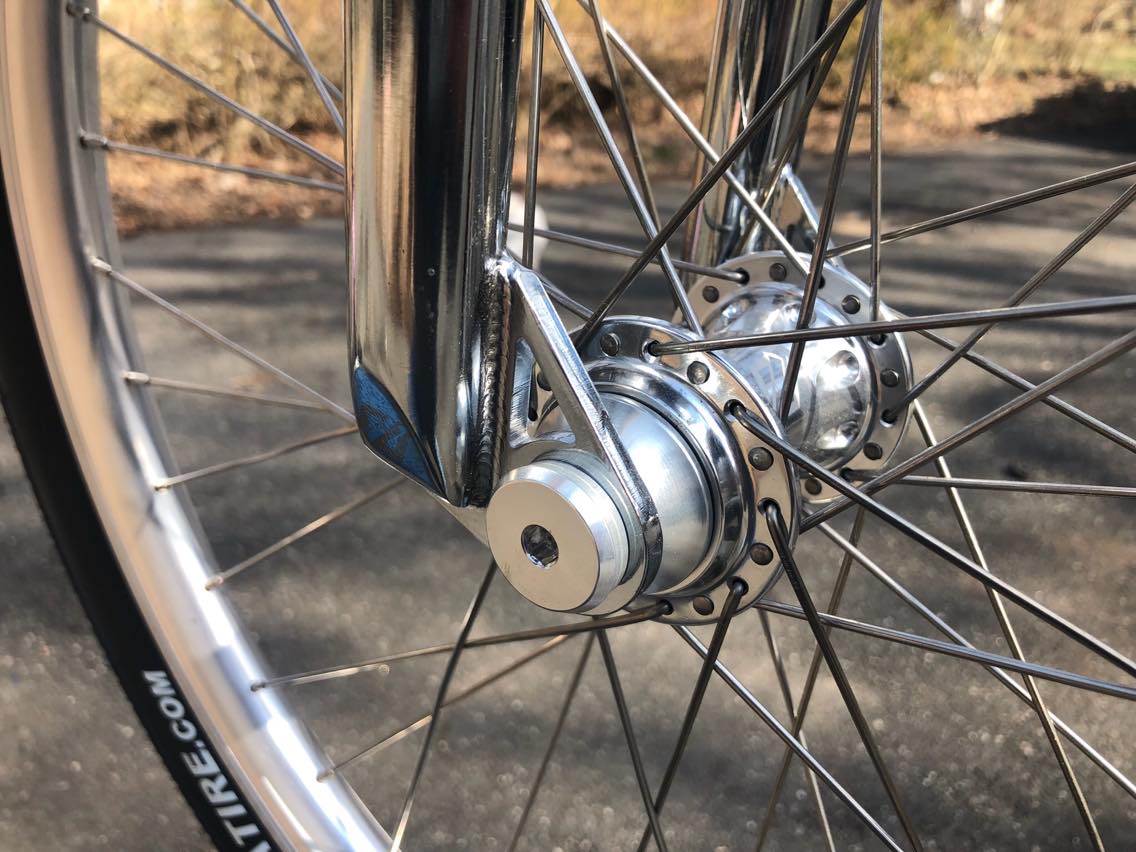 -TNT 20 mm thru axle forks.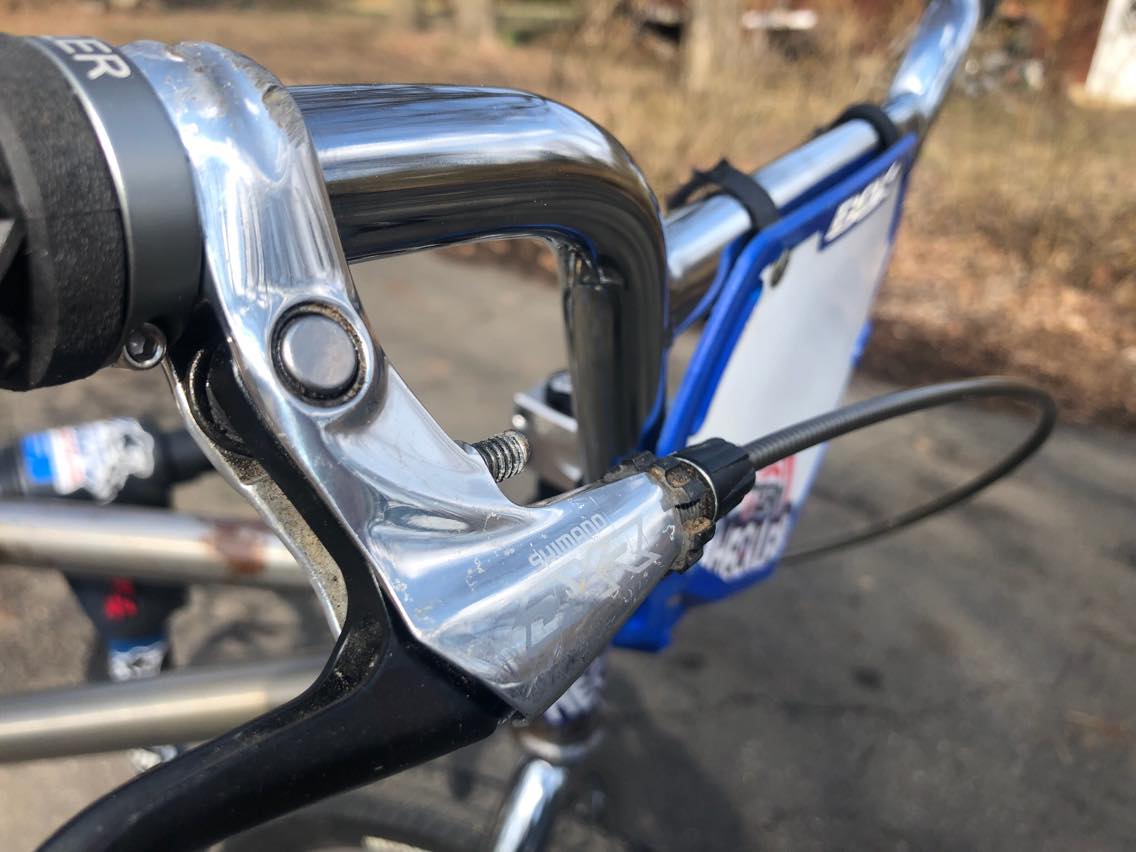 -Shimano DXR brakes.
-Profile pivotal seat.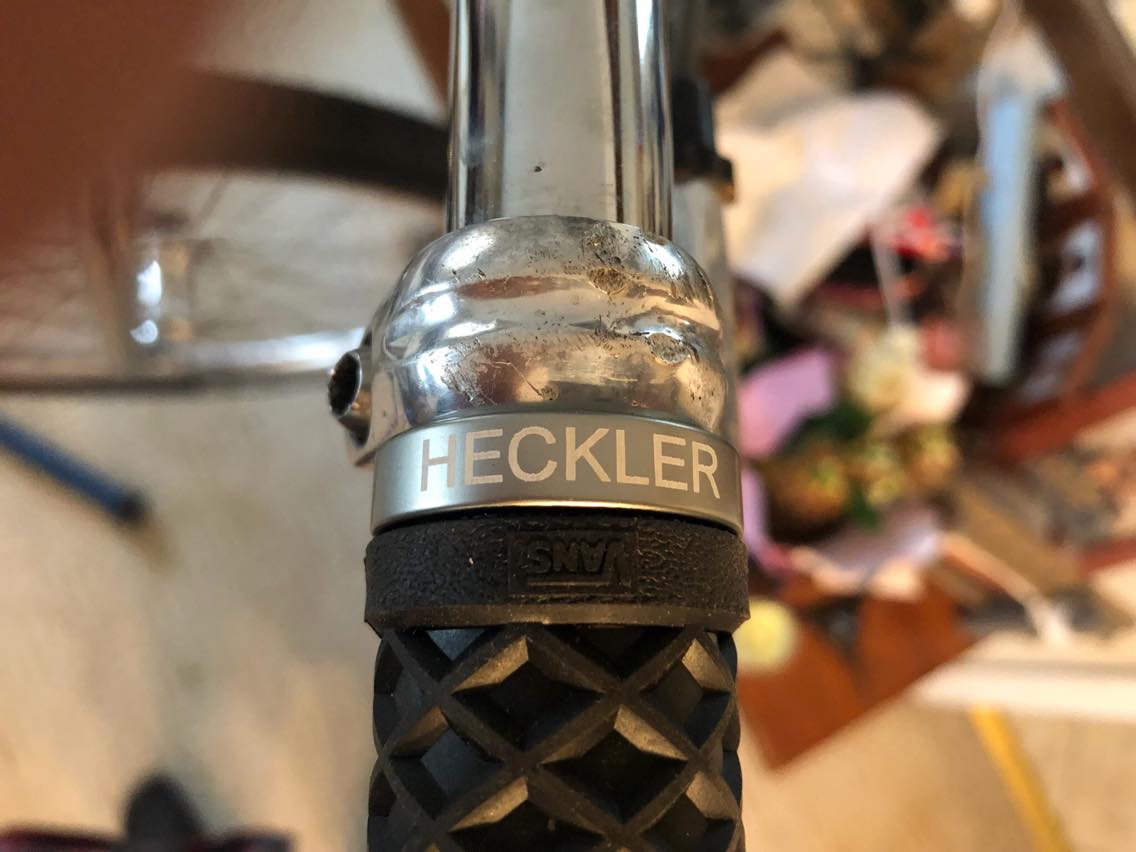 -ODI custom Vans print grips.
Trevor says:
"A great combination of old and new. I'm gonna rock this ride at the track with my team, Team Heckler BMX. I bought the frame from Pawlowski. It was blue. I stripped it and cleared it. I love the raw look. It's nasty"
BIKE OF THE DAY: Chase ACT 1.0 Carbon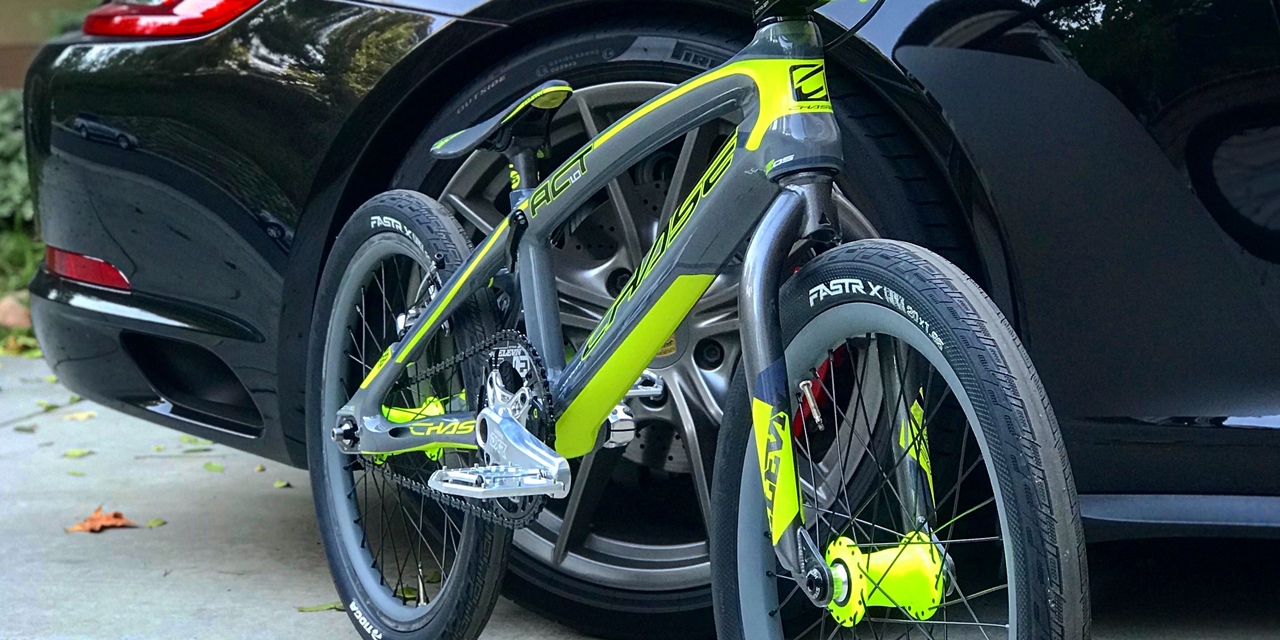 Today's bike of the day comes in from UCI Host, Commentator and BMX Racing Groups own Pete Dylewski who set up a sick Chase ACT 1.0 with all the bells and whistles for his personal ride!!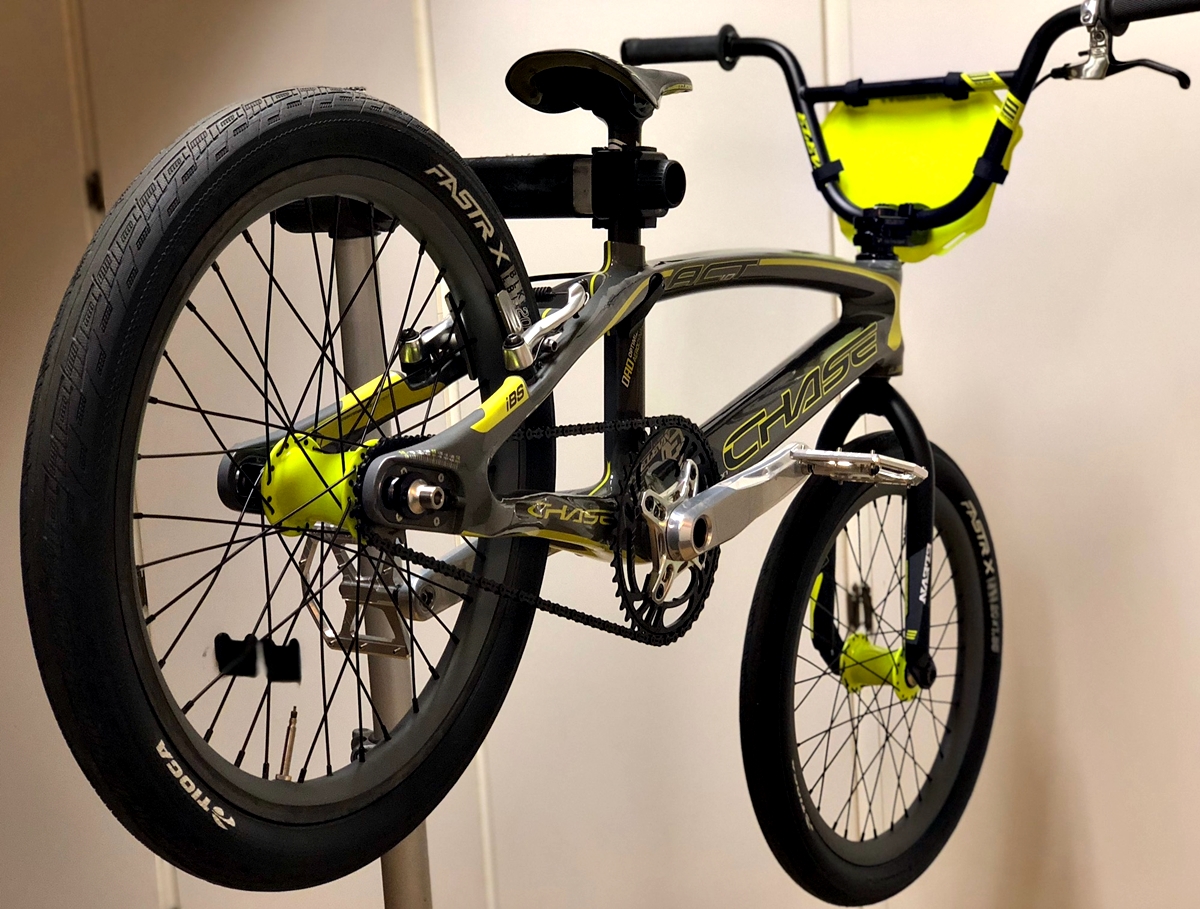 Peep the Stats:
FRAME: Chase ACT 1.0 Carbon – Gloss Grey / Flow Yellow
FORKS: Elevn 7.0 LT 20mm – Matte Black / Flow Team edition color
FRONT AXLE: Elevn 20mm
HANDLE BARS: Elevn SLT G2 Matter Black / Flow Yellow Team edition
SEAT POST: Elevn Aero – Alloy – Frame comes with 110mm Carbon Aero Post, but i wanted a longer one
SEAT: ELEVN PC Pivotal Seat – Black / Flow Yellow – Elevn Ti Pivotal Bolt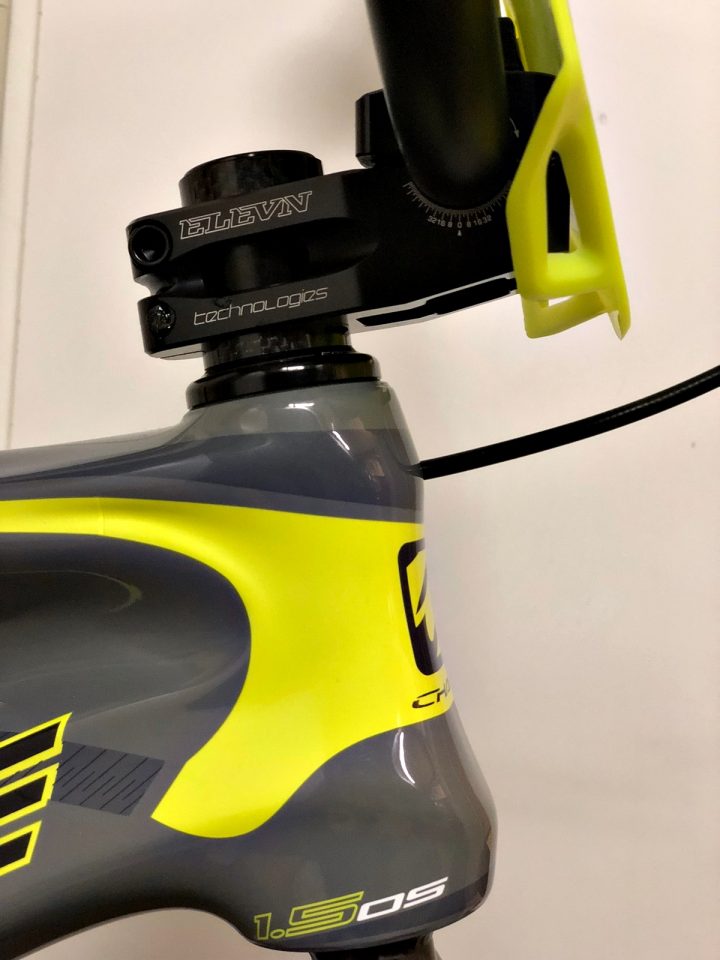 STEM: Elevn 50mm – Elevn Ti Bolts
SPACER: Insight Carbon Steer Tube Spacer 10mm
HEADSET: Elevn Intergraded Tapered Headset 1 1/8th – 1.5
GRIPS: ODI RUFFIAN Lock On with Custom Laser Etched Clamps – Chase – Elevn Ti Clamp Bolts
BRAKE LEVER: Shimano DXR Brake Lever with Elevn Ti Bolt and Elevn Ti Barrel Adjuster
RIMS: Elevn Prototype Carbon Rims
HUBS: Stealth Hubs – S3 20mm FRONT Hi Vis Yellow – 3/8 REAR with Ti Bolts and 16 tooth rear cog
SPOKES: Excess Ti Spokes
TIRES: Tioga Fastr BLK Label Tires 20 x 1.85 & 20 x 1.75
INNER TUBES: Excess Pro Lite Tubes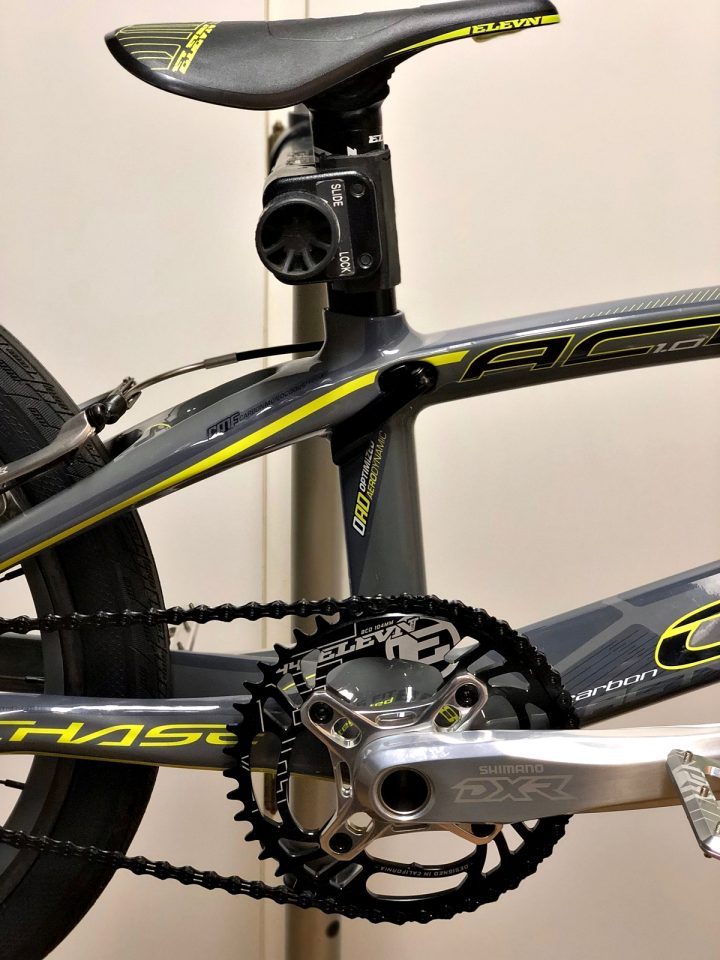 CRANKS: Shimano DXR Cranks 175 with Elevn Ti Bolts
CHAIN RING BOLTS: Elevn Ti
CHAIN RING: Elevn Flow 4 Bolt Chain Ring – 44tooth
BOTTOM BRACKET: Elevn BB-86 Press Fit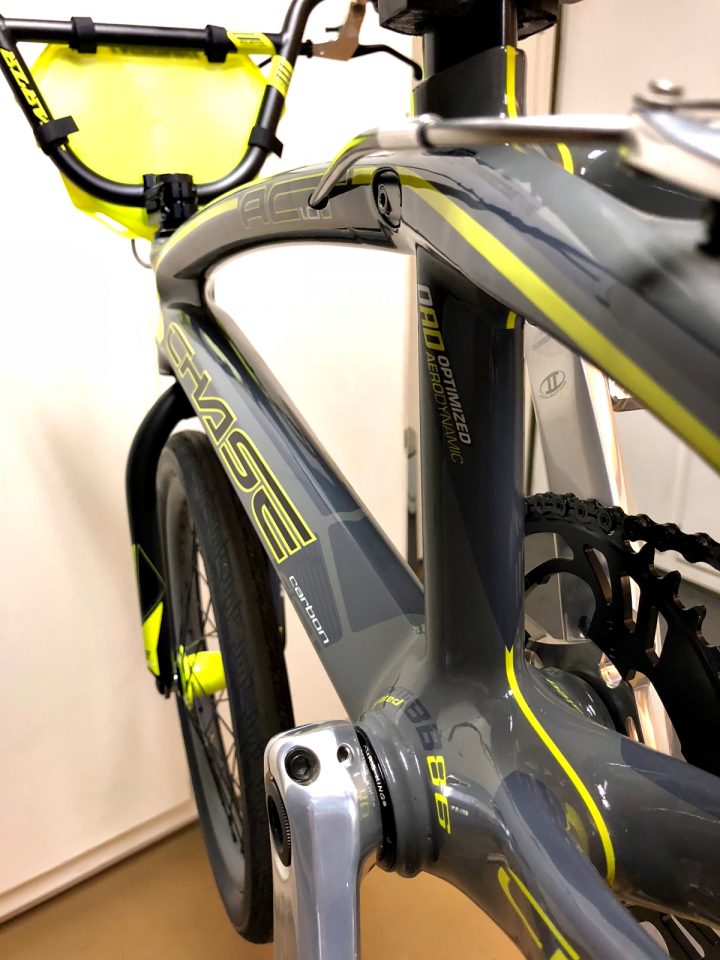 PEDALS: Elevn Prototype Flat Pedals
CHAIN: KMC K710-SL BLACK
REAR BRAKE: Shimano DXR Rear Brake and Cable – With Elevn Ti Pivot, Brake Pad, and Cable Anchor Bolts
NUMBER PLATE: Tangent Ventrill 3D with Tangent Custom Plate Insert
WEIGHT: just under 18 lbs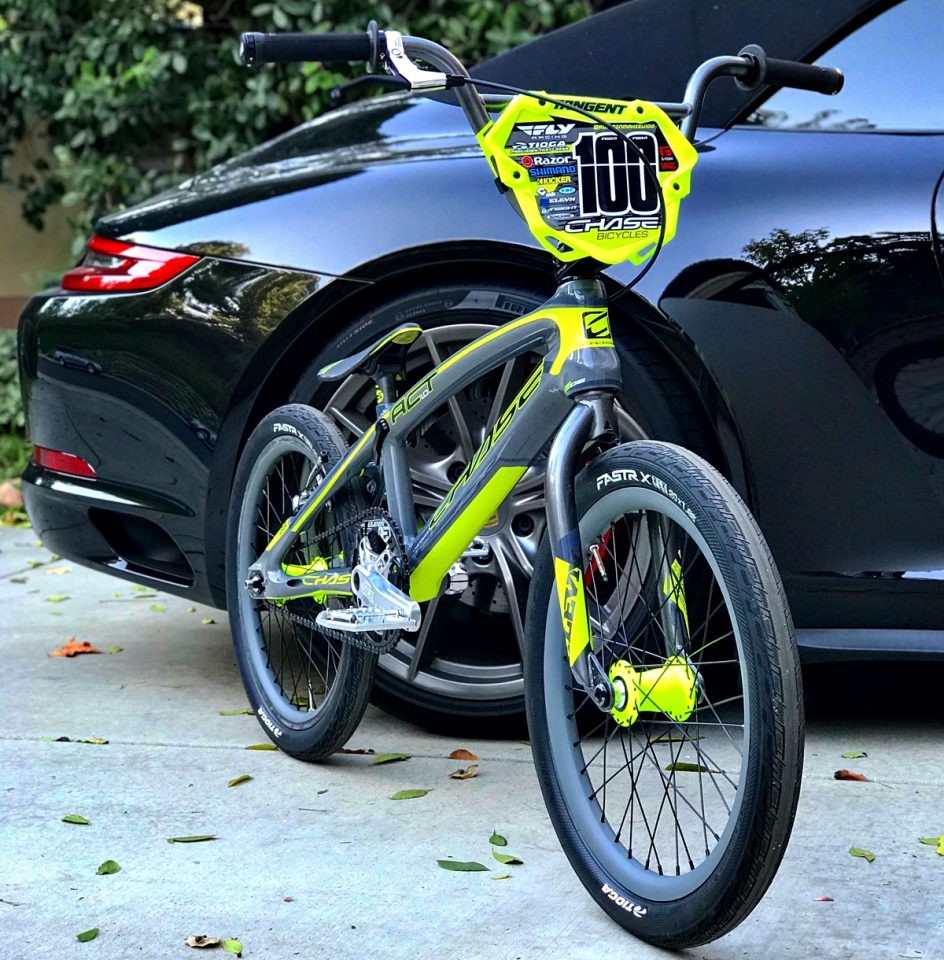 The Frame has a intergraded QR Seat Clamp, built in chain tensioners (2 options), a tapered head tube, press fit BB86, Intergraded Brake System, Internal brake cable routing, aero seat tube, and 10mm or 20mm rear dropout plates so you can use either size hub. The Prototype parts include the carbon rims and super thin Elevn flat pedals. ~Pete Dylewski
BIKE OF THE DAY: 2018 Truth Main Event Pro XXL, White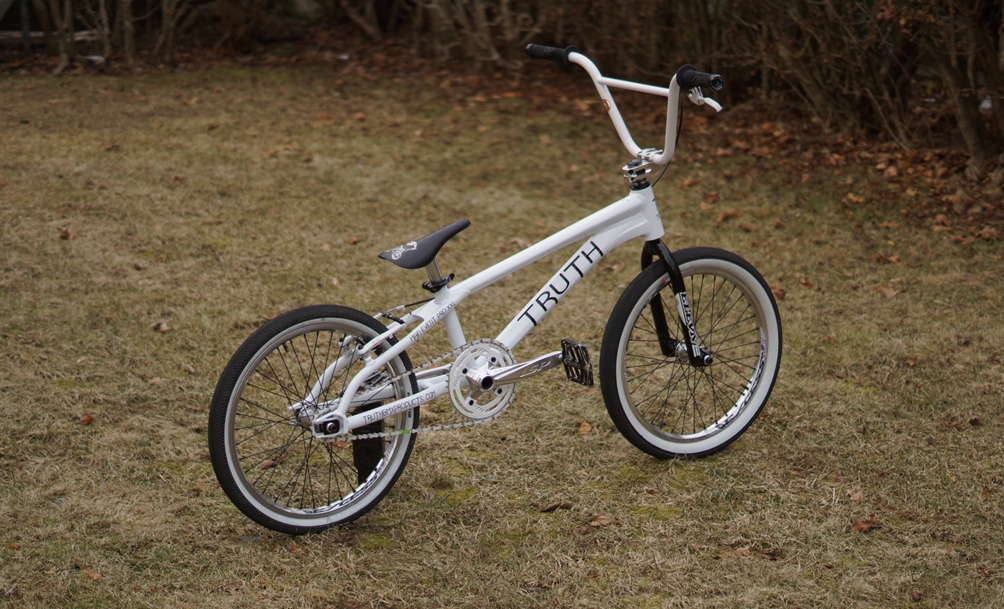 For today's Bike Of The Day I posted my 2018 Truth BMX "Main Event" Pro XXL!! I wanted to wait until I finished my video review for it but the weather is making the production of the video take longer than expected.
For this build I did a white/black/ polished colorway and it came out amazing looking. The frame's branding is all done in water transfer and it gives it such a great finish. The White wall Vee Speedsters really give the build that luxurious, exotic look. I can't wait till the weather gets better so I can hit the trails and tracks with it.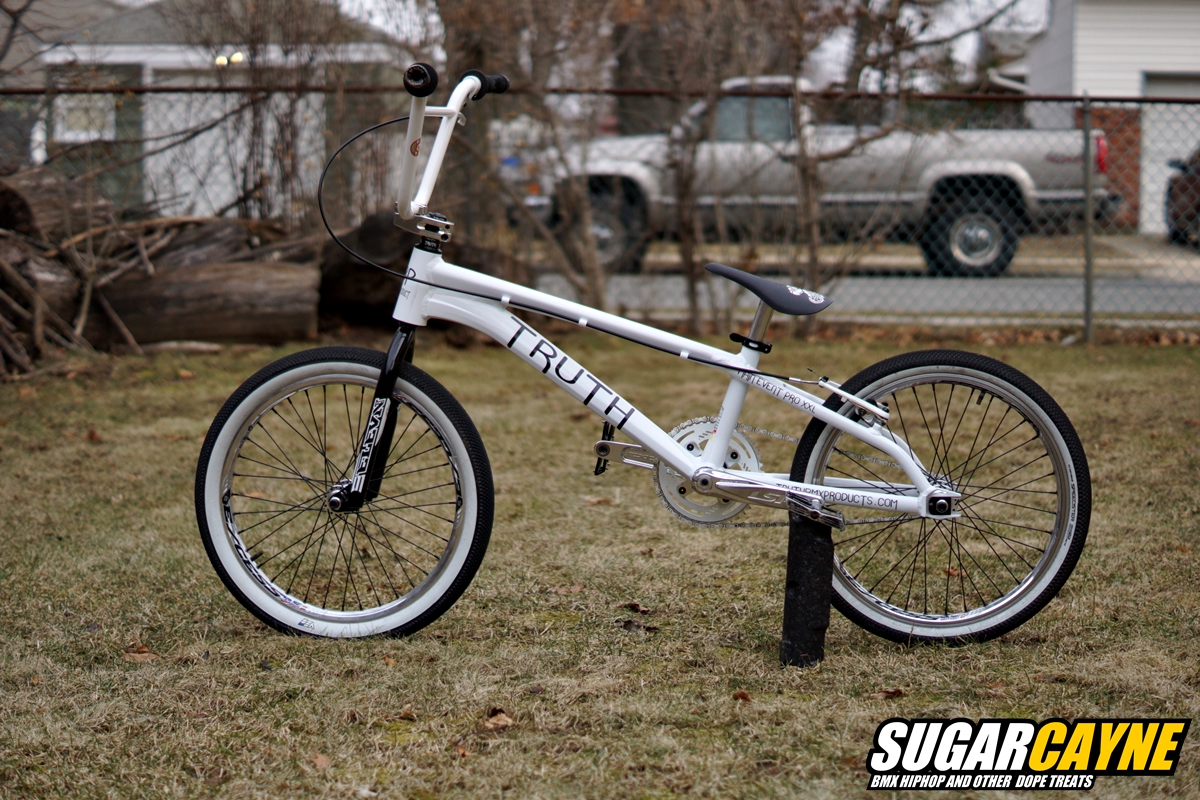 Parts List:
FRAME: 2018 Truth BMX Products "Main Event" Pro XXL
FORK: Elevn 8.0 Pro V2
WHEELS: Stock Excess 351 Cassette Wheelset
CRANKS: Execss LSP 2pc 180mm
STEM: Elevn 6061 CNC'd
PEDALS: Snafu Anorexic
SEAT/POST: Snafu Solo (With a DHDwear BMX Trooper sticker)
CHAIN RING: Elevn
CHAIN: KMC Z410 White
BOTTOM BRACKET: Truth BMX Products
HEADSET: Truth BMX Products
HEADSET SPACERS: Truth BMX Products
SEAT POST CLAMP: Truth BMX Products
TIRES: Vee Speedsters (White Wall)
HANDLEBARS: S&M Race XLT (9.25″ rise)
BAR ENDS: GT
BRAKES: SINZ PRO LINEAR BRAKE KIT
Check out the photo gallery below and stay tuned for my full review of the frame.