Tom Wagner(30-34 Crusier) And Tom Gonzales(35-39 Crusier) At The 2009 NBL Grands
United Bike: Ryker Pro BMX Complete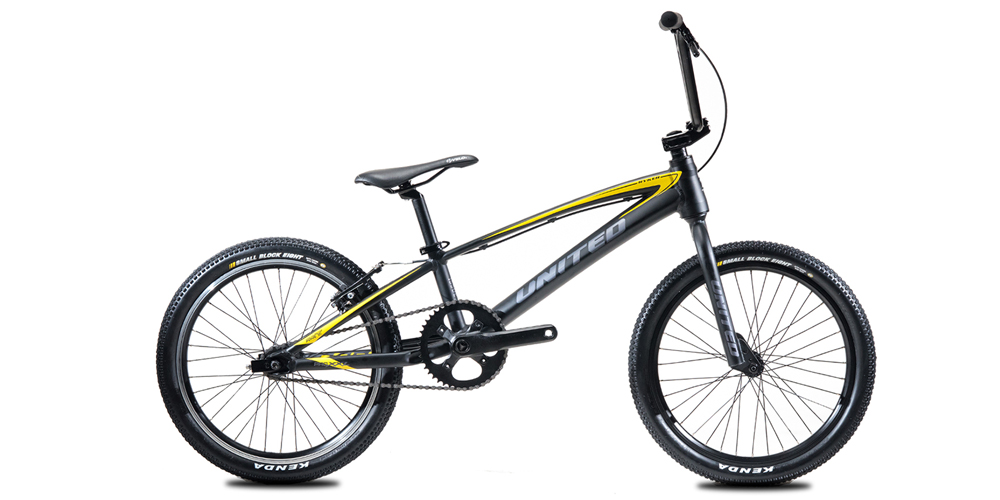 The Ryker Pro is probably a BMX Racing bike you've never heard of. It's made by one of the largest bicycle manufacturers in Indonesia, United Bike. There isn't much information about this bike other than the specs and the description given by the website but from the looks of the photo the bike looks solid.
"Raise your game with our critically acclaimed pro-racing BMX bike, Ryker.
Professionaly tested and approved by pro-riders, Ryker serves the perfect combination of strength, speed, and perfect handling. Strongly recommended for your competitive spirit."
| | |
| --- | --- |
| FRAME | ALLOY HYDRO FORMING |
| FORK | UNITED Chromoly |
| HANDLE BAR | UNITED Chromoly |
| HUB | NOVATEC w/ 16T Cassette Sprocket |
| SADDLE | UNITED Saddle |
| TIRES | KENDA Small Block Eight 20″ x 1.75″ |
We did find a little footage of the Ryker in action on Youtube
Find more info visit Unitedbike.com
Battle Of The Champions 2019: BMX Flatland Pro Final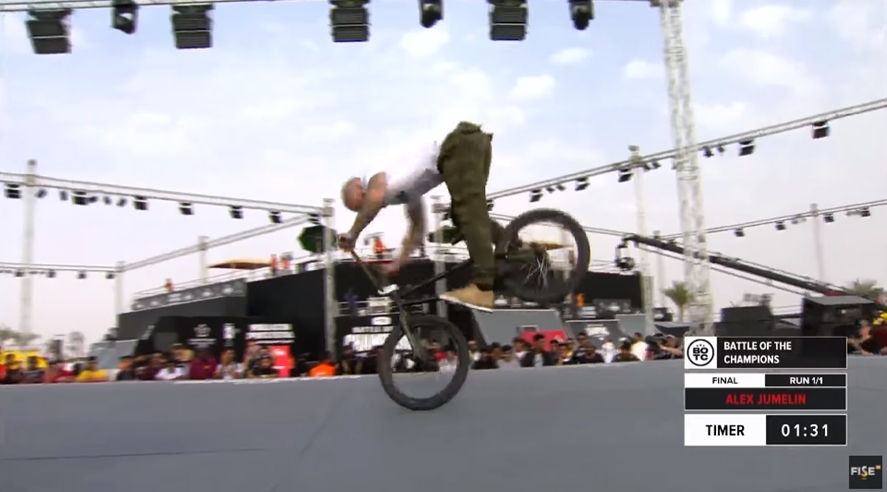 The Fise Battle Of The Champions BMX Flatland competition was off the hook! 6 the world's beast flatland riders battled it out in one 3 minute runs of gravity defiance supremacy! The age range of the riders in this competition was between 28-41 years old.
Everybody brought the heat with some sick bangers! But it was was 41 year old Alex Jumelin who came out on top! He did some mind blowing, nose wheelie/g-turn combos along with some other super tech tricks. We gotta give big props to Jean William Prevost (2017 Fise World Champ) who also had a sick run. He was leading the comp unit Alex's run.
Follow all the Fise competitions on Fise.fr/en
Simple Bikes x TUAH Bamboo BMX Racing Bike!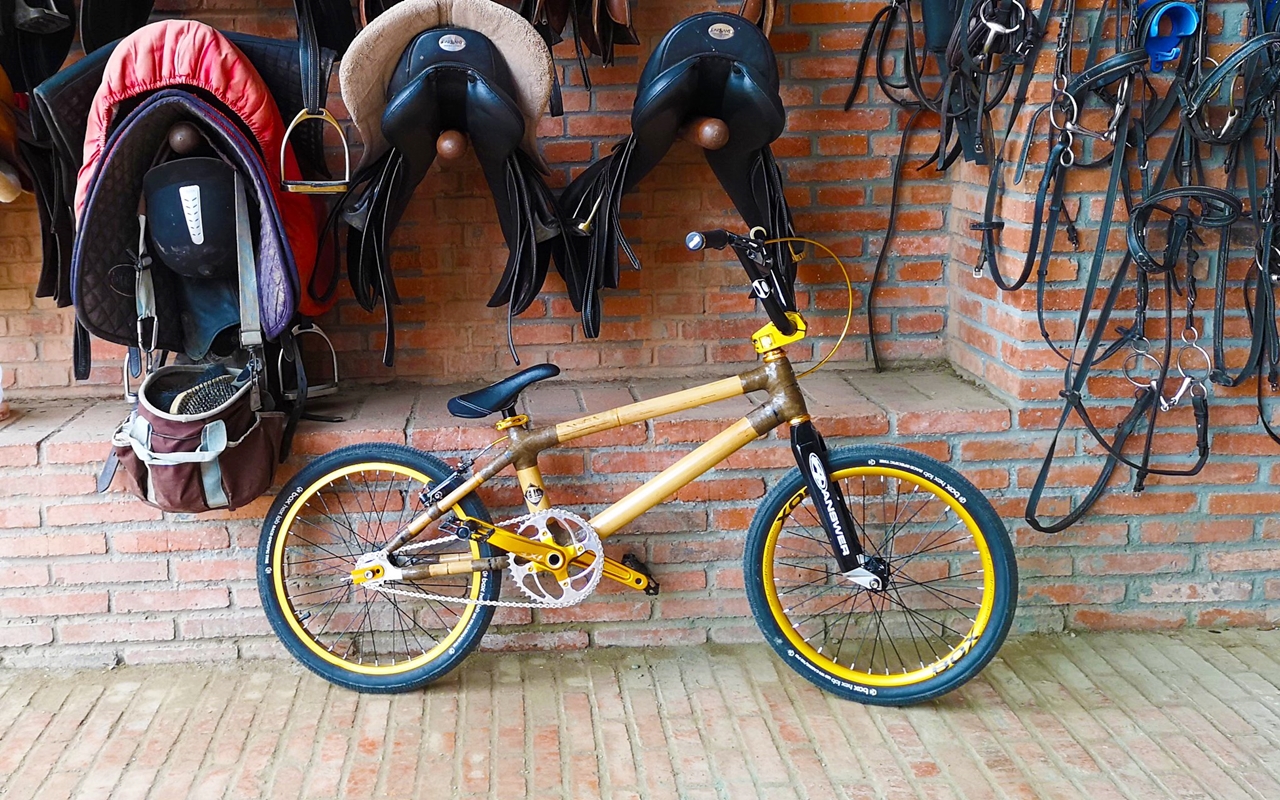 Simple Bikes and Tuah BMX did a sick collaboration on a bamboo BMX racing bike called BMX Tuah. The frame is engineered for performance, aesthetics and high performance. It's also shock-absorbent and lightweight.
The frame is constructed from the strongest bamboo (Tonkin) for the frame and a mixture of fibre (Carbon and Hemp) for the joints.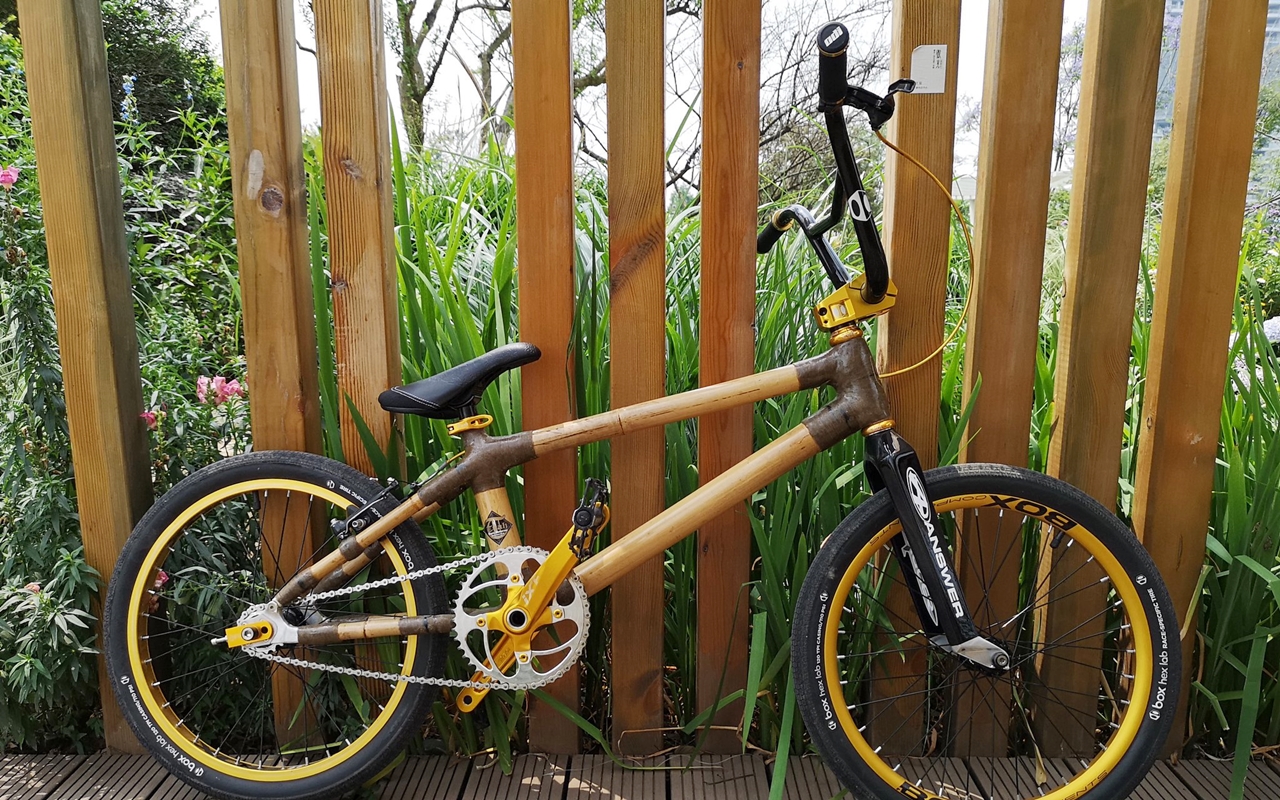 Tonkin bamboo has the highest density of fibres, giving it strength and flexibility. It grows consistently straight and the bamboo nodes are well-spaced. These properties below make it stand out as a qualified material for making a bamboo bike:
Metal-like strength and durability
Eco-friendly and natural material
Shock absorbent for good suspension
Light-weight and easy to transport
Both carbon and hemp fibres are the preferred materials for the joints as they are:
Highly mouldable insulation materials
Industrial grade proven strong and durable
Highly tolerant of temperature changes and chemicals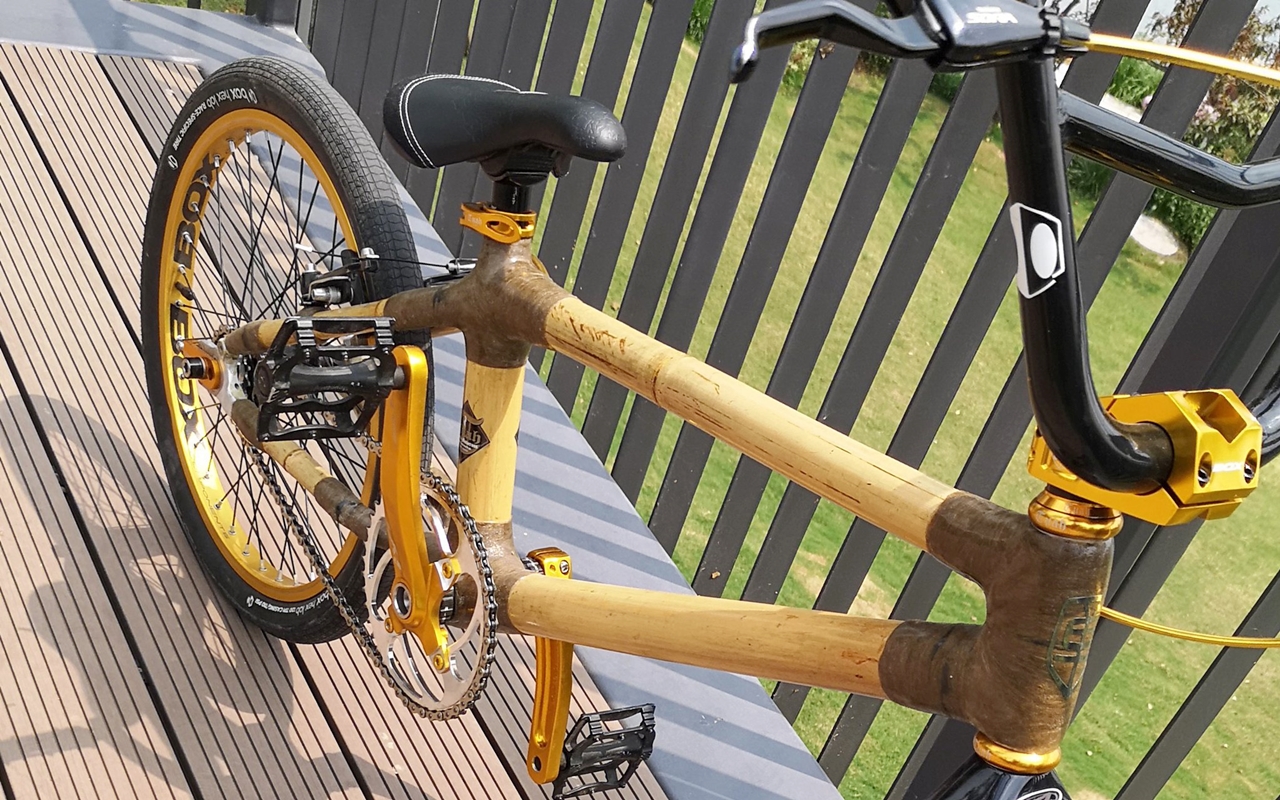 BMX Tuah is available as a complete bike and it's loaded with some high quality parts.
SPECS:
ONXY Rear and Front Hub
BOX Tires & Gold Rims
BOX Brake Cables
BOX Stem, Handlebars & Grip
Answer Carbon Fibre Fork
RENNEN USA Speed Cog & Chain Ring
TUAH Gold Headset, Seatpost & Chain Tensioner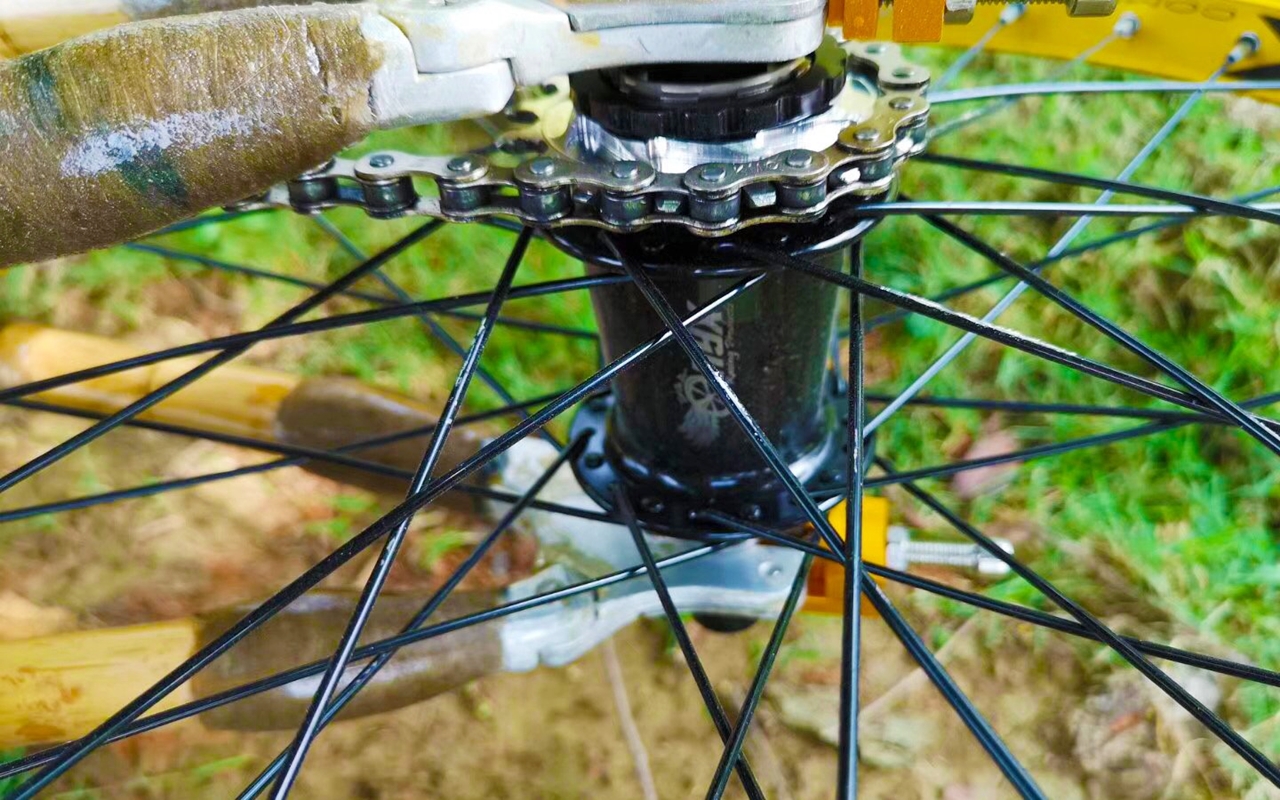 Find out more about how Simple Bikes manufactures their Eco-friendly bamboo frames on Simple.Bike