Total BMX "Killabee" K2 Frames (@TotalBMXcom)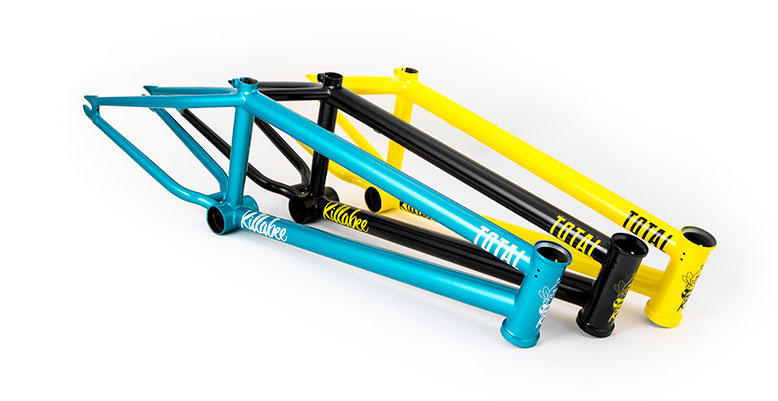 The crew at Total BMX has some nice colors and decals for their new Killabee K2 frame. The K2 is the latest version of 3 times X games Gold medalist Kyle Baldock's signature frame and features some updates from his previous models.
Some of the updates includes a shorter rear end 12.75" slammed length…DAYUM THAT's SHORT!!! The Dropout internal faces CNC machined with Integrated chain tensioners. The Bottom bracket height is slightly lower to increase stability. The downtube is tapered to increase Headtube junction strength. The standover height is increased "but with the lower BB height the seat will be the same height so it will ride the same as the K1 for seat position but it will appear a little taller to the eye."
The Killabee K2 comes in three fresh colorways; Black ED, Pollen Yellow and Teal.
The K2 also comes in an extra short size of 19.75" length, making it one of if not the shortest wheel base for a regular sized BMX.
Peep the Specs:
• Head angle -75.5
• Stand over height 7.63″ (measured from centre of BB- Centre of Top tube)
• Mid BB 11.62″ height (Heat treated)
• Rear length 12.75″ slammed-13.1″ (short and responsive)
• Tapered Downtube/ seat tube/ seat stays/ chain stays
• Offset tubing thickness, thicker in the areas of high stress
• Integrated Head tube (Heat Treated)
• Removable brake lugs and tabs
• 6mm thick Heat treated dropouts with interanl face CNC detail and integrated chain tensioners
• Laser cut stay bridge with Total Logo
• Highest quality materials used throughout
• TT lengths 19.75/ 20.4/ 20.7/ 21″
• (1) years warranty (Check website for full details)
• Colours: Black ED, Teal , Pollen Yellow.

Chase Bicycles RSP 4.0 BMX Racing Frame IS HERE
It was recently announced that the Chase RSP 4.0 BMX racing frame is now available! This is the 4th update to an already amazing racing frame. The RSP 4.0 features Olympic and World Championship geometry that Chase Pro Riders Connor Fields and Joris Daudet have been winning on for years. The frame also features triple butted tubing that keeps the weight down and the strength at an Elite level. The Aero Seat Post/Clamp system and the internal brake cable give the RSP 4.0 a clean, factory look. It also has some nice new graphics and colors.
"With the addition of new technical advancements on the Expert XL and larger size frames. These include a new enclosed dropouts with integrated 10mm (3/8″) chain tensioner system, a 1-1/8″-1.5″ tapered head tube, a press Fit BB86 Bottom Bracket, and the RSP 4.0 has been specifically designed to work with 120mm Disc brakes or traditional V brakes, with the optional ELEVN Disc Brake adaptor and 120mm Disc. For the RSP 4.0, we are excited to offer 2 new frames sizes – XXXL and Expert Cruiser. Also, the RSP 4.0 Frames are delivered to you with the 27.2 Aero Seat Post and Seat Post clamp and no additional cost!" ~Chase Bicycles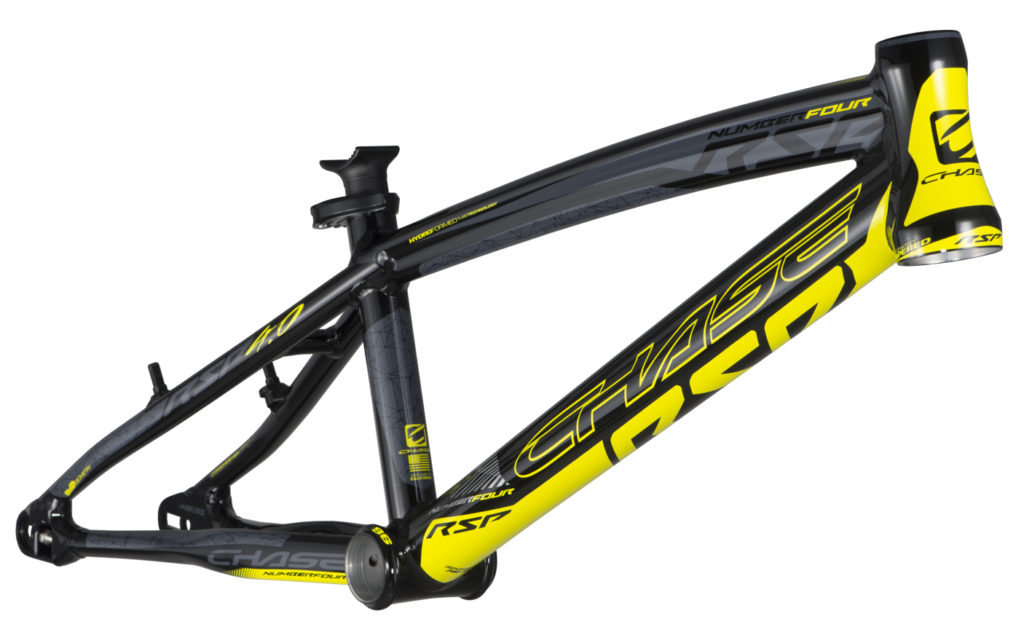 The Mini, Junior, and Expert sized frames are 200 grams lighter than the RSP 3.0 and also include the 25.4 Aero Seat Post and Seat Clamp. These frames also feature a traditional Euro BB, Open Drop out design, and a standard 1-1/8″ intergraded headtube.

For more details visit ChaseBicycles.com
Polygon Bikes, Razor Elite BMX Racing Complete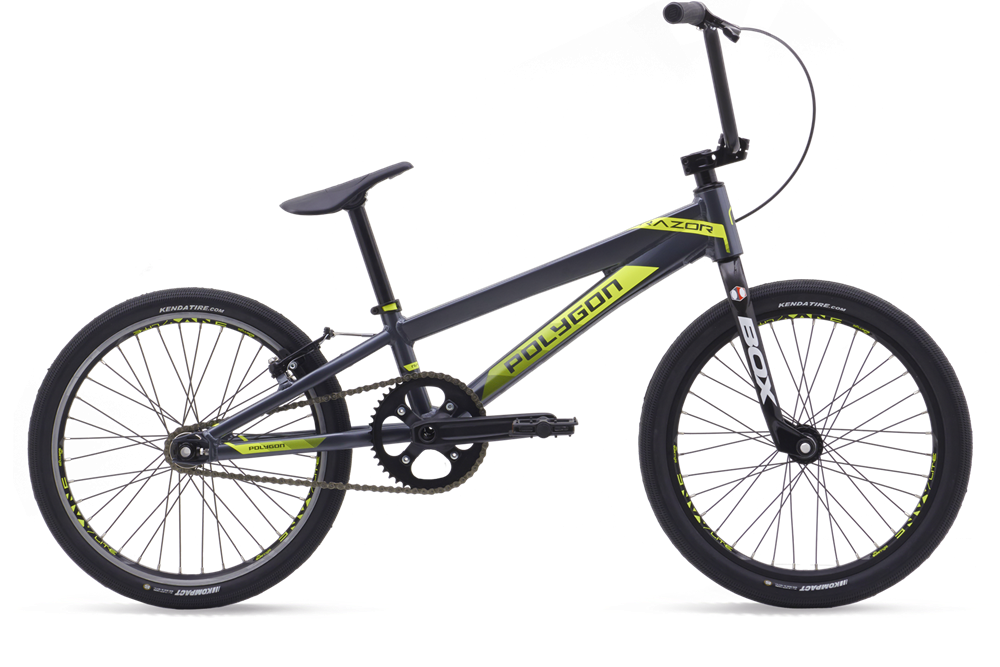 Polygon Bikes is another manufacturer out of Indonesia that has a BMX racing complete available called Razor Elite. The bike comes in a charcol grey/yellow colorway which looks pretty nice. It also comes with a few nice parts like the Sun Envy wheels, Kenda tires and Box forks.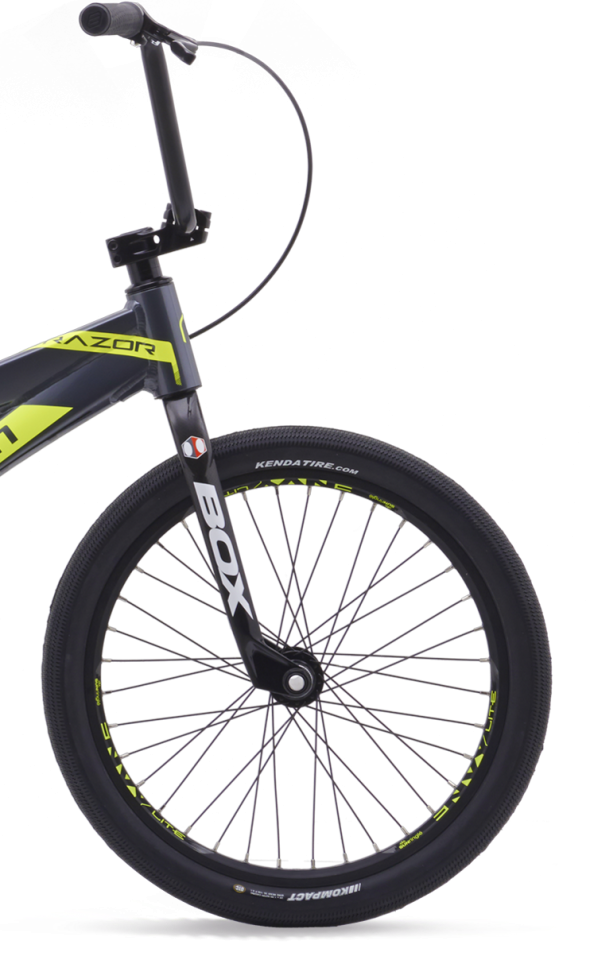 Press Release:
"Polygon Razor Elite is a BMX bike designed with acceleration and high speed, suitable for professional BMX cyclists and hobbyists. Designed with AL6 alloy alloy frames that are very light and responsive and with carbon BOX forks. Razor is available for frame size Pro and Pro XL to accommodate and adjust the height of drivers to compete in local competitions or UCI standard events" ~Polygon Bikes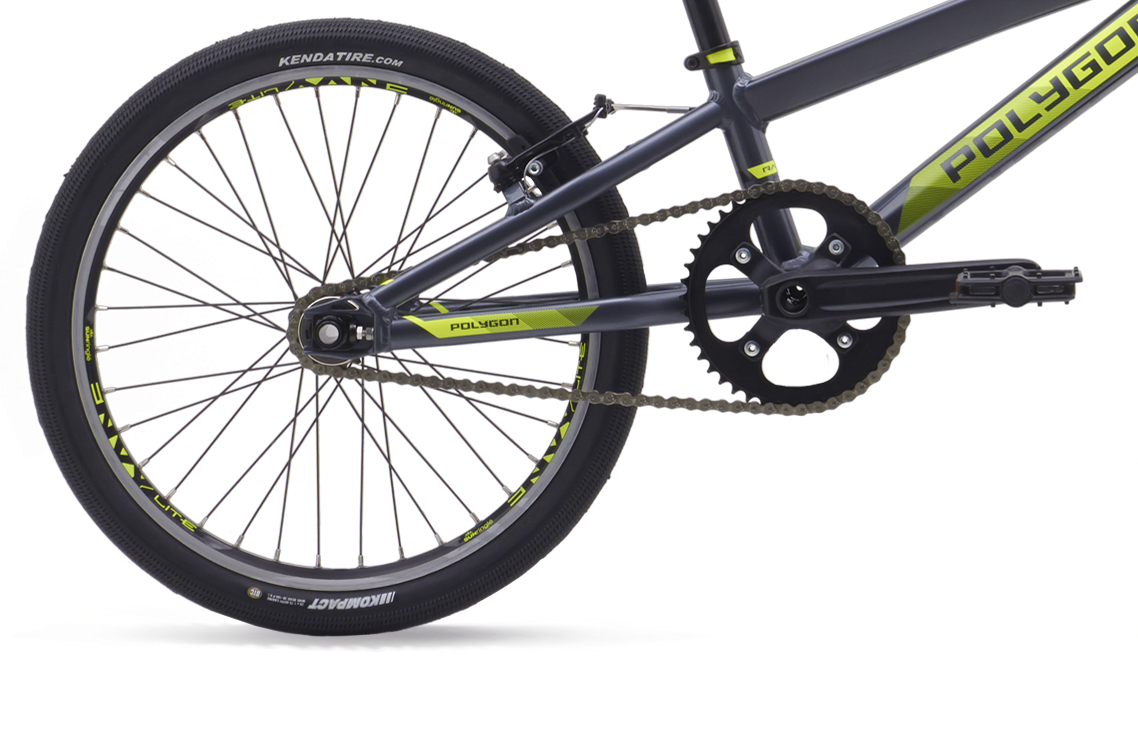 For more info, visit PolygonBike.com
United Bike: Ryker Pro BMX Complete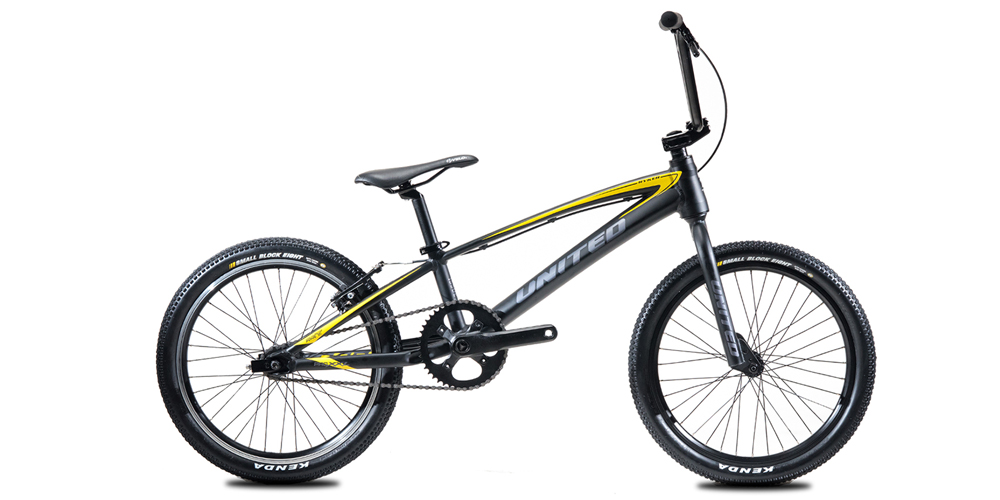 The Ryker Pro is probably a BMX Racing bike you've never heard of. It's made by one of the largest bicycle manufacturers in Indonesia, United Bike. There isn't much information about this bike other than the specs and the description given by the website but from the looks of the photo the bike looks solid.
"Raise your game with our critically acclaimed pro-racing BMX bike, Ryker.
Professionaly tested and approved by pro-riders, Ryker serves the perfect combination of strength, speed, and perfect handling. Strongly recommended for your competitive spirit."
| | |
| --- | --- |
| FRAME | ALLOY HYDRO FORMING |
| FORK | UNITED Chromoly |
| HANDLE BAR | UNITED Chromoly |
| HUB | NOVATEC w/ 16T Cassette Sprocket |
| SADDLE | UNITED Saddle |
| TIRES | KENDA Small Block Eight 20″ x 1.75″ |
We did find a little footage of the Ryker in action on Youtube
Find more info visit Unitedbike.com