Illustrator Lance Tooks At The Black Comic Book Festival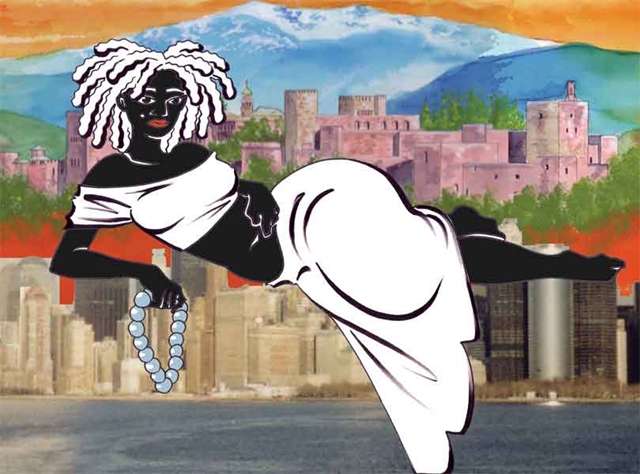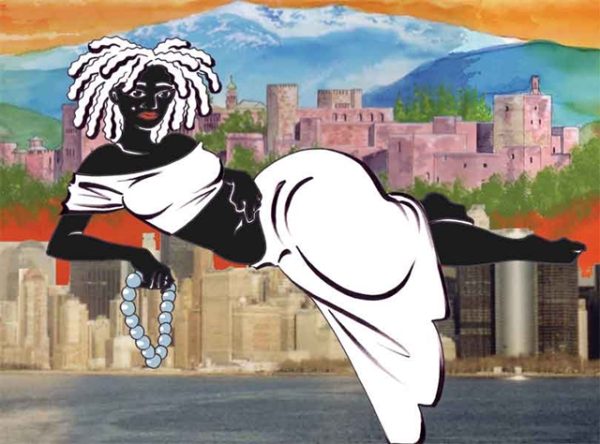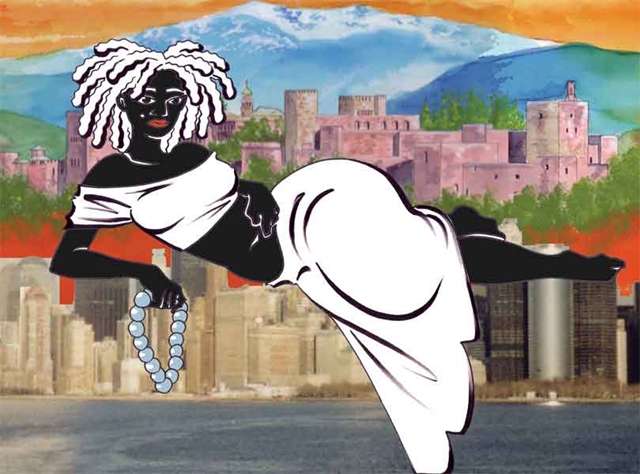 Super talented artist/illustrator Lance Tooks had a booth setup to support the Black Comic Book Festival at The Schomburg Center in Harlem. I got to do a quick interview with him about the may projects that he had on display.

Below is more info on Lance Tooks:
Lance Tooks has been drawing all his life. A former assistant editor at Marvel Comics, his artwork has since appeared in more than 100 television commercials, films and music videos. He has self-published the comic books "Danger Funnies" (co-published with Cry For Dawn), Divided by Infinity and Muthafucka. He also illustrated The Black Panthers for Beginners, written by Herb Boyd. He has contributed to a Hurricane Katrina benefit comic, as well as to the Graphic Classics line of books, adapting the works of Edgar Allan Poe, Mark Twain, Robert Louis Stevenson and Ambrose Bierce.
Totally Rad Illustration by Jay Reed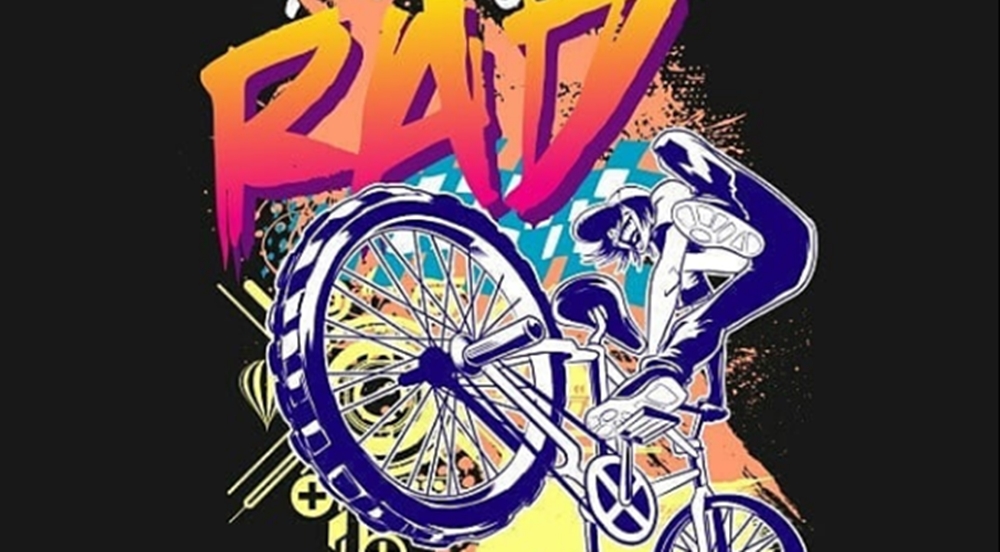 One of our favorite Designer/illustrators Jay Reed recently dropped a dope BMX inspired illustration called "Totally Rad" on his IG page!. It's a modern day take on the classic RAD movie poster. Jay Kept the font similar to the original but this time he has a kid doing a tail whip with some cool graphics in the background.
This joint had us hyped!! Hopefully Jay will be doing more dope BMX pieces! You can follow his IG below
Young Heroes: Unlimited "Black Lightning" Illustration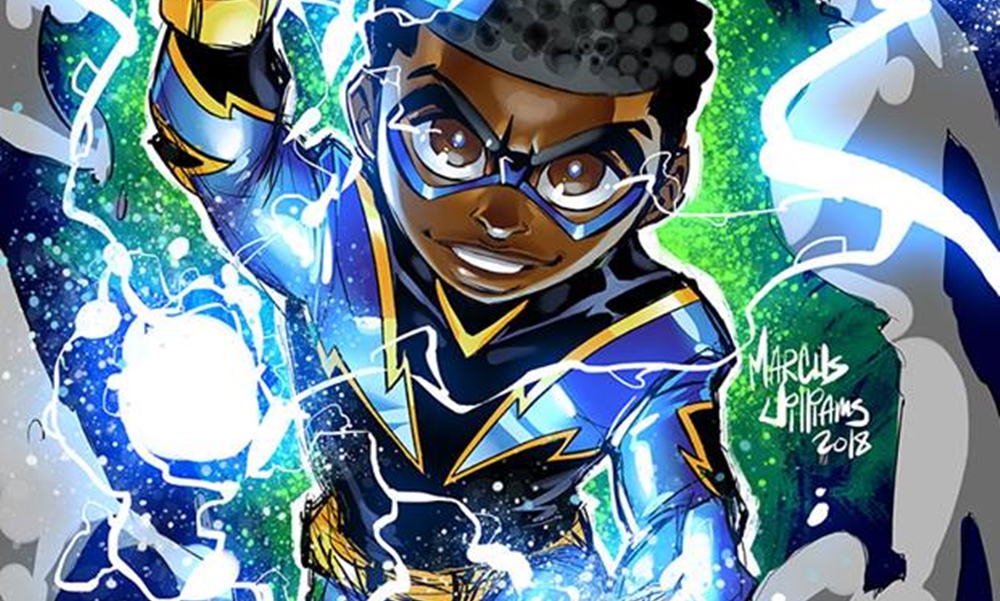 Super talented artist/illustrator Marcus Williams is non stop with his creative pieces. In the middle of his busy schedule he managed to craft this awesome illustration of a young Black Lightning for his Young Heroes Unlimited series. He did this one in celebration of the new Black Lightning TV series which recently premiered on the CW Network
Young Heroes Unlimited was created by Marcus as a way to showcase "strong young melanated heroes" In a world where representation of them is non-existent. This particular Young Hero is one of those rare occasions where they actually are showcasing one of the few older existing melanated hero 😉 .
Marcus's work on this Young Heroes: Unlimited "Black Lightning" is ridiculously awesome and we can't wait to see more from this series.
Be sure to follow the Young Heroes Unlimited Facebook Page to see more awesome images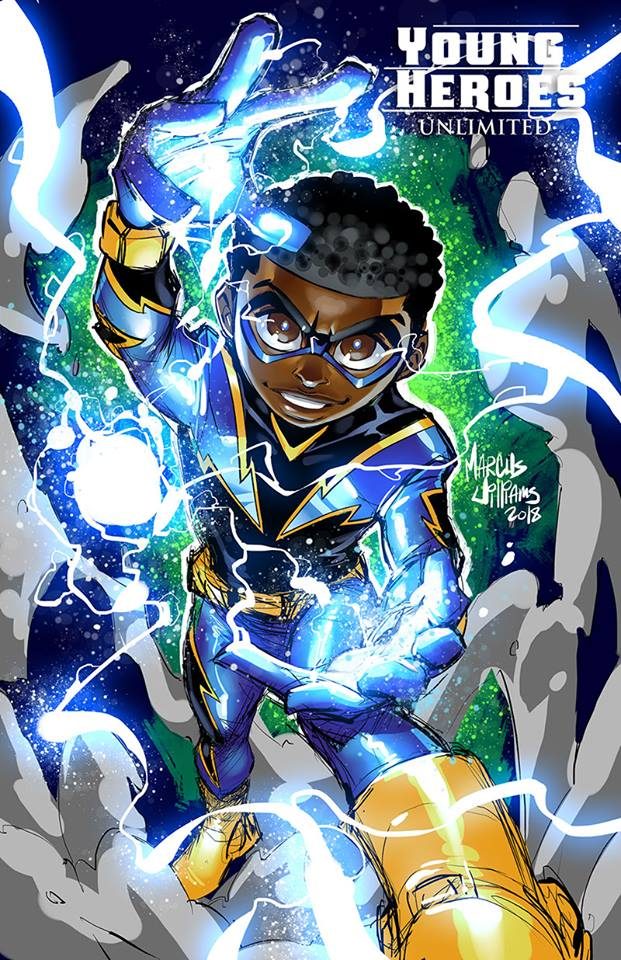 "The Search for Sadiqah" Cover Art By Marcus Williams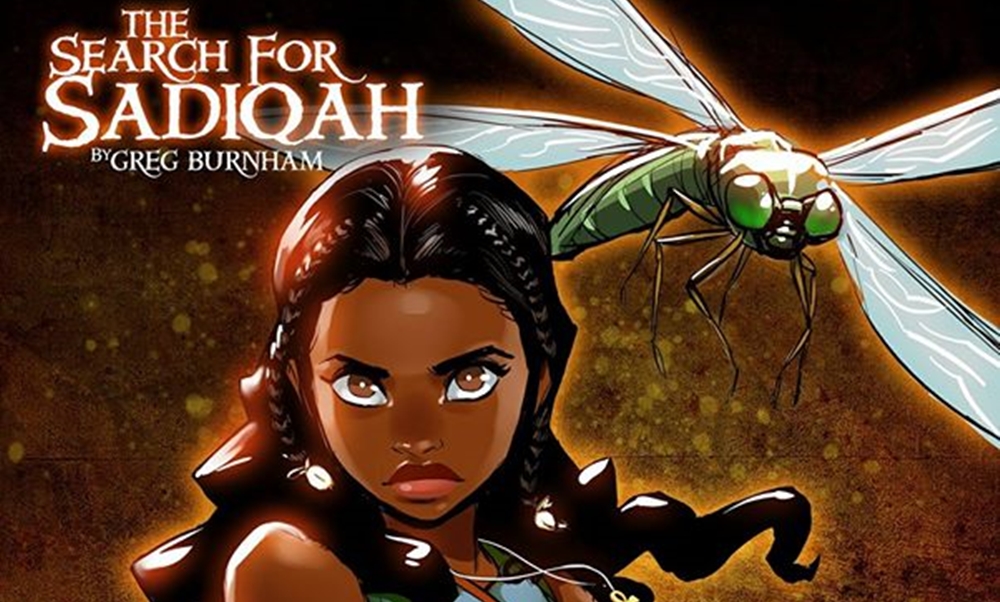 The creators of popular Tuskegee Heirs comic book series, Marcus Williams and Greg Burnham have collaborated on new series. This one is called "The Search For Sadiqah" and it was created by Greg. The artwork is done by Marcus and it looks incredible!!
Below is brief description About "The Search for Sadiqah":
"Year 1921–After her home and family are devastated in race riots, 13 year old Sadiqah is forced to flee Oklahoma and head west into the unknown. Little does she know, she's carrying an item so valuable, that adversaries will chase her to the ends of the earth to claim it. Accompanied by a most unlikely guide, Sadiqah will face many obstacles, make new friends, and a few enemies on her quest for the truth."
We're digging the concept of this series and of course we're loving the art. Follow Greg's "The Search For Sadiqah" Facebook Fan Page for the latest updates.