We've been seeing photos of these kicks with branding by legendary HipHop Group Brand Nubian all over Facebook and had to share it here. Athletic footwear brand Triple Threat USA added Brand Nubian to the first volume of their HipHop Series sneakers. The series is a collection of sneakers featuring branding of legendary HipHop groups and emcees.
The Brand Nubian kicks come in a brown colorway with "One For All" and a peace sign hand printed on the inside of the upper and "Brand Nubian" with another peace sign hand printed on the outer side of the upper. The the lace guard and back of the sneakers include the border artwork which was featured on their debut album, "One For All". The sneakers also come in a dope collectible shoe box!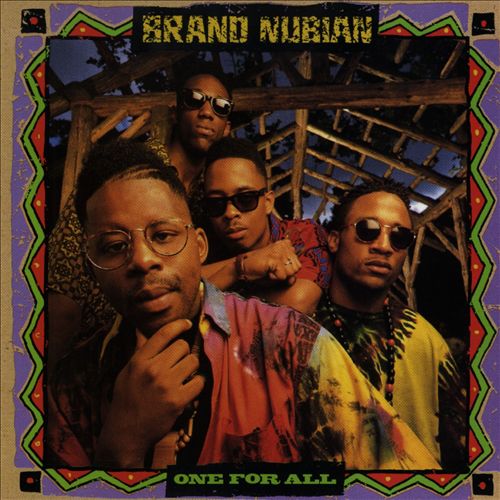 What also makes the TRPL Threat sneakers special is if you look closely at the toe area of the mid sole there's a fist holding a mic and "HipHop" printed on it. The sole of the kicks also has the fist holding the mic as its pattern with the TRPL Threat branding there as well. We're loving all the attention to detail on these kicks. There's also Brand Nubian branded socks to go with the kicks, that's wassup!!
The Brand Nubian sneakers and many other legendary HipHop branded kicks are available on TRPLThreat.com. THIS IS HIPHOP!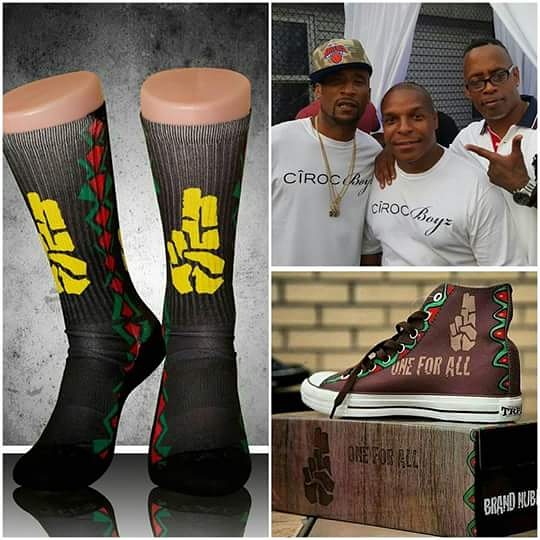 About TRPL Threat:
"T.R.P.L. Threat believes that the over-prices sneakers are at the root of many avoidable problems. if only the youth had footwear options that didn't break the budget and were still fashionable.T.R.P.L. Threat is not just a shoe brand its a movement, a culture and a lifestyle.
We believe that the youth being the future will soon understand what little this means in their life and make smart choices"