Huston based Bike Shop. ORP BMX and Sixxer Cycles have started a movement of super oversized 36 inch wheel BMX bikes. Sixxer Cycles is the brand making these beast and they are super dope. We found out about the big bikes when we spotted Huston rapper Slim Thug with one online.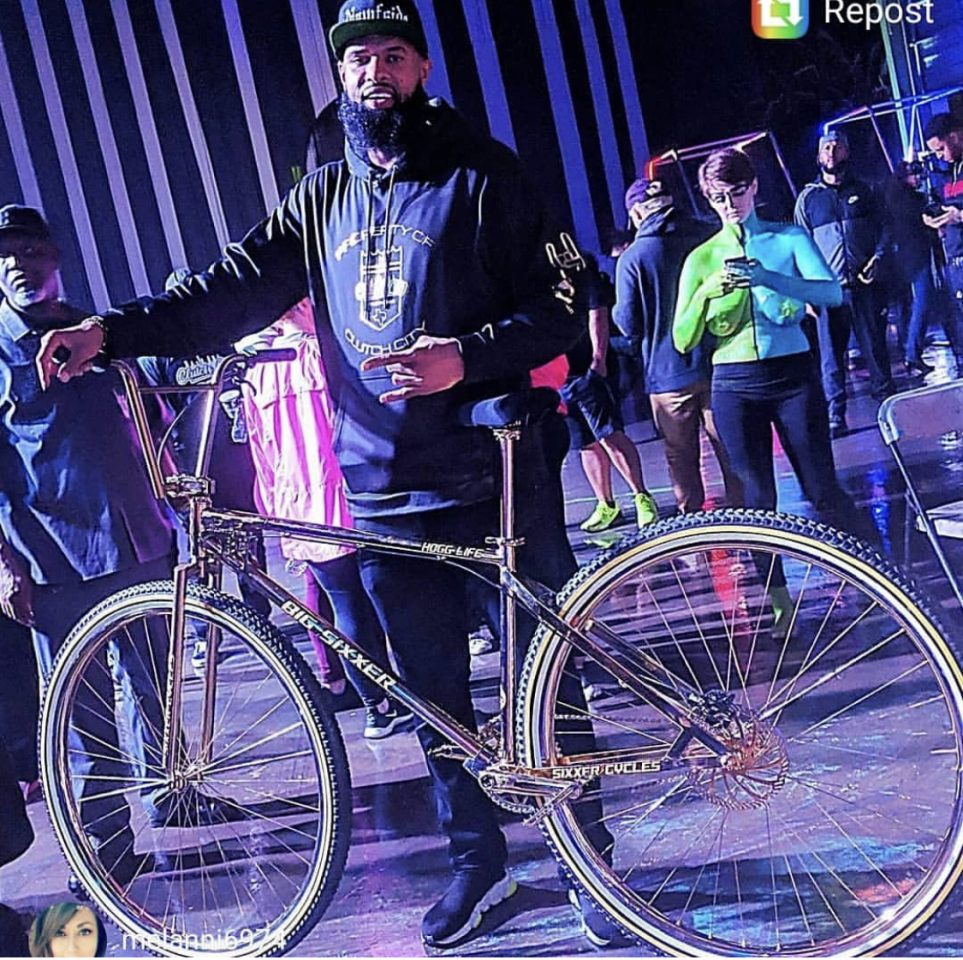 Then we started searching for more and found this huge, custom, retro inspired GT "performance" 😉 36″ on BMXMuseum and was blown away.
Huge GT Performer inpsired Sixxer

Bill "Cru Jones" Allen on a 36″ GT inspired Sixxer
The Sixxer Cycle frames are Handmade in Houston Texas mainly for people who are 6'2′-7 feet tall. The bikes are Built with 36″wheels and racing parts. They also make custom Titanium Forks and Titanium handlebars for the bikes. They are available in any color upon request.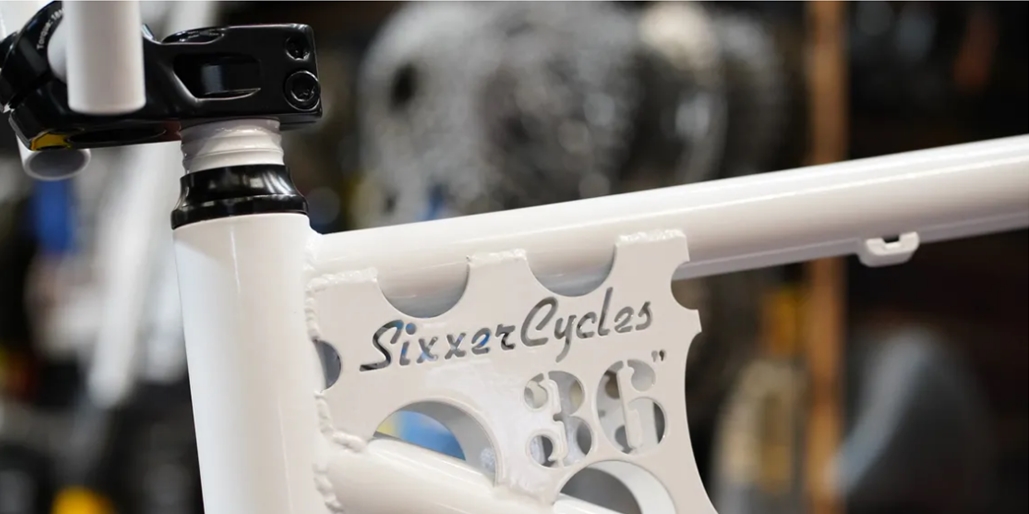 Follow ORPBMX on instagram to keep up with the latest on the Sixxer 36″ BMX movement!
Check out the Sixxer, SE Quadangle inspired custom 36″
Slim Thug and the squad representing on those huge 36's