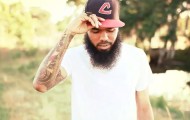 Another Visual from Stalley of his Lincoln Way Nights Mixtape!
Stalley's Lincoln Way Nights mixtape has been remastered and is being released via SMC/Fontana on Nov. 1, 2011, that's gonna be dope 4sho! The video was shot by BMike (2-Cent Films), dude did some good work on this one.
Follow Stalley on TWITTER.