The song and video for "Bullshit" is on some different ish! Peep the description via Antobot's vimeo page:
This video is where art, religion, and space collide. We (Nahjee Ramba & Real J Wallace) GRO tired of Earth's Gravity and oppression, so we take the principles that defy physics and pack them up with other essential belongings. We then leave the planet and settle in another dimension to start a new civilization and look at a new sky, where new ideas can be birthed.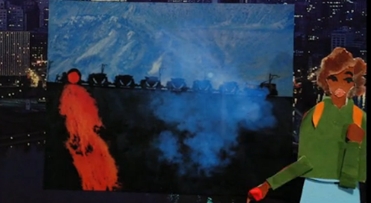 I know it must have too days for Antonia Clarke to edit this video, there's a lotta things going on in it. The beat is produced by GODlee Barnes (Blu).