New Argonaut Resin (@ArgonautResins) "Tuttz" Custom Pieces By Adam Pratt #Toys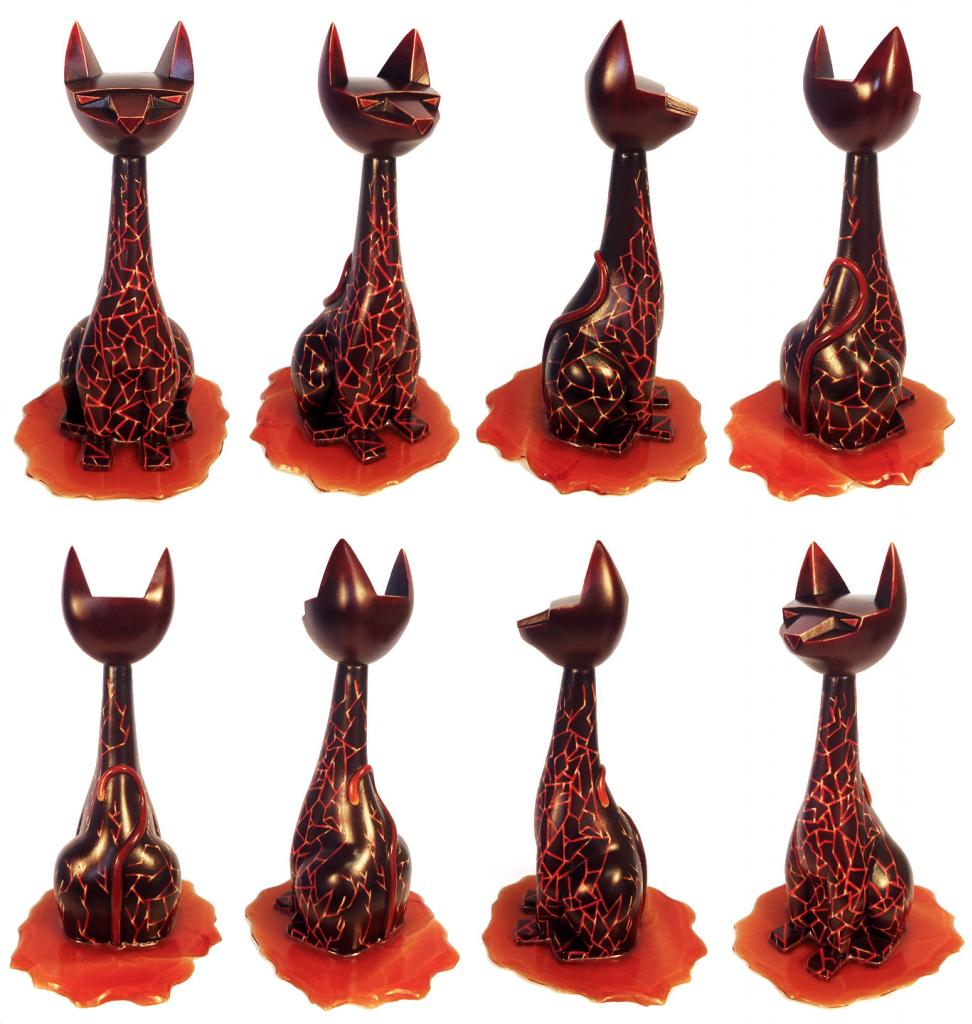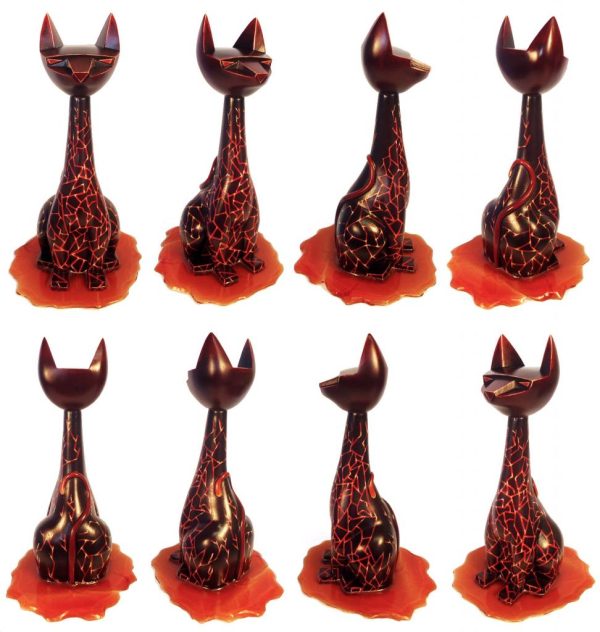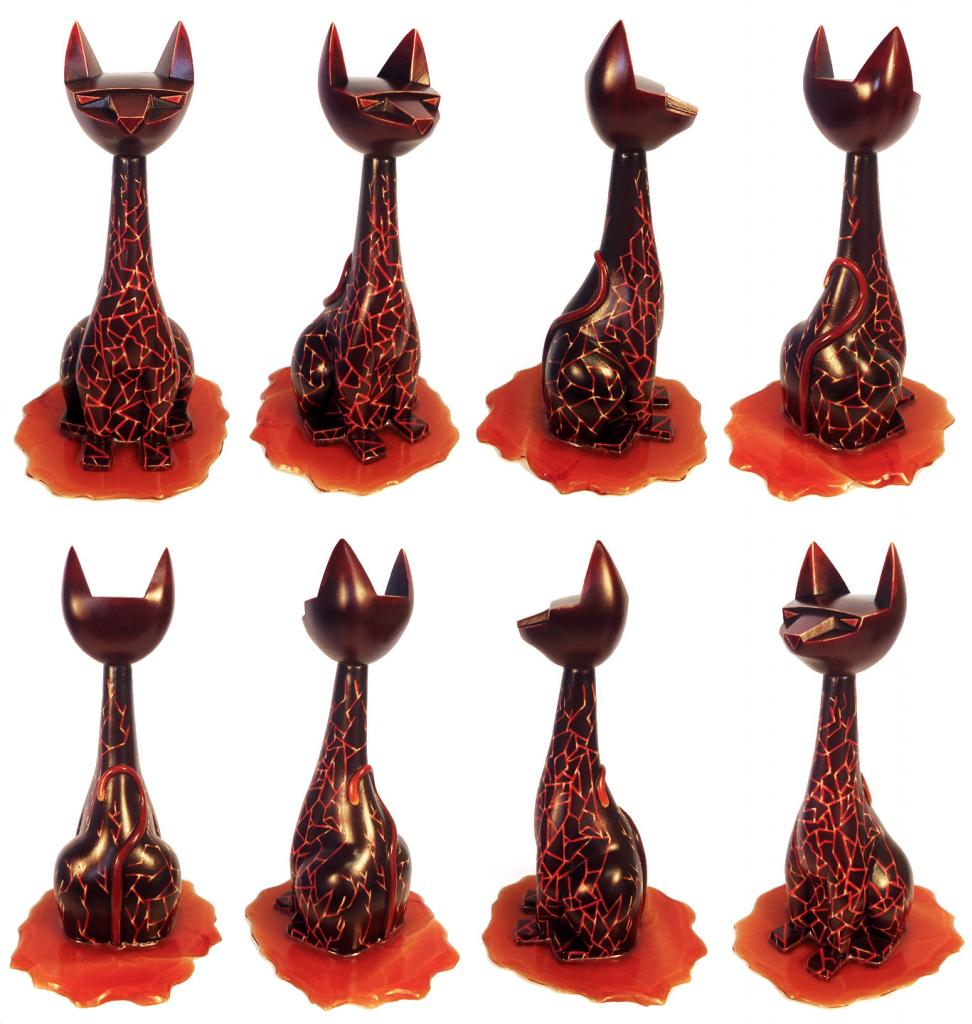 Eric Diaz has been on his grind with his Tuttz resin pieces this year and I just found out about 3 new dope Tuttz customs that are about to be release May 14th! Eric will be releasing some 8″ Tuttz customs and Tuttz Mini customs in his online store by artist Adam Pratt, who has also signed on to be part of Argonaut Resins new creative team!!! First is the one that's shown above, it's called "Sekhmet Rising" which is an 8″ Tuttz with a cracked design that sits in a bed of clear tint orange lava colored resin. Next is a 8″ Tuttz called "Armored Golem MK.1 Battlefield Cat" which features worn metal paint work that gives it that battle damaged look and feel, pretty dope!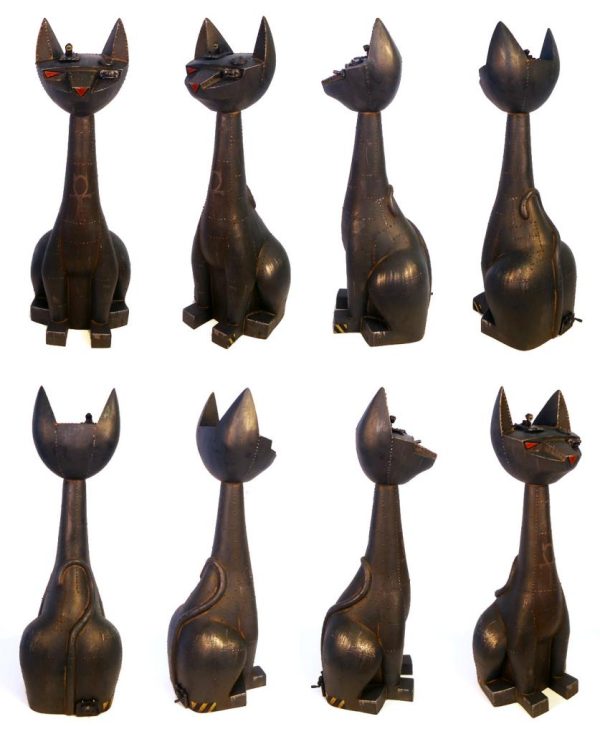 Now this one is my favorites, it's an all new set of the "Tuttz Begining's" figures with a tomb set #3 and set #4 which come with Egyptian worker figures that are very different from the previous two versions that were released. Each set will come with micro workers, loose scaffolding and a bag of sand so you can arrange the diorama any way they want, these joints are really dope!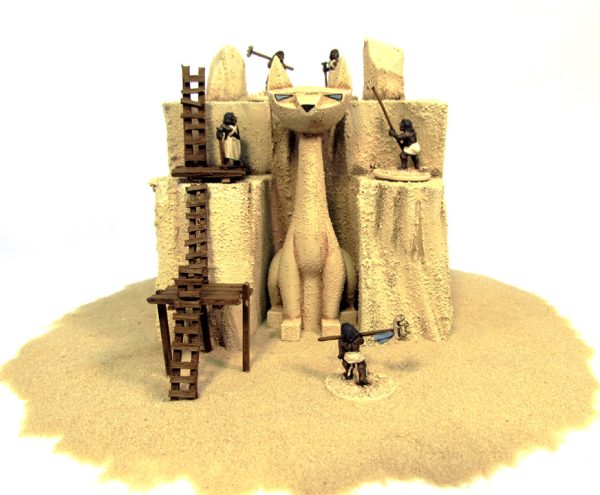 You can check them all out May 14 at 10pm on argonautresins.bigcartel.com

Buddeng, The Hypebeast Buddah by Yama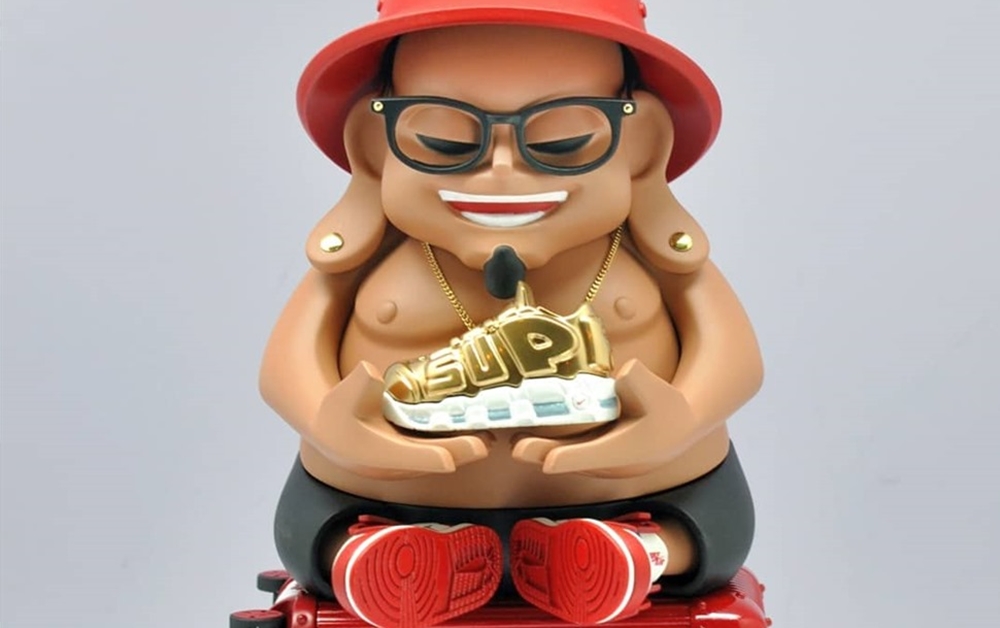 Korean artist Yama is set to debut his dope, new Buddeng project at Shanghai Toy Show with pre-orders available. Imagine a deity of the Hypebeast world. Who would it be? No not Kanye but a super hip Buddah sporting some fresh gear and accessories by Nike and Supreme of course 😉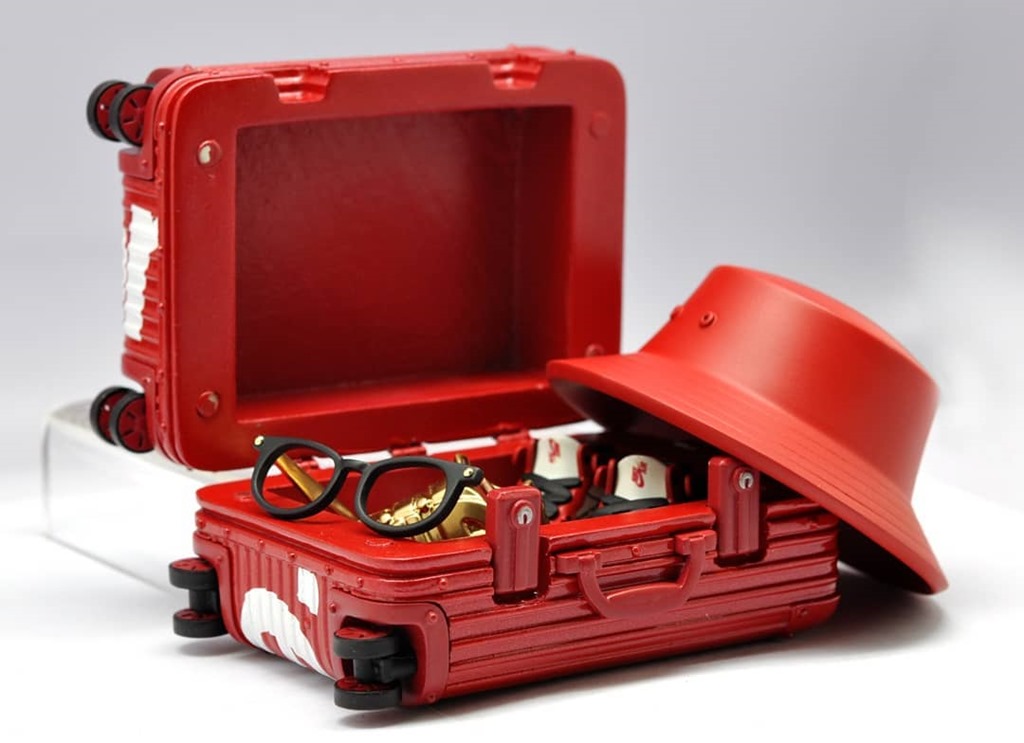 Yama's attention to details on this street-wear inspired figure are top notch! Buddeng is rocking Jordan 1 Off Whites, a red Kangol style hat and black-rimmed gazzelle glasses. He's also sitting on top of a Supreme branded suitcase. In his hands is a stone gold edition Supreme sneaker which is featured on the stone gold variant figure.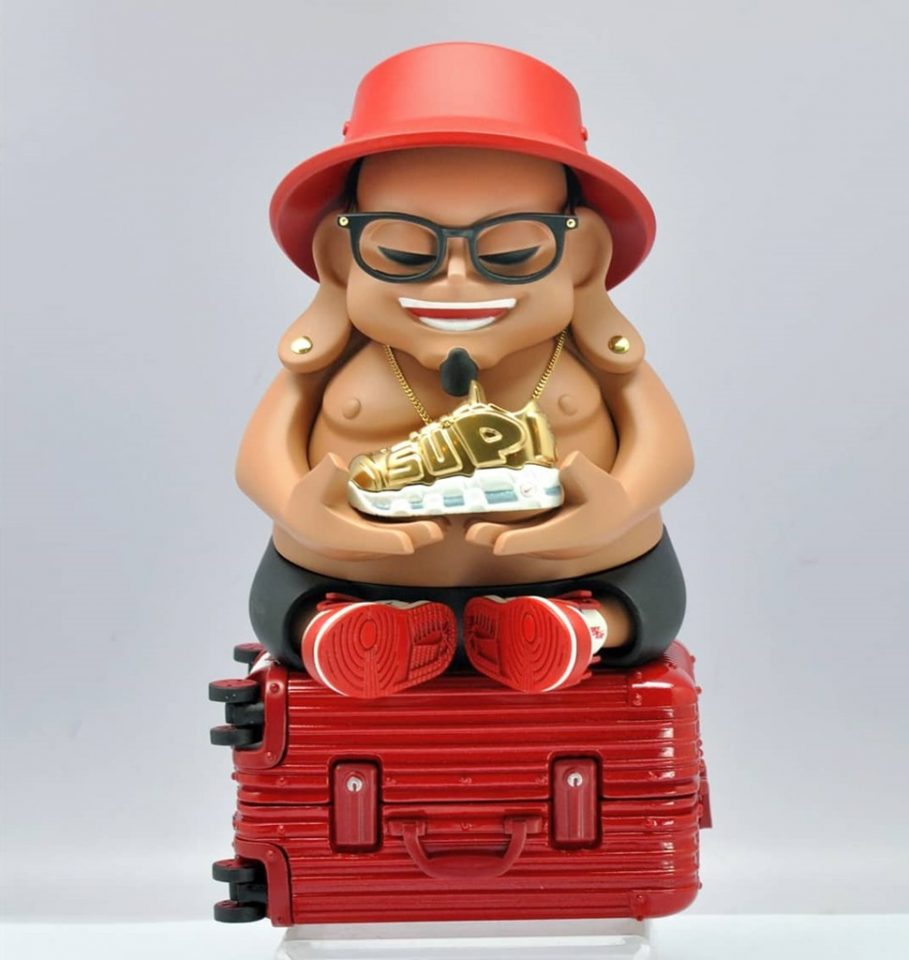 Follow Yama via his IG: @a.k.a_yama to find out how you can add this awesome toy to your collection!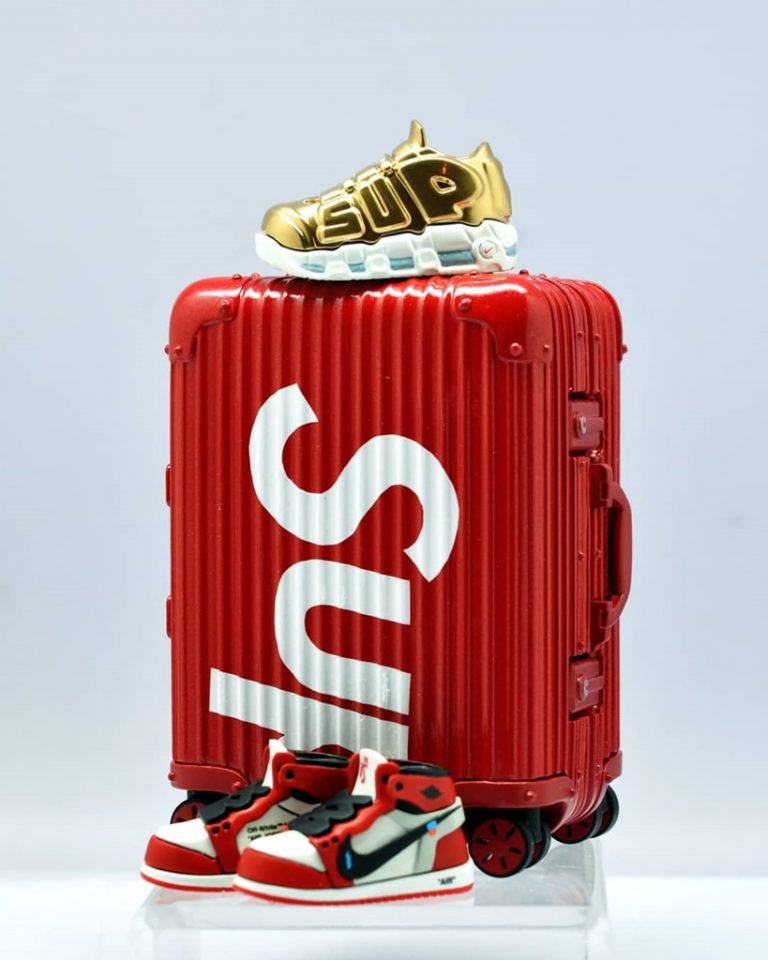 Kool Keith x Concrete Jungle – STEEL Flowers collectible Figure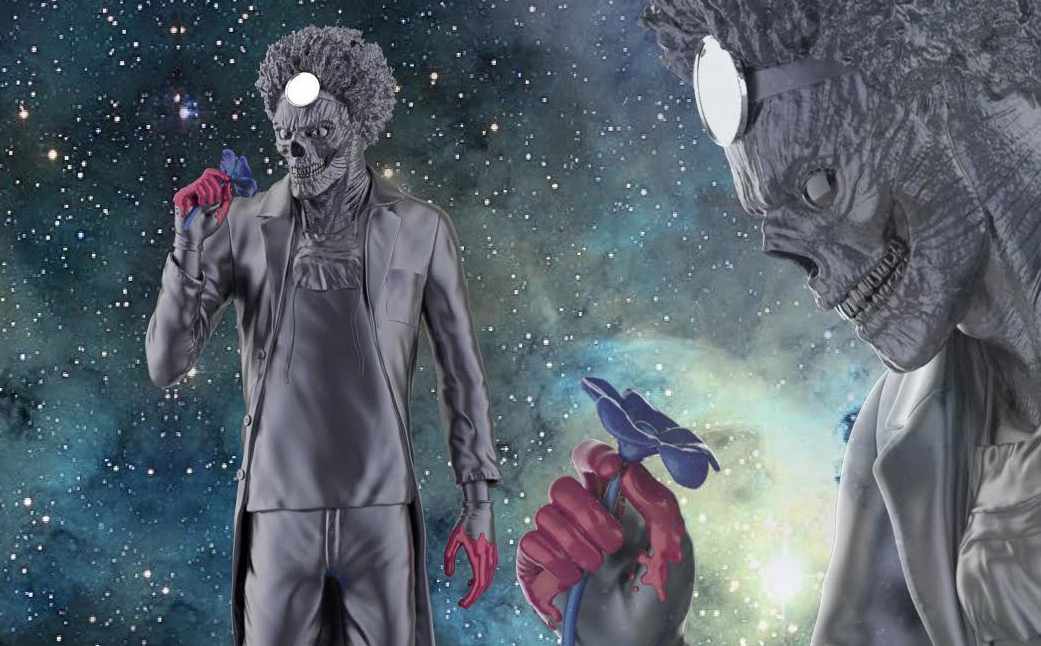 Legendary emcee, Kool Keith of Ultramagnetic gets his Dr Octagon alter ego sculpted into a new colorway. This version of the resin art figure is called "Steel Flowers".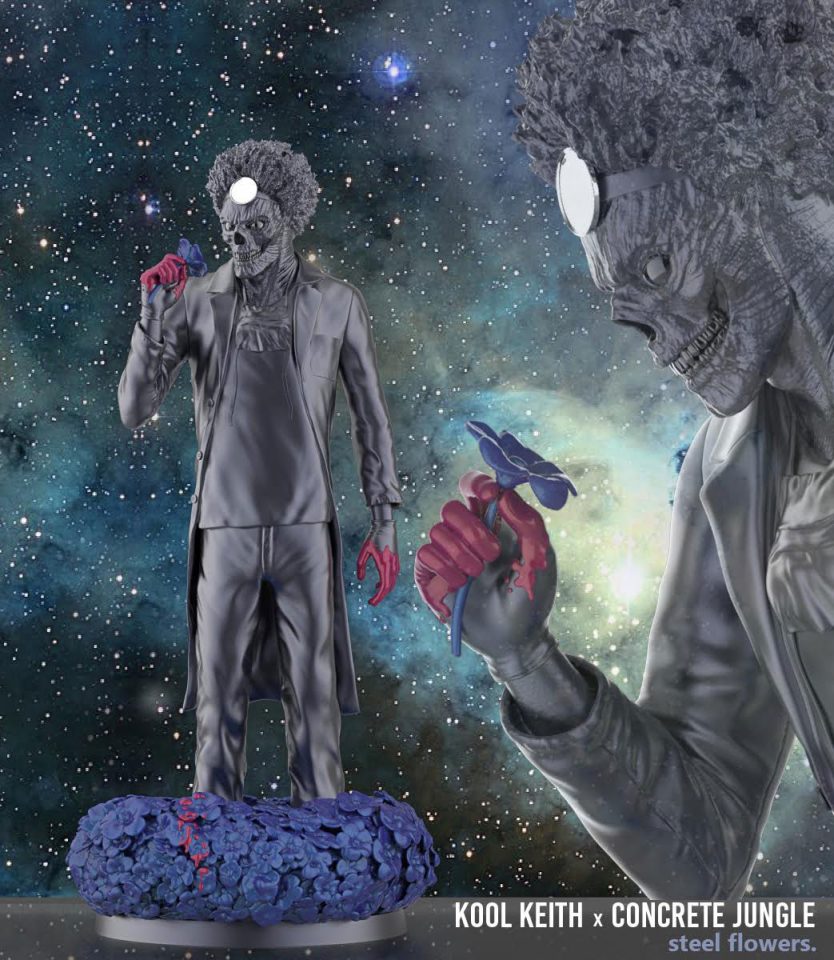 Steven Cartoccio of Concrete Jungle Studios recently put the Steel Flowers sculpture up for pre-order. This specific grey/blue colorway is only limited to 50 pieces. You already know these are gonna sell like hot cakes so click HERE to get this piece added to your HipHop Toy collection. 😉 Steel flowers ships in June, 2019.
TAPEWORM! ..Get It? By DMS!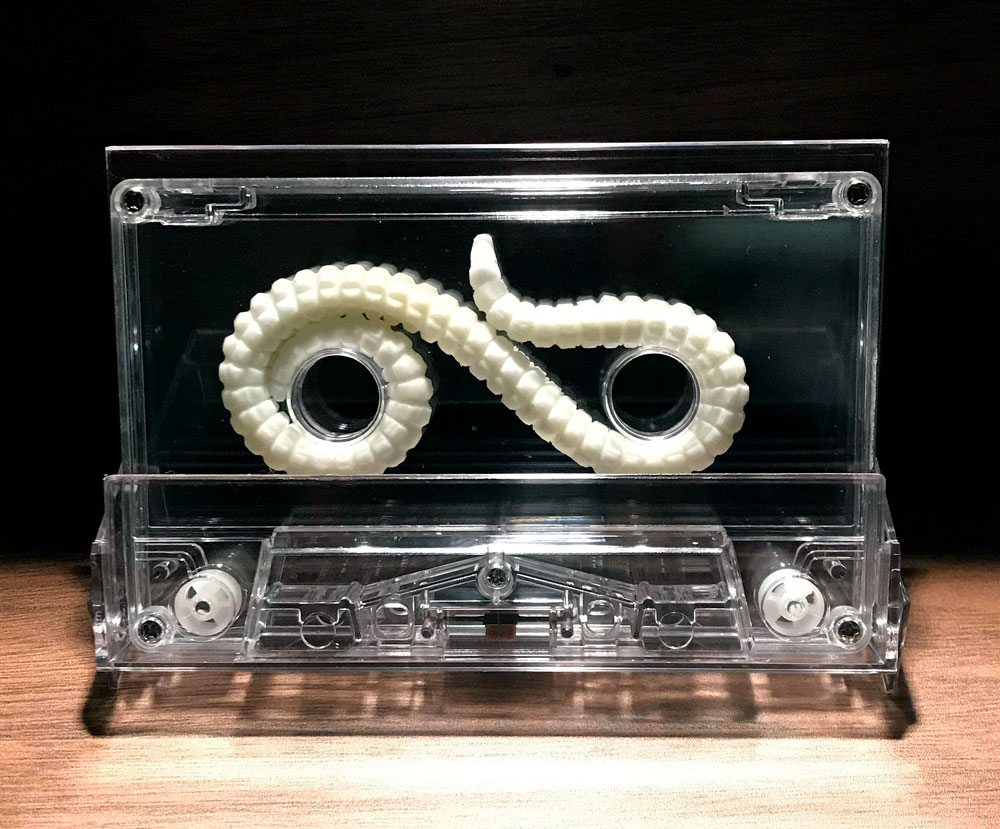 DMS Designer Toys recently released this hella dope TAPEWORM toy. It's a simple yet very creative white polyurethane resin cast Tapeworm, in the signature DMS 'Anomaly' style, inside a clear cassette shell. This is dope for so many reasons especially for those who remember what a cassette tape was lol! The toys comes with a clear protective cassette case that is also used as a display stand. It also comes with a signed and numbered inlay card. Only 20 pieces were available when TAPEWORM came out and you guess it, It's sold out 🙁 But give DMS a visit and see if you can convince him t to make another run of these.