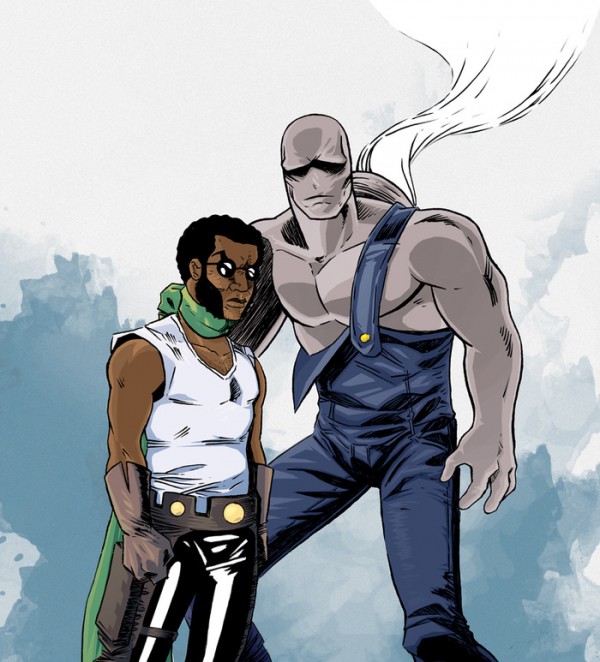 Illustrator/Cartoonist Devon Purkiss setup a Kickstarter for his latest comic The Cowboy and the Goliath Book 2. It's a cool new take on the Wild West and according to Devon…
The Cowboy and the Goliath (TCatG, for short) is an epic tale inspired by the wild west of yore. The story is in part a picaresque adventure, that combines my love of traditional comic-book style super-heroics with my love of Westerns, video games and anime.
TCatG stars a grouchy Cowboy that isn't big on small talk. He's got a short fuse, and can be extremely headstrong. The Cowboy shares the spotlight with "The Goliath". Part man part locomotive, The Goliath is friendly, talkative and lighthearted. The two unlikely "heroes" have a chance encounter and hijinks ensue!
The artwork of this self published comic is great too, can't have a good story without good art, below is penciled art from book two!!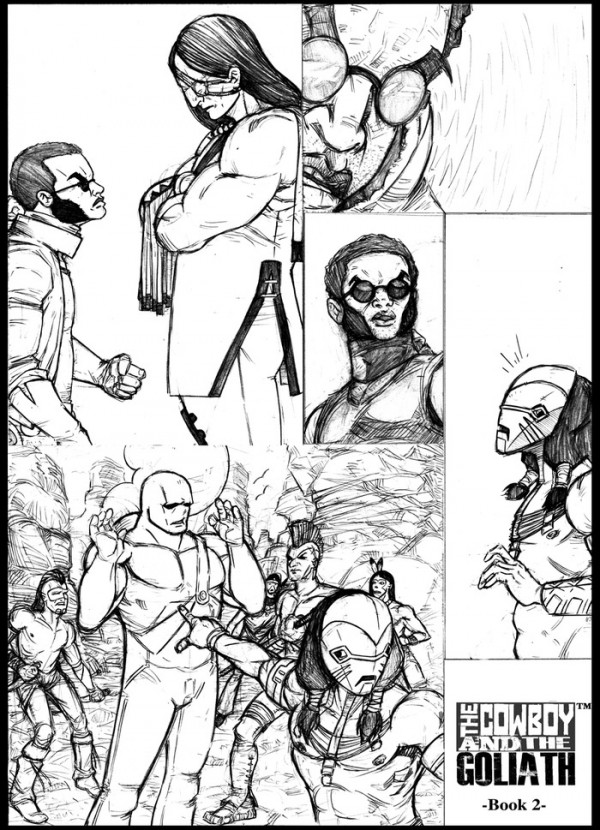 To find out more about The Cowboy And Goliath Click HERE