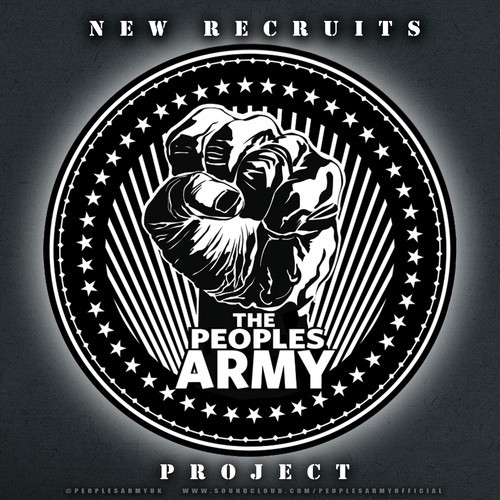 Uk HipHop collective recently dropped 5 dope, lyrical, conscious songs off a project called "New Recruits"! The beats on the project are definitely boom bap bangers and lyrically these guys are no joke! People's Army is about uplifting the people, opening peoples eyes and real life lyrical content. I put all the songs together in a playlist for ya'll to check out, This is HipHop!
Below is brief description of what People's Army Is about:
The Peoples Army is a movement of like-minded thinkers that do not believe in the system that is failing us. If you share our beliefs your apart of us.

For years we have allowed large industries to mould and shape our views on society. Our culture has been manipulated and watered down by disposable art of little or no substance, TV images, fashion and propaganda in general…

But THE PEOPLES ARMY IS HERE NOW…

A community of individuals working together to provide unity, understanding and positive social change through music, arts and educations.

From city to city… From country to country… For people who want to listen… Make it more than words… TAKE ACTION!!!

Our aim: To educate with music… With the hope to free the trapped and unconscious minds… ELEVATE!