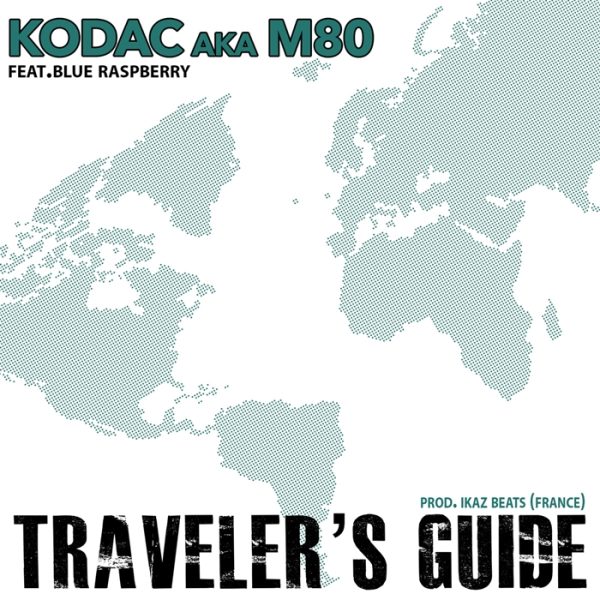 I'm feeling this joint called "Traveler's Guide" by Michigan emcee Kodac AKA M80. The beat produced by French producer IKAZ has a real dope vibe to it, Kodac bars and flow fit over the beat is nice and singer Blue Rasberry adds the final touch with her singing vocals for HipHop dopeness for the ears. "Traveler's Guide" is off Kodac's new album called "Foreign Affair" which is a dope international HipHop project.
Below is the offical description of "Traveler's Guide":
From the forthcoming international collaboration project, "Foreign Affair."
This song was produced by Ikaz Beats from France. Ikaz and Kodac linked up via music early last year, and have continued to build their musical library together. Ikaz is featured twice on the "Foreign Affair" album and also made an appearance on "Blessed By A Broken Heart" (The Experience).

The Wu-Tang Songstress, Blue Raspberry, showed that she is only getting better with time. From lacing songs with Raekwon The Chef and Beenie Siegal, to Inspectah Deck, to the likes of Method Man, and now with Kodac aka M80, she continues to add the SOUL to anything she touches.

This song is another example of how Hip Hop continues to bring people from all nationalities, and backgrounds together.

The album "Foreign Affair" is a musical creative arts piece that will offer listeners an opportunity to explore the Hip Hop vibes from around the WORLD.
Find out more about Foreign Affair album HERE