2014 Toy Fair NY (@ToyFairNY) Was Awesome (817 Photos)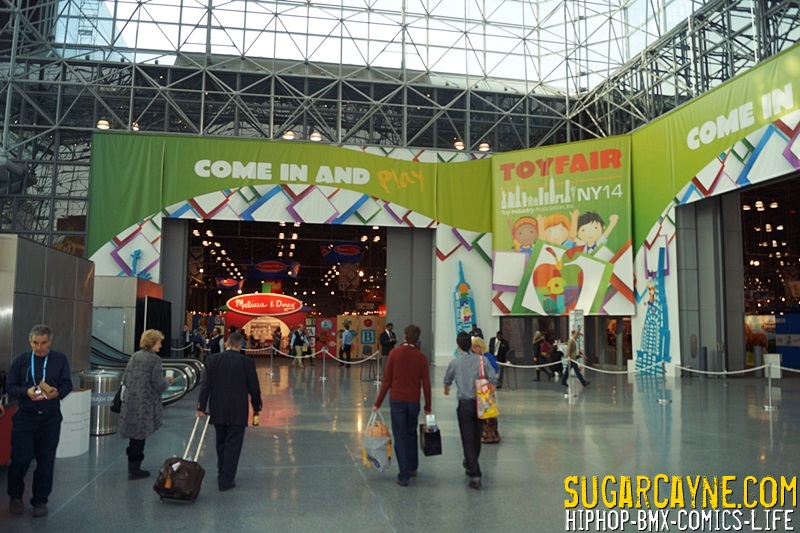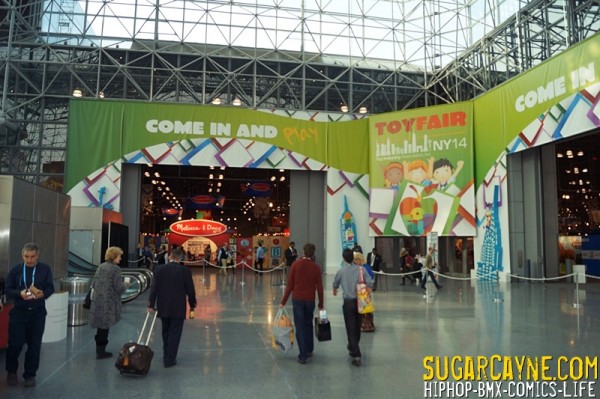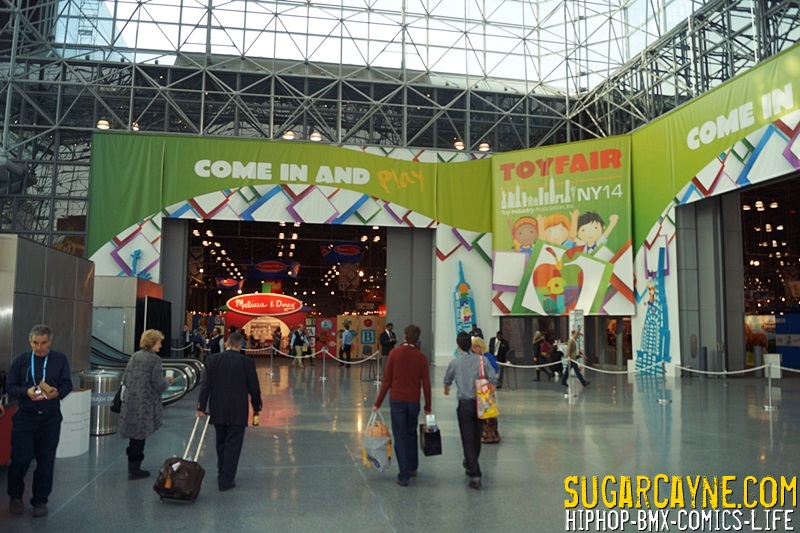 After years of covering numerous comic cons and featuring toys on SugarCayne.com this year I finally got to cover Toy Fair NY. This was a huge event with just about every toy maker you can think of and then some in attendance. There were so many interesting and creative things to see. My photo gallery below shows just a fraction of all the cool products that were on display. I was surprised at how many bicycles I saw at the event and it got me wondering why I didn't see more higher end bikes for kids there. Toy Fair NY wasn't open to the public and I can totally see why and it was good for me because I could get around a lot easier and get better interviews. I have a bunch of interview videos coming soon but for now enjoy the photos!
Toy Fair is the largest international toy trade show in the Western Hemisphere where the newest and hottest products in the children's entertainment marketplace are exhibited. It is the premier meeting place for manufacturers, retailers, importers, licensors and reps from around the world.~Toy Fair NY

The Button Nose Kids, Toy Fair NY 2019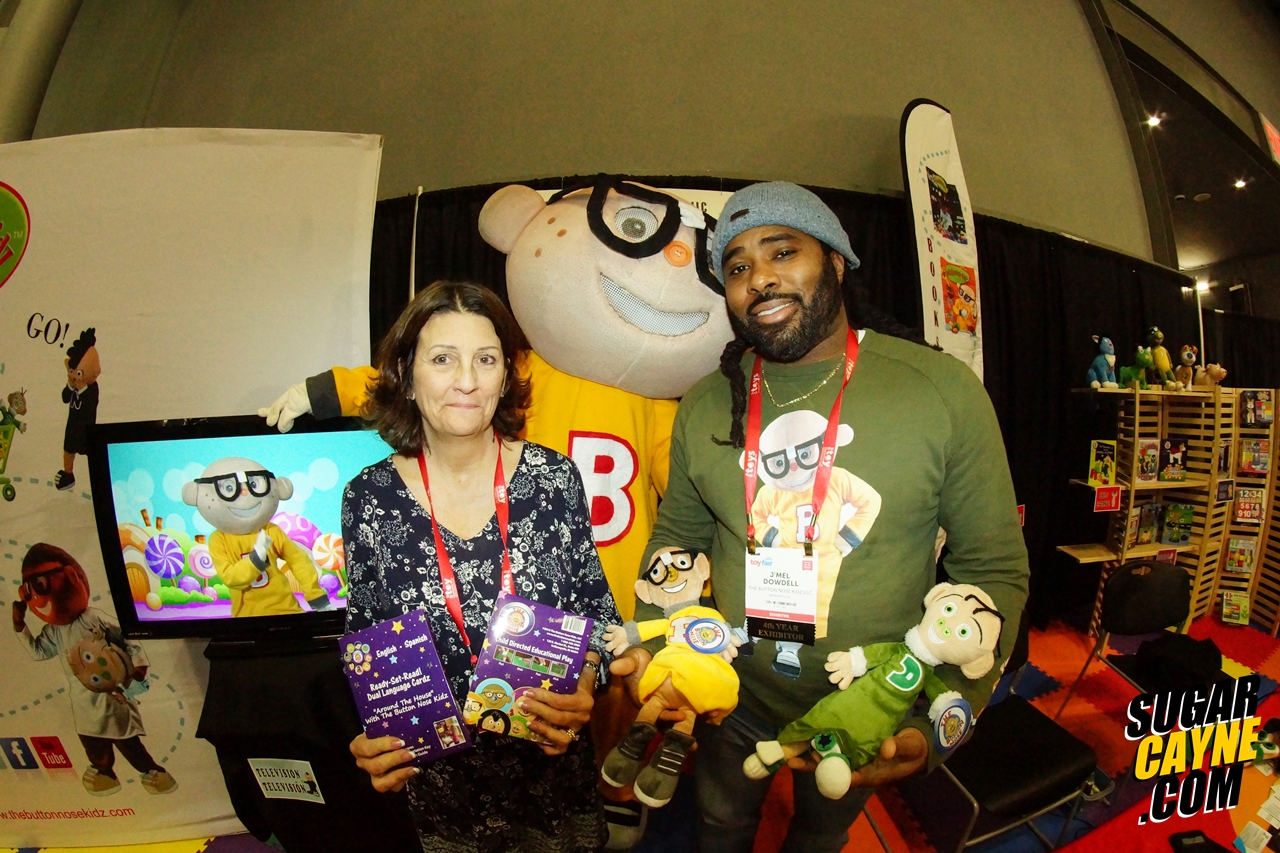 J'Mel Dowdell and Hillary Ricks of The Button Nose Kids were back at Toy Fair NY 2019 with some new treats! Hillary showed us their new environmental print cards with dual language.
For more info visit thebuttonnosekidz.com
IAmRetro Exclusive Green Camo Hello Kitty TEQ63 Figure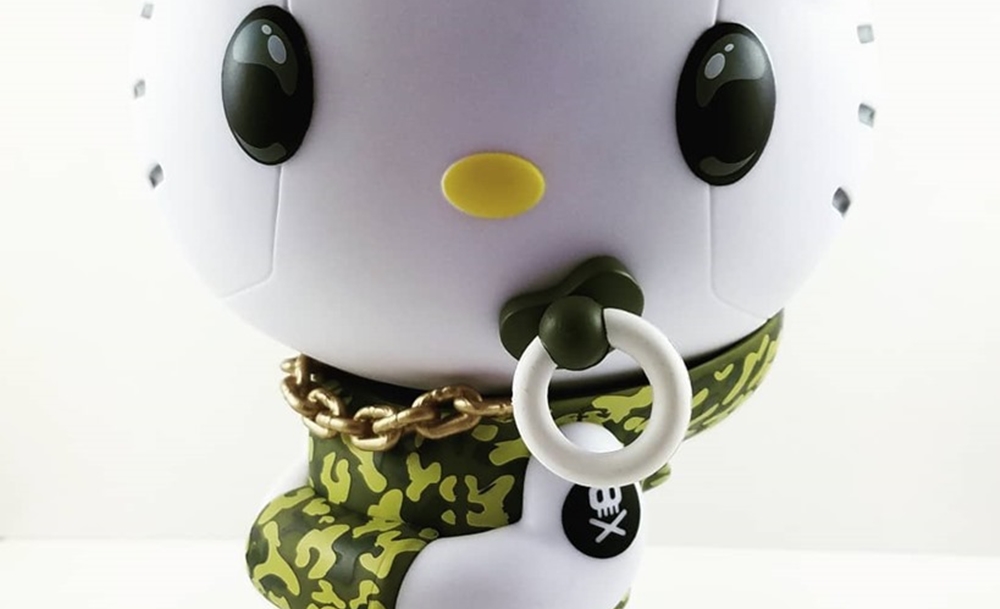 We're loving this Green Camo Hello Kitty figure by Kidrobot and Quiccs. This is the third colorway in a series of Hello Kitty figure collaborations between the brands. The IAmRetro Exclusive Green Camo edition features Hello Kitty rocking a green camo hoodie with matching green bow and pacifier. Even her adidas kicks has green on its three stripes. The complete the look Hello Kitty is also rocking a dookie, gold chain around her neck for that retro HipHop influenced flavor!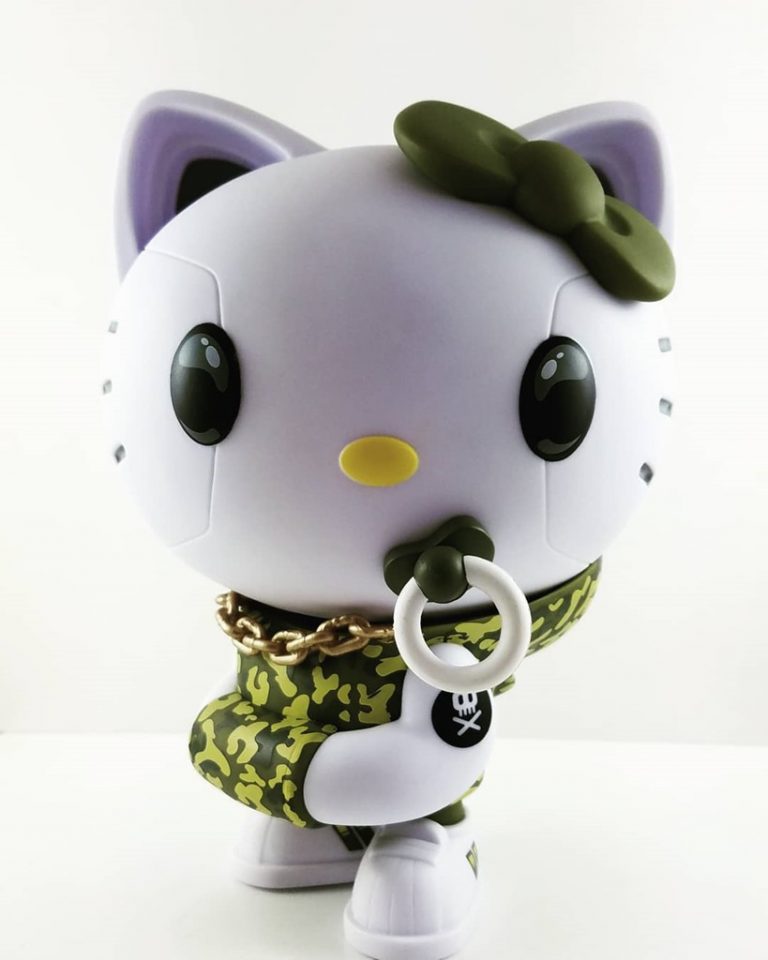 If your familiar with Quiccs TEQ63 figures, you'll see that this figure is made on the same TEQ63 body. The IAmRetro Exclusive Green Camo Hello Kitty TEQ63 from QUICCS and Kidrobot dropped last Friday (3.15) on IamRetro.com.
OWI Robotics, SmartCore 6 Demo, Toy Fair NY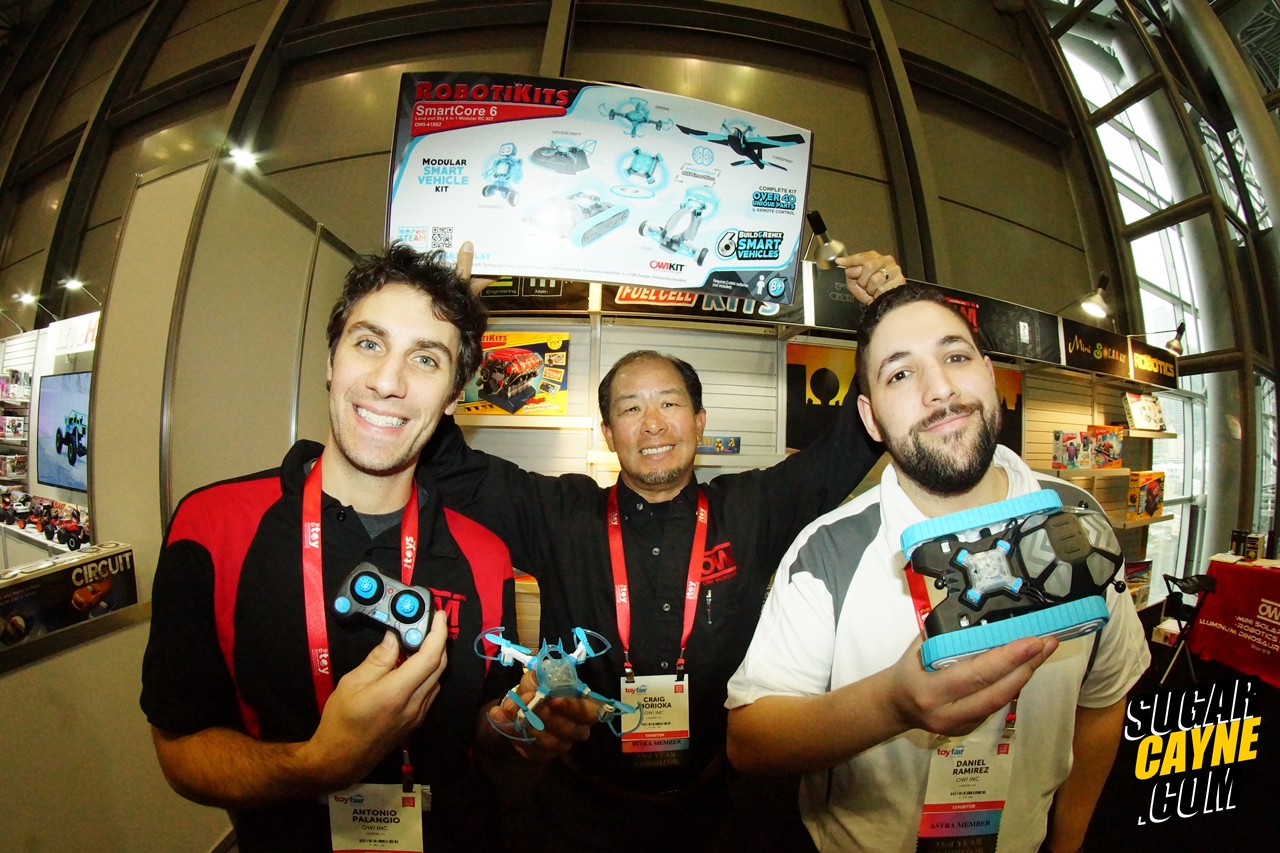 Every year at Toy Fair NY the OWI Robotics crew has some cool new toy treats for creative minds. This their new product is the SmartCore 6 which will be coming out April 26th.
Daniel and Antonio gave me a demo of how the SmartCore6 drone and tank works.
PRESS RELEASE:
Take control of land and sky with SmartCore 6. This kit features 6 separate models: three land vehicles (Tank, Gyrobot, Trike), and three sky vehicles (Turboprop, Drone, Hovercraft). With forty-four easy to snap together parts, tomorrows innovators will learn the STEM principals associated with physics, aerodynamics, and electronics when they build and remix SmartCore 6.
The magic of SmartCore 6 lies within OWI SmartCore technology. When connected to one of the six vehicles, OWI SmartCore acts as a digital brain using a patented algorithm that evaluates the best way to control each vehicle. With gyros and sensors built in, the OWI SmartCore will help stabilize the propellers on the Turboprop, Drone and Hovercraft to keep the airborne models in flight. With the land vehicles, the OWI SmartCore keeps Gyrobot vertical with active balancing technology, allows Trike to cruise at high speeds while maintaining control, and turns Tank into a roving explorer. Best of all, the OWI SmartCore automatically pairs with the remote control, so operation is impeccable. With a built-in quick charging LiPo battery and USB charging cable included, recharging SmartCore 6 is effortless. The only question left to ask is which SmartCore 6 vehicle will you build first?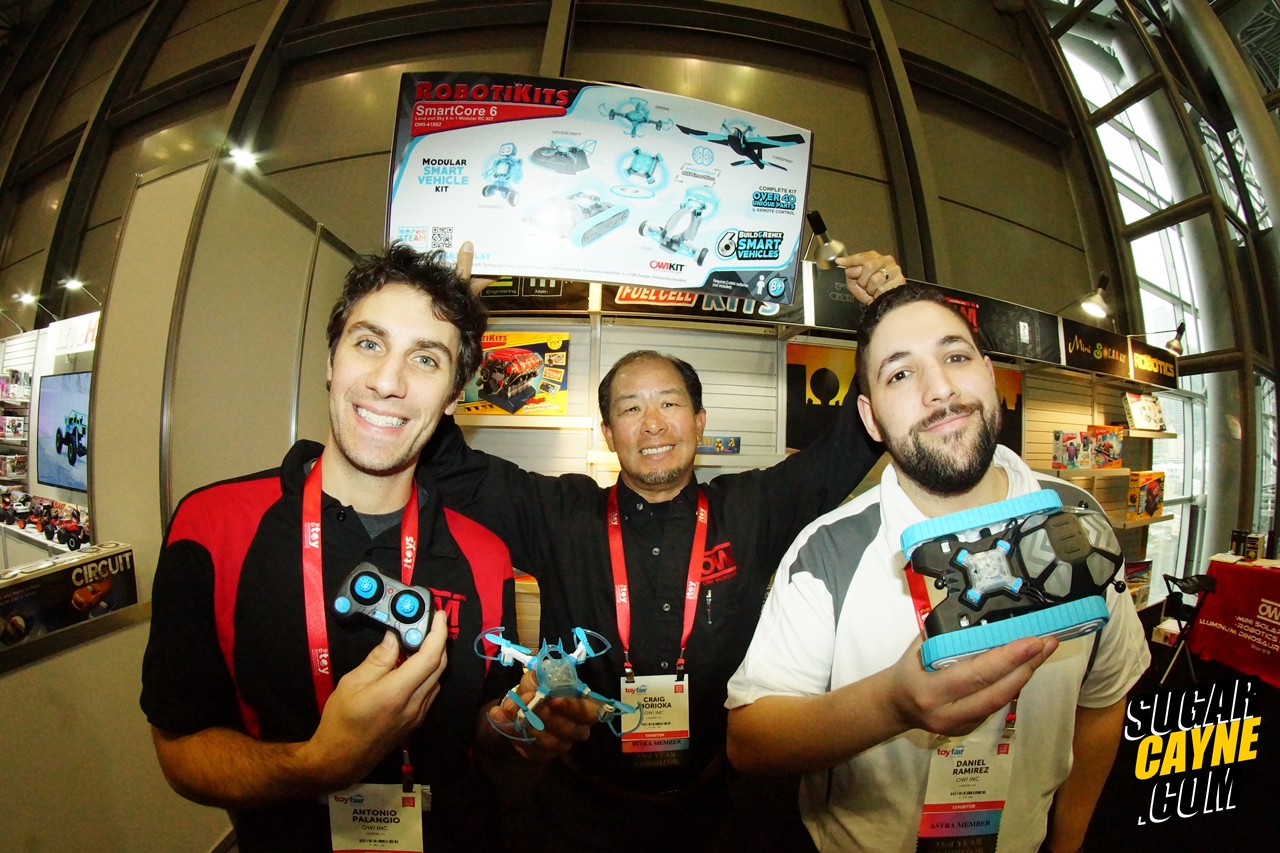 For more information visit OWIRobot.com