It's been a while since I've heard a fun HipHop joint or actually seen a fun HipHop video. This latest joint from Mello Music Group artist Has-Lo & Castle fills that void with "Good Feelings". The video directed by Directed by Pat Murray for Glass Cannon capture that fun vibe in the visuals as well. I'm diggin it. THIS IS HIPHOP!!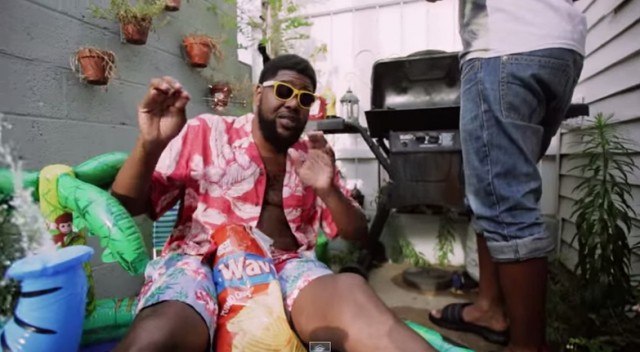 The end of summer has come, Has-Lo & Castle are ready to remind you of the glory days that the sun is now setting upon. "Good Feelings (U Must Relax)," produced by Has-Lo, features Castle vocally lampin' – questioning the most important things in life, like is it still called morning wood if you wake up after noon? It's all Hawaiian shirts, orange sorbet push-up pops, backyard pools, switchblade combs, and easy going. Re-a-lax.

Cameo by Zilla Rocca's beard courtesy of Three Dollar Pistol Music.