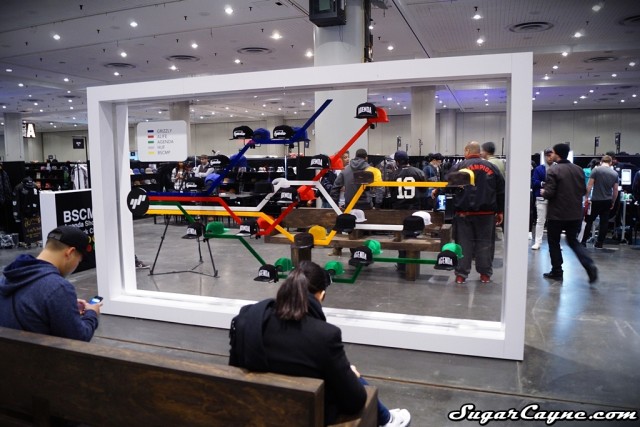 It was that time again for SugarCayne to attend the Agenda Show at the Jacob Javits Center and check all the fresh wears for Spring/Summer and even fall/Winter 2015! This year the event moved from Javits Center North to exhibit hall 1a. The vibe in 1a was reminiscent of the show when it was downtown. As usual it was a who's who of street wear and skate wear brands in the building showing off their product to potential buyers. Below is a gallery of all the product I was diggin. I have a few video detailed interviews and articles about some of the product you'll see in this gallery coming soon so stay tuned!!

About Agenda:
Agenda is the most diverse and creative lifestyle fashion trade show in the world. Since 2003, Agenda has emerged as the premier destination for brands and retailers to converge. Agenda is where passion becomes profit and the business of creativity is conducted in a truly authentic environment. What began as a satellite show with a small grouping of 30 brands has since transcended into the quintessential lifestyle fashion trade show. Agenda's portfolio now includes six shows, in three cities, expertly curated with over 1,000 brands and a recurring brand-building conference. Buyers, brands, investors, distributors, and media hail from around the globe, gathering at Agenda to build partnerships, participate in the community, and grow their businesses.

While Agenda has organically evolved, the brand ethos and core values remain steadfast. Agenda is a level playing field. The exhibitors are diverse in scale, but they are all treated equally. The show serves as a conduit between brands and buyers, from core to corporate. Buyers from across the globe are in attendance, ranging from the largest department and chain stores to the most influential boutiques.

The same entrepreneurial and independent spirit that Agenda was built on still resonates today. The Agenda team is made up of street wear, action sports, lifestyle and fashion community members. As the trade show landscape has evolved and shifted, Agenda's commitment to nurturing creativity and allowing product to be the focal point, has endured.