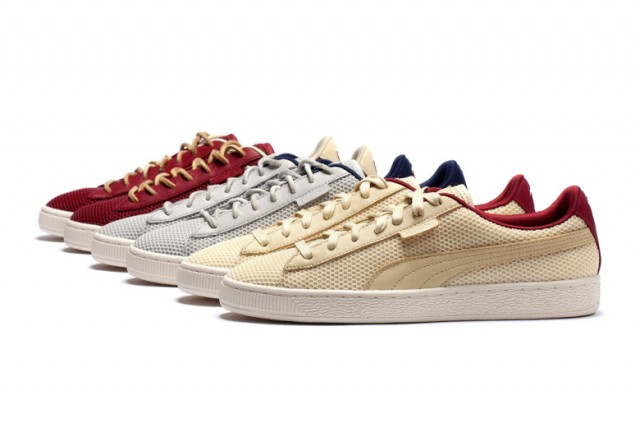 NYC based fashion label Aimé Leon Dore linked up with the folks at PUMA to craft a new line of PUMA States kicks. The collection features three fresh colorways with innovative, breathable mesh upper. The mesh style looks really dope on these kicks plus they make them lightweight and add comfort to the feel. The kicks also feature leather overlays and of course the PUMA logo plus Aimé Leon Dore branding is printed on the insole. The two style is a nice added touch as is the white midsole, long story short these kicks are FIRE!!!  The Aimé Leon Dore/PUMA 2015 Summer States kicks will be available at Aimé Leon Dore's online store on May 16, Get SUM!!!!


About Aimé Leon Dore
Created in 2014, Aimé Leon Dore is a fashion and lifestyle brand based out of New York City. With a strong focus on simple yet powerful design, Leon Dore is driven to create timeless work by portraying an aesthetic that is uniquely their own.