Vans X Peanuts OLD SKOOL "Charlie Brown" KIcks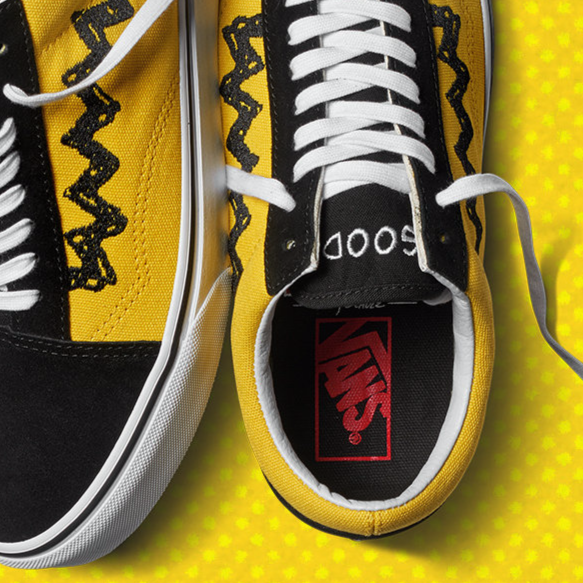 We're loving these Vans x Peanuts "Charlie Brown" collabo kicks! The classic Old Skool model get's the Peanuts treatment with inspiration from their most popular character Charlie Brown! The yellow/black colorway and penciled zigzag sidestripe resembles the shirt and shorts that Charlie Brown always wears. The tongue has Charlie Browns famous quote; "Good Grief" embroidered on it. "Good" is on the tongue of the right shoe and "Grief" is on the tongue of the left shoe.
Of course these kicks are ready to shred with its sturdy canvas, suede uppers, re-enforced toecaps to withstand repeated wear, padded collars for support and flexibility, and signature rubber waffle outsoles! These are definitely some kicks to add to the collection!
For more info visit VANS.com

REENO Studios Nike Air Force 1 Andy Warhol Kicks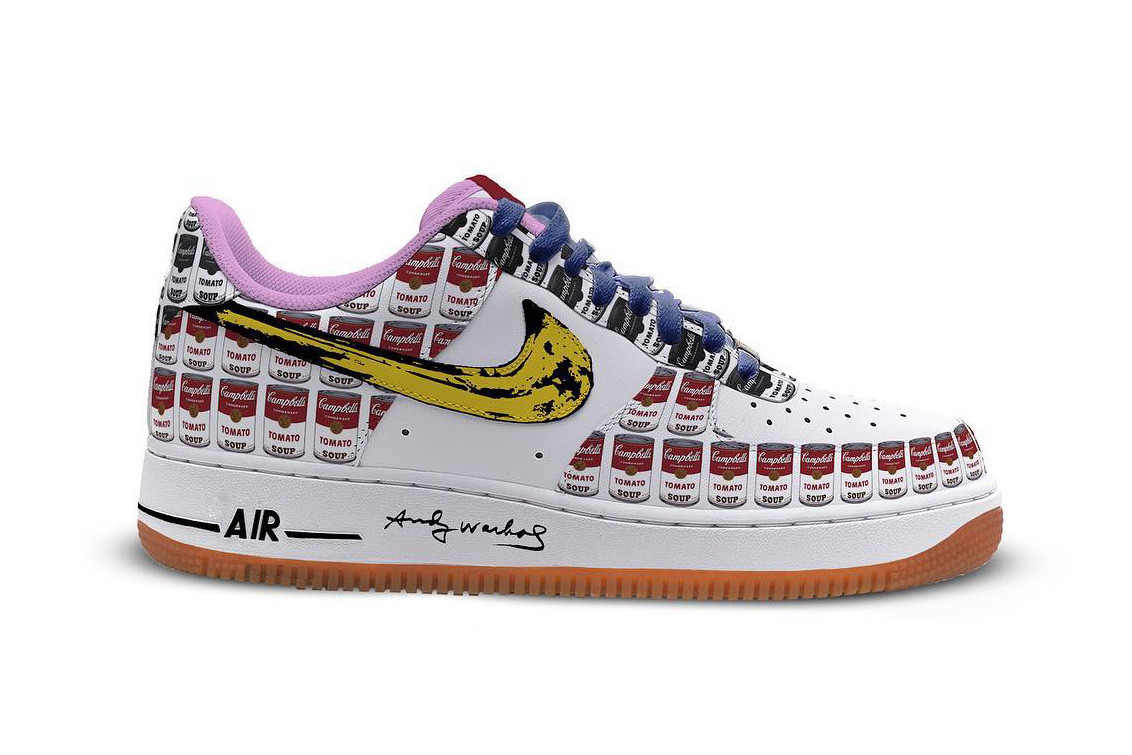 The folks at REENO Studios recently dropped images of their mock up pair of Andy Warhol inspired Nike Air Force 1's. These AF-1's feature Warhol's classic works: Campbell's Soup Cans all over the the upper panels. Unfortunately the only soup can out of the 32 can's from the original piece shown on the kicks is Tomato Soup. The Swoosh is done as a tribute to the Velvet Underground & Nico's banana album cover done by Warhol. in the form of Nike's Swoosh logo.
Other features are Andy Warhol's signature on the midsole, a pink lining and blue shoe laces.
Currently this is just a rendering so hopefully the actual release will feature more if not all of the 32 soup cans!
MF Doom Fun Faces By Dan Lish
Artist/illustrator Dan Lish is at it again with another HipHop inspired masterpiece. This time around he takes one of the most iconic faces in HipHop, MF Doom, and does 28 variations of it. Dan Lish used a bunch of popular (and Not So popular)characters and made them into their own MF Doom variant. This is next level DOPENESS!!! HipHop & ART At its FINEST!!
See more of Dan Lish's amazing work on DanLish.com
"BMX Kid". Streetwear & BMX Inspired Illustration By Peter Dobbin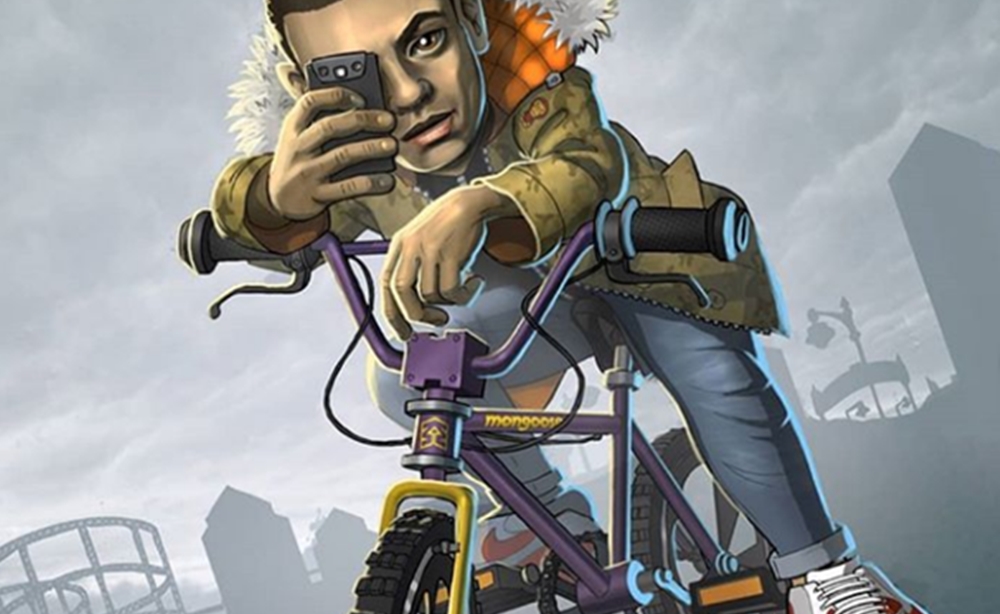 UK based artist/illustrator Peter Dobbin posted this dope BMX and streetwear inspired illustration called BMX Kid. We're loving how this piece represents BMX culture, streetwear culture and of course art all in one. These are the type of gems we like to post on here. We also love how Peter gave Mongoose Bikes a shout out!
"BMX Kid – An illustration I drew a few years ago of a boy on a BMX bike. The boy is filming the viewer with his phone. In the background are the silhouettes of east London buildings." ~Peter Dobbin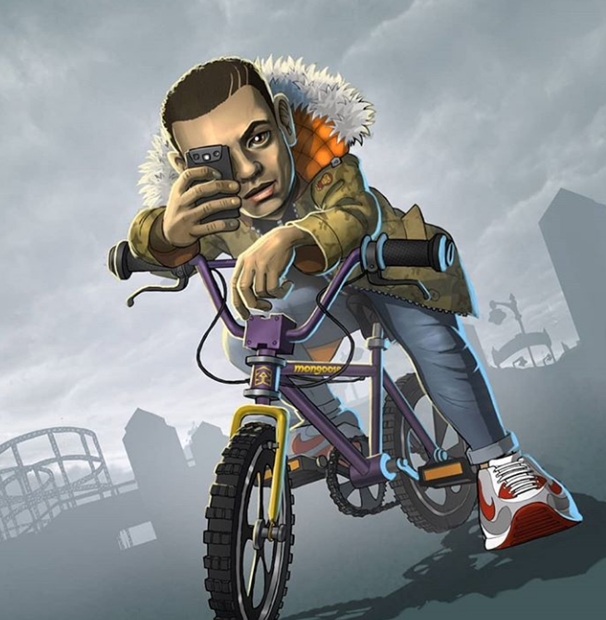 Check out more of Peter's amazing art via IG: @peterdobbinart or www.peterdobbin.co.uk