Scalextric Slot Car Collection, Toy Fair 2018
Our friend Dave Kennedy was representing at the Scalextric/Hornby booth at this year's Toy Fair NY. Scalextric has a lot of hot new slot car models currently available and coming out later this year.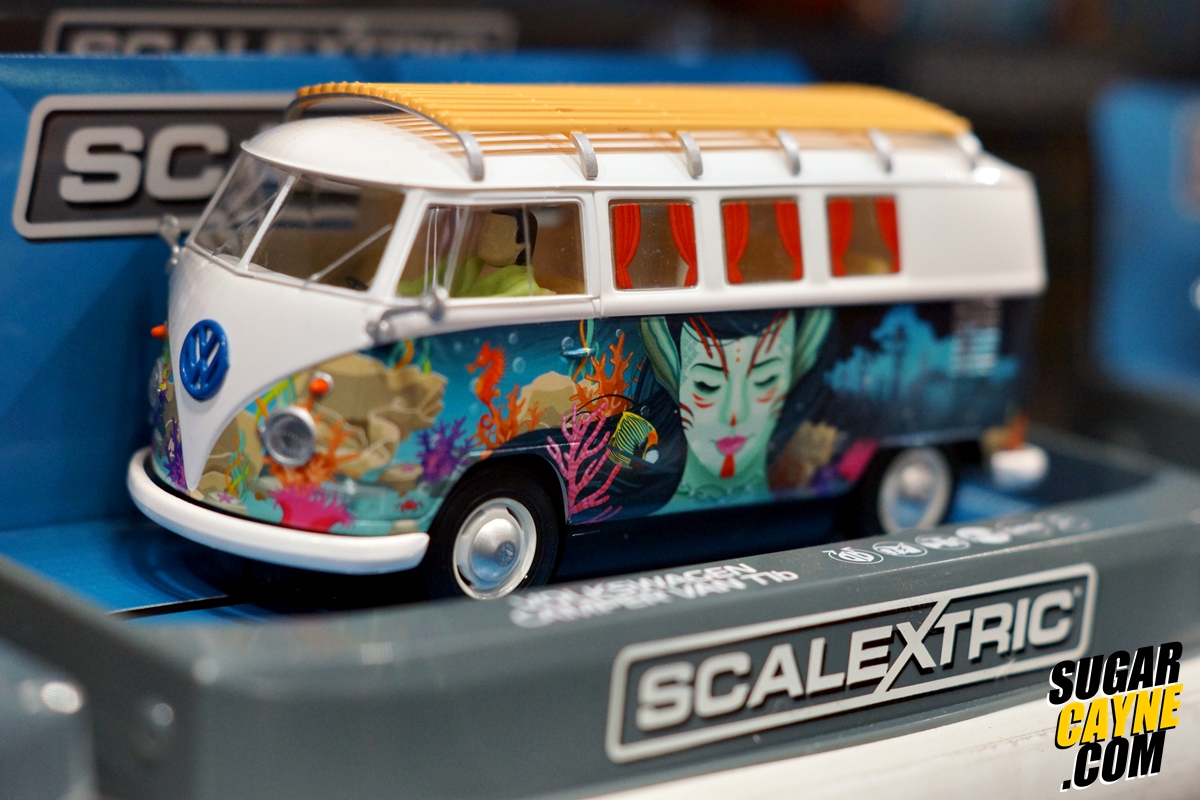 Dave showed me the new Aero Coupe Monte Carlo prototype, The Javelin, The Ford GT, Ford GTE LeMans, Monster truck and the sick new Mad Max car. He also show me the exclusive VW Beetle Bus, and the McClaren GT1 Gulf edition.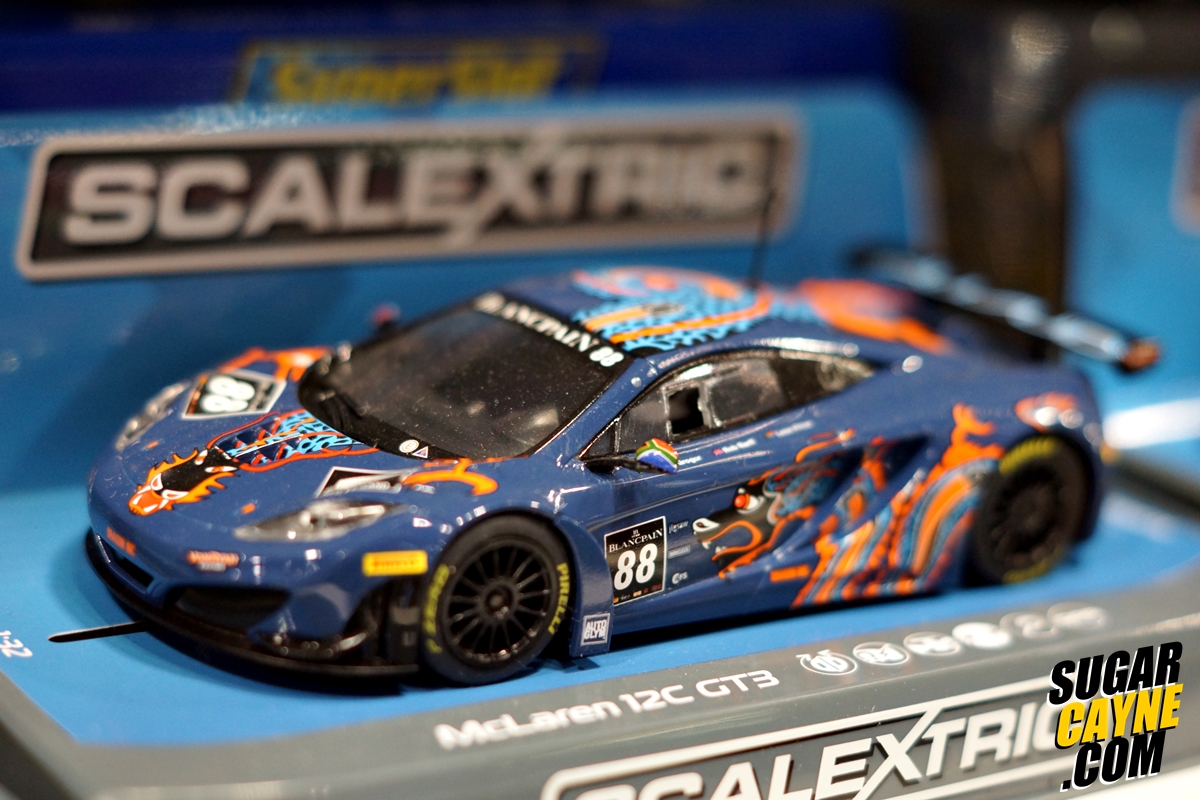 Justin Brooke of Scalextric had a cameo appearance and did a quick slot car race with Dave. Find out who wins 😉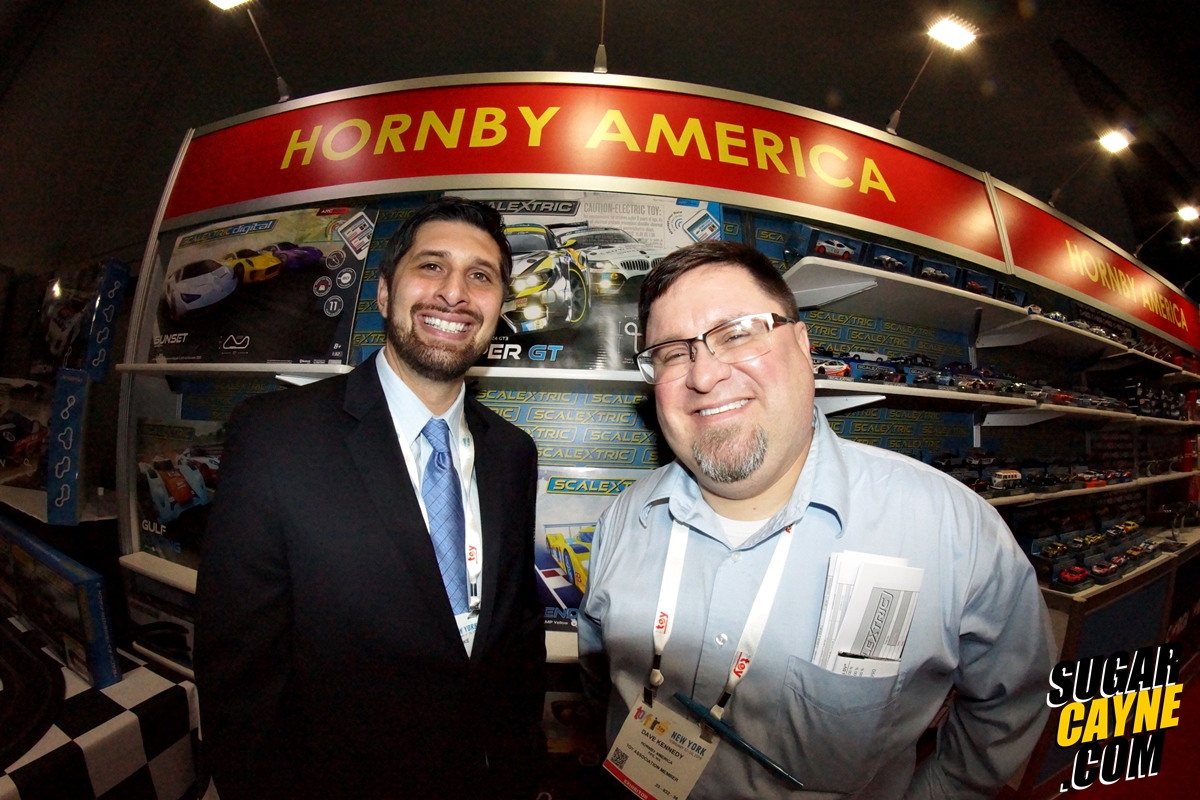 I've interviewed Justin at previous Toy Fair NY events for Scalextric. This is the first time that I got Dave and Justin working at the same booth at Toy Fair! Pretty cool! Below is my photo gallery from the Scalextric booth to get a better look at the hot new slot cars!
For more info visit Scalextric.com
Game Of Death Inspired "TEQ63 Dragon" by Quiccs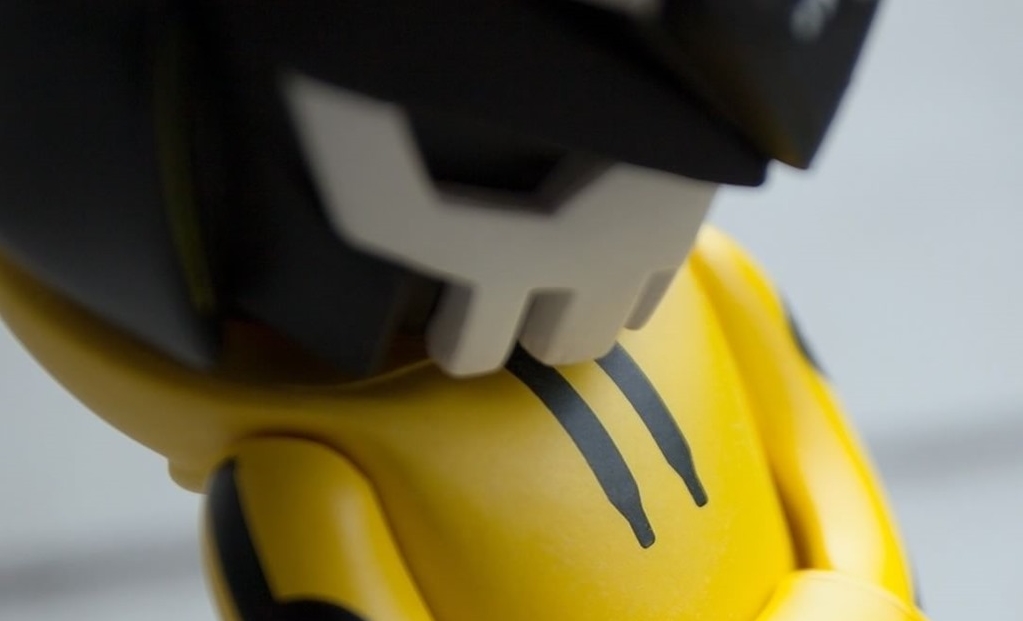 Singapore based design studio, Mighty Jaxx linked up with Quiccs and Martian Toys to created an exclusive special edition of Quiccs's popular TEQ63 figure. This time around the character gets its inspiration from the tracksuit Bruce Lee wore in the classic film "Game Of Death"! The teaser photo of TEQ63 sporting a hoodie in the same Yellow/black colorway as Bruce Lee's tracksuit in the movie. We're pretty sure the pants will be yellow and black but we wonder if Quiccs will make the sneakers yellow/black or white/black. One thing is for sure is whatever color the kicks will be, they'll definitely be a pair of Adidas 😉
There's currently no release date for "TEQ63 Dragon" but we think it'll be coming soon so be on the lookout!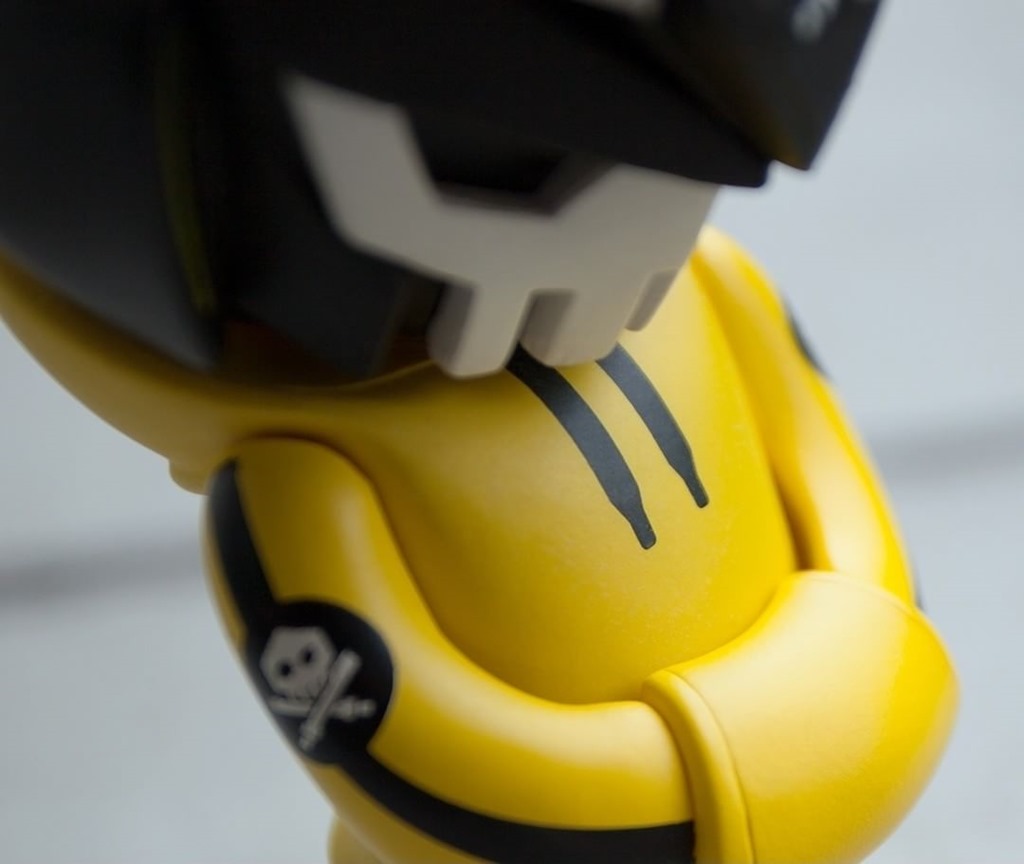 "Resin Can" Pink Marble Edition by Stash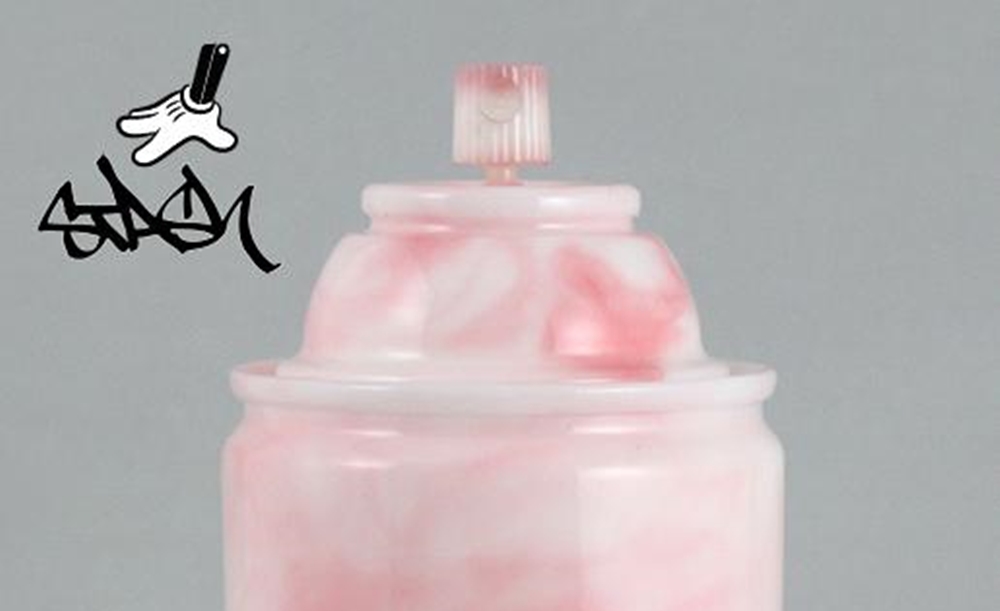 Silent Stage has released a new Resin spray Can from graffiti legend Stash. The fourth edition of the Resin Can sculpture based on an 80's Krylon can is done up in a pink marble colorway. The "Resin Can" is hand casted in high impact resin and stands at 8 inches tall. It's limited to only 25 pieces and it's available now directly from Silent Stage for $199.99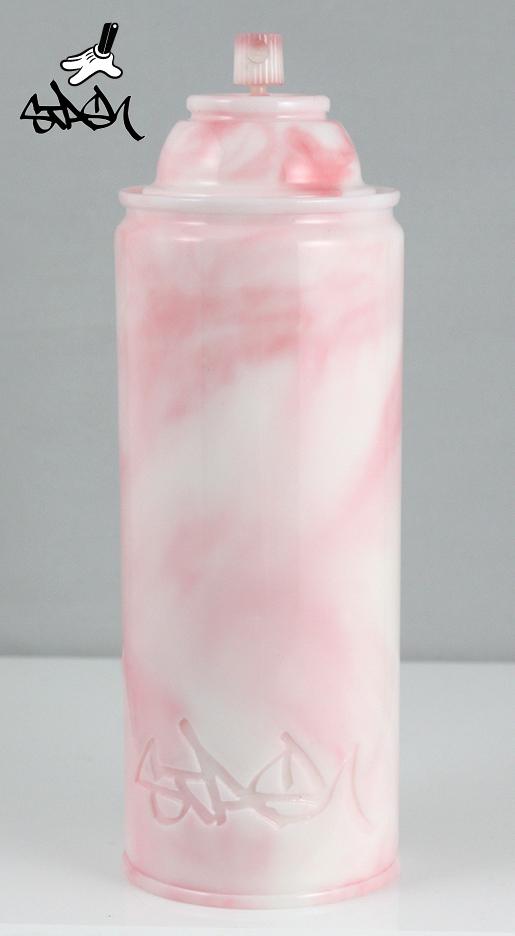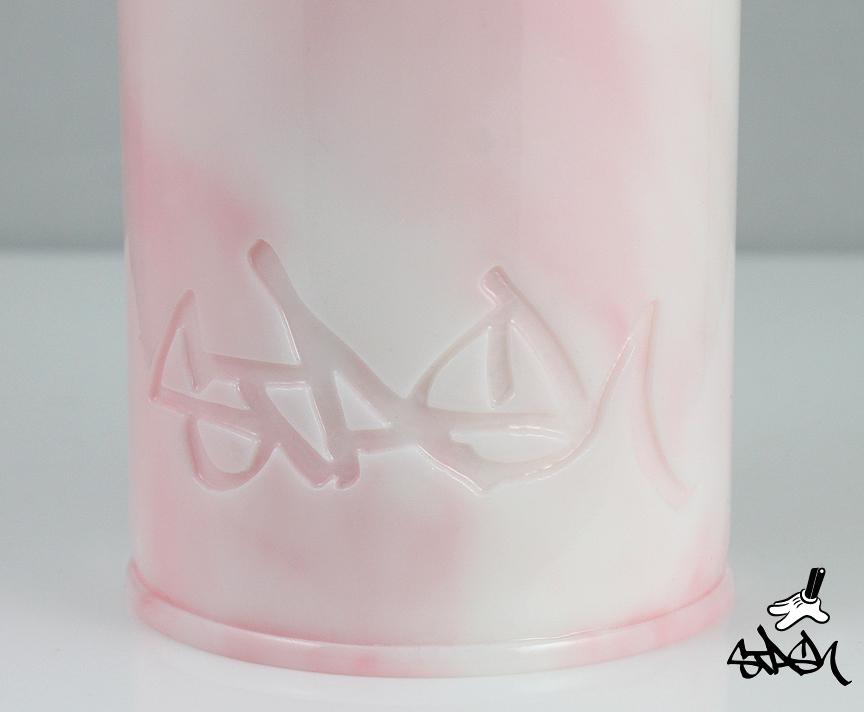 TYOTOYS Mail Delivery Van. A Dope Street Art Piece
Street art and graffiti inspired brand TYOTOYS presents a new post office mail delivery van art piece! This 30 piece limited edition 1:64 scale mail delivery van is decorated in 228 livery. The van also features a metal diecast construction with opening rear gate, Real rubber free-rolling wheels, "TYOTOYS" handstyle on sides by Baser DRV and "TYOTOYS" handstyle on hood by Feeceez.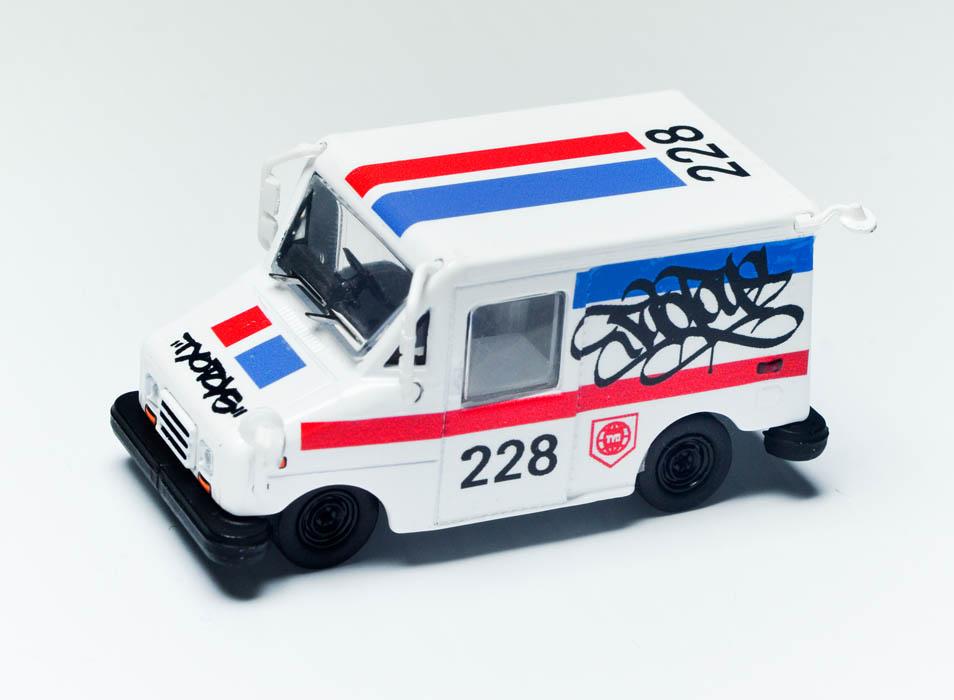 "This van embodies the artful spirit of the postal art movement. Originally cast by Greenlight, artwork is high-resolution diecast decal."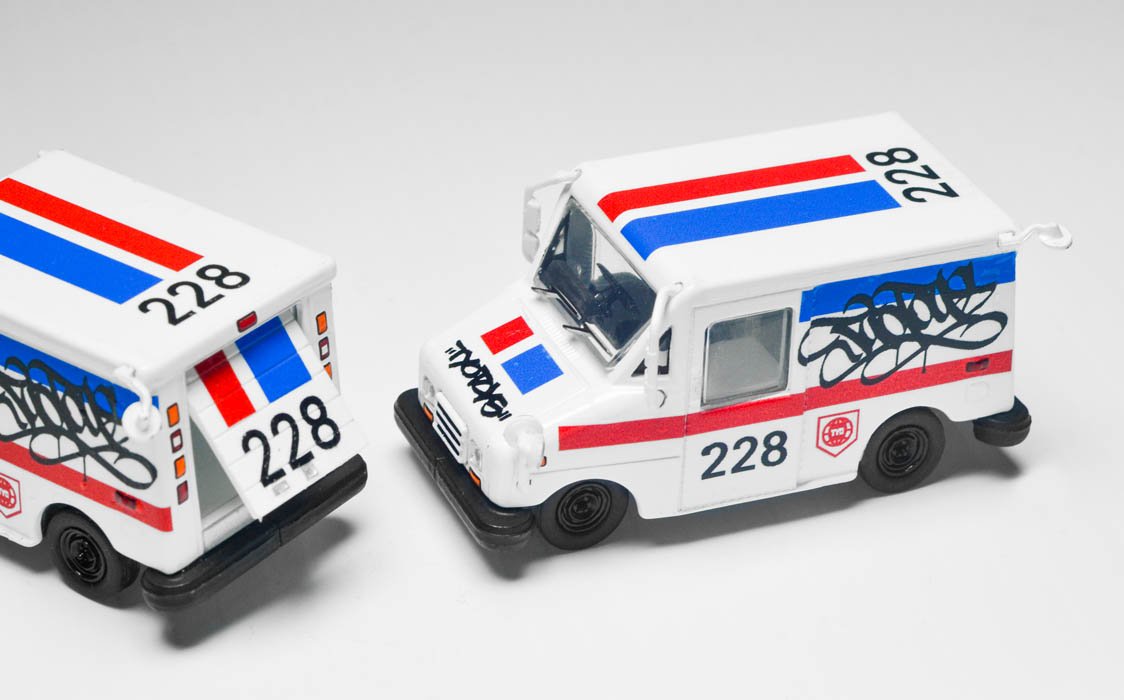 For more info visit TYOTOYS.MyShopify.com