You knew it was coming and now it's here! Radical Rick's main man MX Mug just got added to the bobble head line up!! Supercross BMX and Damian Fulton are on a roll with this awesome collection and I'm hyped to finally see MX MUG is here!!
Features:
Limited to 500 pcs World Wide with the first 40 pcs for the 40 Year Anniversary of Radical Rick™ being signed and numbered by Damian himself.
MX Mug™  Stands a little over 6″ tall from his base. He has his trademark Checkered Vans® shoes, his 3 Snap Moto Peak Visor and is proudly holding his trophy letting you know he is always #2 to Ricks #1. 

Mug's home to travel to you is a beautiful 4 color display box with bits of Damian's classic art, and a few clues that might tip you off to who might be the next in the series of the Crushed Crank Crew.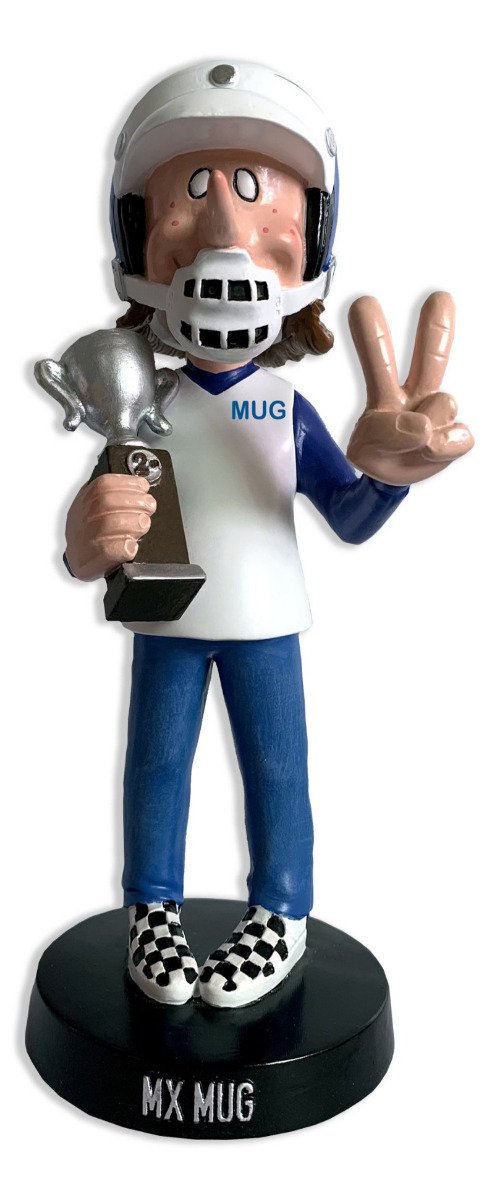 Find out more on SupercrossBMX.com