Demetrius Angelo x Fred "The Hammer" Williamson At Action Martial Arts Mega Weekend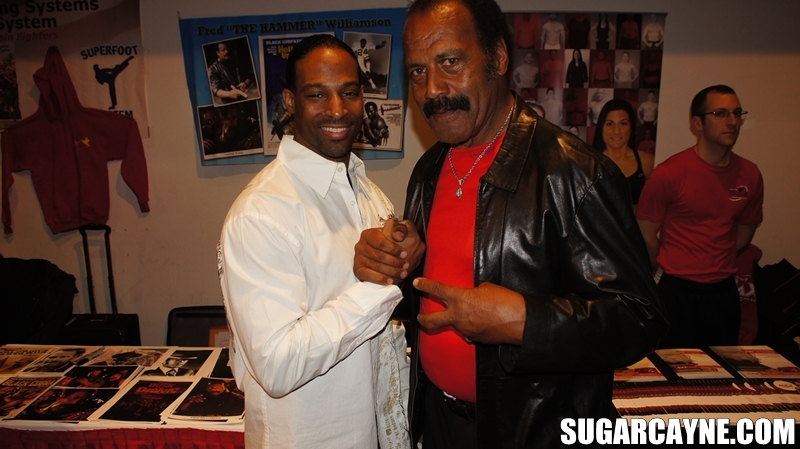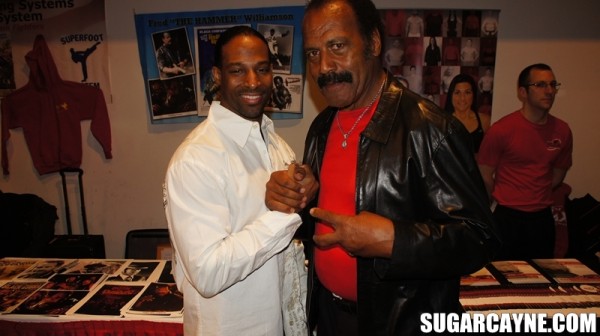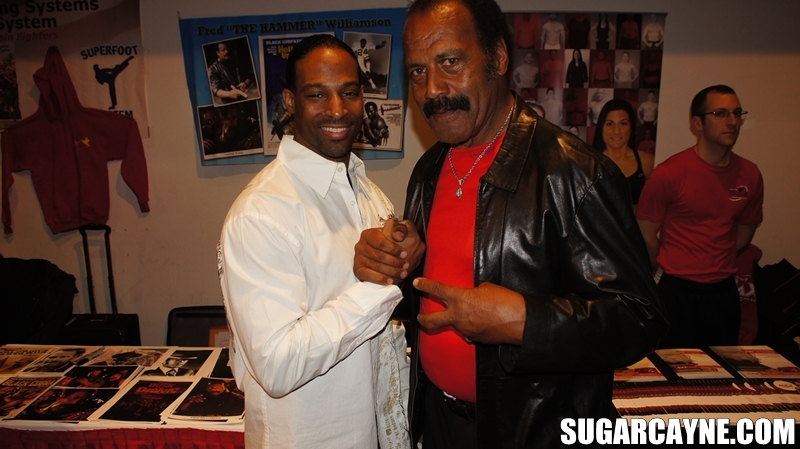 I went down to the Action Martial Arts Mega Weekend at the Tropicana in Atlantic City and got some good interviews and photos. The photo above is of Demetrius Angelo, creator of the Urban Action Showcase and legendary actor Fred "The Hammer" Williamson!! Demetrius was holding audition live action actors for Fred Williamson's sequel to "Original Gangsters" at the event. Stay tuned for more info, photos and videos from the Action Martial Arts Mega Weekend coming soon!
100+ Photos From Toy Fair NY At Jacob Javits Center 2018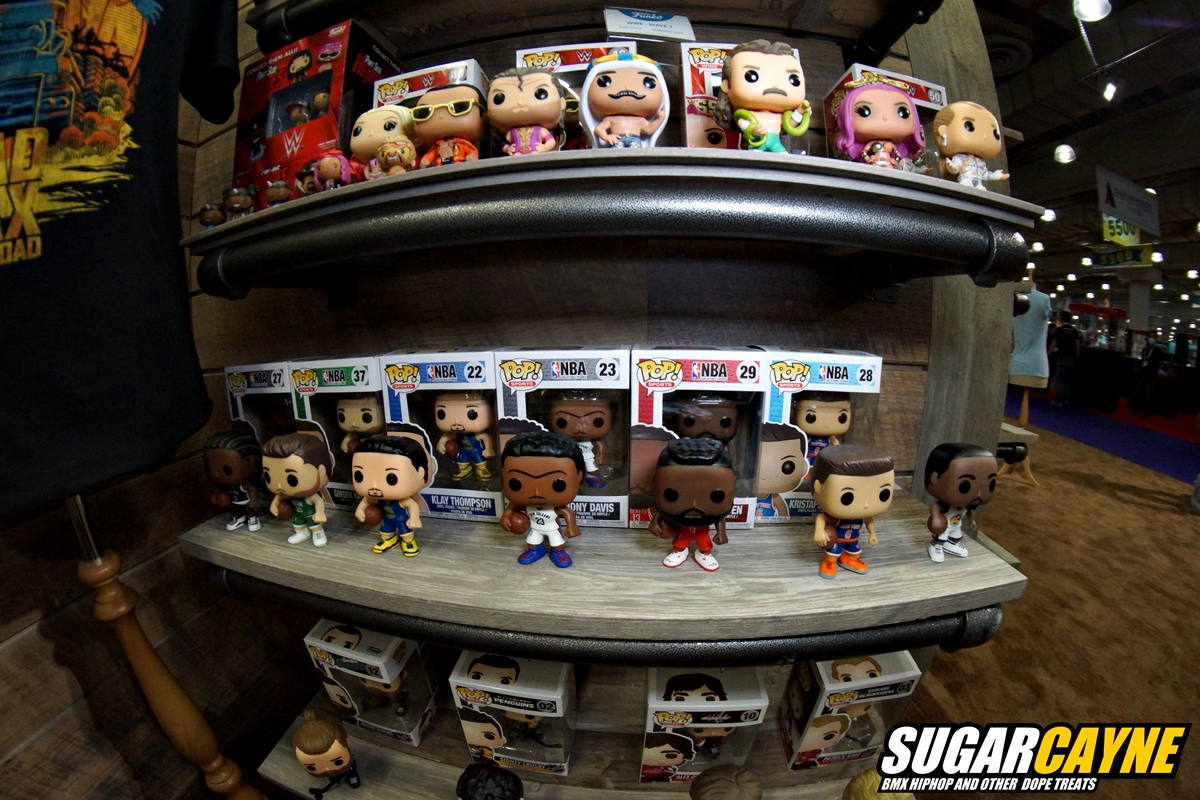 The 2018 Toy Fair NY just wrapped up yesterday and it was awesome! Toy Fair NY is a trade show where play professionals from around the world showcase their toys, games and entertainment products to buyers and the media. The event was 4 days but I was only able to be there for 2 of those days. I have a bunch of video interviews this time around and I'll be posting them soon but in the meantime, check some of my favorite photos in the gallery below.
About Toy Fair NY:
Toy Fair 2018 opened its doors to thousands of registered global play professionals to explore the Jacob K. Javits Center exhibit space filled with hundreds of thousands of toys, games and youth entertainment products.
Rapacon Documentary Screening At Mt. Vernon Public Library
This past Saturday was the screening of the DJ-Con Mount Vernon Remix documentary! The event was held at the Mount Vernon Public Library which is actually around the block from where the Remix event happened. DJ-Con creator Curtis Sherrod along with Councilman Andre Wallace and Say Yas productions put together a great event with a red carpet and interview area with posters of some of HipHop Pioneers. We attended the first screening where Hip Hop Legends like Grand Wizard Theodore, The Collins Brothers, Dr Dre(Ed Lover & Dr Dre), Scratchmaster Jazzy G and more were in the building for the event.
After the screening Curtis blessed us with some real HipHop treats! First he had the legendary Dj Supreme give us a taste of his superior Dj skillz. Then Curtis got freestyle Jedi and Spittin In Da Wip alumni D-Nasty to spit an epic freestyle off the top. It was a great day of real HipHop culture and a great way to set off Black History Month. Check out the photos below and remember to tag us if you share the photos @SugarCayne #SugarCayne
Sav Killz Mixtape Release Party 1.25.18 (60+Photos)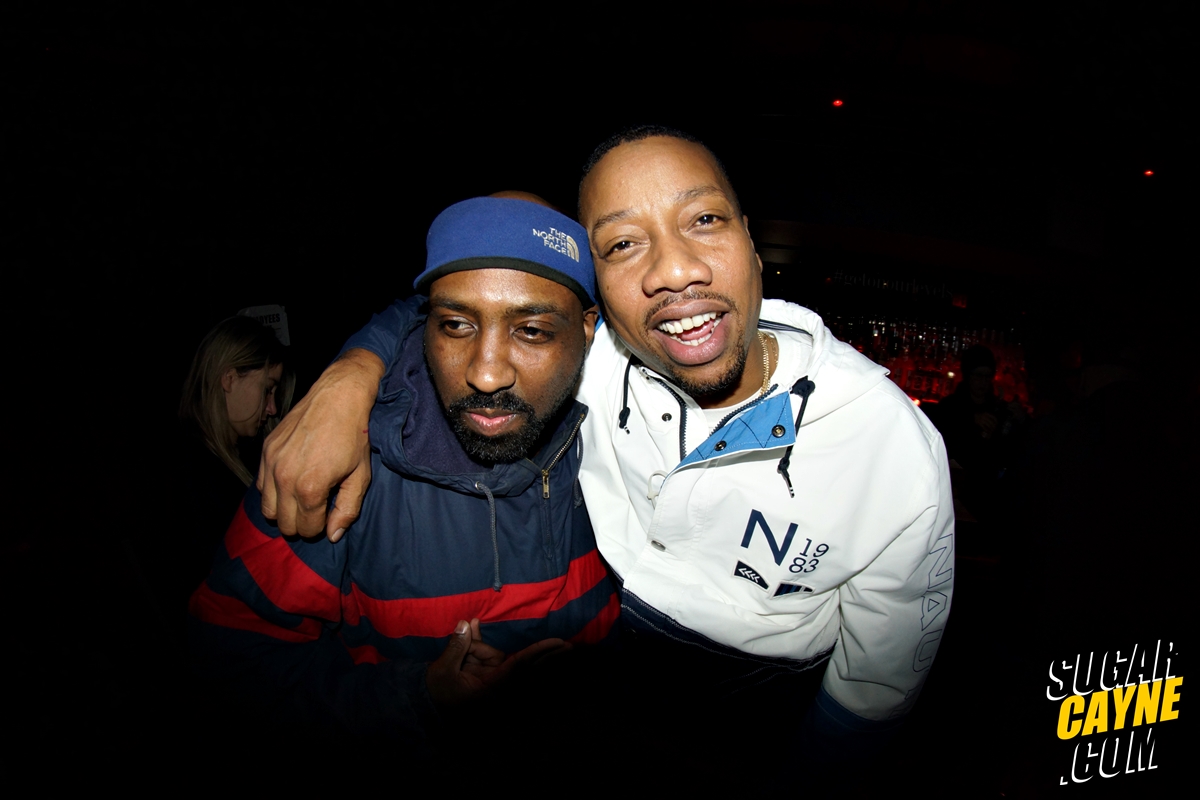 My dude and Spittin In Da Wip alumni Sav Killz was celebrating his birthday and Mixtape release last night at The Delancy so you know I had to slide through to represent. The All Elements emcee made a volume 2 to his popular "Bangers and B-Sides" mixtape and everyone who came out to the party got a free copy. Some of the special guest on the new album are Planet Asia, Sadat X and E-Hustle to name a few.
I got there mad early because I had to be at a gig later that night but I did get a few photos in. I ran into 2 other Spittin In Da Wip alumni, Process and Tyi Flows at the event and kicked it with them for a while. I also caught up with legendary emcee Planet Asia who was set to bless the stage with a guest performance that night. We also talked about getting him on a future episode of Spittin In Da Wip, stay tuned for that!! Dj J-Ronin was hosting the event and keeping the crowd hype and Dj Yoshi was on the 1 & 2's playing a sick collection of real HipHop treats.
Unfortunately I had to get back to my other gig before the performances starts but I'm sure it was a epic night of HIpHop dopeness!
Check out "Bangers And B-Sides Pt2"