Pumpt Indoor – Australia's New Bikepark And Pumptrack Racing Course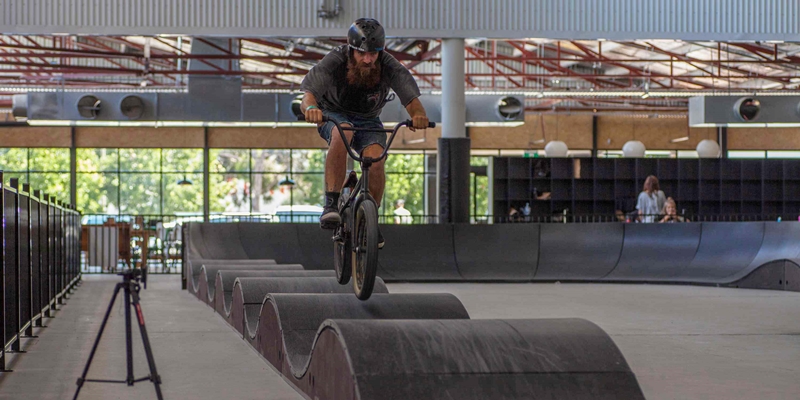 The BMXUltra.com crew went out to Australia's new Pumpt Indoor Bike Park/ Skatepark and filmed some action. They also interviewed Pumpt Indoor's director Tim Cichero. In the video Tim talks about the park, the inspiration behind it's creation and it's many features. What we really like about Pumpt is the track was designed with head to head competition in mind, they have an awesome 2 man starting gate by Pro Start and the track layout doesn't criss cross so no head on collisions.

There are more great features to Pumpt like an actual cafe', bike shop, bike/equipment rentals, they don't sell sugar water and their eco-friendly. Tim breaks it all down in the video
For more information visit Pumpt.com.au
"Located in Marleston, South Australia, Pumpt is conveniently nestled between Adelaide city and the airport.
Pumpt on the surface is a large indoor venue with a couple of pump tracks, a balance bike area, some ramps, a cafe and merchandise area. In reality it's so much more. As a van load of racers, and friends, our crew took to the two man "Battle Track" like ducks to water, going head to head on the amazing Pro Start gate, hitting the kicker box jump to pull some style and pumping to the finish line to better their times." ~BMXUltra.com
Red Bull Pump Track Worlds, OKC Photo Gallery
So another stop on the Red Bull Pump Track World Championship qualifier tour is in the books! This time the qualifier makes it's first stop in the USA at the awesome Velosolutions pump track in the OKC Boat House District. Another first is the blue paint job done on the amazing OKC pump track, it looked sick!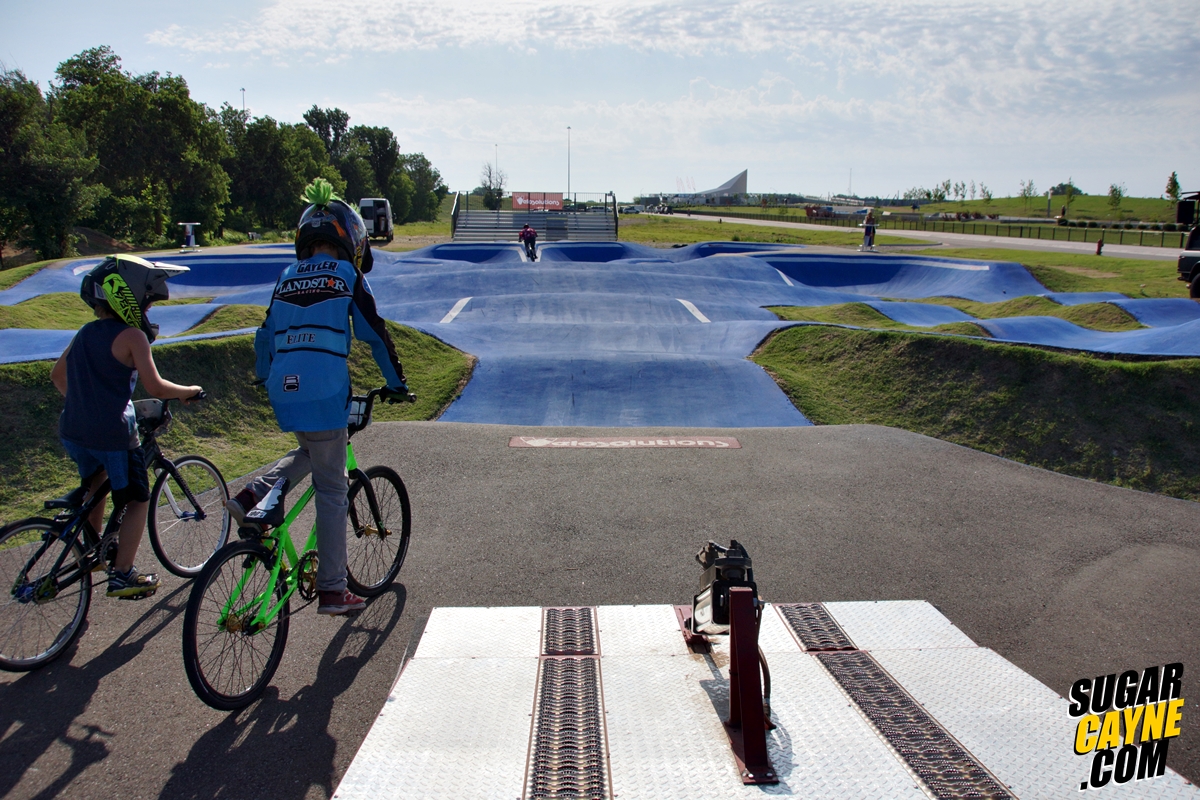 Velosolutions flew me down to the OKC to MC/Host event so you know I had to bring my camera and get some footage of all the fun and action! I also brough down some SCBF prize goodies for the top 4 men and women to take home courtesy of DHDWear, Team Corrosive and FreshPark!
This event brought out some heavy hitters like Tommy Zula, Alec Bob, Jill Kintner, Alaina Henderson, Colin Hudson, Keagan Nelson, David Lieb, Dillon Lemarr, Cory Johnson and many others.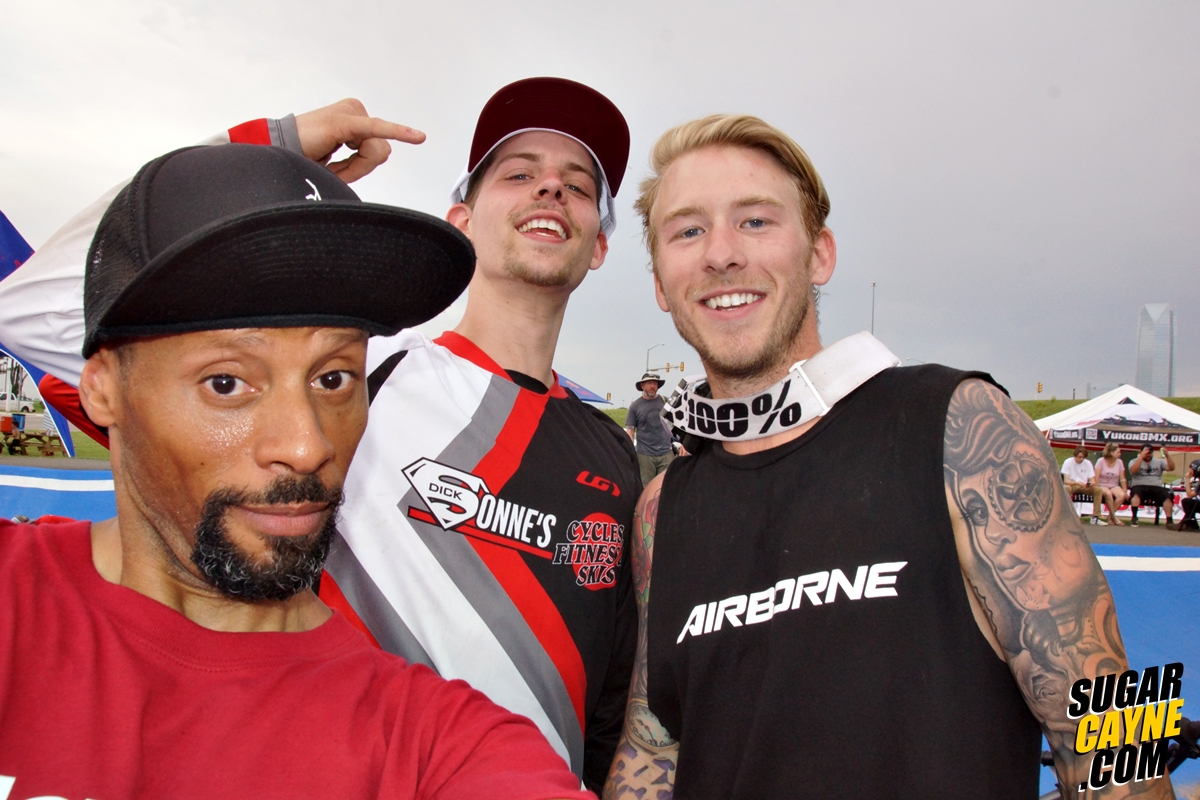 It was great to see Keagan, Tommy, Alana and Alec out there shredding, we go way back! It was like a little BMX fam reunion! Steven Penland and Brian Streiby came out to get busy at the event!!! Now I haven't seen them since the NBL days, it was an awesome surprise!
The vibes were awesome! All the people who work and run the OKC Boat House District/River Sports OKC facility were really nice as well as the all the OKC locals. I definitely made some new friends in OKC!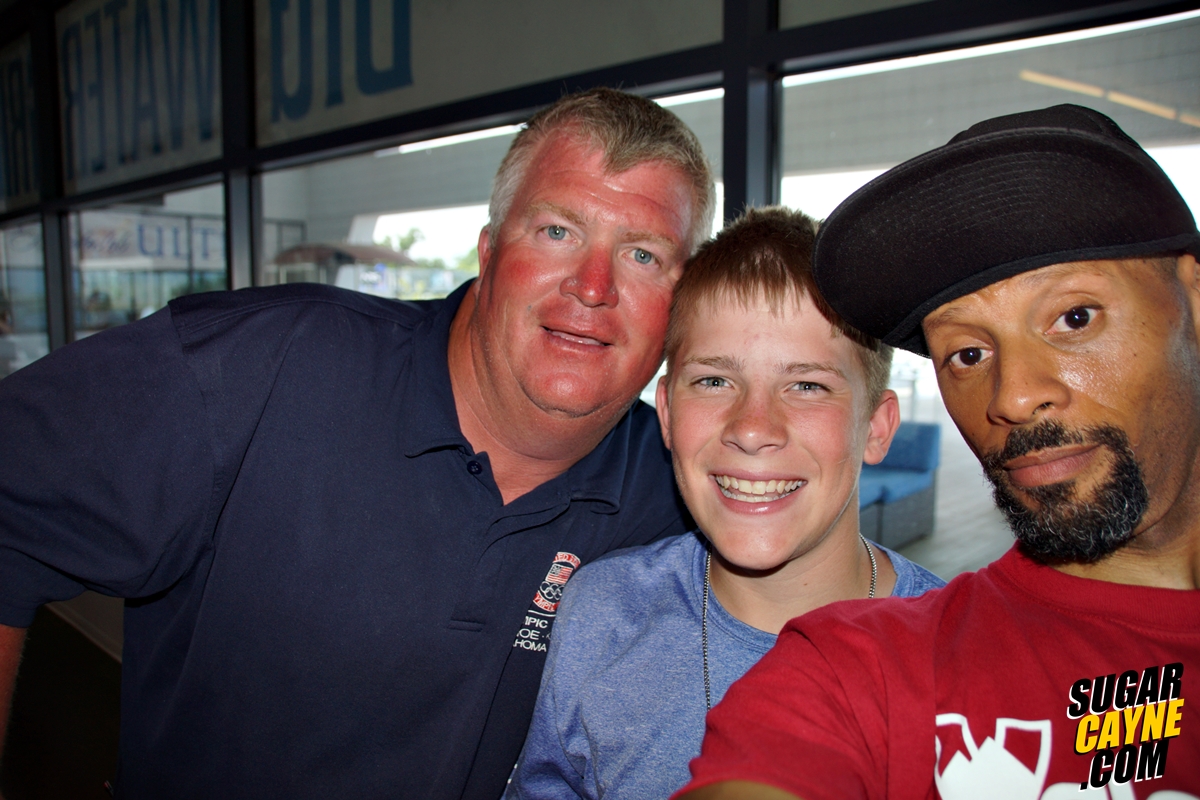 The action was great but when the 1/4, semis and mains went down it got crazy!! Super exciting head to head racing action went. This was definitely one of the best events of the year so far!
RESULTS: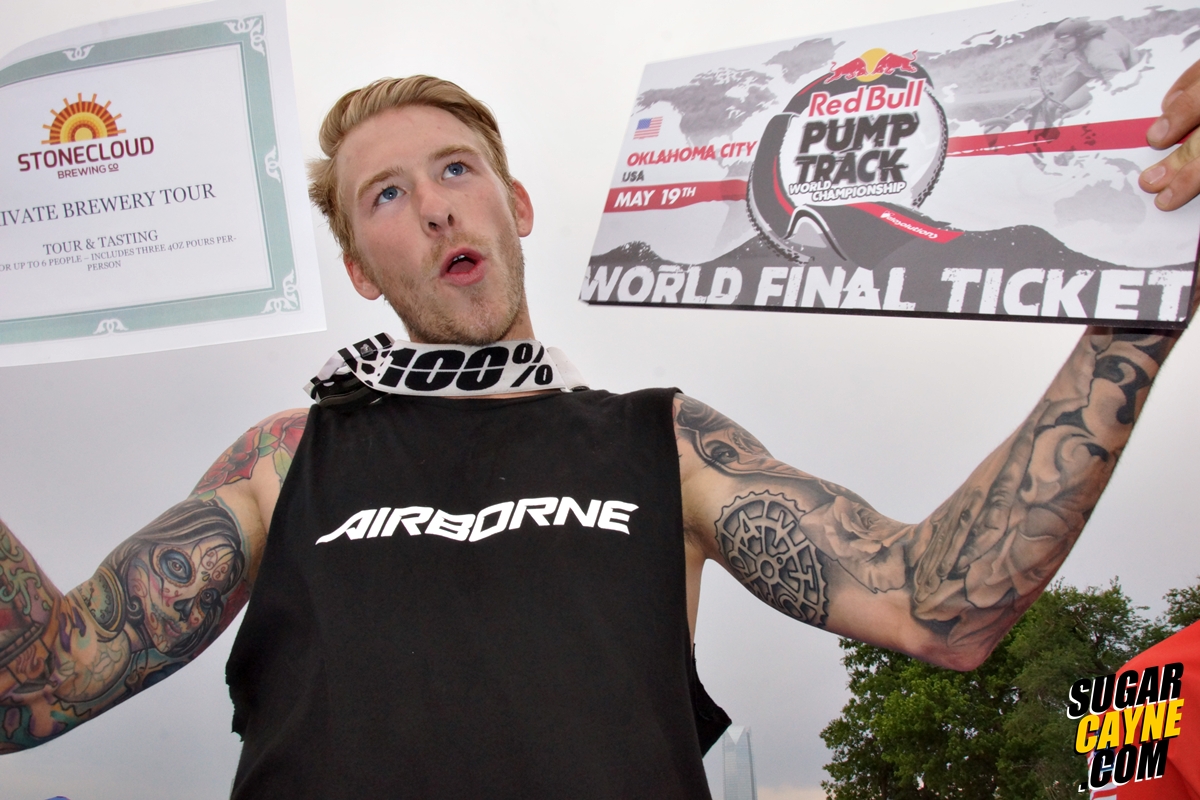 MEN:
Tommy Zula
1st place – USA
Keagan Nelson
2nd place – USA
Alec Bob
3rd place – USA
Collin Hudson
4th place – USA
WOMEN: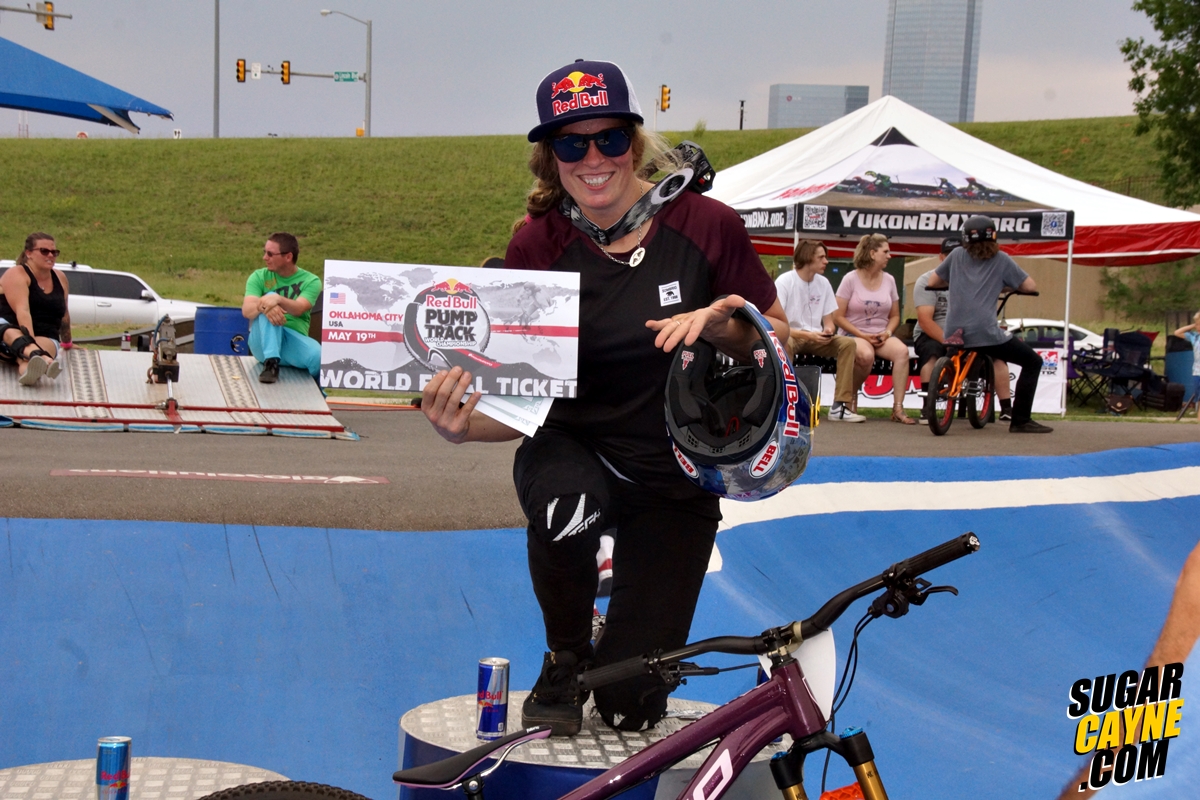 Jill Kintner
1st place – USA
Alaina Henderson
2nd place – USA
Christina Gayler
3rd place – USA
Sally Merriman
4th place – USA
To see the full results list and see even more photos CLICK HERE
There are only two more qualifiers left in North America.
May26th Leavenworth WA CLICK HERE to Pre Reg
August 4th Nanaimo Canada CLICK HERE to Pre Reg
Red Bull Pump Track World Championship – Lesotho Qualifier Recap Video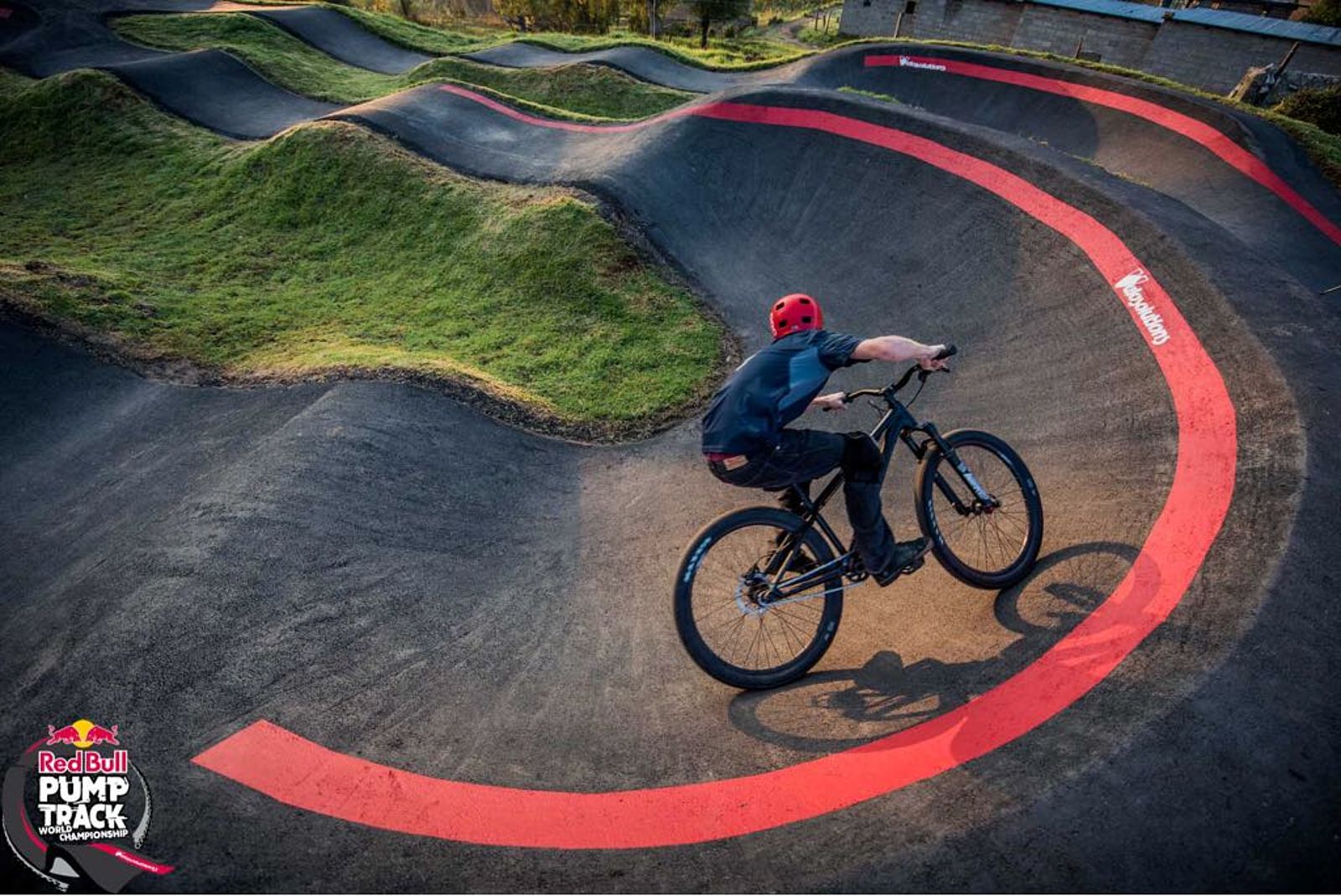 The Red Bull Pump Track World Championship continues it's qualifier series at the amazing Velosolutions pumptrack in Roma, Lesotho in Africa. The Lesotho pumptrack is the home of the first ever #PumpForPeace project from Velosolutions.
Results:
Cameron Wright
1st place – Australia
Oliver Jones
2nd place – South Africa
Dylan Williams
3rd place – South Africa
Brandon de Bruyn
4th place – South Africa
"When the Red Bull Pump Track World Championship was conceived our goal was to ensure that even the most remote communities could have their chance at being a world champion. Take a look at the impact #pumpforpeace has had in Roma, Lesotho one year on."
About PumpForPeace:
"#pumpforpeace is a global initiative from Velosolutions, building pump tracks in underprivileged communities, focused on making cycling and action sports more accessible than ever before. No matter your race, gender or religion, cycling has the power to unite communities around the world, #pumpforpeace was founded on this belief and that by making the sport more accessible we can help promote a more tolerant future."
CLICK HERE to see the full results and more photos.
Red Bull Pump Track World Championship – Chile Qualifier Recap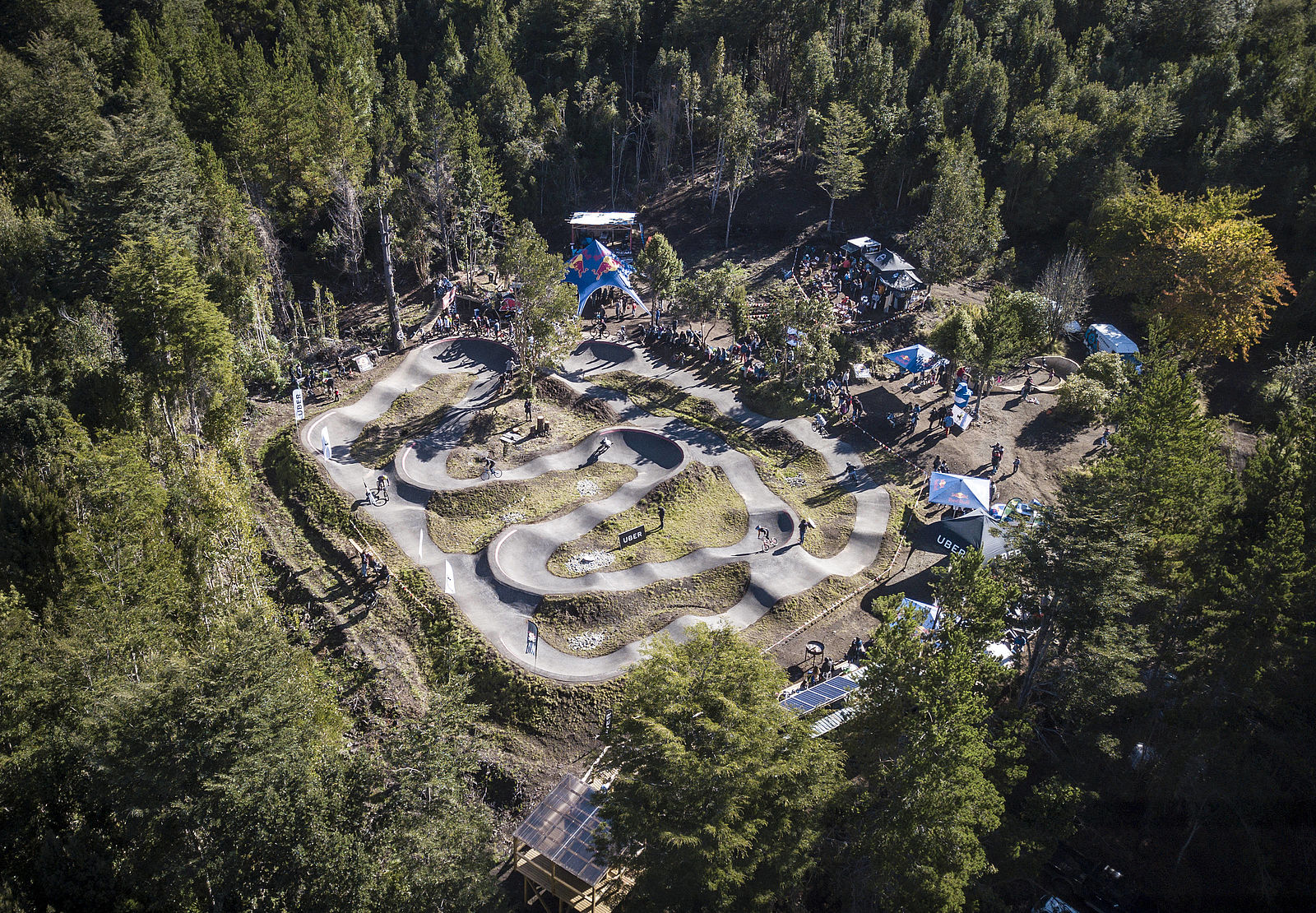 The day after the Red Bull Pump Track World Championship qualifier event in Durban there was another one that went down in Ensenada, Chile! The series is really starting to pick up with 75 riders from across Chile, Argentina, Brazil and Colombia all competing to get that free ticket to the finals. 500 spectators came out the Kotaix bike park to watch the rider shred the track and attempt to get the best timed results of the day. There was a good mix of MTBers and BMXers shredding the track and it was awesome. This is the way it should be having offroad cyclist of all types riding and vibing together.
Mens Results:
Bruno Lavagnino
1st place – Chile
Matias Musso
2nd place – Chile
Daniel Galleguillos Ojeda
3rd place – Chile
Ian Rojas
4th place – Chile
Women's Results:
Renata Urrutia
1st place – Chile
Camila Nogueira
2nd place – Argentina
Pamela Moreno
3rd place – Chile
Constanza Rubio
4th place – Chile
View the full results HERE
There's still time for you to register for the upcoming Red Bull Pump Track Word Championship Qualifer when they come to the states on May 19th (Oklahoma City) and May 26th (Levanworth, WA). CLICK HERE TO REGISTER