Hands in Factory – Running Horns: SH Spade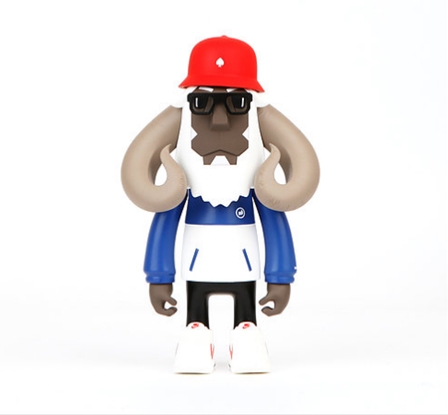 The creative folks at Hands In factory recently added a new figure to their Running Horns series! This one is called SH Spade and it's a dope figure that continues the Hands In Factory "Urban" inspiration. Spade is sporting a red Kangol, gazelle style glasses, a blue and white wind breaker style jacket, black jeans and Nike kicks. The resin figure stands at 7 inches and it comes with an extra camp cap.
Only 20 pieces have been made of this figure and it's already available but at $280 there might be a few more left before it sells out so act fast!
About Hands in Factory:
"Hands In Factory is a team made up of UpteMPo and ROCKOON.
They design characters and toys based on street and urban cultural feelings.
They have created and produced their representative works 'RUNNING HORNS' and PROBLEM CHILDREN, OCEANS CREW, APE TOWN, which are their original series. From designing and producing prototypes to completing, they have been working in various fields in illustration, graphics and product production concentrating on art toy."
SH SPADE ver.ORIGINAL
Martian Toys x Quiccs x Gorgocho – UKIUK Vinyl Figure Collabo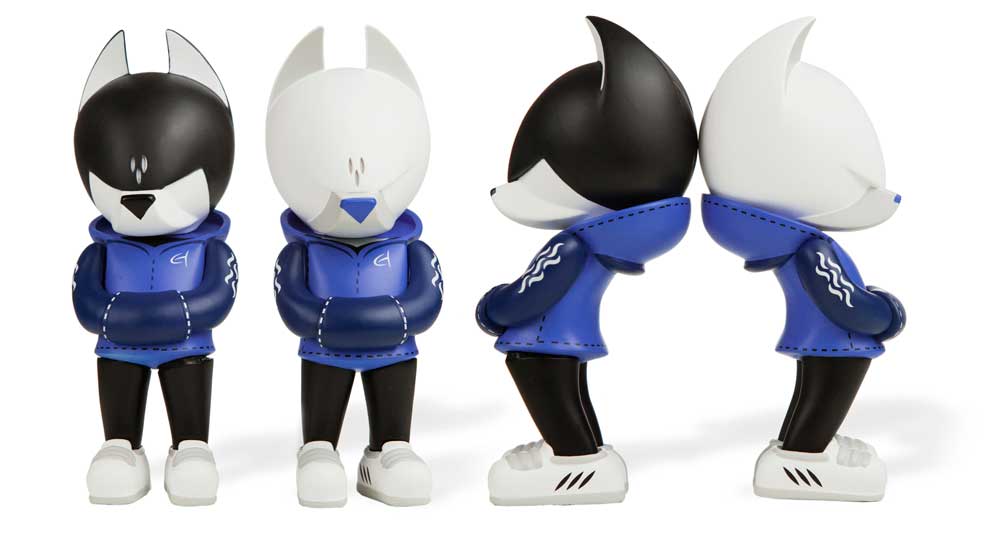 The folks at Martian Toys announced its world premier of UKIUK by Gorgocho!! The new vinyl figure will launch at at Toycon UK 2018 which goes down on April 7th and 8th. "Ukiuk" is Gorgocho's first production vinyl figure and we're diggin it!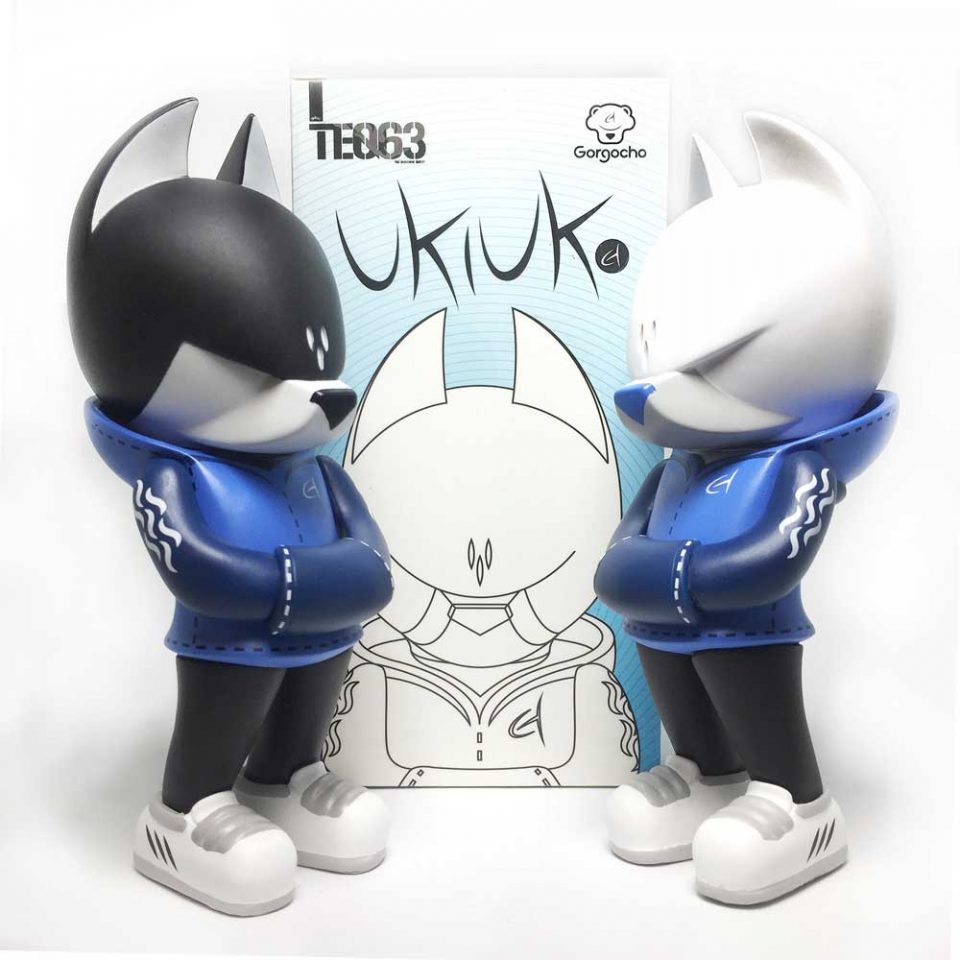 Gorgocho (Charles Rodriguez)teamed up with Martian Toys and Quiccs Maiquez and created this dope figure by simply swapping out the head of popular TEQ63 Vinyl body and replacing it with his "UKIUK" head . The end result is Fire!!
Game Of Death Inspired "TEQ63 Dragon" by Quiccs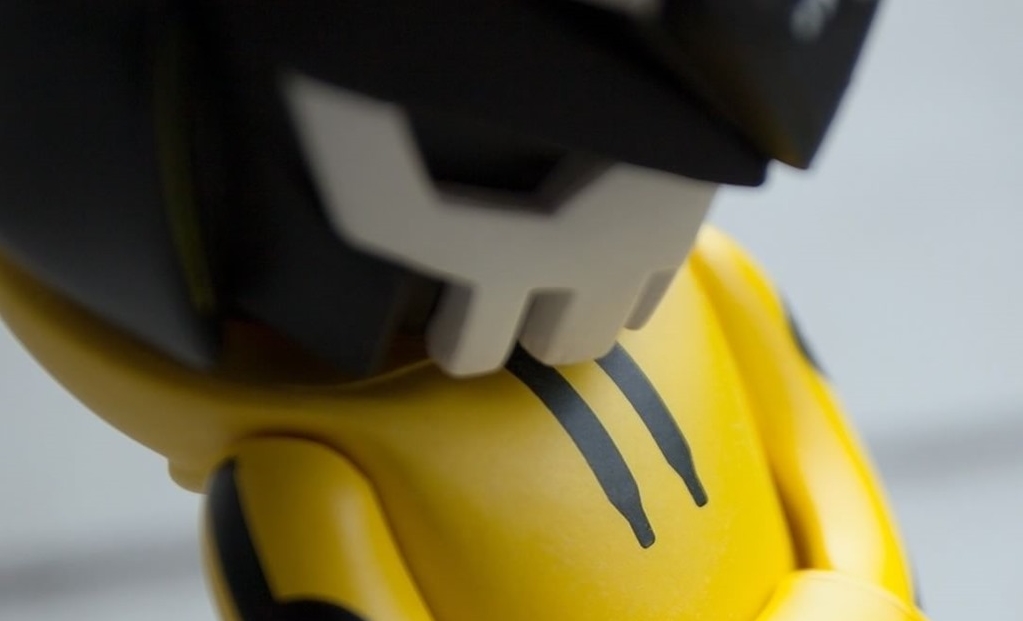 Singapore based design studio, Mighty Jaxx linked up with Quiccs and Martian Toys to created an exclusive special edition of Quiccs's popular TEQ63 figure. This time around the character gets its inspiration from the tracksuit Bruce Lee wore in the classic film "Game Of Death"! The teaser photo of TEQ63 sporting a hoodie in the same Yellow/black colorway as Bruce Lee's tracksuit in the movie. We're pretty sure the pants will be yellow and black but we wonder if Quiccs will make the sneakers yellow/black or white/black. One thing is for sure is whatever color the kicks will be, they'll definitely be a pair of Adidas 😉
There's currently no release date for "TEQ63 Dragon" but we think it'll be coming soon so be on the lookout!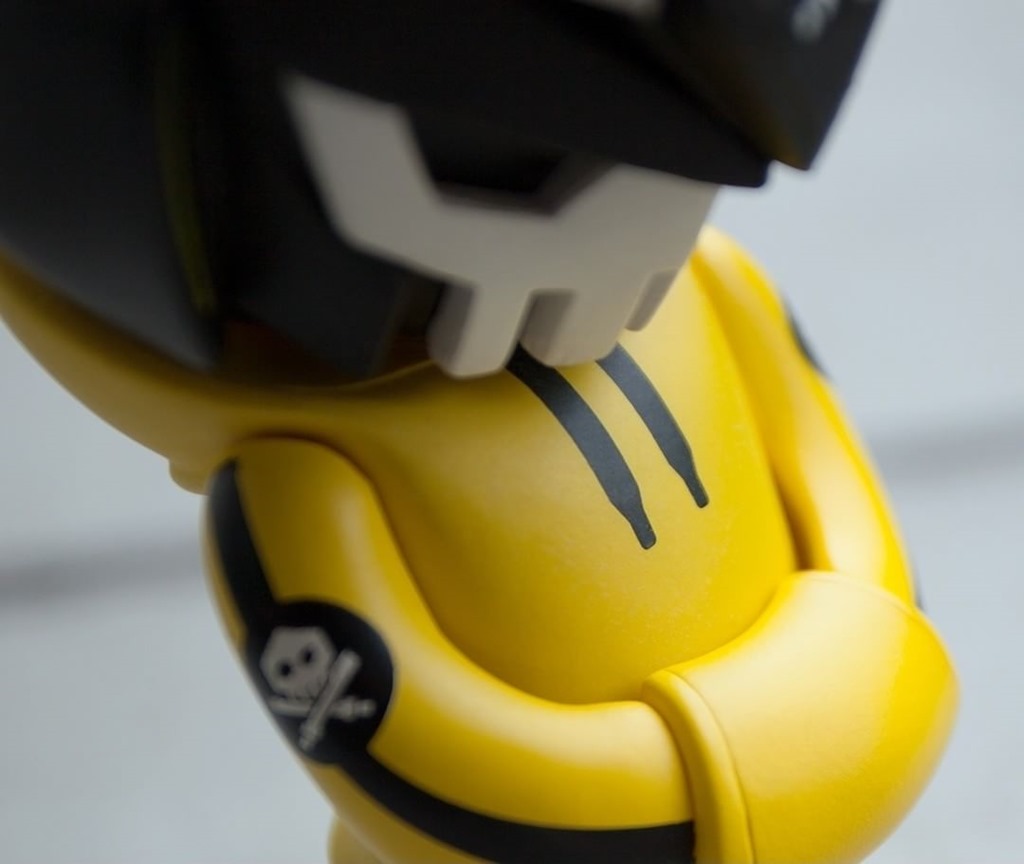 "Resin Can" Pink Marble Edition by Stash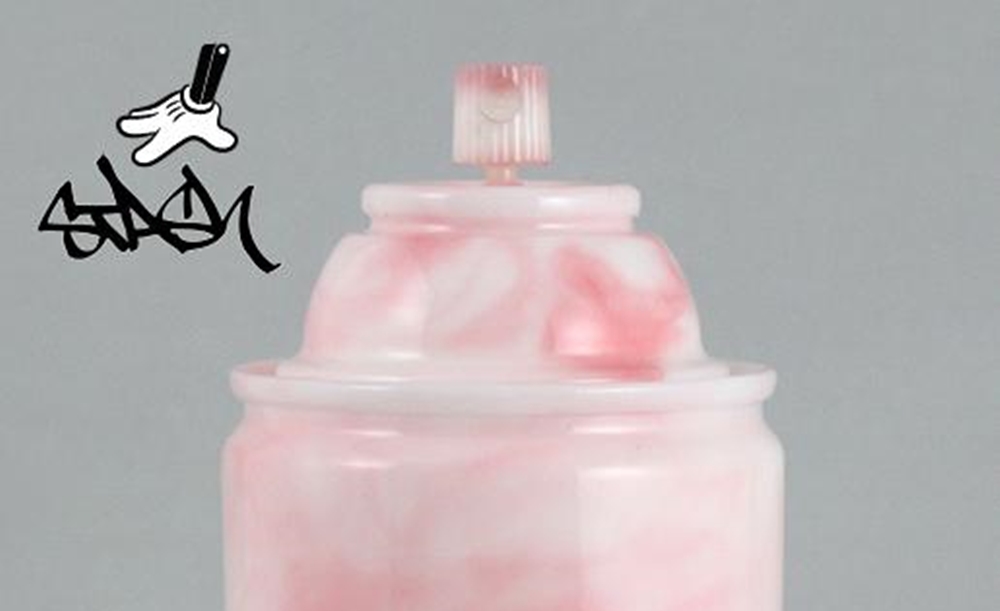 Silent Stage has released a new Resin spray Can from graffiti legend Stash. The fourth edition of the Resin Can sculpture based on an 80's Krylon can is done up in a pink marble colorway. The "Resin Can" is hand casted in high impact resin and stands at 8 inches tall. It's limited to only 25 pieces and it's available now directly from Silent Stage for $199.99