UK custom artist, Hoakser, did it again with another set of HipHop/Graffiti inspired figures called "Toyliners"!! These custom resin figure a spray bottle head, hoodie with "Toys" written in block letter style, baggy pants and sneakers with fat laces. They stand at 4″ tall and are hand painted with detachable magnetic heads. They also come in a vandalized box with stickers. These bad boys dropped on the 18th so you better get on it if you want to get your hands on one!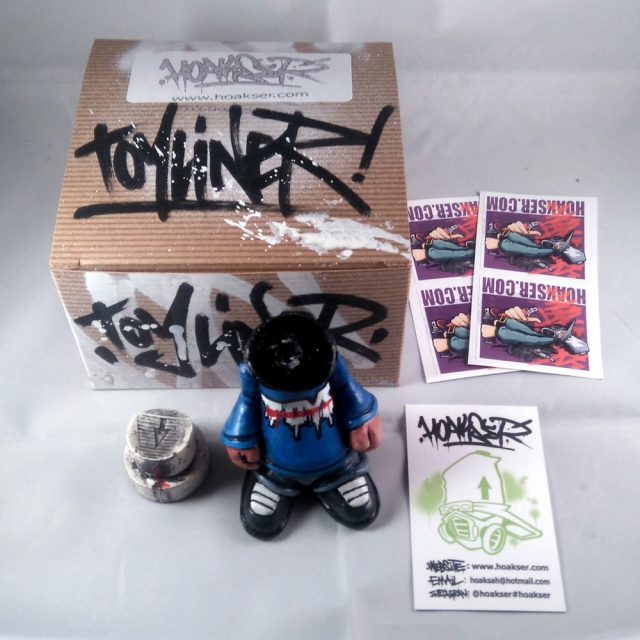 This nozzle headed graffiti figure is one of three unique "not toys" from a new toy line called ToyLiners..
In graffiti terms a "toy" is someone who isn't that good, has a weak style and sloppy hand style, hasn't had much practice or put in any work and probably doesn't understand the unwritten rules of graffiti yet.. These toys often find themselves getting crossed out, lined or gone over..It's just how it is..
~Hoakser