OS20 size BMX builds are slowly picking up steam so I thought now would be a good time to make a list of what's currently available.
For those that don't know OS20 is an over size 20″ wheel. That means the wheel is still a 20″ but just slightly bigger in diameter. The slight difference in size makes these bikes more stable, forgiving and less "Twitchy" to a traditional 20″. But the best part about it, is that is still retains most of that 20″ feel and nimbleness. It's also cool if you race BMX because OS20 is still a legal size for class. Any bike with a wheel size of 22.5 and bigger are considered cruisers in the BMX racing world.
The folks over at BMX Racing Group break down the size differences the best….
THERE ARE TWO WHEEL SIZES UNDER THE 20″ CATEGORY : THE 20″ ON JR/MINI BIKES USES THE 451MM DIAMETER WHEEL IN NARROW WIDTHS (FOR 20X1-1/8″ & 20X1-3/8″ TIRES), AND THE CONVENTIONAL 20″ WHICH USES THE SMALLER 406MM DIAMETER WHEEL BUT IN WIDER WIDTHS.

OS20 IS 451MM WHEEL DIAMETER IN WIDTHS SIMILAR TO 406MM WHEELS.

~BMX Racing Group
Why OS20? By Tioga:
"Why OS20?
OS20 rolls faster and retains greater forward momentum. This is achieved by a few factors.
First, it is well understood that minimizing the energy loss from the tire casing's deflection is key to reducing rolling resistance. The tire's sidewall compressing when weight is applied is one example of casing deflection. When compared with 20″, OS20, with its larger diameter and greater air volume, exhibit a smaller proportion of its casing deflecting as it rolls – so smaller casing deflection, less energy loss.
Second, the shape of the tire's contact patch also affects rolling characteristics. The contact patch the shape of the tread as it meets the ground. OS20 tire's larger air volume creates a different contact patch due to less casing deflection (see above). OS20 tires exhibit a smaller footprint resulting in lower rolling resistance.
Another benefit of smaller casing deflection is being able to maintain more forward momentum. As larger diameter tire casings deflect less when rolling, less energy is wasted in overcoming the casing deflection, thus more forward momentum is maintained. OS20 has potential for higher top-end speed and more efficiently maintains the speed.
When the difference between first and second is a fraction of a second, OS20 has the potential to be your winning edge.
Is OS20 legal?
Independently verified, OS20 wheel and tires are within UCI and USA BMX sizing regulations for 20".
What do I need for OS20?
OS20 specific frame, OS20 specific wheels and tires (including OS20 rim strip and OS20 innertubes) are essential for OS20. Many current front forks made for 20" bikes will work with OS20."
Mike Day & GT, Pioneers Of OS20:
GT was the first to really embrace the OS20 size with the help of 2008 Olympic BMX Silver medalist Mike Day several years ago. They were way ahead of their time and it didn't really catch on. Mostly because there were no parts available for OS20 and Pro riders found the OS20 bikes are slower out the gate. GT offered the bikes as completes but the demand just wasn't there at the time. But in recent years as more older riders wanted to ride a 20″ that wasn't so "Twitchy"(I hate that word lol ), they started making the switch to OS20 and it's been growing ever since. There's even a Facebook Group page dedicated to the movment.
What's The Difference Between OS20 & 20″ Frames
An OS20 specific frame and fork is designed to give you the same bottom bracket height and rear end length as a typical pro size 20". The brake mount position on an OS20 is changed to match the bigger wheel size. You can convert a regular 20″ but the bigger wheels will raise you bottom bracket height(center of gravity). That may or may not be a bad thing depending on your bottom bracket height to begin with. Also with a converted 20″, you may have to get a brake post extender or a more adjustable set of brakes to work with the bigger wheels.
The List, In No Particular Order:
The list below are the OS20 frames that I could find but keep in mind that you can convert most 20″ frames to OS20 depending on what forks you use or if you get a OS20 specific fork like the Elevn OS20 forks. The Yess Reach and Answer Dagger forks are also popular for OS20 riders.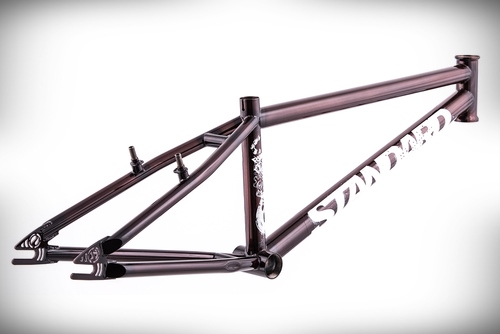 Built to order currently but will be stocking these as demand dictates.
4130 Chromoly
V-Brake or 990
Euro BB, BB Height: 11.625
Head Tube Angle: 74.5
TT Lengths: 21″, 21.25″, 21.50″, 21.75″, 22″.
Chainstay: 14.15-14
Weight: 3.8 lbs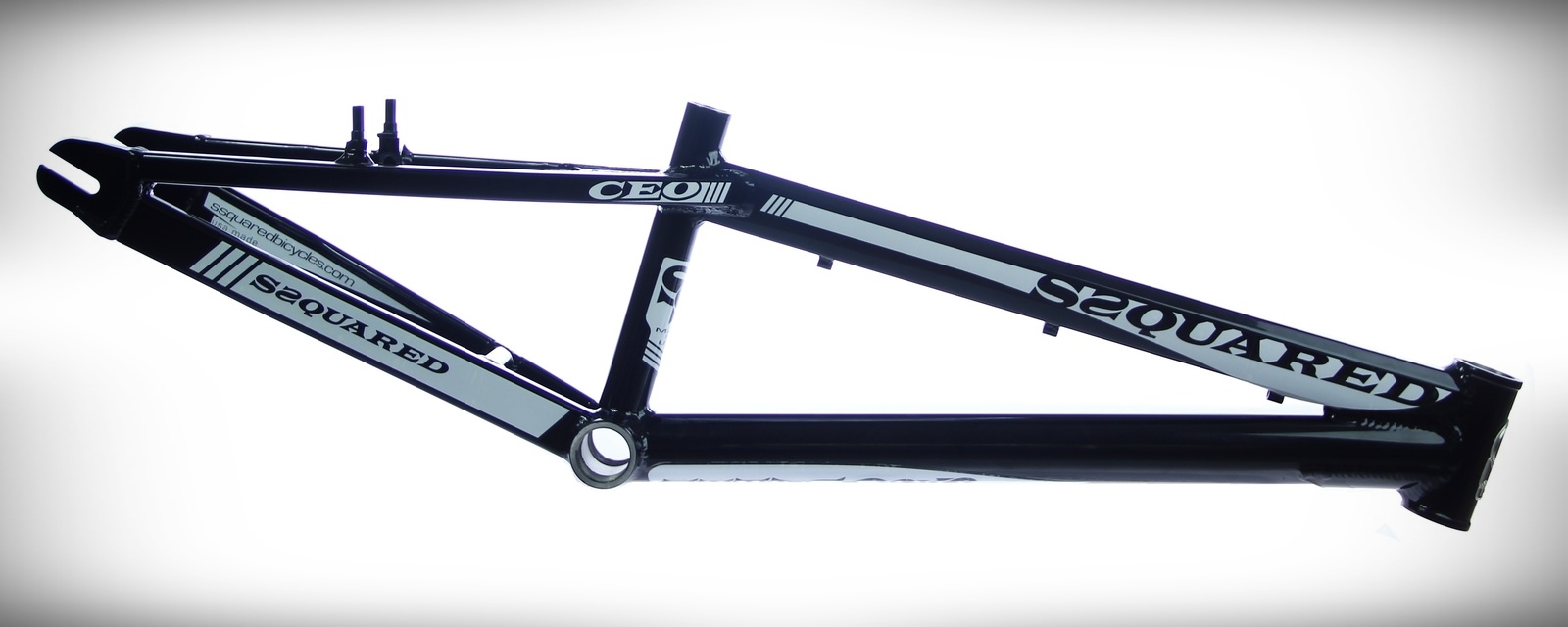 Aluminum
Head Tube Angle: 74
Chainstay: 14.5 / 15.75
BB Height: 11.375″
Disk Brake or V-Brake
XL: 21;25″tt, 3.7 pounds
XXL: 21.5″tt, 3.8 pounds
XXXL: 22″tt, 3.9 pounds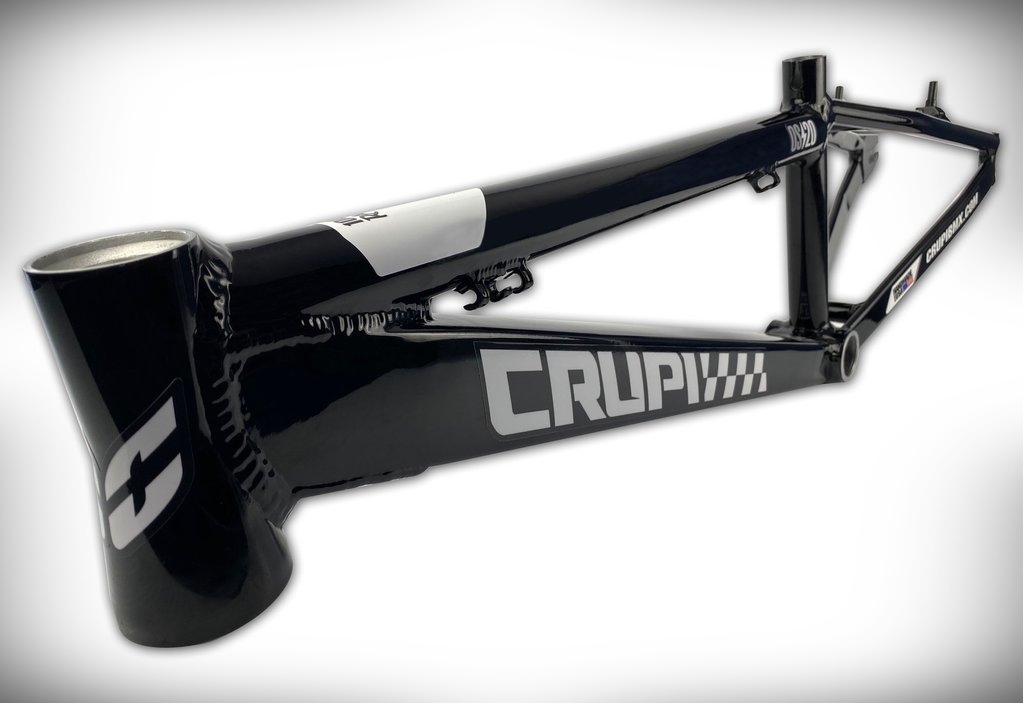 6061-T6 Aluminum
1-1/8″ or a Taper head tube
Head Tube Angle: 74
Chain Stay Length: 14.25″-15.75″
XL: 21.25″tt, Weight: 3.09lbs
XXL: 21.5″tt, Weight: 3.10lbs
XXL+: 22″tt, Weight: 3.10lbs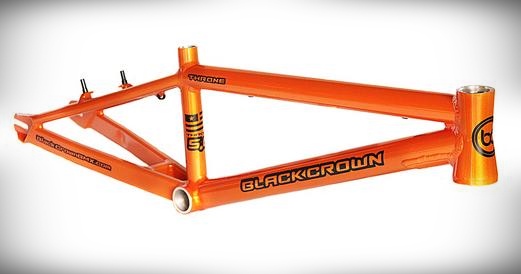 6061 Aluminum Tubing
Euro BB, V-brake mounts
Tapered Head Tube
22″ Top Tube
Aluminum 6061
Disc or V-Brake
Sizes Pro, XL, XXL, XXXL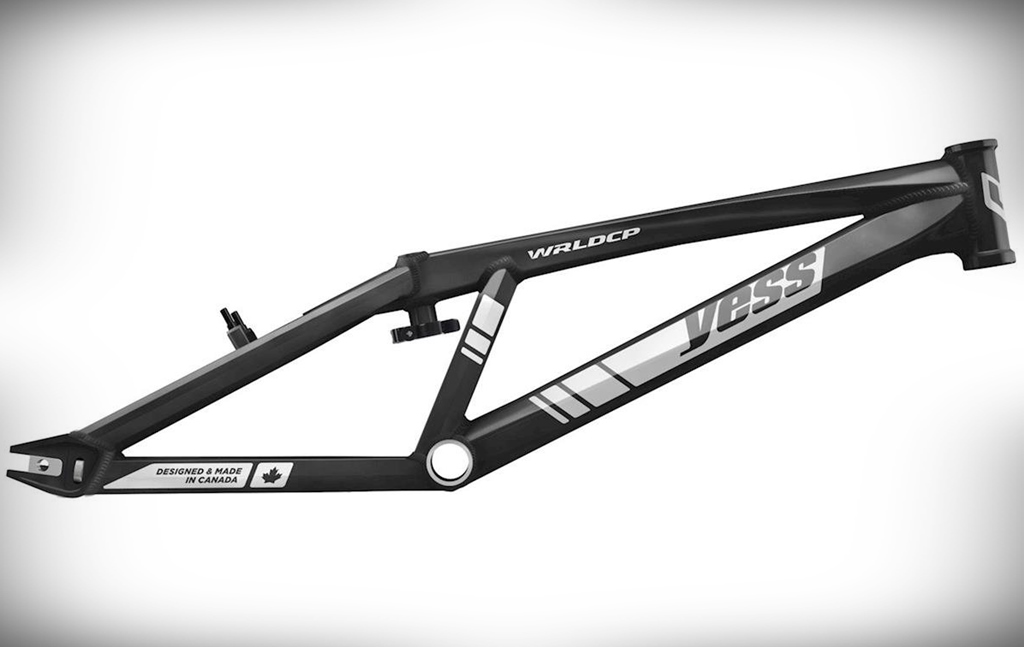 Hydro-Formed butted aluminum
T62 heat treating
Pro: 20.75″tt, 14.5″cs
XL: 21.5″tt, 14.8″cs
XXL: 22″tt, 14.8″cs
XXXL: 22.5″tt, 14.8″cs
Please let me know of any more OS20 frame makers that I may have left out in the comments below. Also feel free to post links to OS20 parts manufactures and brands on the comments below too.