Dirt World Bike Park Coming To The Bay Area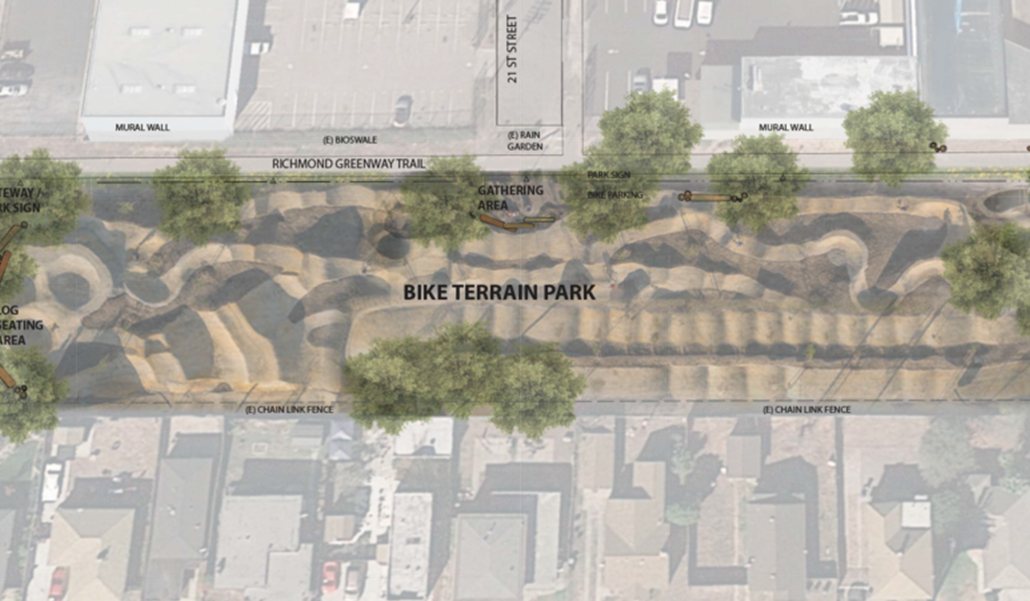 There's a new bike park in the works in Richmond, CA called Dirt World. Richmond is located at the top of the East Bay section of the San Francisco Bay area, not far from Oakland.
Dirt World was created as a way to bring the off road cycling experience right to the heart of the city making a spot like this more accessible to urban kids and youth of color. It's also part of the city's "Adopt-A-Spot" program which means the group that runs the track will be required to maintain the property and contribute to the neighborhood's beautification initiative.


The DirtWorld leadership team are AC Thompson, Jasmine Malabed (Dope Sauce Bike Club), Robert Ramirez (NorCal High School Cycling league), D2 Dennis Hoskins (Dope Sauce Bike Club), Howard Cato (Bay Area BMXers team), Troy Thompson, Jeanine Strickland (landscape architect), Alex Fowler (Action Sports Construction) and renowned trail builder Jim Jacobsen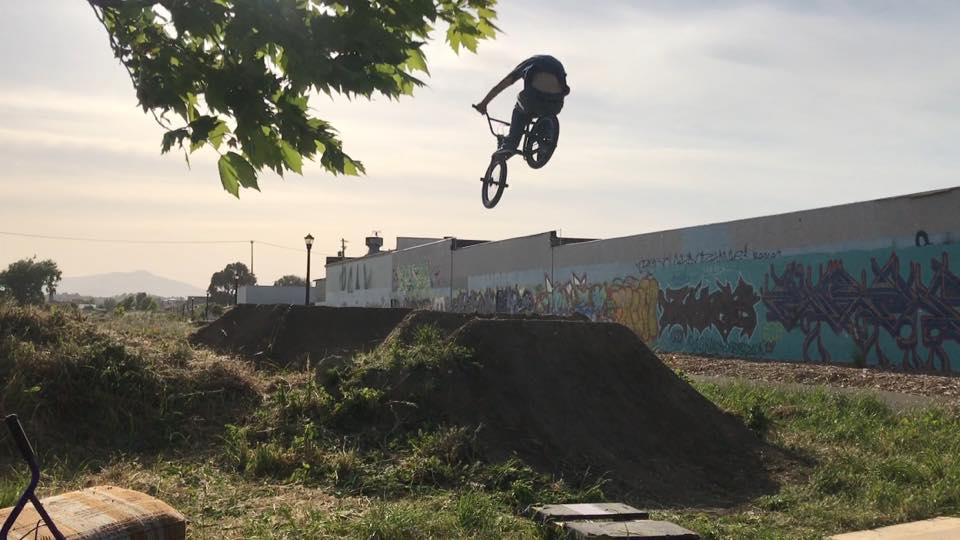 The first phase of Dirt World's 2.1-acre construction started on Feb. 1 and it will feature terrain for all skill levels like pump tracks, jump lines, a mini BMX track, as well as a mountain bike skills loop. The park is looking to open by the end of this month.
"Dirt World is about urban transformation. We are bringing cycling into the heart of Richmond, and turning a vacant lot that was once blanketed with trash and head-high weeds into a positive and healthy space for at-risk youth. The project is being spearheaded by local volunteers as well as Action Sports Construction, a leader in bike park and race track development." ~Dirt World
"Once open, the park will be used to host riding clinics for all ages, including girls-and-women-specific ride days, family ride events and dirt jump jams. "Richmond is also getting its first high school MTB team, so Dirt World can be a skills center for them, as well as local BMX racers," ~A.C. Thompson (DirtRagMag 2.8.17)
Right now the Dirt World group is trying to raise funds to help finish the project. They're almost halfway to their goal of $10,000. CLICK HERE If you would like to contribute.
"Monetary support for the project has come from Title Nine Sports Apparel, various Richmond-based recreation organizations, several high school mountain bike teams and plenty of private donations. The Dirt World team is still looking for donations to cover construction costs, park amenities such as benches and picnic tables, and bikes and equipment to be used for community cycling programs for kids and adults who don't have the means to have their own cycling gear." ~DirtRagMag.com
We're super excited about this project and can't wait to see what they create! Saty tuned for more info as we get it.
Also visit Dirtworld.org for more details.
(Exclusive) 2019 Mongoose Title – Elite Series – BMX Racing Complete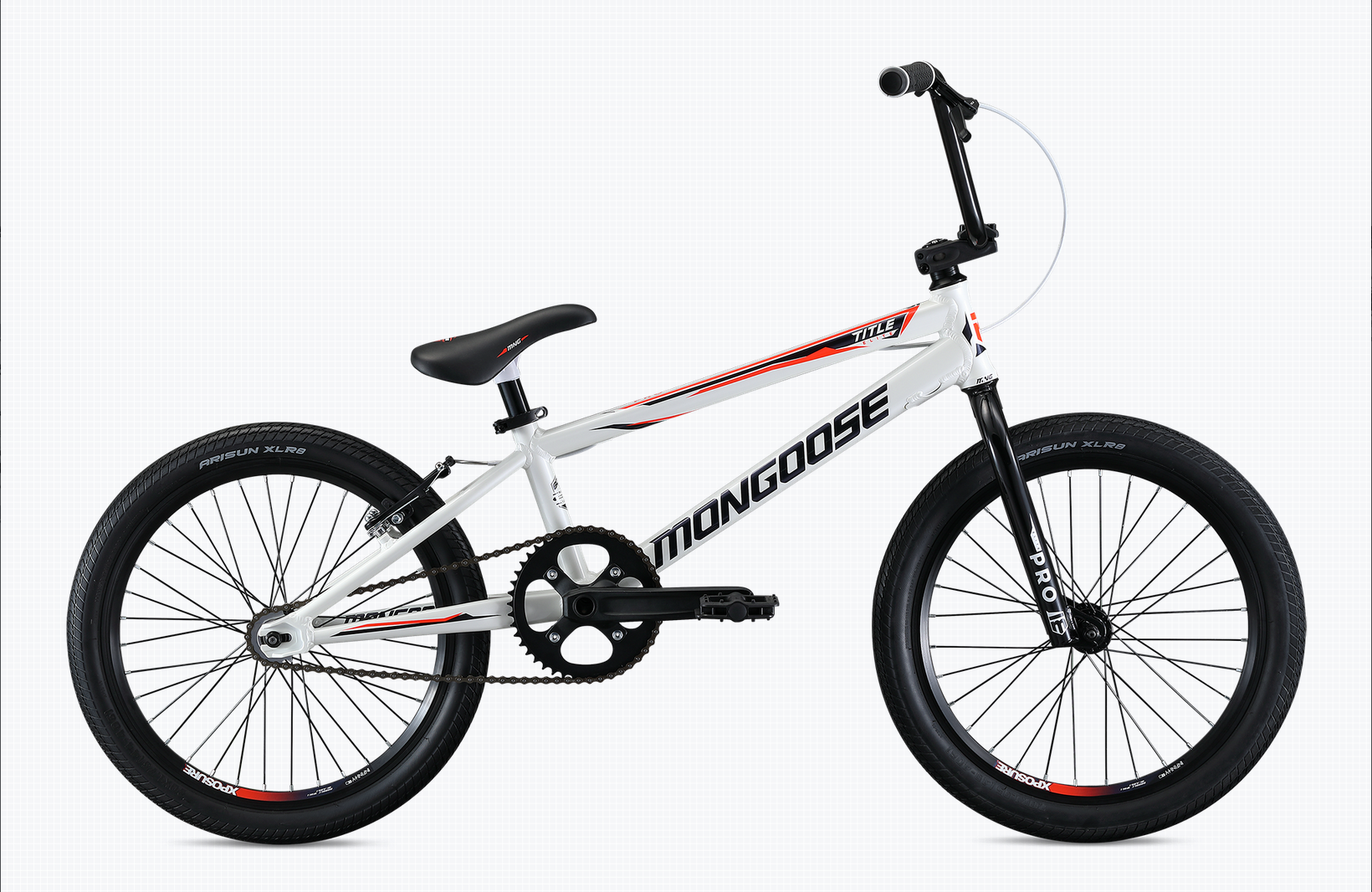 Legendary BMX Brand Mongoose had a successful and much talked about return to the BMX Racing scene with their super affordable "Title" complete series and now they're taking it a step further with the 2019 Title ELITE! The Title Elite takes the already awesome Title frame and upgrades it to elite level BMX racing quality. The stock parts also get a nice upgrade, Here's what we know so far…
1. The Title Elite will be coming in 3 sizes:
-Pro (20.75)
-Pro XL (21.26)
-Pro XXL (21.73)
2. The will only be available as completes
3. The Chainstay length with be a tad longer than the original title at 14.33
4. The bars and forks will be chromo on the Elite
5. The new cranks will be 2 piece this time and they will also be chromo
6. New extruded tubing is used on the frame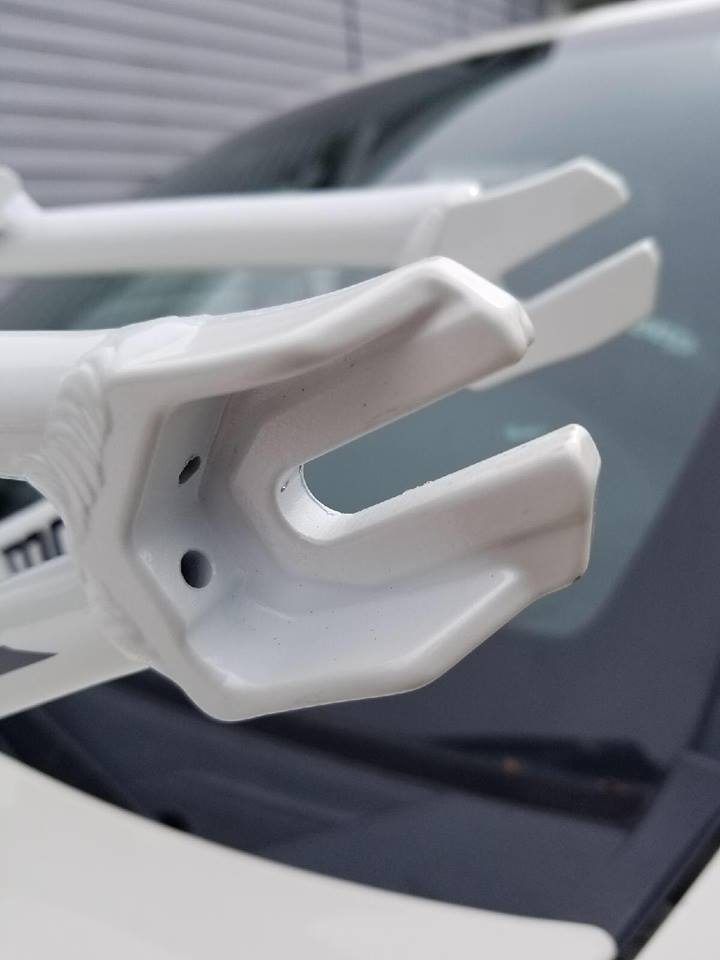 7. The dropouts get upgraded to the beefed 3d style for increased stiffness
8. BB86 Bottom Bracket
9. Flaired out seat tube
10. New colorway, White with orange and black decals
11. Price $450
12. Sealed cassette and sealed front hubs
13. Lock-on grips
Pretty awesome!!
You should be seeing the La Revolution Cafe team riders shredding the BMX racing tracks on the Title Elite really soon! Be sure to follow them on Facebook
We're super excited to see the Goose getting more involved in the BMX racing scene and we look forward to seeing these new Title Elites on the tracks this summer!
Now the previous Title line will still be available but for 2019 they will be getting the updated race decals and will be available in Blue. Wait a min. The last time we saw a Blue Mongoose racing bike was on the legendary, first generation Solution. Could the new blue colorway be a little tribute to the Solution?? OH SNAP!!
Red Bull Pump Track World Championship – Lesotho Qualifier Recap Video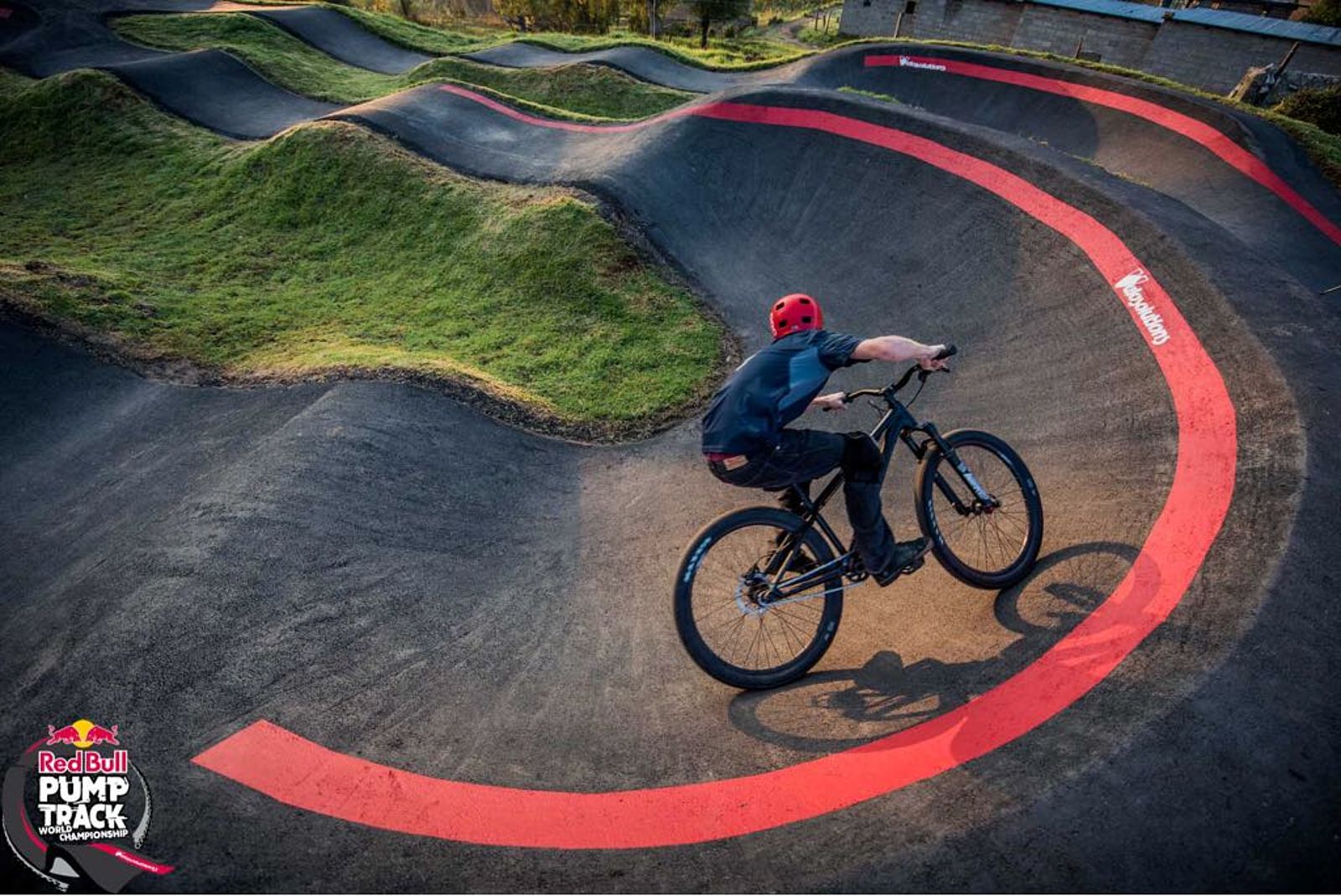 The Red Bull Pump Track World Championship continues it's qualifier series at the amazing Velosolutions pumptrack in Roma, Lesotho in Africa. The Lesotho pumptrack is the home of the first ever #PumpForPeace project from Velosolutions.
Results:
Cameron Wright
1st place – Australia
Oliver Jones
2nd place – South Africa
Dylan Williams
3rd place – South Africa
Brandon de Bruyn
4th place – South Africa
"When the Red Bull Pump Track World Championship was conceived our goal was to ensure that even the most remote communities could have their chance at being a world champion. Take a look at the impact #pumpforpeace has had in Roma, Lesotho one year on."
About PumpForPeace:
"#pumpforpeace is a global initiative from Velosolutions, building pump tracks in underprivileged communities, focused on making cycling and action sports more accessible than ever before. No matter your race, gender or religion, cycling has the power to unite communities around the world, #pumpforpeace was founded on this belief and that by making the sport more accessible we can help promote a more tolerant future."
CLICK HERE to see the full results and more photos.
Red Bull Pump Track World Championship – Chile Qualifier Recap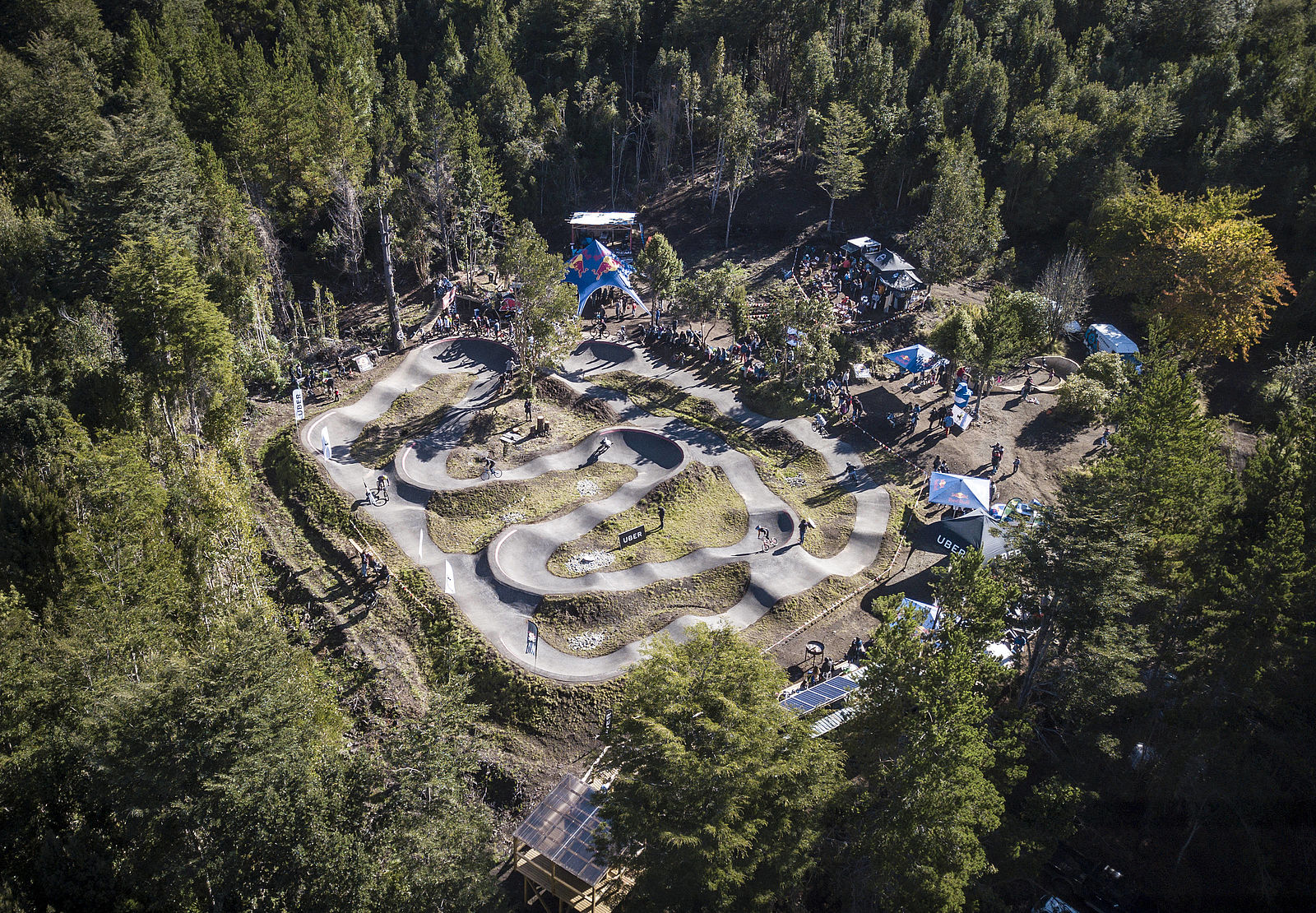 The day after the Red Bull Pump Track World Championship qualifier event in Durban there was another one that went down in Ensenada, Chile! The series is really starting to pick up with 75 riders from across Chile, Argentina, Brazil and Colombia all competing to get that free ticket to the finals. 500 spectators came out the Kotaix bike park to watch the rider shred the track and attempt to get the best timed results of the day. There was a good mix of MTBers and BMXers shredding the track and it was awesome. This is the way it should be having offroad cyclist of all types riding and vibing together.
Mens Results:
Bruno Lavagnino
1st place – Chile
Matias Musso
2nd place – Chile
Daniel Galleguillos Ojeda
3rd place – Chile
Ian Rojas
4th place – Chile
Women's Results:
Renata Urrutia
1st place – Chile
Camila Nogueira
2nd place – Argentina
Pamela Moreno
3rd place – Chile
Constanza Rubio
4th place – Chile
View the full results HERE
There's still time for you to register for the upcoming Red Bull Pump Track Word Championship Qualifer when they come to the states on May 19th (Oklahoma City) and May 26th (Levanworth, WA). CLICK HERE TO REGISTER