Lee Kirsch interviews the man behind Rennen Design Group George Costa! George talks about the history of Rennen and the products that he and his team are making for Mountain Bikes and BMX bikes, He also showed us his revolutionary new training device called the G-Cog! You have to watch the video to find out all about this great device. It's a must buy if you want to really improve your performance out the gate! Check it out!
Here's a brief description of what the G-Cog is:
G-Cog uses advanced sensor technologies to measure every dynamic motion in the cog. Training with G-Cog allows you to measure the following:
Torque

Speed

Power

Distance

Acceleration

Rider Wobble

Reaction time

Data is collected at the highest sample rate in the industry (up to 250 samples/second) which is then downloaded to a PC via a Bluetooth connection.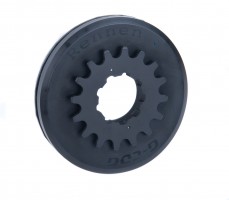 For More Info on the G-Cog CLICK HERE