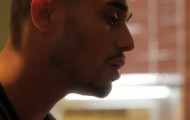 Here's the latest video off of a series of videos by the Illz, This one's called Los Angeles(Existen).
This is Chapter #3 and it's about loss…"The nightmare has ended, but is replaced by a cold reality that is not much different. A letter proves the pain is in fact real, the separation is definite, that she is now 'dead and gone' to him."-Youtube.com/TheillzNetwork
The sample in this track is from one of my favorite West Side players song too so you know I'm feeling it.
If ya'll don't know about the Illz ya'll should do some research, dude is Ill 4 real! The Illz and director Kristopher Rey-Talley have been making some really dope visual for a while now ya'll need to check em out!
Check out more underground HipHop videos HERE