Charile Brown and Dinco D Of L.O.N.S. Perform "The Scenario"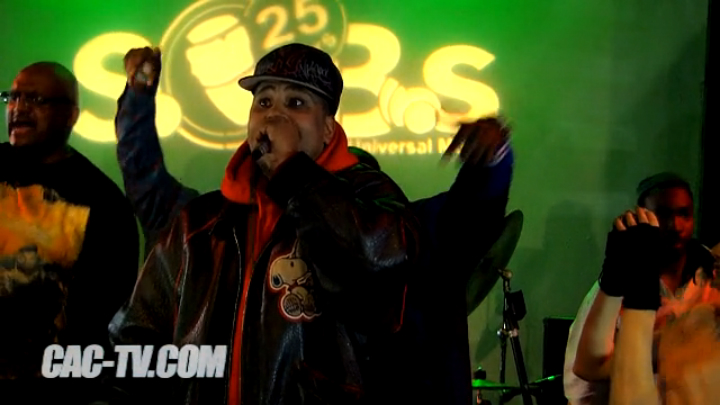 New Balance Bike and Pedal Cart Treats From Chillafish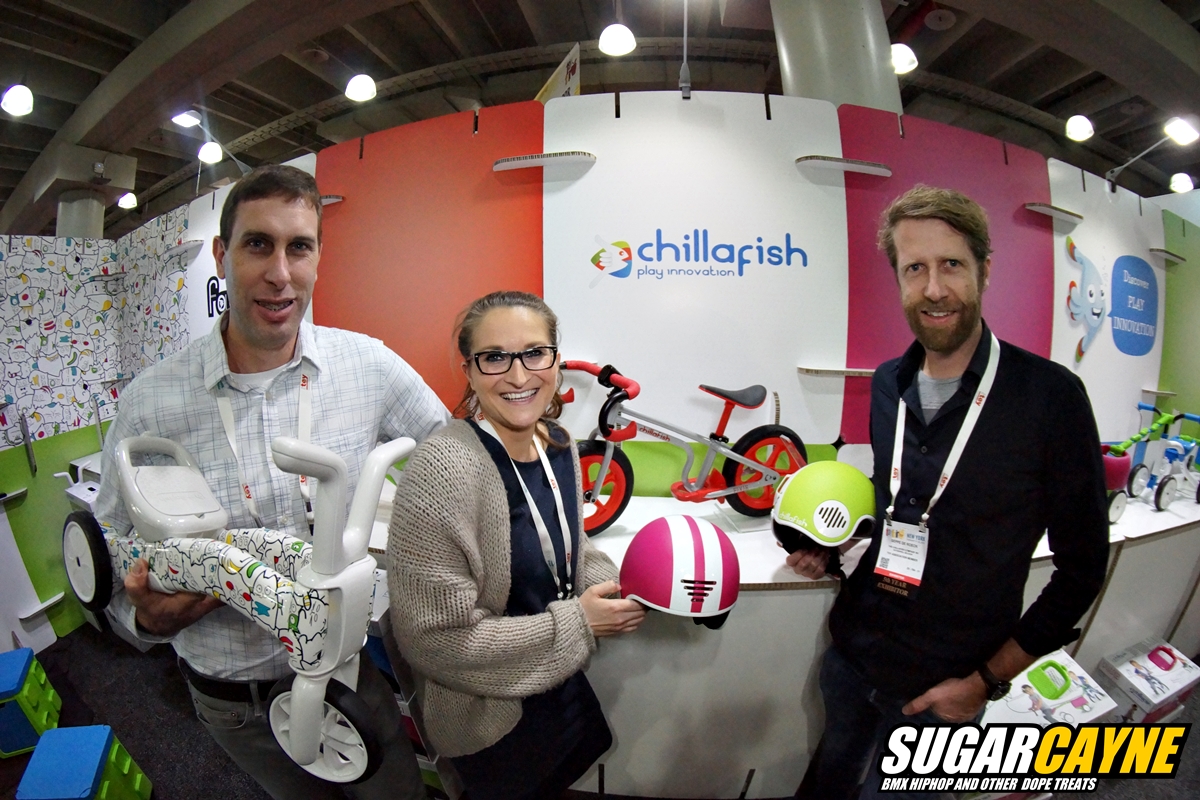 During Toy Fair NY 2018 I caught up with Seppe De Roeck of Chillafish for an update on the brand. Seppe took me for a tour around the booth to check out the newest products Chillafish had to offer. First up was a cool pedal go cart for kids called Monzi RS. This pedal cart is packed with features like folding and adjustable parts that you don't need tools for. It also comes with a wall mount so when your finished folding it up you can hang it on the wall to save space. The Monzi comes with a hand brake and it can pedal forward and backward with its AFR-hub.
Next we checked out their new Bobbi helmet which is certified for skate, ski and bikes. The helmet's were meant to go with the Monzi so they come in the same 4 colorways as the pedal cart, Red, Blue, Lime and Pink.
Fixie is Chillafish's latest balance bike. It's inspired by fixed gear bikes so it comes with drop bars and it also comes with a foot brake. The Quadie and Trailie is a click 'n' play 4-wheeler and trailer for toddlers
Check out the video above for more details and make sure you watch till the end for some funny outtakes.
Visit Chillafish.com
Playtime Edventures Toy Fair 2018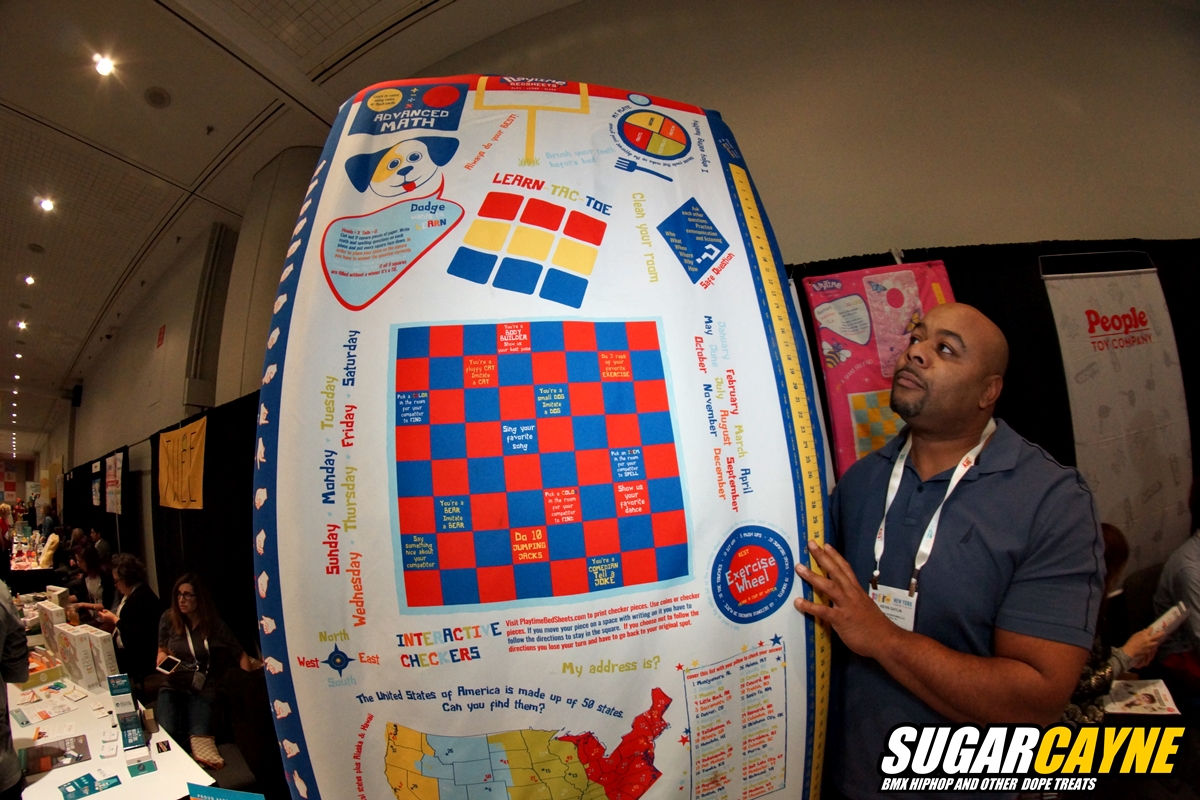 We caught up with Kevin Gatlin, Owner/creator of Playtime Edventures at Toy fair 2018! He's been doing big things with his Playtime Bed Sheets. Playtime Edventures have been featured on numerous TV shows including Good morning America and the Playtime Bedsheets are found in 10 different hospitals!
About Playtime Edventures:
Because of space, my wife would use our son's bed as a desk but it wasn't until I visited a friend whose son was sick in the Hospital did I realized that there was very little stimulation for kids confined to their Hospital beds and rooms!
So, with the help of passionate teachers, parents, and kids we created Playtime Bed Sheets. Playtime Bed Sheets extended the play area of the room and provided kids a place where they can play, learn and sleep! We quickly realized our Playtime Bed Sheets and Slumber Bags was exactly what the Doctor ordered for kids everywhere! Playtime Bed Sheets & Slumber Bags boost over 50 interactive fun games for everyone to play, learn and sleep on! ~Kevin Gatlin
For more info visit PlaytimeEdventures.com
Photo Gallery From ToyConNJ 2018 (300+Photos)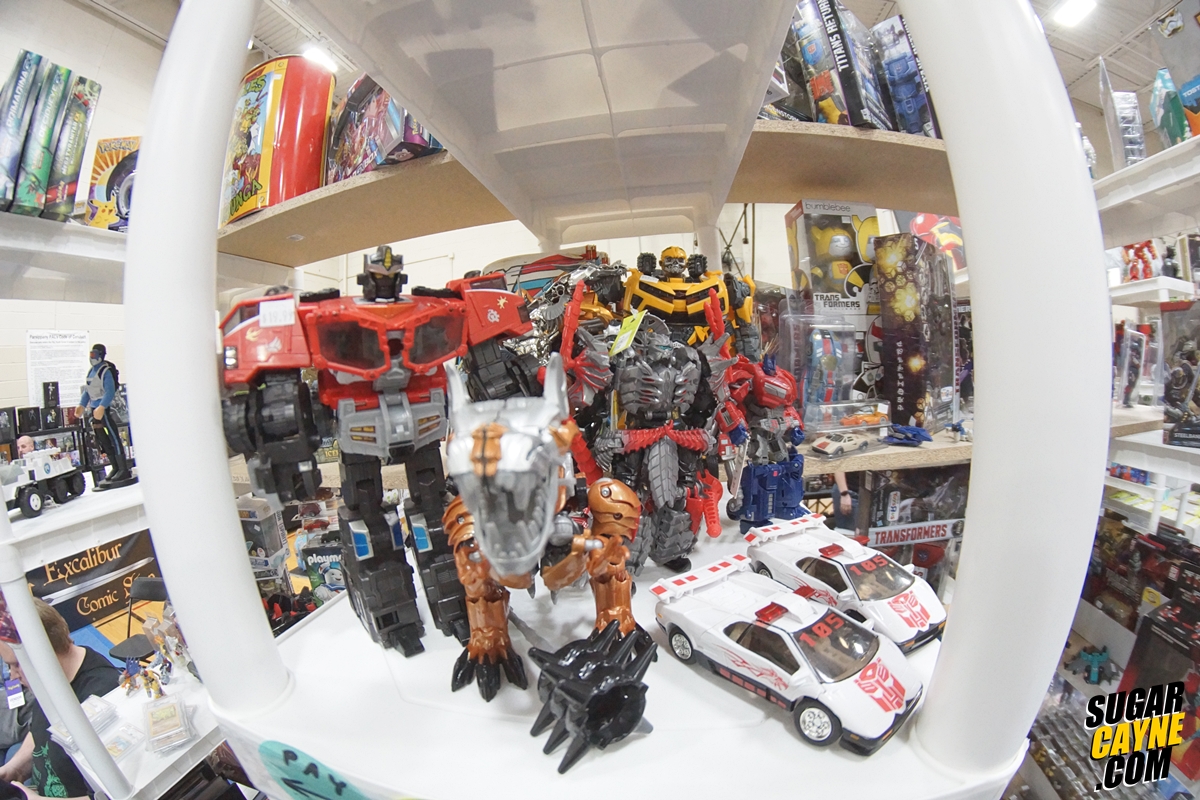 We had a great time at ToyConNJ this year! There were a ton of new and vintage toys to see. Tons of Pops by Funk and classic G.I. Joe toys for days! There were also vintage and new video games and board games, there were even a few comic book vendors at the event, it was awesome. One of my favorite sections was the play area where they had two 4 lane slot car setups, an R/C car setup, vintage arcade game and virtual reality games that you could all play for free! It was a great time and I can't wait to go again next year!
For more info about ToyConNJ CLICK HERE