My dude Brian of The Bee Shine (@BeeShine) edited and dropped some bars on his New Jersey based underground HipHop group WeatherProof's (@weatherproofnj) new video "Yellow Brick Road"! This is their debut music video for the single"Yellow Brick Road" and it will be featured on their sophomore album Dirty Naturals, scheduled to release in November 2012…. But wait a min….I didn't know Bee Shine had bars?!?!!? Dude is holding out on me lol, he know next time I see him we's gotta do Spittin In Da Wip!!!! Stay tuned for that!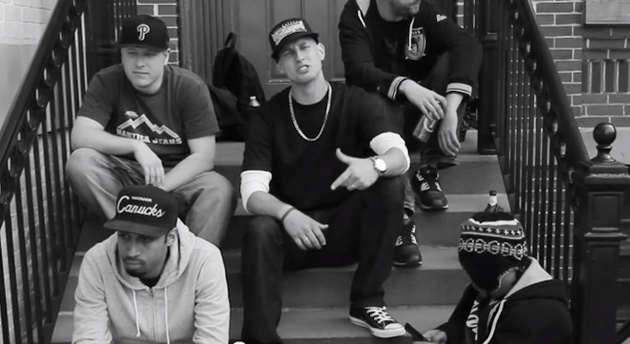 The album features Ras Kass, Louis Logic, and Orifice Vulgatron of Foreign Beggars, with production from Mr. Concept, Boy Of Summer, and Entity.
Leave a comment and let us know what you think of this song and video!