After his departure from Hyper Bikes, BMX Olympic Medalist and CAC-TV BMX Trivia contestant Donny Robinson is now riding for the legendary SE Bikes!!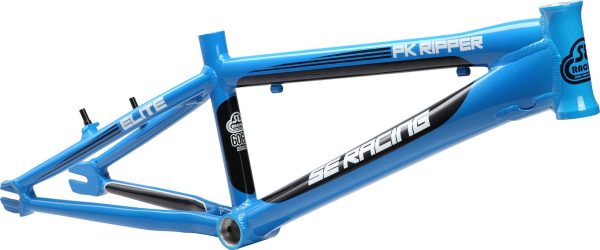 Peep the Official press release below:
SE Bikes has just signed Elite Pro "dR" Donny Robinson to a multi-year deal. Donny will be racing for SE at all pro series USA BMX nationals, the UCI World Cup series, and the UCI World Championships for years to come.

Donny is a life-long BMXer with an Olympic medal and many National and World titles under his belt. He has been competing as an Elite pro for over ten years and has amassed fans from all over the world. "SE is BMX racing! I'm excited to continue my career with a brand that has been here since BMX's beginnings. I'm hugely grateful to SE for believing in my abilities and signing me to a multi-year deal. I'm stoked to have the backing to be out there for years to come & put on the best show that I can," Donny said

Donny will be racing on the all-new 2013 PK Ripper Elite frame. This frame was completely redesigned for maximum stiffness in 2013 with a new bi-oval downtube and direct-weld ovalized chainstays. "We really went back to the drawing board with this year's frame design. The tracks have changed dramatically over the past few years with the UCI World Cup series. So we needed a frame that could not only keep up, but one that can win races and be on top of the podium. And Donny's just the right guy for the job. He's been on top of many podiums over the years and he's no stranger to winning," ~Todd Lyons, SE Brand Manager.