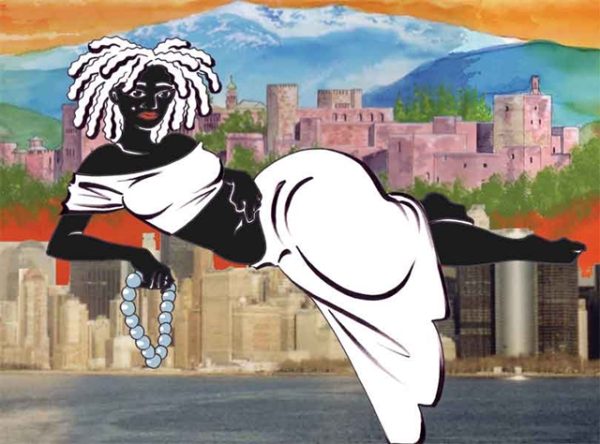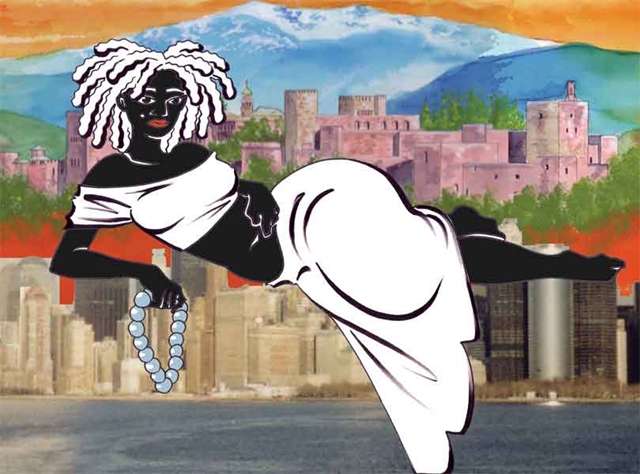 Super talented artist/illustrator Lance Tooks had a booth setup to support the Black Comic Book Festival at The Schomburg Center in Harlem. I got to do a quick interview with him about the may projects that he had on display.

Below is more info on Lance Tooks:
Lance Tooks has been drawing all his life. A former assistant editor at Marvel Comics, his artwork has since appeared in more than 100 television commercials, films and music videos. He has self-published the comic books "Danger Funnies" (co-published with Cry For Dawn), Divided by Infinity and Muthafucka. He also illustrated The Black Panthers for Beginners, written by Herb Boyd. He has contributed to a Hurricane Katrina benefit comic, as well as to the Graphic Classics line of books, adapting the works of Edgar Allan Poe, Mark Twain, Robert Louis Stevenson and Ambrose Bierce.