Another dope animated HipHop music video by the one and only Ill Bill with his latest single "Paul Baloff"! That super hard monster of a beat was produced by MoSS and the video was really creatively directed by MoreFrames, those guys do great work! "Paul Baloff" is off of Ill Bill's "The Grimy Awards" album and it features a ton of dope emcees; HR of Bad Brains, A-Trak, El-P, Jedi Mind Tricks, OC, Cormega, Meyhem Lauren, Q-Unique, Shabazz the Disciple & Lil Fame of M.O.P. with production by DJ Premier, DJ Muggs, Pete Rock, Large Professor, Beatnuts, El-P, Ayatollah and MoSS…….sick line up!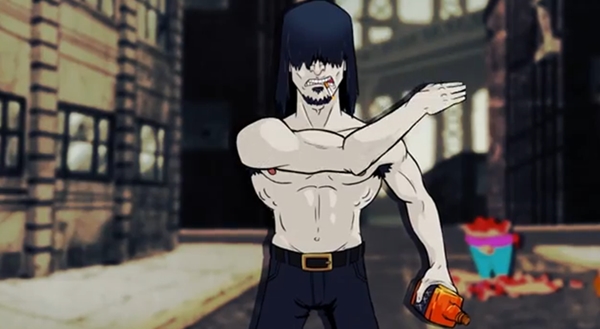 For all ya'll that don't know who Paul Baloff is below is a Wiki on him:
Paul Baloff (April 25, 1960 – February 2, 2002[1]) was an American singer, most notable for his time in thrash metal band Exodus.
Paul was the second vocalist with Exodus replacing Keith Stewart in 1981 and singing on their 1982 Demo and their first official album Bonded by Blood in 1985. After the release, they started the pre-production for their second album. Following the recording of a three song demo in 1986, Paul Baloff was dismissed from Exodus after "personal and musical differences", although he still had writer credits on their next album Pleasures of the Flesh.

After leaving Exodus, he sang in several bands in the San Francisco Bay area, such as Piranha, Hirax, and Heathen.

In 1997, when Exodus decided to reunite, Baloff was again invited to sing with the band.

In 2002 Paul Baloff suffered a stroke which left him in a coma and he was taken off life support by doctors. He was 41 years old.