I got commissioned to direct and edit the latest video for the Crazy DJ Bazarro's Dysfunkshunal Familee called "If The World Ended Tomorrow"! The song is about what the members of Dysfunkshunal Fam would do if the world was to end tomorrow. When I first heard this joint I couldn't stop playing it, that beat that Thelonius Martin made is sooo bananas!! My dude and Spittin In Da Wip alumni Napoleon Da Legend is the latest addition to the Dysfunkshunal Fam and he fit right in this track with his superior bars and lyrical flow, another new member to the fam named Sour Life Phoenix had the dope energy and a cool swag to his flow and D-Rock had that high energy and witty bars to end the song off nicely.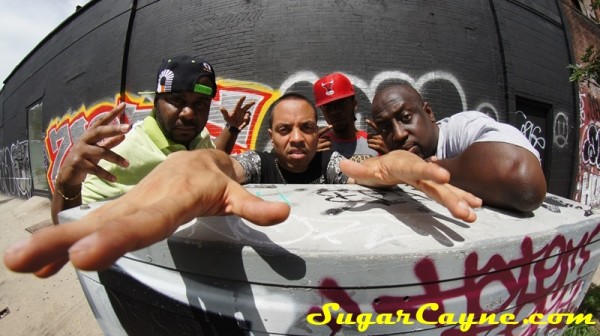 It was a hot ass day when we shot this video but we had mad fun shooting it. Sour Life was a little late for the shoot so I took a bunch of pics of NDL, Bazarro and D-Rock at the location to kill time. I found a really dope block to film on for the shoot, there were so many dope back drops to choose from. I love using those tagged up graffiti walls when I'm shooting HipHop videos and it fit the vibe of this video perfectly imo.
"If The World Ended Tomorrow" is the first single off the Dysfunkshunal Familee's EP called "The Purge" which is the lead up to the new Dysfunkshunal fam album "Family Matters" coming this fall and from what I heard so far it's gonna be fire! Stay tuned for more!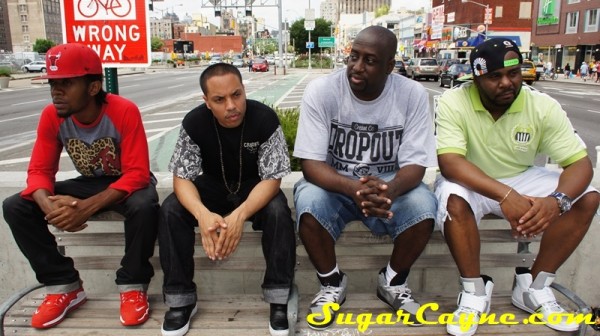 Below is the official release description for "If The World ended Tomorrow"
Ever heard of the movie "The Purge" seen it? Well, Da Dysfunkshunal Familee dropped a free EP before the movie even came out, for download on : Audiomack.com & Bandcamp here are the links
http://dadysfunkshunalfamilee.bandcamp.com/
http://www.audiomack.com/album/crazy-dj-bazarro-on-the-beats/the-purge-promo-ep-dysfunkshunal-familee
"If The World Ended Tomorrow" song & video (directed by Al Cayne) is the first single off the EP.leading up to the brand new upcoming album "FAmily Matters" by DA DYSFUNKSHUNAL FAMILEE. RELEASED DATE PENDING 00/00/00 AKA 2013 FALL RELEASE.. With the new addition of Napoleon Da Legend (google him) you'll find out on your own, The Fam is stronger than ever. Also new member Sour Life Phoenix keeps the familee dope ill music tradition afloat. let the music and rhymes speak for itself… "shit don't stop"~ crazy dj bazarro
Check out the unedited version HERE
[nggallery id=263]