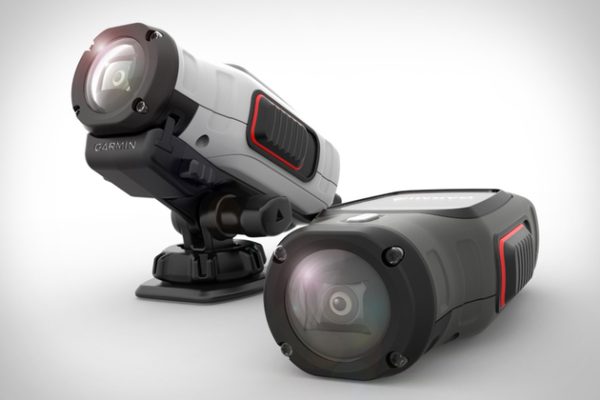 The folks at Garmin have a new action sports camera to give the GoPro a run for it's money. It's called the Virb Elite and it's a compact, 1080p HD, 16 megapixel, Wi-Fi, GPS video and photo shooter that has some other pretty cool features. According to Garmin the camera…….
……combines enhanced HD video recording with Wi-Fi capability and advanced GPS functions like preset recording profiles. For example, the Ski profile automatically records during the run but pauses when you get to the bottom.
That's pretty cool!
The Virb Elite also has multiple HD video modes: 1080p@30fps, 960p@48fps, 720p@30/60fps, 848×480@120fps. That's enough to get the shots you want for your action shots 4sho!
But what sets this camera apart from all the other compact action sports cameras (That I know of) is it's amazing sensors which can be really handy for a multitude of uses;
VIRB Elite's ANT+™ wireless connectivity also works with Garmin external sensors. Pair with the tempe™ wireless temperature sensor, speed/cadence bike sensor and the premium heart rate monitor to include revealing sensor information in your videos, like how fast your heart was racing on your last bike race or peering over the edge of the Grand Canyon. Elite also features a built-in accelerometer and altimeter for data stamping and custom filming profiles.
Ok I know talk is cheap when it comes to video camera so check out the Virb Elite in action in this commercial below!

So is the Garmin Virb Elite a good GoPro alternative? I guess it would depend on what your video/photo needs are. I'm sure there will be a ton of comparison videos out to help you make your decision but the cadence/speed/heart rate sensor kills the GoPro if your someone who is a cycling racer/coach.
Find out more about this cool camera here