My latest commissioned gig was to direct and edit a music video for MC WhiteOwl's new single "Rollin" off his album "Higher Intelligence"! This is the second video I shot for MC WhiteOwl and we had fun getting this joint done. You know I was Amp'd to feature some BMX bikes in the video and it was cool that MC WhiteOwl hopped on them for one of his performance shot.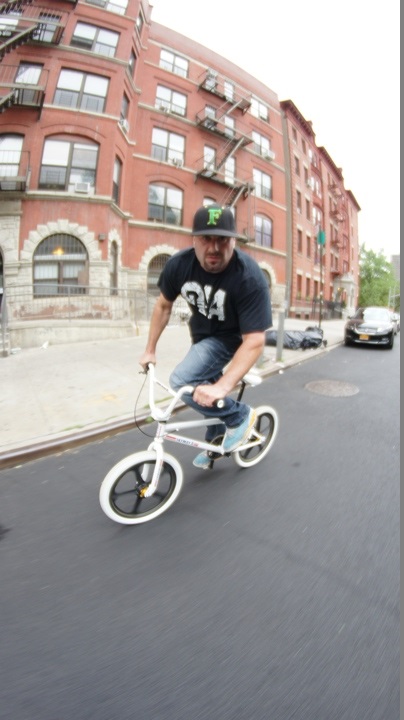 The beat for "Rolling" is produced by one of the hardest working HipHop producers in the game, Statik Selektah. I really like the sample he used in the beat, it's got a cool laid back vibe to it. MC WhiteOwl's bars and delivery were dope, he's got a great voice for spittin bars!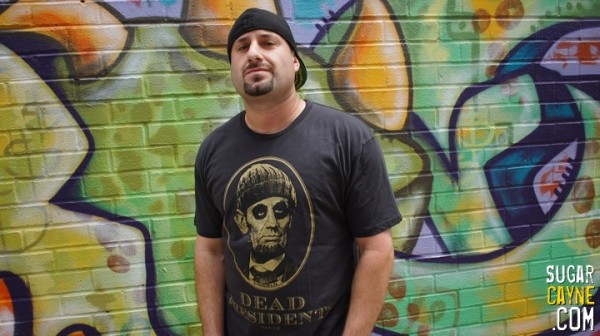 When I first heard this song I was thinking to myself that this was an underground HipHop version of "Molly Rap" but it's sorta like a PSA on what the benefits of taking Molly's (MDMA) better know as ecstasy are when taken properly. In the song WhiteOwl talks about how Molly's were used to help people and soldiers with post traumatic stress disorder and he also talks about his own experience with the drug. I dunno it's still a Molly Rap song imo lol but the song does shed light on what this drug is really suppose to be used for. I wouldn't put it in my body though 🙂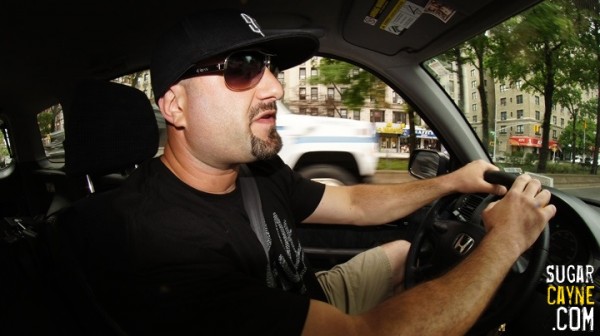 Below is bio on MC WhiteOwl:
MC WhiteOwl was born on July 9, 1976, in the Bronx, N.Y. He is a native New York MC, DJ, beat maker and record producer. An all-around hip-hop junkie, WhiteOwl is well known for his soulful beats, as well as spitting an aggressive form of freestyle.

He was first introduced to the world as WhiteOwl, on Reprise Records, in 2001, when he served as an MC in the short-lived hip-hop quartet, Bad Ronald. The group garnered significant MTV airplay with its first single "Let's Begin." The video, produced by Marc Klasfeld, memorably opens with White Owl rising from a garbage can filled with Marijuana smoke.

MC WhiteOwl is a Greenburgh, N.Y. native, who began spinning records when he was 13. He further developed his musical skills at Woodlands High School, where he first learned the art of spitting and the keys to developing memorable beats.

As a freshman at Binghamton University in upstate New York, he worked at the college radio station, 90.5 WHRW. During the long, cold Binghamton winters WhiteOwl taught himself to use the Akai MPC-2000—the device that, to this day, provides his beats with their signature soulful, trippy feel. Whether making originally based tracks, or chopping samples, he delivers raw boom bap every time.

Upon graduating Binghamton, WhiteOwl hit New York City looking for a job in the music business. He regularly DJed famous NYC parties, and was a regular performer at The Wetlands. WhiteOwl also served as the only Concrete Jungle Hip-Hop DJ to both spin records and rhyme. His mix-tapes were always in stock at Burkina on Houston, and he was a regular standout at many NYC hip-hop parties.

After bombarding A&Rs and heads with mix-tapes and freestyles, and working with future stars Sam Hollander, DJ Mondee, FazeOne, DJ Gravy and DJ IXL, he received a Reprise record deal in 2001. He spent 2001 traveling the country by van with Bad Ronald, rhyming and spinning for large crowds as an opening act for many famous bands. In 2002, when Bad Ronald disbanded, WhiteOwl began focusing on his career as a DJ in the NYC clubs.

In 2011, WhiteOwl had a chance meeting with his partner in

1 State Hip – Hop, Mr. Bruno Beatz. The musical magic was immediate, and after creating the song " The Secret " together, the 2 started working on the album " Higher Intelligence. "

MC WhiteOwl, along with his production partner, Mr. Bruno Beatz, drops 1 State Hip—Hop's first project,
" Higher Intelligence, " in 2013.

The music speaks for itself. With WhiteOwl rhyming, writing and co-producing 12 of 14 tracks, and guest production by Statik Selektah and DJ Mondee, the album is destined for greatness.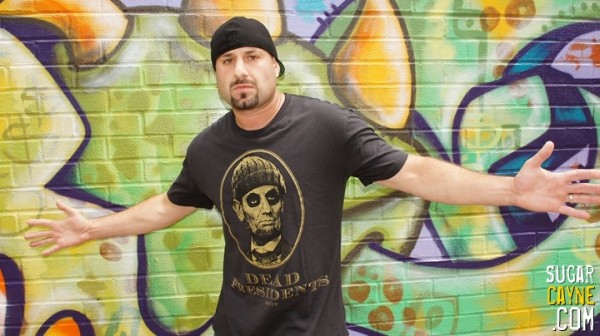 Website:
http://www.MCWhiteOwl.com
SoundCloud.com
http://www.SoundCloud.com/MCWhiteOwl
Instagram:
http://www.Instagram.com/MCWhiteOwl
Tumblr:
http://mcwhiteowl.tumblr.com/
iTunes:
https://itunes.apple.com/us/album/higher-intelligence/id689251307
CD Baby
http://www.cdbaby.com/cd/mcwhiteowl2
ReverbNation:
https://www.reverbnation.com/MCWhiteOwl
VIDEOS –
Never Be – http://www.youtube.com/watch?v=zmW6sK4DILA (Preview)
The Kings of Queens ( The 1986 NY Mets ) – http://www.youtube.com/watch?v=OQ2YrYGd0Tk (Preview)
America – http://www.youtube.com/watch?v=sQeDYbLzL1I (Preview)