PlanetBMX (@PlanetBMX) Has The Skyway Tuff2's In Red With A Coaster Break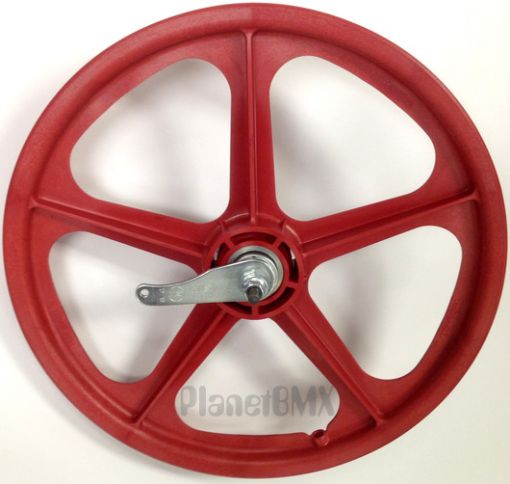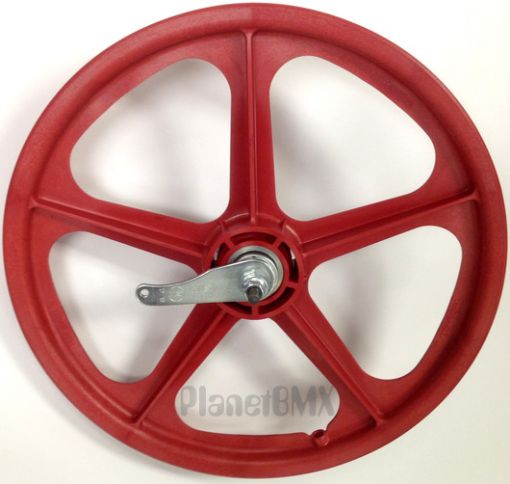 Back for the first time in 25 years comes the classic Skyway Tuff2's in red with a coaster break!!! Talk about childhood memories relived, Skyway just made OG BMXer around the world rejoice with this release! You can find out more info about these bad boy's on PlanetBMX.com

SE Bikes Monster Quad, World's first 29+ BMX Bike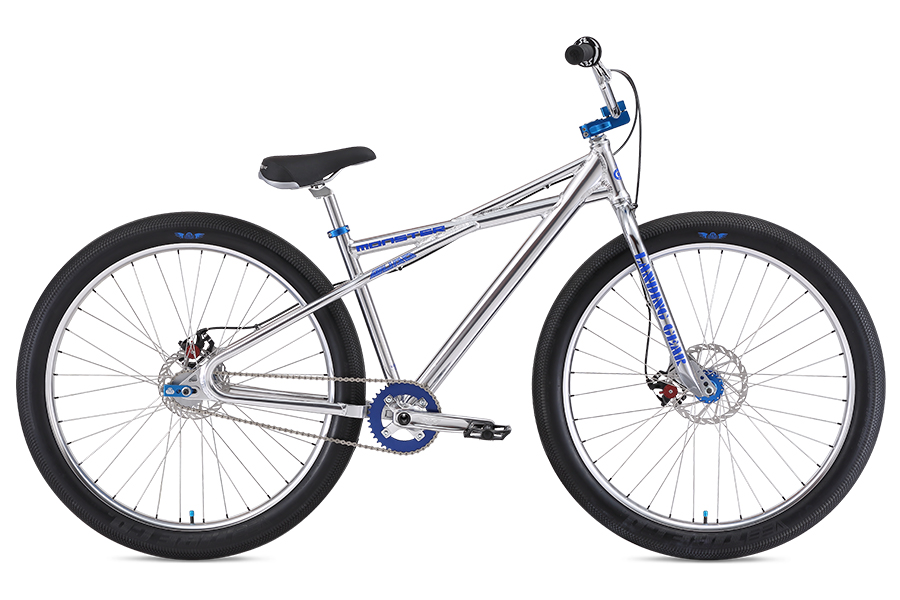 The long awaited and much anticipated SE Bikes Monster Quad is here and fresh to def!! It the world's first 29+ BMX bike with it's huge 29" x 2.8" Vee Speedster tires. The Monster Quad frame design is like a "Mega Evolved"
version (Pokemon reference ;)) of the classic SE Quadagle. It features an oversized downtube, integrated head tube, super stiff BB yoke, and of course, the legendary looptail rear end. The bike also feature front and rear Avid BB5 disc brakes and some fresh 2pc alloy cranks.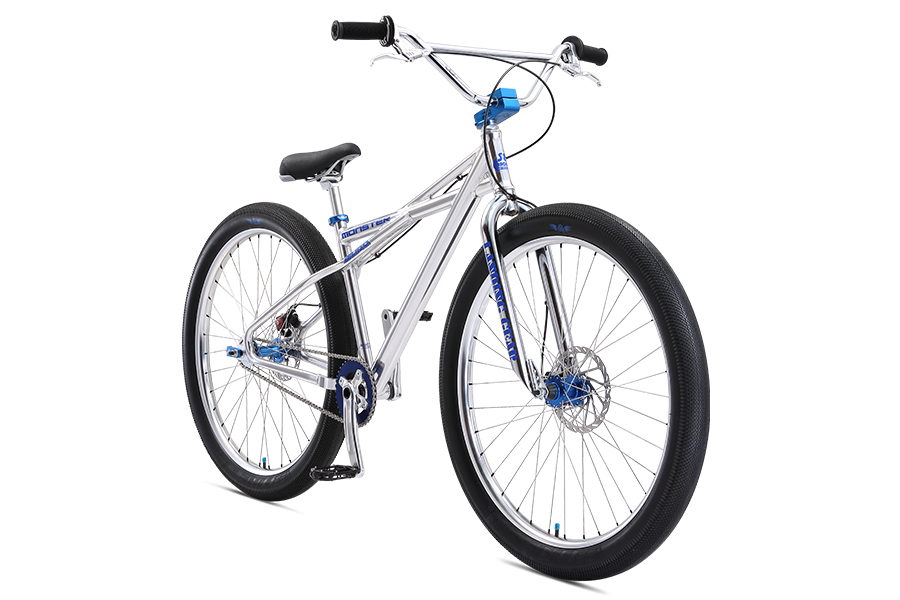 Other Features:
6061 Aluminum Monster Quad frame with oversized downtube, integrated head tube and looptail rear end
Full Cr-Mo Landing Gear forks
SE Racing forged alloy 2-pc cranks with 24mm hollow alloy spindle, external sealed bearing bottom bracket and alloy chainring
Vee Tire Co x SE Racing Speedster 29″ x 2.8″ tires
Avid BB5 disc brakes with Tri-Align caliper positioning system, 160mm rear rotor, 180mm front rotor
Authentic ODI Mushroom II grips with donuts
Monster Flyer seat with bottle opener
33.6 lbs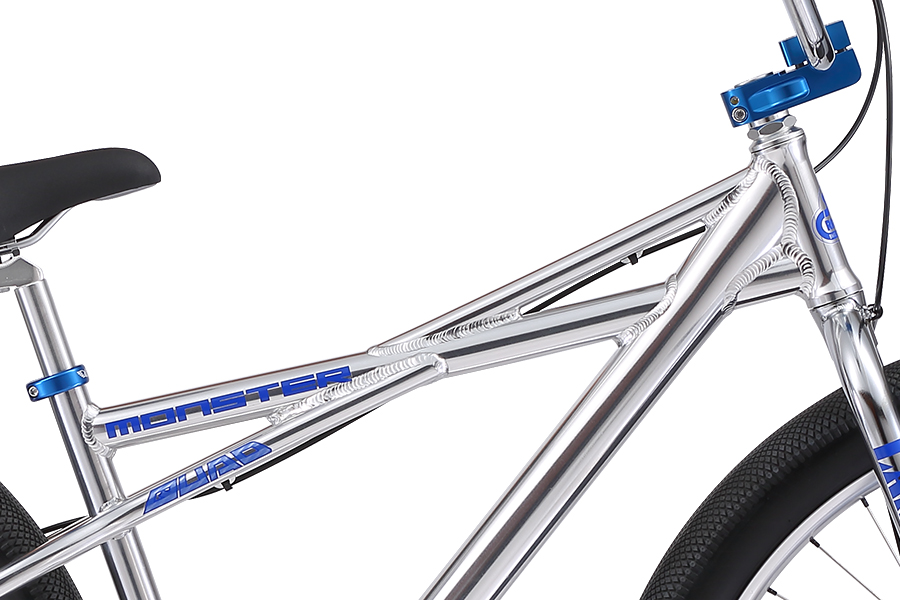 For more info visit SEBikes.com
Chase Bicycles RSP 4.0 BMX Racing Frame IS HERE
It was recently announced that the Chase RSP 4.0 BMX racing frame is now available! This is the 4th update to an already amazing racing frame. The RSP 4.0 features Olympic and World Championship geometry that Chase Pro Riders Connor Fields and Joris Daudet have been winning on for years. The frame also features triple butted tubing that keeps the weight down and the strength at an Elite level. The Aero Seat Post/Clamp system and the internal brake cable give the RSP 4.0 a clean, factory look. It also has some nice new graphics and colors.
"With the addition of new technical advancements on the Expert XL and larger size frames. These include a new enclosed dropouts with integrated 10mm (3/8″) chain tensioner system, a 1-1/8″-1.5″ tapered head tube, a press Fit BB86 Bottom Bracket, and the RSP 4.0 has been specifically designed to work with 120mm Disc brakes or traditional V brakes, with the optional ELEVN Disc Brake adaptor and 120mm Disc. For the RSP 4.0, we are excited to offer 2 new frames sizes – XXXL and Expert Cruiser. Also, the RSP 4.0 Frames are delivered to you with the 27.2 Aero Seat Post and Seat Post clamp and no additional cost!" ~Chase Bicycles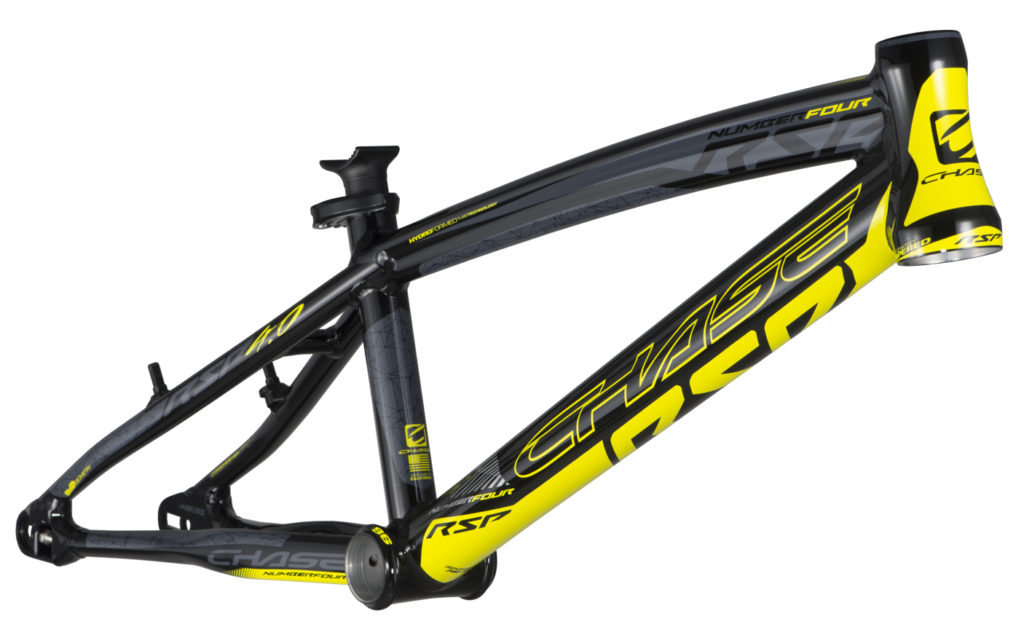 The Mini, Junior, and Expert sized frames are 200 grams lighter than the RSP 3.0 and also include the 25.4 Aero Seat Post and Seat Clamp. These frames also feature a traditional Euro BB, Open Drop out design, and a standard 1-1/8″ intergraded headtube.

For more details visit ChaseBicycles.com
Polygon Bikes, Razor Elite BMX Racing Complete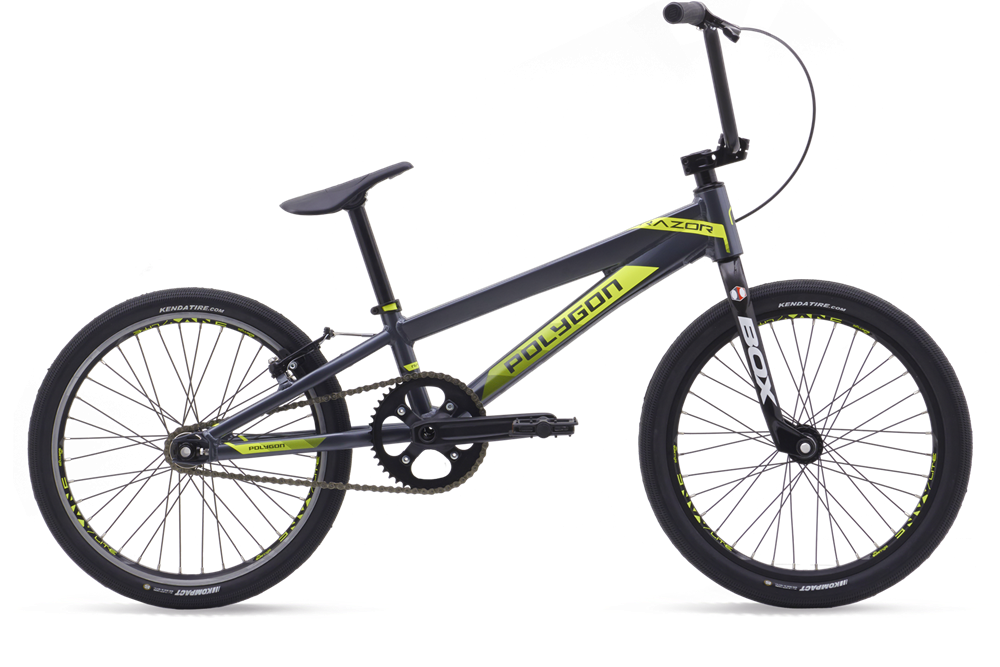 Polygon Bikes is another manufacturer out of Indonesia that has a BMX racing complete available called Razor Elite. The bike comes in a charcol grey/yellow colorway which looks pretty nice. It also comes with a few nice parts like the Sun Envy wheels, Kenda tires and Box forks.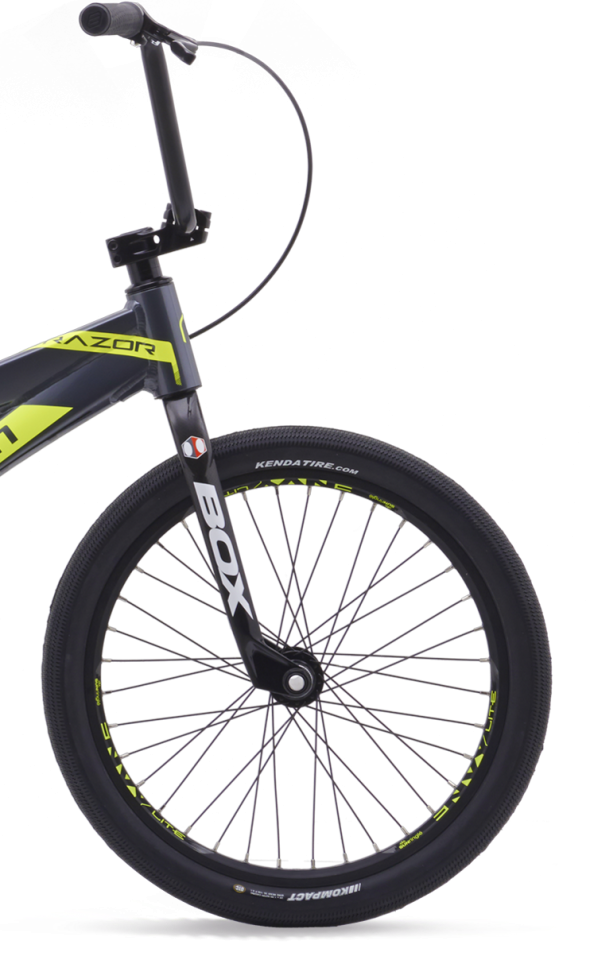 Press Release:
"Polygon Razor Elite is a BMX bike designed with acceleration and high speed, suitable for professional BMX cyclists and hobbyists. Designed with AL6 alloy alloy frames that are very light and responsive and with carbon BOX forks. Razor is available for frame size Pro and Pro XL to accommodate and adjust the height of drivers to compete in local competitions or UCI standard events" ~Polygon Bikes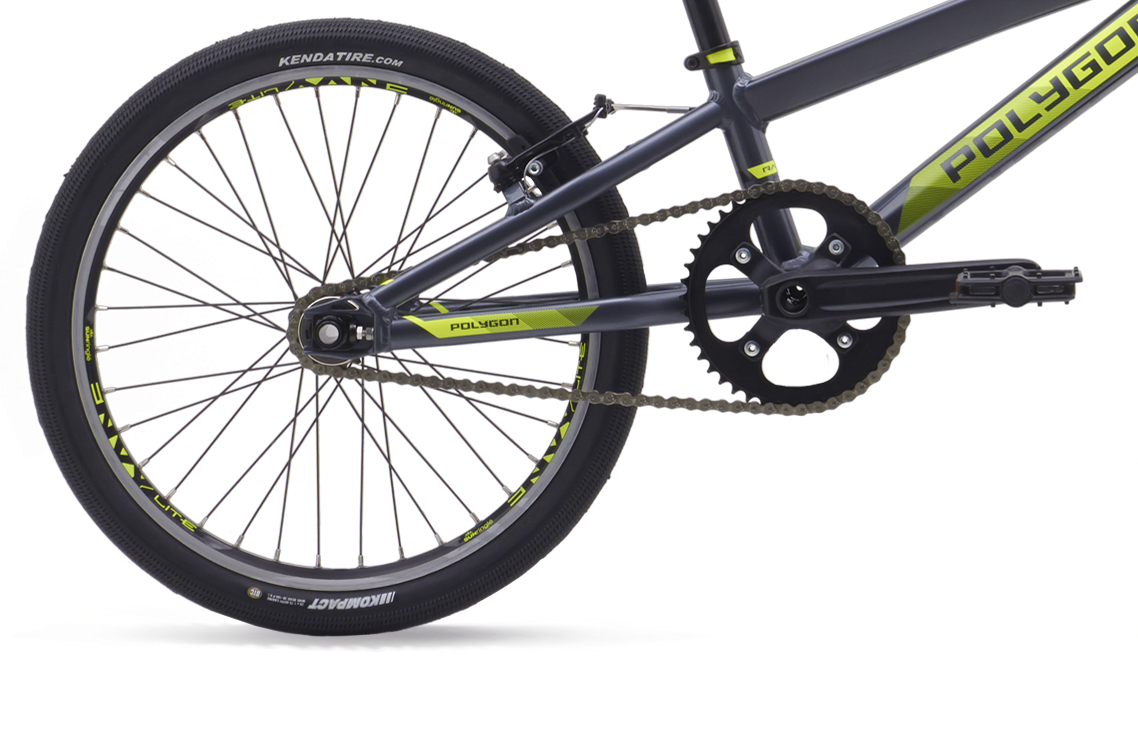 For more info, visit PolygonBike.com