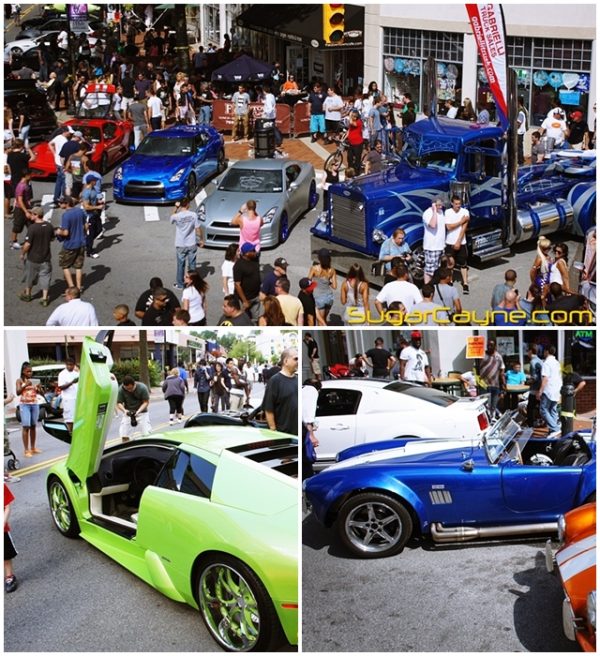 This years Martino Auto Concepts "Gold Coast Concours & Bimmerstock" Car Show in Glen Cove Long Island was huge! The weather was amazing and the place was packed with attendees! It was an awesome car show, not to be missed 4sho! I got there a little late but I managed to take 650 photos of most of the dope wips at the event in the Gallery below! Martino Auto Concepts/MAC Auto Couture are doing some really big things for the north east exotic car enthusiast community, I can't wait to see what they do next! Below is the official description of the 2013 Gold Coast Concours/Bimmerstock:
The Gold Coast Concours/Bimmerstock event, presented by Martino Auto Concepts/MAC Auto Couture of Glen Cove, NY, and Exotics4Life, will be in full throttle on Sunday, September 8, 2013 as thousands of spectators will line the streets to ogle the gleaming cars and listen to the roar of their powerful engines. Last year's event raised more than $100,000 for the cure-focused work of the Diabetes Research Institute (DRI).

The City of Glen Cove's downtown business district will be closed for the day, as hundreds of exotic cars and BMWs are showcased. BMW, Ferrari, Rolls Royce, Porsche and Mercedes are among the exotic cars that will surely excite everyone from enthusiasts to fledgling fans. "It's a great day for the community of Glen Cove, a great day for car buffs and a great day for the Diabetes Research Institute," said Joe LaPadula of Martino Auto Concepts. He added, "We are proud to support the Diabetes Research Institute and to help educate the public about this disease through this exciting event."

"We couldn't have been happier with last year's turnout and the overwhelming support from our local community and exotic car aficionados from near and far. This year we are expecting over 500 cars will be showcased, " said Derek Pasch of MAC Auto Couture.
[sociallocker][nggallery id=275][/sociallocker]