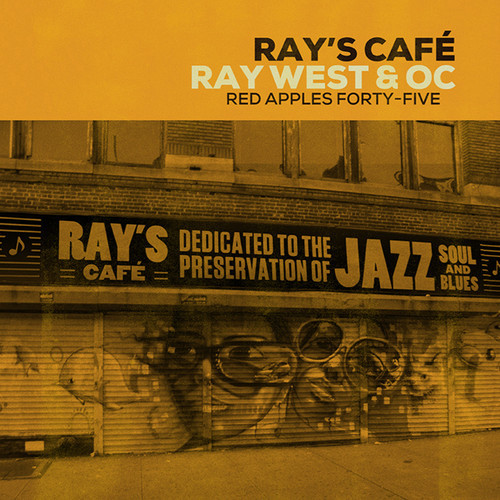 Bronx based beatsmith Ray West teamed up with HipHop Legend and DITC member O.C. on his latest single "Ray's Cafe" for his Red Apples label! I like the smooth jazz loop that Ray West used on this joint. It's actually a smooth jazz classic but I can't for the life of me remember the name of that sample, anyways I'm feeling this joint 4sho!!
Below is the official description of "Rays Cafe":
Red Apples 45 continues its boutique-style catalogue with Ray's Cafe, this time around pairing the talent of OC of DITC and producer Ray West. This combination of talent is set in the theme of a smokey jazz cafe in the 1970s where OC is free of all boundaries and limitations. Timeless songs of love, life, loss, and glory fill the air of the cafe with mystique and inspiration. Brought to you by Red Apples 45 and Fat Beats. Also featuring DITC's AG and Milano.