UK emcee Genesis Elijah dropped a dope new song called "Dear Kanye" produced by Audible Doctor. The song is an open letter to Kanye in light of Yeezus spazzing out on Sway and talking reckless. Genesis makes a lot of good points in this song and he touches on some of the deeper effects of Kanye's actions.
The beat was crafted by Audible Doctor so you already know it's a banger!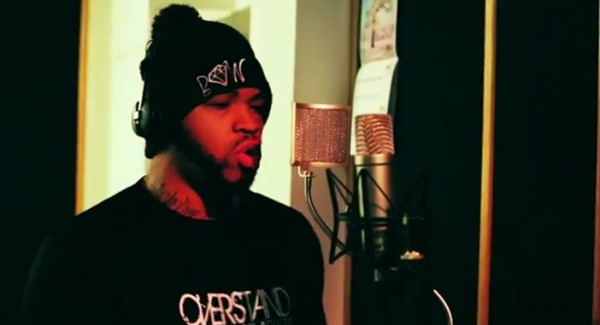 Here is the brand new single from UK Rap legend Genesis Elijah, an open letter to Kayne West produced by the talented The Audible Doctor from New York. This slice of infectious Hip-Hop has already been a causing a stir since it went viral on Christmas Eve. Genesis Elijah explains more…

"I wasn't even gonna release this. I sent it to The Audible Doctor as was thinking he'd be like "Hmm yeah it' good but not great… but he loved it. So here it is. It's really not a diss track and I don't want people to take it as such. I also don't want people thinking that I think I'm in a position to give Kanye advise. This is just my opinion from the angle of a supporter."

The single touches on his recent antics in on-line interviews, commenting on his infamous Sway In The Morning interview that dropped last month.

"I am under no illusion that Kanye will ever hear it but if anything this could be a message to my future self or anyone who may one day find themselves in a position of power or influence. Malcolm X once said to a congregation 'This is Love Teaching, I wouldn't tell you if I didn't love you'. This is the way I feel. I'm just a fan who wants to see an artist I look up to reach his potential. That's all.