Supa dope producer and emcee Oddisee dropped some visuals to a dope instrumental called "Caprice Down" off his album "The Beauty In All". I'm loving the cinematography that director Jeremy Ian Thomas did in this one and the skateboard action is legit 4sho! This video and song definitely catching that Cali vibe. This is HipHop!
Below is a brief description of the video.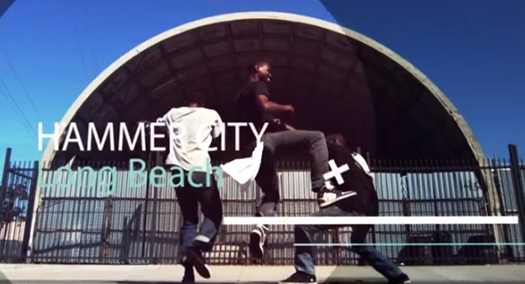 The skaters featured in the video are from a crew called "Hammer City".

Hammer city is a collective of skaters who all live near or in the neighborhood on 14th street in Long Beach California. The crews founder was a skater named Michael Green A.K.A Blacc. Mike was gunned down in 2005 over a case of mistaken Identity. Needless to say, 14th street is not a conducive environment for skating, drugs and gangs shadow the landscape but n the middle of out all the kids found an escape, they found refuge in a park they dubbed "Ghetto Park" which later became know as "The Michael K. Green Skate Park."

Featured in the video are three members from Hammer City: Juice, E.C., and ManMan (Blacc Mike's brother).
Find out more about the video and beat HERE
This is the first time we featured something close to a skate edit on SugarCayne.com