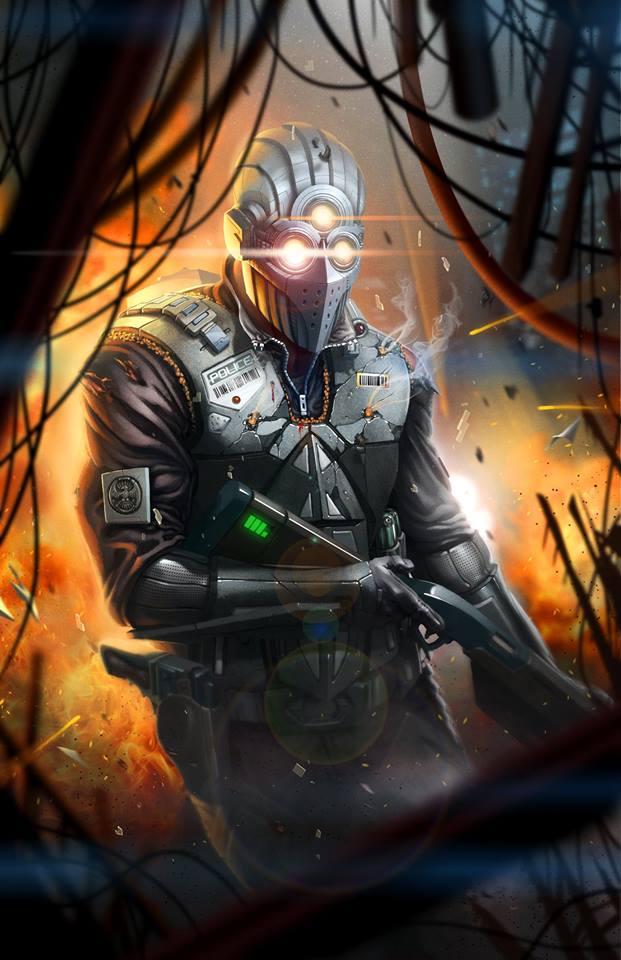 Our friends over at AHR Visions keep putting out great work and their latest release is their graphic novel Rebirth! The illustration above instantly made me interested in what this comic is about so you know I was excited to find out that a digital version of issue #0 was available for a free download (For a Limited time)!!
About Rebirth:
Rebirth is a futuristic, cyber-punk thriller that explores the influence of technology on society and delivers plenty of action!
Follow Bishop and his special Cyber Enforcement Unit, as they attempt to stop the increasing violence of an anti-cyber group called Dark Water Society, in this original series from Alexander Cutri.