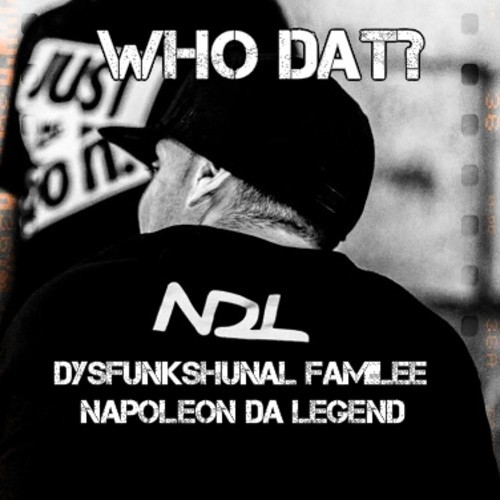 The homie Naopeleon Da Legend did it again with another fire single! This one is called "Who Dat" and the beat is crafted by HipHop Legend DJ Premier. NDL + Promo = HipHop dopeness!! Salute!!
Over a ill Dj Premier from years ago. Napoleon Da Legend & the FAm, hit u with another joint for the "Purge 2" mixtape coming soon!
leading to the forthcoming commercial release "Family Matters" album this fall on October 6th on Narcata Records during the A3C festival.
check Napoleon skills, u might ask "Who Dat?"
THIS IS HIPHOP!!