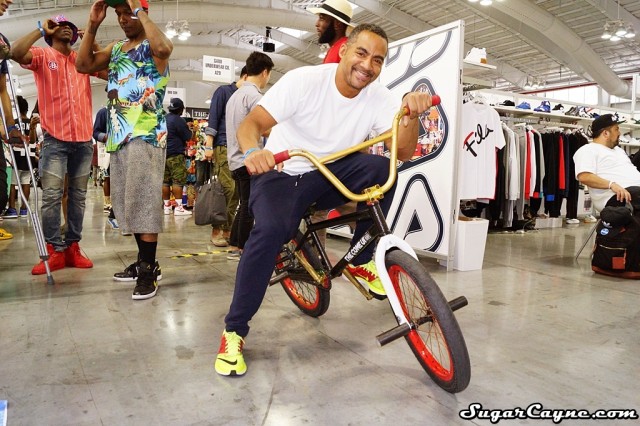 I was over at the Just Hype UK booth with my dude Dez(Hood Happy) at The Agenda Show. Dez had his bike with him and Street wear fashion legend Tony Shellman (US Brand Manager/Just Hype UK) got amp'd and wanted to get a quick ride. I kicked it with Tony and he told me all about his BMX roots and how he was really into it back in the day. I'm planning on getting Tony on a future episode of my BMX Challenge series so stay tuned for that!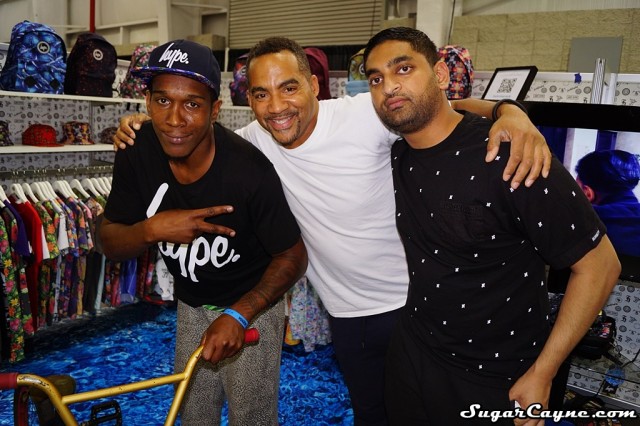 About Tony Shellman:
Innovative and visionary fashion leader who co–founded and built trend-setting brands including ENYCE, PARISH, and MECCA. Consistent record of running healthy, profitable businesses, while keeping a brand connected to the consumers. Intuitive ability to marry brand development with value engineering-recruiting industry talent to produce great garments at great prices. A strategist who elevates a brand onto its next level by shaping a brand from all perspectives: merchandise mix, product attitude, sales, marketing, and creative image.

Other Achievements:

-Created and directed fashion show initiatives in public schools, a partnership with the Parish
brand. Fostered mentorship, leadership and professional business skills for the students.

-Recognized by Black Enterprise: "Shellman has made his mark on the industry as a fashion,
marketing and culture trendsetter."

-Honored by Ne-Yo's 2nd Annual Compound Foundation as Fashion Innovator/National Foster
Care Month Spokesperson.

-Casy Family Service National Spokesperson for Foster Care.

-Project WE: Guided Kids of Foster Care through the apparel business, exposing them to potential
career opportunities.