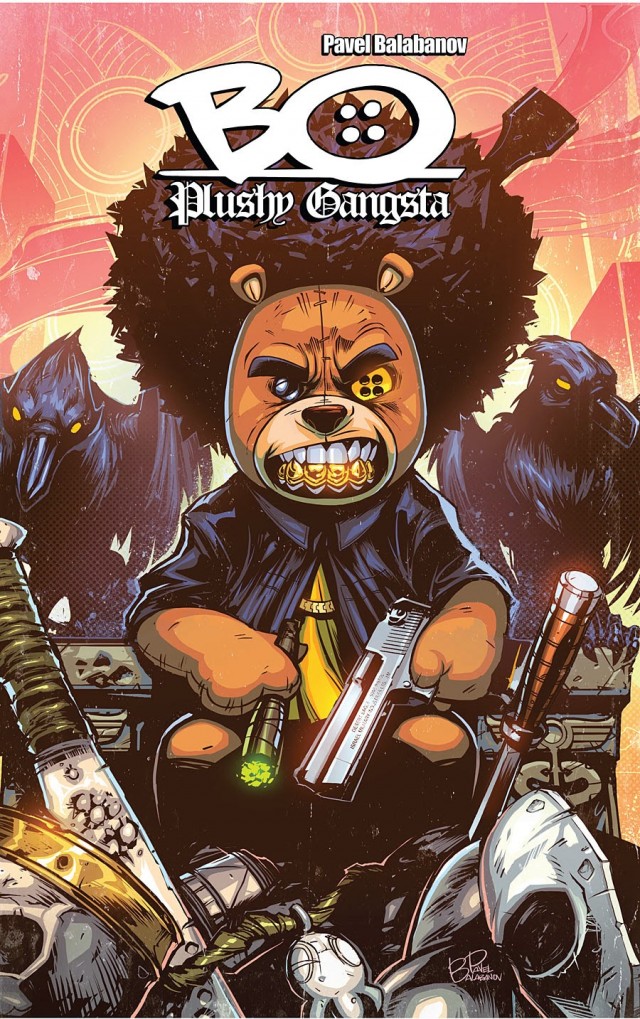 As soon as I saw this amazing cover art of this upcoming comic called "Bo Plushy Gangsta" by Pavel Balabanov I was instantly interested in what it was about! Action Comics has a hit in their hands. Check out the description below.
BO, PLUSHY GANGSTA: KINGDOM OF BO TPB.
Writer(s): Pavel Balabanov
Artist Name(s): Pavel Balabanov
Cover Artist(s): Pavel Balabanov
Are the legends of Bo, the "teddy bear" gangsta, true? And, did we just say teddy bear gangsta?! You're about to find out– when the soul of Gardia City's toughest gangsta gets imbued in a plushy bear by a voodoo priestess. It's Scarface meets Ted in this over-the-top video game style urban epic. Collects Bo Plushy Gangsta # 1-4.
Check out the promo video for Bo Plushy Gangsta below!