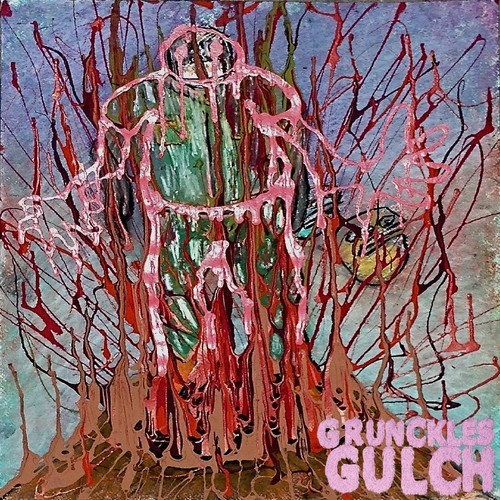 I'm diggin this "Grunckles Gulch" album! It's full of dope, neck cracking, boom bap beats and dope bars. I'm really liking the production on this joint especially track #7 "Bread Break", the vocal sample in that joint is dope and I like the drums they used in it. THIS IS HIPHOP!
Trapped inside this 9 song EP are sounds of storytelling, happiness, abuse, death, and growing old. All pulled together to paint a picture with rhythms made of sounds and writings. Giving you a heart shaped piece of Runt and Gunky, to you the listener. The adventure of "Grunckles" is a ride for the ages.Enjoy the free download!

Grunckles Gulch is part of a 4 part series brought to you by wearebugginout.com. The Dy-ad series (meaning 2, a pair) showcases a rapper and producer combo. Runt And Gunky Knuckles set the Bar with their Project "Grunckles Gulch".